Our lists of best wine clubs
General Wine Clubs
For Any Budget
Specialty Clubs
How we choose the best wine clubs
Our best wine of the month club lists are editorial. This means we hand pick which wine clubs go on these lists. The wine subscriptions that end up on our lists have high ratings and are purchased frequently by our readers (wine lovers like you).
Our 10-point ratings system gives up to 5 stars for each wine club. The 10 points include important subscription features like a Satisfaction Guarantee, Discount Opportunities, and of course Wine Quality. We use these ratings and our industry-insider knowledge to highlight the wine clubs which provide the best service, not just the best wine.
It takes a lot of work to scrutinize these wine clubs so closely so that you don't have to. When you join or give a wine of the month club through our links, we will likely earn a commission. Rest assured, commissions never influence our opinions about these wine clubs.
Which wine club companies rank best?
The (number) next to each wine club company is the number of our best wine clubs lists that company's clubs appear on.
The Best Wine Subscriptions by Category
Best company · Personalized · Introductory offers · Free shipping · Sommelier club
The Best Wine Club Company
When someone asks us, "What is the best wine club?" there are only a few companies that come to mind. We think about wine subscriptions delivering consistently high-quality wine, the best wine offers, and the best customer service.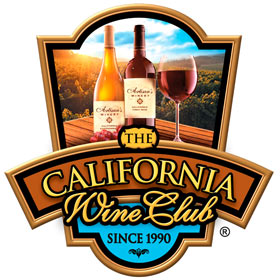 The California Wine Club
The best wine club company
This industry veteran has been selecting crowd-pleasing wine from boutique wineries in California and beyond since 1998. Prices range from $40.45 to $218.00 per shipment depending on what you select. Shipping is $14.00 to most states.
We chose The California Wine Club as our top wine of the month club because they consistently over-deliver on all 10 wine club features — especially their Satisfaction Guarantee and Customer Service (members have personal wine consultants and can get assistance with planning travel to wine country).
We also give a thumbs up to their policy of only working with small family wineries. Whether you want everyday wine from California, ultra-premium California red wine, or wines from the Pacific Northwest. They even have an international wine club which also features small-production wineries and wines, too.
All of their wine clubs come with Uncorked, a full-color magazine which includes background information on the wineries, the winemakers, the wine region, wine tasting notes, and recipe pairing ideas.
Lastly, we love The California Wine Club for gifts, because they care as much as you do about impressing your favorite wine lover. Whether you've planned ahead and upgrade to the premium Gift+ package to announce the gift before the first shipment of wine arrives, or you've waited until the last minute and need a customized message to print out, they've got you covered. Plus all wine bottles come wrapped in the first gift shipment. Read our review of The California Wine Club

Winc
4-star quality, 5-star price and value
A personalized wine subscription that lets you choose your own wine. Prices range from $13 - $45 per bottle, and you decide how many bottles are in each shipment. Shipping is included with four or more bottles.
Winc excels across our entire ratings system. Unlike a traditional wine club which sends the same wine selections to all of their members in a given month, Winc personalizes every shipment for you. Winc learns what you like based on your initial palate quiz results and how you rate the wines you receive subsequently. By default they'll only suggest $13 wines (unless you opt to join Winc Select).
Caveat: If you typically drink red wines that cost more than $13 a bottle at the store, plan on upgrading your red wines to their premium options as the $13 reds are hit or miss on awesomeness. Read our Winc review.
The Best Personalized Wine Club
We could talk about whether personalized wine clubs are better than curated ones for hours. Well maybe not hours, but it's something to consider carefully when you're joining a wine of the month club.
With a curated wine club (the traditional model) a professional decides on the wine to include and their members all get the same selection. With a personalized club, a combination of technology and what you tell the company about your wine preferences eventually leads to regular wine deliveries where you're delighted by everything in the box (hopefully).
Personalized wine clubs are super popular, so we owe it to you to tell you about our favorites.

Winc
The best personalized wine club
While Winc is merely the first runner-up under Best Company, it takes first prize in the category of Best Personalized Wine Club. You'll love how Winc mixes new-fangled technology-driven wine selections with the ability to pick what you like.
Among personalized wine subscriptions, Winc really stands out. The wines are better than Bright Cellars and TastingRoom.com, and the degree of personalization exceeds both. There are different levels of personalization for you to engage in. First, there's the palate quiz when you first sign up or redeem a gift (you can skip this if you want). Then you can rate every wine you receive (they even give you $10 in credits for every 10 wines you rate, so you should). Lastly, you can swap out bottles and go 100% custom if you want to.
We especially like the consistent inventory (easy to reorder our favorites), the option to upgrade to more bottles or more-expensive bottles at any time, and how easy it is to skip a month. Their dedicated winemaking team, led by Ryan Zotovich as Director, is intensely focused on making the best wine they can and they also use sustainable practices wherever possible. Read our Winc review.
Best Introductory Wine Club Offers
Can we be honest? Introductory offers touting $100+ more of savings on your first case of wine smell fishy. In our experience you usually get what you pay for. We don't harshly penalize any wine club that doesn't do introductory offers if they're offering great value in their regular pricing.
Now, if you're somebody who will always pick a service that's giving away a little something to get you in the door, you're in luck. There are a few wine clubs offering great introductory offers that we happily recommend. Also, you can see all of the wine club introductory offers that we've reviewed.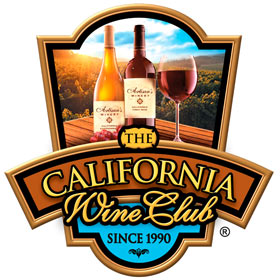 The California Wine Club
Save 50% on your first shipment
We try really hard to be honest and helpful in our reviews, and some wine clubs think we do such a great job at it they offer us exclusive deals. Our readers get half off the first shipment of any personal wine subscription (as opposed to a gift subscription).
No matter which of The California Wine Club's six subscriptions work best for your wine preferences, there is a strong introductory offer available. Naturally the biggest bang for your buck is on their premium subscriptions like the Signature Series or the Aged Cabernet Series.
Save 50% on your first shipment (using our exclusive promo code WCRHALF). Please note: the 50% off is on the wine portion only, the flat $14 shipping fee is not discounted. Read our review.
Best Wine Club with Free Shipping
Free shipping is always a major selling point with online shoppers. This works great for stores who are willing to pay for your shipping in order to get your business. When it comes to wine clubs though, the reality is that free shipping is never really free — either you're paying for it outright or you're paying for it in the "per bottle price."
Regardless, we know you like free shipping, so we've selected the best wine subscriptions that include shipping here. See all wine clubs with free shipping that we've reviewed.

Plonk Wine Club
The best wine club with free shipping
Known for her sommelier palate and joy of wine discovery, Etty Lewensztain picks great wine for her club. And, because she also likes simplicity, she includes shipping in her pricing. $110 for 4-bottle shipments and $285 for 12-bottle shipments.
We like Plonk for a lot of reasons, primarily the consistently impressive wine quality and discovery. The woman-owned small business, foodie tie-ins (unique recipes via Food52 are paired with each wine), and reputation for excellent customer service shore up our love of the wine club. In fact, it's on our Editor's Picks list because it's a wine club we'd join if we weren't already in the business of reviewing wine subscription boxes.
You can choose red or white or mixed wine (which will include a rosé or a bubbly from time to time), and you can choose 4 or 12-bottle shipments. Wine is delivered monthly unless you sign up for 12 bottles and opt for quarterly deliveries. Read our Plonk Wine Club review.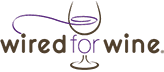 Wired For Wine
90+ wine discovery, terrific value
Like every palate is different, so is every wine buyer. Wired For Wine ® offers a 12-bottle wine club delivered quarterly for $170. With a focus on wine to drink with food, they only ship wine rated 90 points or more by a respected wine critic.
In our estimation, this is the single most under-appreciated wine club we've reviewed. In fact, it's one of only 6 wine clubs to which we give a full 5 stars. The wines are an eclectic international selection where you choose red wine, white wine (includes sparkling and rosé) or a mixed selection. The value is huge — at $14/bottle it's priced the same as many of it's big-named competitors who are peddling poor quality wine at those prices. And of course, shipping is included. Like all highly-rated wine clubs on our site, Wired For Wine ® offers a 100% satisfaction guarantee. Read our Wired For Wine review.
Best Sommelier Wine Club
Certified Sommelier, Court of Master Sommelier, Master of Wine, or WSET Diploma Holder all mean someone knows a lot about wine. Sommeliers used to be associated with snooty high-end restaurants and dropping tons of dough on a bottle of wine to impress clients and dates. Most restaurants are foregoing somms on the floor in exchange for wine managers who curate interesting wine lists and train the servers well. Since somms are highly-trained wine professionals, it seems natural they want to capitalize on their education, so they're becoming retailers and some sommeliers are starting wine clubs.

Vinebox
The closest thing to wine tasting with a sommelier
From innovative "by the glass" packaging to sommelier Tyler Kennedy's eclectic selections of small French, Italian, and Spanish wine, this wine subscription box should top any "must try" lists for those who want a sommelier-led experience.
When you're thinking about purchasing unique wines, you typically want to try the wine first, as these wines can be more expensive. Nine glasses, or tastes, of wine are delivered quarterly and you can choose red, white, or mixed (which includes rosé). If you find a great wine in the bunch, you can order full-sized bottles or additional glasses from the wine store (only available to members).
A recent edition is right up any somm-wannabe's alley: choose between a Bordeaux Vertical (2010, 2011, and 2012) or a Nebbiolo neighbor comparison (Barolo and Alba). Read our Vinebox review.

Wine Access
3 Masters of Wine & a Napa insider
Wine Access has been a well-kept secret for a long time. Their top-notch team picks interesting selections of "must know" wines that somms are talking about, Michelin-starred restaurants are using on their by-the-glass lists, and that wine critics are excited about, too.
Wine Access is an interesting wine retailer. They offer flash sales (usually lasting 2-3 days), and have a permanent inventory of delectable juice offered below full retail prices. They highlight industry darlings like Phillipe Melka disciples and offer an eclectic selection of fine French wine.
Their wine club is 4 bottles for $139 (includes shipping), or 6 bottles for $189 (includes shipping). We received a 2014 Premier Cru Burgundy, a 2012 Bien Nacido Pinot Noir, a 2014 Bien Nacido Chardonnay, and NV Grower Champagne a cràmant — and we're impressed. All wine club members get 10% off all additional purchases at Wine Access. Read our Wine Access review.
Get Your Wine Club Questions Answered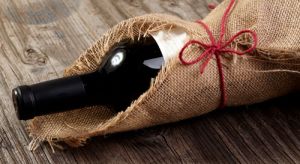 Step 1: Select a state
Step 2: Consider gift presentation
Step 3: Consider wine selection
Step 4: Consider your gift budget
Bonus: Wine club gift FAQ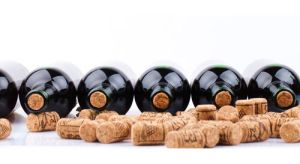 In this article:
Why join a wine club?
What kind of wine clubs are there?
Wine clubs vs wine stores
Related: Are wine clubs worth it?
How to Pick a Wine Subscription for Yourself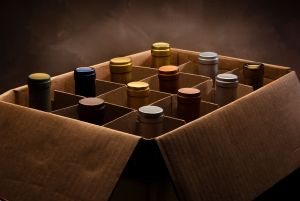 Select a state
Four types of wine lovers
Personalized vs curated
The wine in subscriptions
How much wine to buy
Wine subscription FAQ