You may not be aware, but due to complex shipping laws, alcohol can't be sent to every state from every state. You don't need to worry... just select your state and we'll only show you wine that you can have delivered there.
Please note: some online stores restrict certain wines to certain states but don't provide us with that information.
FYI: I find great wine deals so you don't have to. To keep me on the hunt, I earn a commission when you buy wine based on my recommendations.
Available Vintages | 2017 | 2016
2017
Semeli 2017 Mountain Sun Red - Red Wine
Red Wine by Semeli from Greece. Vibrant ruby-violet color. Rich aromatic bouquet combining fresh cherry, lively raspberry and blackberry fruits with a touch of spice on the nose. Balanced palate with round and velvety texture. Noble tannins and long aftertaste. Serving suggestions: It accompanies dishes cooked with tomato sauce, pasta, poultry and grilled red meat with vegetables. Blend: 80% Agior
2016
Sclavos 2016 Synodos - Red Wine
Red Wine by Sclavos from Greece.
Available Vintages | 2017
2017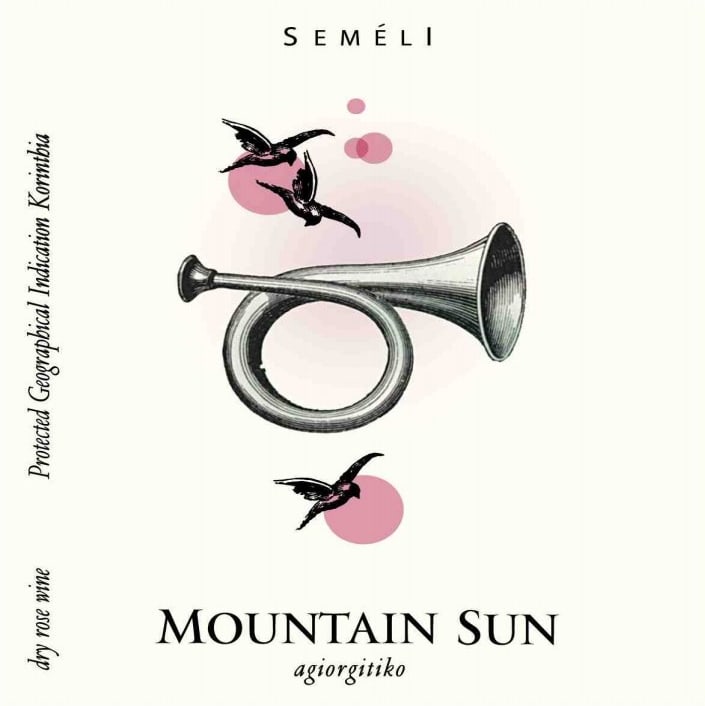 Semeli 2017 Mountain Sun Rose - Rosé Rosé Wine
Rosé Wine by Semeli from Greece. Vivid and joyful rosy color. Delicate and fruity on the nose with aromas reminiscent of ripe cherries, strawberries and a hint of milk chocolate. The refreshing acidity, the rich taste, the aromatic palate and the well balanced sweetness constitutes the wines character. Can be enjoyed with starters, pasta, grilled lamb chops and Greek vegetable dishes cooked with
Troupis Winery 2017 Fteri Rose - Rosé Rosé Wine
Rosé Wine by Troupis Winery from Greece. A harmonious rose wine with aromatic complexity wavering between rose, cherry and notes of strawberry. On the palate, the sharp and lively Moschofilero is balanced by the rounded, full flavou of the Agiorgitiko while a hint of rose-flavored Turkish delight prevails in the aftertaste. Fteri Moschofilero & Agiorgitiko is an excellent accompaniment to dishes