You may not be aware, but due to complex shipping laws, alcohol can't be sent to every state from every state. You don't need to worry... just select your state and we'll only show you wine that you can have delivered there.
Please note: some online stores restrict certain wines to certain states but don't provide us with that information.
FYI: I find great wine deals so you don't have to. To keep me on the hunt, I earn a commission when you buy wine based on my recommendations.
Available Vintages | 2016
2016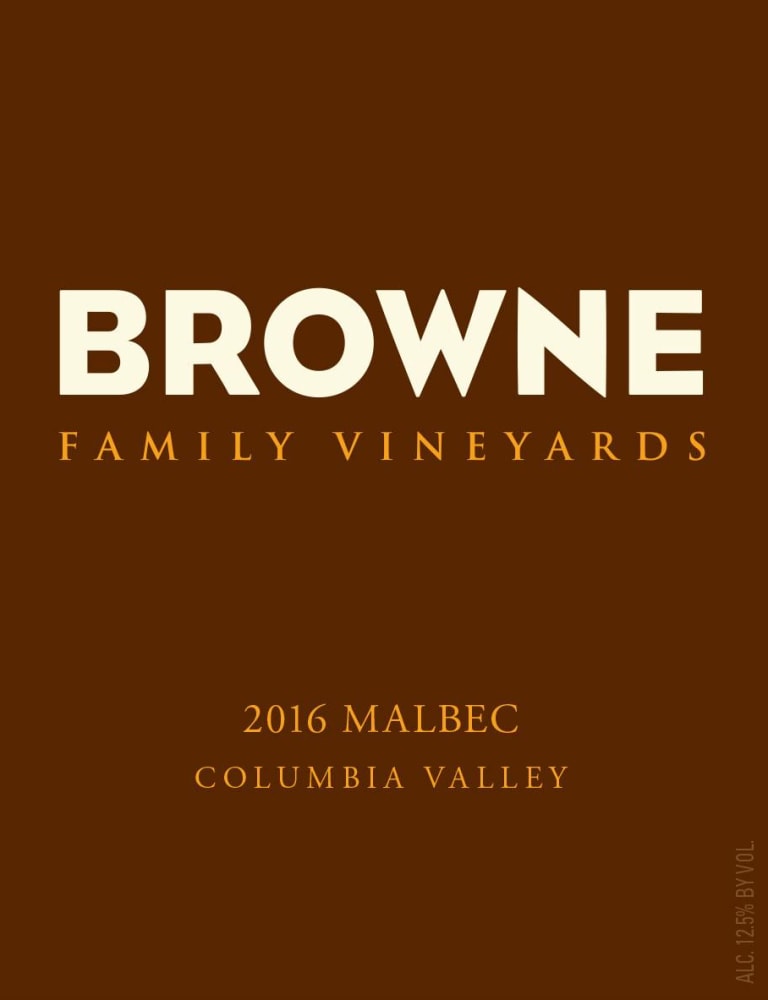 Browne Family Vineyards 2016 Malbec - Red Wine
Red Wine by Browne Family Vineyards from Columbia Valley, Washington. Aromas of blackberry blossom and black pepper lead into flavors of mixed berries and spearmint. A classic Washington state Malbec, this wine is viscous and creamy with medium tannins and a long, sweet oak and black fruit finish, This wine is full of flavors and will pair with lean meats like flank steak or chicken thighs with a
Available Vintages | 2016 | 2018
2016
William Knuttel 2016 Peterson Vineyard Malbec - Red Wine
Red Wine by William Knuttel from Sonoma County, California. The 2016 Peterson Vineyard Dry Creek Valley Malbec is densely scented with aromas of blueberry, boysenberry and earth, gently massaged with oak spice. Flavors of black cherry and raspberry chime in on the mid-palate, and resolved tannins amply support the lengthy finish. This wine is eminently suited to the table, and pairs especially wel
2018
Jigar Wines 2018 Malbec
The Jigar 1018 Malbec hails from an east Sonoma Valley vineyard located in a perfect pocket for growing this Bordeaux varietal. Powerfully built yet focused and elegant in style, the Jigar Malbec balances vibrant acidity and supple tannins that support an array of complex aromas and flavors. Nuances of blackberry, smoky plum, and a touch of spice make this lush and inviting wine an instant favorit
Available Vintages | 2016
2016
Buoncristiani 2016 Malbec
Malbec has been an important variety at Buoncristiani since the beginning, finding its way into the winery's many vintages of Cabernet Sauvignon and also playing an important role in their celebrated O.P.C. bottling. In 2008, the brothers began a new program to pay special homage to their favorite blender, by keeping some separate. Due to the wine's overwhelming success, the 2016 vintage marks the
Hendry 2016 Malbec - Red Wine
Red Wine by Hendry from Napa Valley, California. Saturated purple color with violet at the rim. Fragrant, floral, mouthwatering dark fruit on the nose, with background dusty, smoky aromas. Thick, dense and structured, softening with air exposure and allowing the bright, sweet fruit and cedary aromas and flavors to show. Decanting recommended for early drinking. Ample body, flavor and structure for
Available Vintages | 2016
2016
Le Vigne Winery 2016 di Domenico Vineyard Series Paso Robles Malbec
Tasting Notes: Aromas of sweet vanilla, mixed berry pie and baking spices waft from the nose of this inviting wine. Flavors of candied blueberry, boysenberry and cherry intermingle with bold, chewy tannins. Chocolate-covered espresso bean transforms to savory pie crust as the finish lands on soft, toasted oak. Gold Medal, Craft Competition International Awards Final Blend: 97% Malbec, 3% Cabernet
Available Vintages | 2017
2017
Clos La Coutale 2017 Cahors (375ML half-bottle) - Malbec Red Wine
Red Wine by Clos La Coutale from French, France - regions. A hearty, rustic red from France's southwest, this Cahors has everything a savvy wine drinker wants: it is readyfor immediate consumption, has excellent structure to age, and comes in at a value price.
Cosse et Maisonneuve 2017 Cahors Solis Malbec - Red Wine
Red Wine by Cosse et Maisonneuve from French, France - regions. Cosse et Maissoneuve wines are not the norm for Cahors. The wines are full of fruit, but they are uncommonly elegant and round for Cahors, not at all the old school rustic style that people often associate with the typical style of Malbecs from the area. Through precise and accurate winemaking, Cosse et Maisonneuve yield elegant, smoo
Available Vintages | 2017
2017
Vinaceous 2017 Voodoo Moon Malbec - Red Wine
Red Wine by Vinaceous from Margaret River, Australia. Valued for its amazing depth of color, generosity of fruit expression and fullness of flavor, Malbec has found the growing conditions of Margaret River ideally suited to producing full bodied wines of great depth and character - unsurprising considering the similar climatic conditions experienced by Bordeaux and Margaret River. Sourced from a s
Available Vintages | 2018
2018
Portillo 2018 Rose of Malbec - Rosé Rosé Wine
Rosé Wine by Portillo from Argentina, South America. This wine displays a pale rose colour with bright red hues as well as very scented nose with fruit hints such as strawberries, cherries and jam. In the mouth, it is a fresh wine with strong acidity and persistent finish. Pairs well with pizza.