You may not be aware, but due to complex shipping laws, alcohol can't be sent to every state from every state. You don't need to worry... just select your state and we'll only show you wine that you can have delivered there.
Please note: some online stores restrict certain wines to certain states but don't provide us with that information.
FYI: I find great wine deals so you don't have to. To keep me on the hunt, I earn a commission when you buy wine based on my recommendations.
Available Vintages | 2011
2011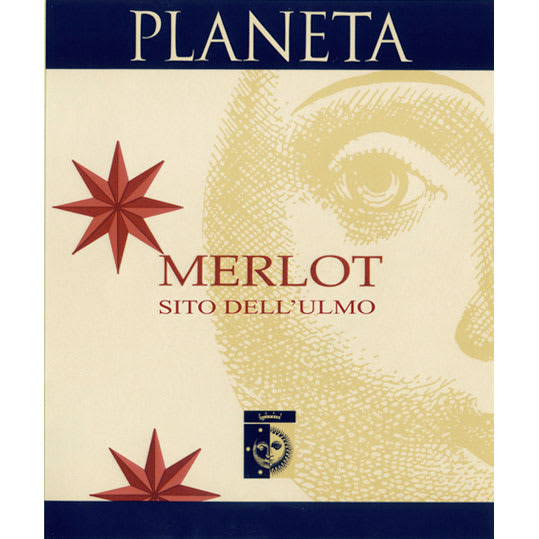 Planeta 2011 Sito dell'Ulmo Merlot - Red Wine
Red Wine by Planeta from Sicily, Italy. Intense ruby red. Refined scents of black currant, ripe prune and violet, with a whisper of mint chocolate; penetrating notes of sage and bay leaves. Full, velvety and lingering on the palate; fruit flavors, tannins and a light acidity are in harmonious balance. Enjoy with grilled meats, hearty vegetable dishes and stews.
Alessandro E Gian Natale Fantino Cascina Dardi Bussia Riserva Barolo 2011
It's a mouthful, but one that you're going to want to try. Aged 5 years in oak, and then another year in the bottle, the Alessandro E Gian Natale Fantino Cascina Dardi Bussia Riserva Barolo is ready to drink now and beautifully food-friendly. The winery has a small production, much careful attention and time is lavished on each of their wines. And if that isn't enough, the Dardi location of grapev
Available Vintages | 2011 | 2009
2011
Villa Al Cortile 2011 Brunello di Montalcino Riserva - Sangiovese Red Wine
Red Wine by Villa Al Cortile from Tuscany, Italy. Concentrated and dense, with notes of dark plums, dried raspberry, tobacco and leather. The wine offers a bright garnet color with power and fine tannins on the finish.
2009
Antinori 2009 Solaia - Tuscan Blends Red Wine
Red Wine by Antinori from Tuscany, Italy. The 2009 Solaia is ruby red in color and offers the classic Cabernet Sauvignon character that defines this iconic wine. On the palate, the wine is smooth with velvety tannins and displays notes of coffee, chocolate, mint and licorice. The wine impresses for its finesse and structure, and is characterized by great elegance and aging potential.
Le Corti 2009 Don Tommaso Chianti Classico - Sangiovese Red Wine
Red Wine by Le Corti from Tuscany, Italy. Very intense ruby, almost like cranberry juice. Elegant nose of incense, bay leaves, black pepper and sandalwood as well as a basket of black cherries and wild blackberry. Mouth filled with fruity notes, roasted coffee and vanilla that stay in the background with the amarena and blackcurrant on the main stage. Beautifulbody, soft and rich tannins, just swe