You may not be aware, but due to complex shipping laws, alcohol can't be sent to every state from every state. You don't need to worry... just select your state and we'll only show you wine that you can have delivered there.
Please note: some online stores restrict certain wines to certain states but don't provide us with that information.
FYI: I find great wine deals so you don't have to. To keep me on the hunt, I earn a commission when you buy wine based on my recommendations.
Available Vintages | 2010
2010
Red Hook Grallator Reserve Red 2010
Winemaker: Robert Foley. Yes, that Robert Foley. Winery: "Appearance: Dark purple. Aroma: Toasted cocoa, lilac. Mouthfeel: Firm tannins. Flavor Profile: Cactus fruit, blackberry. Grallator translates to "Stilt walker" and refers to the three toed footprints from a bipedal theropod dinosaur ( That's a two legged, three toed dino) found from the triassic period. The second half to this name is t
Available Vintages | 2011
2011
Bryant Family Vineyard Napa Valley Cabernet Sauvignon 2011
Anthony Galloni, Vinous: "Bryant's 2011 Cabernet Sauvignon Bryant Family Vineyard is incredibly silky, polished and vibrant. Sweet red berries, mint, wild flowers and crushed rocks flow across the palate in an energetic, tense wine loaded with focus and cut. The 2011 is a bit understated relative to previous years, but its balance is terrific. High-toned floral and savory notes add an attractive u
Available Vintages | 2005
2005
Chateau Montelena Cabernet Sauvignon (Calistoga Cuvée) 2005
The nose opens with anise and spice before moving into rich layers of blackberry and cherry compote. All that great concentrated fruit is beautifully complemented with barrel tones of vanilla and clove. It is quite youthful and lively on the palate with a good firm acid core and an abundant velvety tannin.
Available Vintages | 2010
2010
Chateau La Mission Haut-Brion 1er Grand Cru 2010 PRESELL
Estimated Ship Date November 15 Robert Parker, Jr.s, Wine Advocate: Rated as An extraordinary wine of profound and complex character displaying all the attributes expected of a classic wine of its variety. Worth a special effort to find, purchase and consume. "A strong candidate for a perfect score in about 15 years, the 2010 La Mission Haut-Brion could well turn out to be a modern-day version of
Available Vintages | 2005
2005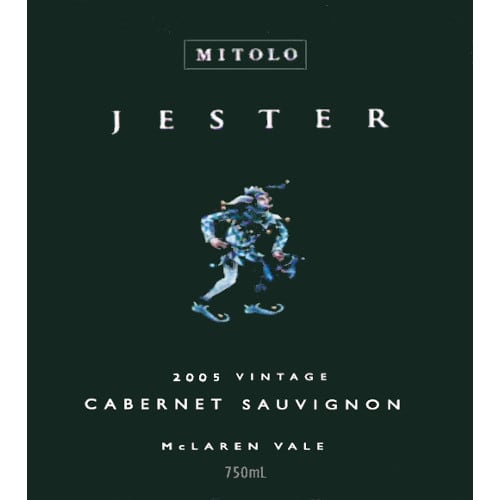 Mitolo 2005 Jester Cabernet Sauvignon - Red Wine
Red Wine by Mitolo from McLaren Vale, Australia. The 2005 Cabernet Sauvignon Jester, which was aged in three and four year old French oak barrels, receives a touch of Amarone-like treatment with 20% of the grapes dried on racks. A superb effort, it boasts a deep ruby/purple color and loads of blueberry and cassis fruit as well as hints of roasted meat and spice box. Medium to full-bodied with good