How to Choose a Wine Subscription
Everything You Need to Know But Were Afraid to Ask
When we reviewed our first wine club way back in March of 2009, there were only a small handful of subscriptions to choose from. Most of these wine subscription services are still in business, but now there are dozens of companies offering regular wine deliveries.
We've reviewed more than two hundred wine subscriptions which cater to every kind of wine drinker and every wine budget.
With so many options, you may be overwhelmed trying to pick the right wine subscription for yourself, so we've created this guide to the world of wine subscriptions, full of tips and tricks to maximize your wine enjoyment and budget.
Giving a gift? Try our How to Choose a Wine Club Gift guide instead.
Select the state you live in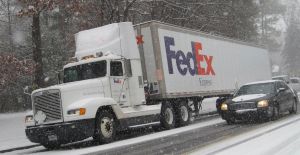 Why you should you select a state. There are only 36 states which freely allow wine to be shipped directly to consumers. The others have a series of rules governing who can and cannot ship directly to consumers, and some forbid it entirely.
We make this super easy as we have catalogued the available wine subscriptions and organized them by the states they ship to. You can browse wine clubs by state or, since you're here, pick the state you live in.
Start Shopping for a Wine Club
Select a Shipping State
What kind of wine drinker are you?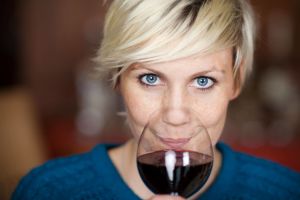 After 13+ years of reviewing wine subscriptions, we've identified a few groups of wine buyers and the wine subscription services that cater to them. We use the per-bottle price to make these judgments because that one factor typically drives the both the wine in the subscriptions and the wine buyers' enjoyment of them.
Here are 3 types of wine lovers we've noticed
Just starting out. Someone who doesn't yet know much about wine and wants to explore a little. We think wine clubs priced under $15 a bottle are the best option. Our ratings will help you steer clear of the stinkers that show up in this price range.
Wine enthusiasts are people who have a more refined sense of what they like and tend to prefer unusual or high-quality wines. We suggest a wine subscription in the $25-45 per bottle price range for these savvy drinkers. These wine delivery services offer boutique, small-production, and otherwise very hard to find wines.
Wine connoisseurs are typically comfortable spending upwards of $45 a bottle for special wine. There are some pretty incredible subscriptions to join when you want high-end wine with a guarantee.
Remember which kind of wine drinker you are as you read the rest of this guide, we'll point out the best options for you.
Choose either personalized or curated
wine subscriptions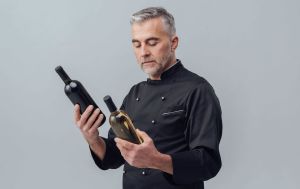 In this modern era, you can opt to have a professional pick your wine for you, or let an algorithm figure out what you like and match it to an available wine inventory. Read on to see how these curated and personalized subscription services are different.
A curated wine subscription is one where someone else picks all of the wines you receive and every wine club member gets the same wines as each other. Most often a professional is picking wines for the broadest appeal. Sometimes these services can be personalized a bit, but typically you only choose basics like how much wine and what color it is.
The pros and cons of curated wine subscriptions:
PRO: There isn't any "work" for you to do
PRO: You'll grow your wine knowledge and discover new favorites faster
CON: You may occasionally get wines that you don't prefer
CON: You may rarely get wine you do prefer
A personalized wine subscription uses a palate quiz (for your first shipment) and your opinions of their wine (subsequent shipments) to determine which wines they'll send to you. While they want to match you with the best wines for your palate, you're limited to the wines available at the wine club.
The pros and cons of personalized wine subscriptions:
PRO: Wines are selected for you based on preferences you've stated, either through a quiz or by rating wine
PRO: Most personalized wine clubs let you swap out bottles if you're in the mood for something different than what they recommend
CON: It might take several shipments before the wine club knows what you like and they may never get it perfect (patience is a virtue)
CON: Some only send wine that fits a generalized palate profile shared by many consumers, not your specific palate
CON: These services are all priced under $15 a bottle, so if you want a higher-end wine subscription these are not a good choice for you.
Tip: If you want a personalized wine subscription but want better quality wine, or a mix of cheap and premium, we strongly recommend Nakedwines.com. You pick every wine you ever receive and they have a huge variety to choose from (100s of different wines). Get more info in our detailed Nakedwines.com review.
What kind of wine do you want to drink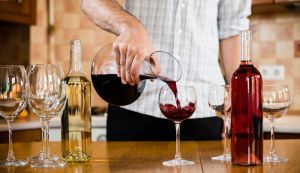 The simplest form of a wine subscription is a two-bottle mix of red and white wine from either California or a several International regions. This is exactly what many people want — a variety of wines that show up at your door on a regular basis. Before you pick the wine you want to get, take a moment to consider what you want from a wine subscription.
Do you want specific grapes or regions?
Do you want to go on a no holds barred wine adventure?
Okay, now that you've pondered the "goal" of your wine membership, let's dive in.
Choose among loosely-focused wine subscriptions — These are best for discovering new wines
By wine color or style:
In a broad wine region:

TIP
Sometimes the "red wine only" version of a wine club means receiving more than one of the exact same red wine. Read the fine print to verify whether you're getting the same or different wines in each shipment.

Our Top Pick for Red Wine Clubs: Plonk Wine Club
Natural, Organic, Vegan, and Sulfite-free wine subscriptions exist, but we rarely recommend them. Our additional guidance for these wine subscriptions: not all of their claims are accurate — the most heavily marketed organic/natural wine subscriptions exaggerate and mislead the most. For all of your needs in the "healthy wine" department, we recommend the subscriptions offered by Organic Wine Exchange (OWE). OWE is a small family business that values transparency, so they tell you which wines they've shipped, offer low prices, and will personalize your wine subscription to your needs.
You can also get very specific — These are best for finding more of what you love
How much wine you should get delivered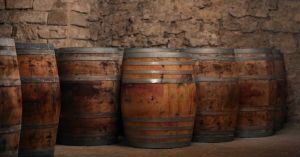 While this is largely a personal decision, the answer is probably not "barrels of wine." We recommend considering the following factors: how much wine you drink each month, how much of your wine you want to buy through a wine subscription, and how often you want to receive shipments. Read on to learn about the merits of larger shipments delivered less often.

TIP
We recommend opting for the largest shipments offered by your subscription and get them delivered at the right interval to fit your wine habits.
There are real benefits to ordering larger shipments
The lowest prices. Wine subscription services often give the best pricing to their best customers. The best wine deals are usually "by the case" (12 bottles). There are many subscriptions that use the "buy more, save more" price structure.
Reduced shipping costs. Most wine subscription companies pay part of the cost of shipping wine and use flat rate shipping.

Example: Two bottles of wine costs the customer $14 to ship. In this scenario you're paying $7 per bottle for shipping. In contrast, most 12-bottle wine subscriptions offer $19.99 shipping. In this case you're paying just $1.67 per bottle for shipping.

Ordering larger shipments means you'll spend more of your money on wine and less of your money on shipping that wine to you.
Convenience. As much as we don't want to rain on the wine subscription box parade, it's true that waiting around for deliveries can be a drag. There are ways to get around that issue, but if you receive fewer shipments, then you'll deal with that annoyance less often.
You've decided to join a wine club? You chose wisely.
See which wine subscriptions we think are the best or narrow your selection below.
Automagic Wine Subscription Finder
Select any of the following options to find your perfect wine subscription
Wine Subscription FAQ
How does a wine club work?
Simply put, a wine club is a subscription box service for wine. Each month a new selection of wines is delivered to your door. With hundreds of wine clubs available, you can customize the type of wine, wine region, delivery frequency, number of bottles in each shipment, and the wine quality (to name a few options). In addition to ongoing membership, you can often choose a fixed number of shipments from 1 to 12 months.
Are wine clubs a good deal?
We think many wine clubs are a great deal. We also know there are some stinkers out there (we've tried those, too). If you would like more information about why we think wine clubs are a good deal, please read our article about how to find the best wine club deals.
What if I don't like the wine?
Our favorite (and highest-rated) wine clubs offer a Satisfaction Guarantee. Many wine clubs will replace any bottles you don't like and modify your subscription accordingly. Be sure to check the Satisfaction Guarantee rating on our review pages if this is important to you. (Hint: it should be.)
Do I have to be home to receive deliveries?
Yes and no. All alcohol deliveries require an adult signature (21 years of age) and this is strictly enforced by delivery companies like FedEx, UPS, and local firms used by wine clubs. If this is an issue for you, there are a two workarounds we recommend:

Have the deliveries sent to your workplace. This isn't an option for everyone, but if you can receive packages at work, this is ideal. There is always an adult around to sign for a package and the wine will be kept in a temperature-controlled environment until you can bring it home.

Sign up for UPS MyChoice and FedEx Delivery Manager. These are free services and they are SUPER useful for wine club deliveries. In most cases you can reroute a delivery to another address (for a small fee) or to a business who contracts with the delivery company (this option is free) — I get my FedEx packages at the Walgreens around the corner from my home when I won't be around on a delivery day. These services can also be used to manage vacation holds (a big part of why they're super useful).
Do I pay up front or for each shipment?
Typically a wine subscription is "pay as you go." This means your credit card will be charged before each shipment. If you want to implement a little self control in this scheme, choose a subscription that's paid up front (3 months at a time is a good idea). Usually the pre-paid option is available in the "Gifts" section at a wine club's website.
What is a wine club special offer?
Sometimes wine clubs offer incentives to get you to sign up. Typically this is an introductory shipment at a steep discount (up to 50%). Most of these deals are offered for ongoing subscriptions (not pre-paid subscriptions) but some companies offer "bonus gifts" even when you pay up front.
When will my wine be delivered?
When a wine shipment will arrive is highly variable. Some wine clubs send the first shipment immediately after ordering, some within 3-7 days of the order being placed, and some only ship one day a month. Additionally, where the package will ship from, how far the wine has to travel to reach you, and other hurdles can drastically affect when the wine will arrive.