For You Save $100 on your first 6-bottle case, just $49.99. Shipping included. Voucher code is already entered. Click for This Deal.
Naked Wines isn't really a wine club the way you think of one, but it's a personalized wine buying service that you pay into on a monthly subscription so… we treat it like one. It also happens to be the most interesting wine club we've come across in a while.
The list of things we love about Naked Wines is long, but here are some of our favorite bits: the wines we tried were excellent and priced exceptionally well; the winemakers interact with commenters on a regular basis; you can make this wine club anything you want it to be.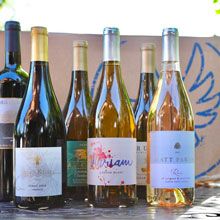 Exclusive Deal For You Join today and save $25 on your first Winc box. Free shipping on orders of 4 or more bottles. Click for This Deal.
Winc set out to change the wine industry by finding new ways to get better value to wine drinkers who spend less than $15 a bottle — and they're succeeding. By delivering a broad range of wine which appeals to every palate, Winc is a standout wine of the month club.
We love how they go above and beyond to reward loyal customers with substantial savings and invitations to a premium level program. No other wine club offers this level of loyalty rewards, or this much fun! Also, as time has passed under wine director Ryan Zotovich, the selection of premium wines has both grown in selection and quality.
When you give a Winc subscription, you are giving wine credits which can be redeemed by your favorite wine lover. They'll then set up their own account so Winc's personalization engine can get to work on learning what they love. Opt for a fancy gift announcement on the big day for a little extra dough.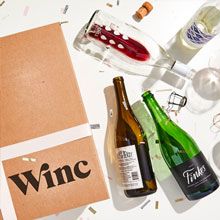 Exclusive Deal For You Save 50% on your first shipment. Until Sep 30. Use code WCRHALF at checkout.
For Gifts Give a wine club gift of 3 months or longer and save 15%. Until Sep 30. Use code TREAT15 at checkout or Click for This Deal.
This wine subscription focuses on high-end, small-production Napa Valley Cabernet Sauvignon that was perfectly cellared while it earned the status of Aged. All of these Cabs, from small family wineries in Napa, are ready to drink when they arrive. It is perfect to give as a gift or to join yourself. Past shipments have included both three-bottle horizontals and three-bottle verticals — a truly unique wine experience (more on this in the review).
One of few Napa Cabernet wine clubs, this is the only Aged Cabernet wine club we know of. It's practically impossible to find luxury aged Cab outside of the auction environment or for less than $120 a bottle. The uniqueness of these wines and the special access the club's members get both factor into our enthusiastic support of The Aged Cabernet Series.
The Aged Cabernet Series is the perfect wine gift splurge for a Cabernet lover. For an extra $18 you order a pre-wine gift package announcing the gift. Send it to yourself to present in person on the big day or send it directly to your wine lover so they know the wine is coming.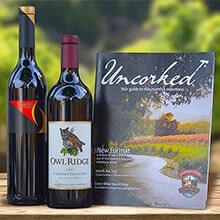 A rare French wine club featuring affordable selections from a variety of wine regions within France. They tend to work with smaller producers offering either exceptional value or something unusual.
Everything you want in a wine club, especially if you love French wine. Their wine program is created by a multi-generational wine family from Bordeaux with great connections and taste in wine. Unlike some other specialty wine clubs, this one is priced perfectly.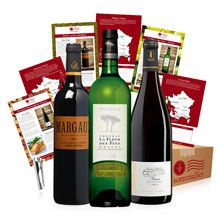 One-of-a-kind wine tasting club which delivers wine by the glass instead of in full size bottles so you can taste your way through sommelier-selected grown up juice. Reorder full bottles or more glasses of what you love. Now delivered quarterly.
We especially love that sommelier Tyler Kennedy picks the wine — and it shows. We've been super impressed with the quality of each wine we've received. The unusual selection genuinely seems like a somm picked the wines. We also love the pricing which rewards bigger customers.
This is, by far, our favorite wine club gift for adventurous drinkers, light drinkers, and even wine professionals. In addition to a top-notch sommelier-curated wine selection, the packaging is novel and fun, and really well-constructed. Save big with longer subscriptions and when you double the order for two people to enjoy.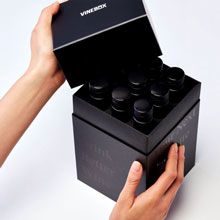 Sometimes you want bubbly, sometimes you want rosé, and with this club you can get both from small wineries offering exceptional value. There aren't many sparkling wine clubs and this is the only wine club we know of that promises rosé in every shipment.
Rosé has experienced a meteoric rise to popularity, because it plays well in so many different styles, and these sommelier-selected sparkling rosés (and still rosé, too) scratch that rosé itch. We especially love how the selections are dry and fruity without being too sweet.
The Bubbles & Rosé wine club makes a terrific gift for anyone who enjoys wine. These somm-selected dry rosés, both still and sparkling, are one of our favorite wine club gifts because every box is fun and brings joy. Gift message available, but no gift wrap.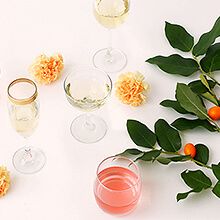 One of our favorite wine of the month clubs, this Light & Sweet club is the perfect choice for so many wine drinkers who prefer fruity and sweeter wines to drier styles. If you are someone, or know someone, who loves wines like Moscato, Riesling and Gewurztraminer, sign up for this wine club because it's the only one like it out there in the wine club universe.
We strongly support all niche wine clubs. The taste of wine is subjective and we think everyone should drink what they love. Given the high delivery fees from Vinesse, we recommend joining the 12-bottle wine club and have the shipments sent as often as is appropriate.
There aren't a lot of wine club gifts for wine lovers who like their wine on the sweeter side. It's too bad because these wines are food-friendly and also great for drinking before the meal. If your wine lover likes it sweeter (not dessert sweet) than this is an awesome wine club gift.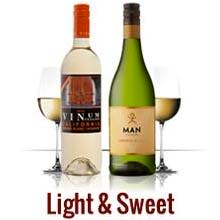 Garagiste is a term which describes up-and-coming winemakers who toil away creating artisanal wines in their, well not usually, garages. If you're someone who wants to be up on the latest and greatest future stars of California winemaking, try the mostly red wine selection of Garagiste wines from the Gold Medal Wine Club.
We look forward to discovering new wineries from all over California. We know we're getting very good wine at below-retail prices and helping small family businesses grow.
With elegant gift packaging as an upgrade option, you can make any wine subscription gift really stand out. Send a personalized greeting card ahead or ship it to yourself to present on the big day. When the wine arrives, the first shipment's bottles are wrapped in organza and presented in a beautiful artist-designed gift box.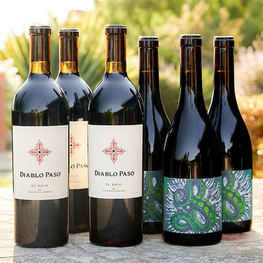 A 12-bottle personalized wine club that begins to get to know your preferences with a six mini-bottle wine tasting kit delivered for $9.95. By signing up for the tasting kit experience you are automatically enrolling in regular wine club shipments, 12 bottles delivered quarterly for $149 plus $19.99 shipping.
Their best feature is total control of your account online without having to contact customer service — change the contents of your shipment, change your shipment size, have your next shipment sent exactly when you want it, or even cancel online.
They don't talk much about it, but TastingRoom wisely offers a gift version of their wine club — the tasting kit plus 2, 6, or 12 full-size bottles and 1, 2, 4, 6, or 8 shipments for your favorite wine lover to experience. The more you buy, the more you save!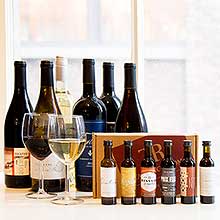 Among all of the case clubs (12 bottles, typically shipped quarterly), this California wine club offering selections from boutique wineries is one of the two best deals. The other club delivers 90+ point wine from around the world.
We asked The California Wine Club for a case club deal and they made one! And now you get to save a TON of money on their already affordable Premier Series wines.