The Cristal Ball Champagne Gift Duo
World-famous Cristal Champagne paired with Veuve Cliquot "Yellow Label" in a gift box
Why this gift: "Well here's one way to make an entrance. There's nothing to compare to the elegant statement made by a bottle of 2009 Louis Roederer Cristal Brut Champagne, not to mention the inviting iconic orange label of Veuve Clicquot. The only challenge they'll have is deciding which one to drink and which one to share! Bounty Hunter champagne stopper and branded blue box included."
$375.00
Buy This Gift at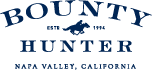 The wine in this gift:
Veuve Cliquot "Yellow Label" NV Champagne

"Clicquot's signature non-vintage Brut is loved all over the world for its crisp, full flavors, consistent quality, and celebratory yellow label. Hints of toast and biscuit accent lightly honeyed flavors of quince, apple blossom and peach in this fresh and balanced Champagne. Its fine persistent sparkle and alluring golden tone make it an ideal choice for toasts and galas." Information provided by GiftTree.
2009 Louis Roederer Cristal Brut Champagne

"Winemaker Notes: A yellow-gold color with mat and amber tints. Persistent, brilliant, fine and lively bubbles. A subtle bouquet, simultaneously discreet and concentrated. It releases notes of citrus compote and candied apricots and evokes the sweetness of honeysuckle. When aerated, notes of vanilla-edged cocoa bean emerge, with toasted hazelnut, hints of liquorice and even a touch of cinnamon. The palate is structured, energetic and sculpted. An initial dense, ripe and silky sensation is amplified by the discovery of a chalky, cherry freshness, a powdered, almost mentholated brightness. The feeling is delicate and ethereal, a succession of delicious and colorful textures perfectly integrated within the lightness and finesse of the wine... an invitation on a journey of discovery. The bright personality of Cristal then appears, simultaneously pure and sharp, in a finish focused once again on chalk, energy and grain." Rated 97 points by Wine Enthusiast, James Suckling, and Decanter Magazine; rated 96 points by Rober Parker's Wine Advocate and Wine & Spirits Magazine; rated 95 points by Wine Spectator. Information provided by Wine.com.
The Bounty Hunter delivers wine gifts to:
Alabama, Alaska, Arizona, Arkansas, California, Colorado, Connecticut, Delaware, Washington D.C., Florida, Hawaii, Idaho, Indiana, Kansas, Louisiana, Maine, Maryland, Michigan, Minnesota, Missouri, Montana, Nebraska, Nevada, New Hampshire, New Jersey, New Mexico, New York, North Carolina, North Dakota, Ohio, Oklahoma, Oregon, Pennsylvania, Rhode Island, South Carolina, South Dakota, Texas, Vermont, Virginia, Washington, West Virginia, Wisconsin, Wyoming