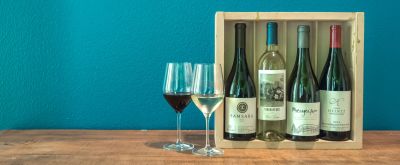 The Best


Wine Wall Art Gifts


in 2021
Normally we don't advocate buying home decor for someone else, BUT, sometimes giving tasteful wine-themed art can be just what the gift doctor ordered. We've picked out classic vintage-designed wine posters, amusing character art, and even original oil paintings. We think any wine lover would be happy to add these pieces to their dining room, living room, office, or even wine cellar (if they have one).
Please note: if you buy a gift after clicking links on our site we might earn a commission.
What kind of wine gift?
Choosing the right wine gift may be overwhelming, but we've got your back. There are four basic types of wine gifts.
What kind of wine?
We've got you covered with a variety of wine colors, styles, and regions to choose from. Shop Wine to Give to get all of the options, or narrow your selection to one of these categories.
How much do you want to spend?
Not all wine is expensive, and not all wine gifts break the bank. We have a selection in every price range so you stick to your gift budget (if you have one).