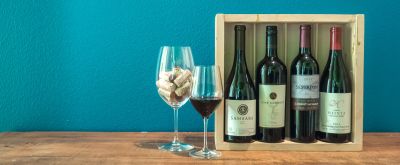 The Best


Zinfandel Wine Gifts


in 2021
You may be familiar with "White Zinfandel," a sweet style of pink wine made from Zinfandel grapes. The "other" Zinfandel (without the White in its name) is a dry red wine made from the same grapes. Dry is the opposite of sweet in wine-speak. Zinfandel is a favorite among red wine lovers because of its typical bold flavors of cherry, black pepper, sometimes jam, usually spice, and a tobacco-like smokiness. These Zinfandel gifts will scratch the itch for your favorite Zin fanatic.
Please note: if you buy a gift after clicking links on our site we might earn a commission.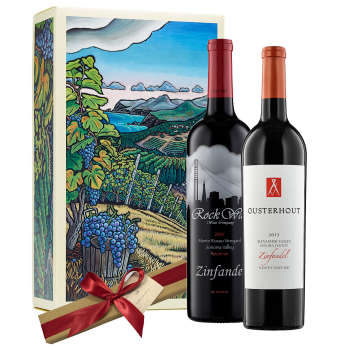 Two Bottles of Zinfandel & Chocolate Truffles
Two small-production California Zinfandels paired with award-winning chocolate truffles
$113.99 $134.99
Buy