Four Bottle Wine Clubs
Join a Four Bottle wine of the month club subscription
Wine Subscription Bottle Counts: All bottles 1 bottle 2 bottles 3 bottles 6 bottles (half-case) 12 bottles (case)
On this page you'll find all of the Four Bottle wine of the month clubs we've reviewed. Our ratings system looks at quality-to-price ratio, shipping costs, uniqueness, and custom features. Wherever possible, prices include shipping costs, but rarely include sales tax. Be sure to select the state you're shipping to, as not all wine clubs can ship to all states.
by Vinesse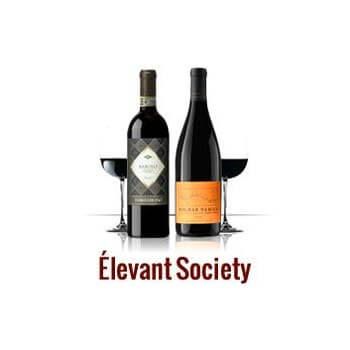 The premium-level wine club from Vinesse where over the years we've seen the quality-to-price ratio go from incredible to disappointing and everywhere in between. If you want a wine of the month club that delivers better quality wines that you can't easily find, but want the protection of a rock-solid satisfaction guarantee, this is a good choice.
We like that you can decide how much of this wine club you want in your household's wine mix. You can choose 2, 4, 6, 8, or 12 bottles per shipment, though the delivery choices of 5, 7, or 14 times a year are kind of odd. Like most wine clubs, we advocate for joining with the highest number of bottles at an appropropriate frequency to save on shipping costs — a big savings with Vinesse.
Next Club
Elevant Society Wine Club
by Vinesse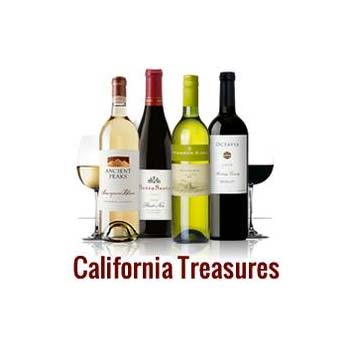 California produces some of the best wines in the world, with stunning wines to sip from up and down the extra large state, but this is not the wine club to buy them from. California Treasures ships wine at $15-17 a bottle, plus shipping, but this isn't a price-point where California wine excels. It's better in the mass-produced sub-$15 price range, and at $25+.
One of the best features of any of the Vinesse wine clubs is their tasting notes. They sometimes feel a little sparse, but you always get the basic wine information, some winemaker info, a food pairing suggestion, and most-importantly, cellaring instructions (not that we think these are cellarworthy selections).
Next Club
by Vinesse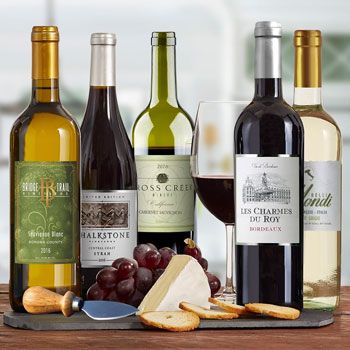 For You Join today and get a 6-piece insulated wine tote included with your third wine club shipment (a $37.95 value). Click for This Deal.
A wine club with a checkered past that is working its way toward redemption, American Cellars Wine Club offers monthly 6-bottle shipments of white or red wine, or a mix. Each shipment allows you to swap out any of the six bottles and order more of the others (at member prices), or upgrade your shipment by selecting any wine in their inventory (at regular prices).
We're glad to see that Vinesse is stepping up their game, adding a deeper level of personalization and choice to their flagship wine club, as well as an easy way to opt out of a shipment online. We're also pleased that the wine quality has improved to be competitive with other wine clubs in this general price range ($12-18 a bottle).
Next Club