Bordeaux Wine Clubs
Join a Bordeaux wine of the month club subscription
Wine Clubs by Region: All Regions California Pacific Northwest International France Italy
Best Wine of the Month Clubs: Best California Wine Clubs Best International Wine Clubs
On this page you'll find all of the Bordeaux wine of the month clubs we've reviewed. Our ratings system looks at quality-to-price ratio, shipping costs, uniqueness, and custom features. Wherever possible, prices include shipping costs, but rarely include sales tax. Be sure to select the state you're shipping to, as not all wine clubs can ship to all states.
FYI: I find great wine deals so you don't have to. To keep me on the hunt, I earn a commission when you buy wine based on my recommendations.
by SomMailier
Good wine subscription gift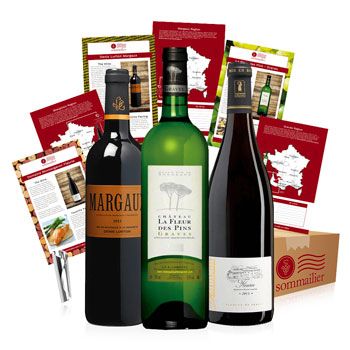 For Gifts Save 5% on any wine subscription gift or wine from the wine cellar, excludes gift cards. Until Dec 31. Use code EXTRA5 at checkout.
For You Save 15% on your first shipment of any subscription. Until Dec 31. Use code FRENCHWINE15 at checkout.
A rare French wine club featuring affordable selections from a variety of wine regions within France. They tend to work with smaller producers offering either exceptional value or something unusual.
Everything you want in a wine club, especially if you love French wine. Their wine program is created by a multi-generational wine family from Bordeaux with great connections and taste in wine. Unlike some other specialty wine clubs, this one is priced perfectly.
Next Club
by Wine of the Month Club ®
Good wine subscription gift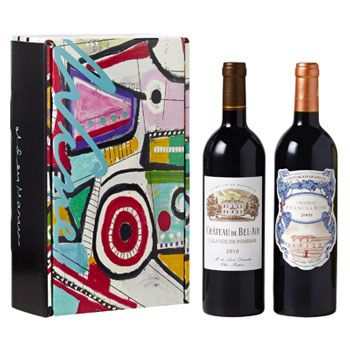 Bordeaux is famous for huge price tags on their Premier Cru wines, but Bordeaux is a big region and there are many producers of less-expensive Bordeaux wines. This club focuses on these growers and ships every other month.
Who doesn't love getting world-class Bordeaux wine at bargain prices? While Bordeaux often fetches upwards of $80 a bottle, these other Bordeaux wines delight at just $25 a bottle.
If you want to give a wine of the month club as a gift this year, this is a great choice for French wine lovers, especially Bordeaux lovers. Give three months or more and the gift is presented in a fun box. Also, our readers can save 10% on all pre-paid gift memberships with coupon code BESTWINE, worth at least $22.
Next Club