Exclusive Deal For You Save 15% on your first shipment. Until Jan 30. Use code TRY15 at checkout.
Good wine subscription gift
This wine subscription focuses on good-quality, well-priced wines from small family wineries in California. It is perfect to give as a gift or to join yourself.
The California Wine Club appears on many of our lists of best wine clubs because they overdeliver on value, customer service, and quality.
The Premier Series is the perfect wine gift for a Californai wine lover. For an extra $18 you order a pre-wine gift package announcing the gift. Send it to yourself to present in person on the big day or send it directly to your wine lover so they know the wine is coming.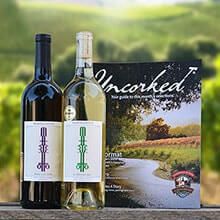 Exclusive Deal For Gifts Give a wine club gift of 3 months or longer and get a bonus bottle of wine, a free artist-designed gift box, free gift bags, and a free printed gift notice. Click for This Deal.
Good wine subscription gift
California is home to some of the world's best wine regions and wineries, many of which are boutique wineries. A boutique winery is typically a small-family operation with limited distribution beyond their tasting room. This wine of the month club is a great way to get introduced to what California wine has to offer at reasonable prices and it makes an excellent gift.
Consistency. We've been receiving their shipments for years and we've never had a wine we didn't like. You can't really ask for more than that from a wine club.
Gold Medal always offers beautiful gift packaging, but you usually need to order a whole year's worth of wine to get it free. Our readers get an exclusive deal on their premium gift package, included with any Gold Series gift of 3-months or longer. Your wine lover will also get a bonus bottle of red wine in their first shipment.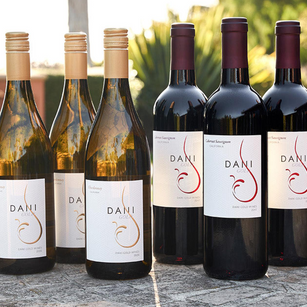 For Gifts Save $10 when you give a 4-month wine club gift. Use code SAVE10 at checkout.
For Gifts Save $15 when you give a 6-month wine club gift. Use code SAVE15 at checkout.
For Gifts Save $30 when you give a year of wine gift. Use code SAVE30 at checkout.
Good wine subscription gift
This is the entry-level wine club from the International Wine of the Month Club, but unlike some other wine clubs in this price range you'll always receive Estate-bottled wines. Also for a wine club in this price range you get excellent tasting notes and winery information for every wine that's shipped.
Unlike some other wine clubs which focus on acquiring closeout wines to ship to their members, this wine club cares a great deal about coming up with consistent selections befitting their reputation of 25 years in the business. Their tasting panel includes proprietor Kris Calef, wine professionals, and everyday wine drinkers, so they excel at finding palate-friendly wines with wide appeal.
Wine club gifting is an area that this company excels at. They give you the most options of any two-bottle wine club, from when you pay for each shipment, to all of the standard customizations, gift notice options, etc. The first shipment of all gifts includes organza-wrapped bottles for an extra touch.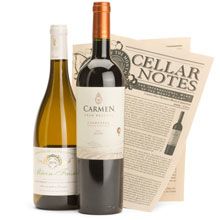 For You & For Gifts Save $10 on any order and get a free double-hinged corkscrew with your first shipment. Use code NEWMEMBER at checkout.
Good wine subscription gift
The Plonk wine club has always been among our favorites because of the proprietor's preference for quirky but delectable wines. Etty Klein sources interesting wines made from grapes and regions you've never heard of (and some you have). Whether you choose four, six, or twelve bottle shipments you'll be glad you picked Plonk.
Lately we've come to think of Plonk as the "Somm club" that isn't run by a sommelier. With a focus on wines under $30 that will delight any curious wine drinker, we think the value is top notch. Also, unlike most wine clubs, if you're thinking of going red-only or white-only, you'll actually get four or six different selections (2 of each if you upgrade to 12 bottles).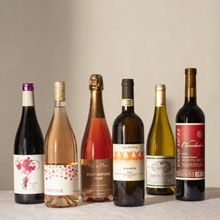 For You Save $25 on your first two shipments of any Wine Access wine club. Click for This Deal.
Sommeliers choose the best wines available that are typically hard to find. Surprisingly affordable, these selections are then further curated into a wine club. Exclusive video tasting notes round out the quarterly deliveries.
We frequently see highly-rated and special wines pass through the WineAccess inventory. We know they're picking quality wine that is always interesting, whether it represents the tried-and-true or the bold new efforts of pedigreed winemakers and upstarts.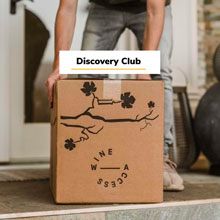 For You Get $20 off the first shipment when you join an Organic Wine Exchange club. Use code WELCOME20OFF at checkout.
Good wine subscription gift
The perfect wine club for organic wine drinkers, Organic Wine Exchange (OWE) offers so many personalization options that everyone can get the best organic wine club for their needs. Choose Organic, Biodynamic, Vegan, No Sulfites Added, or all of the above.
Proprietor Annie Arnold has gone out of her way to bring her love of organic wine to wine consumers in a convenient way with a great wine club. Annie is doing everything she can to make buying great organic wine easy.
When giving a gift, Organic wine clubs are hard to find. Most are set up as ongoing subscriptions, which is great if you're buying for yourself, but less great when you want to give someone the joy of organic wine. The OWE clubs make great gifts, but they're not big on gift presentation. A custom gift note in the first box is the extent of the pomp and circumstance. That's just right for a wine club focused on wines that are eco-friendly.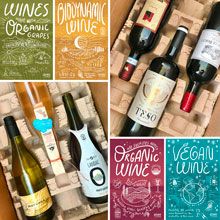 Good wine subscription gift
Grapeseed Wine started out as a way to have customers help fund one-time wine productions by acclaimed winemakers, but now it's a wine club, too. Get preferred pricing on all of their new releases and enjoy helping stellar winemakers stretch their winemaking creativity.
We're big fans of any group that has exclusive wines because they produced them (as opposed to buying out a full production of someone else's wine)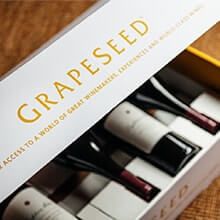 For You Join today and save 10% on your first shipment. Use code THIRSTY at checkout.
Good wine subscription gift
Eater, a popular food and beverage website focused dining and drinking, showcases wine professionals from around the country. Each month a new sommelier or wine pro picks four bottles they're excited about. There's a focus on natural and organic wines, but the selections are not 100% of either.
This is a style- and grape- agnostic discovery-oriented wine subscription. Each bottle offers a unique perspective on what wine can be, not just what we're used to. We love that wine pros pick what they're vibing on, which adds relevance to the shipments.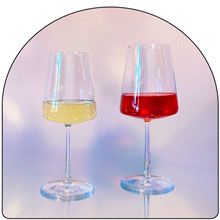 A three-bottle sparkling wine club that makes it easy to always have bubbly on hand for a special occasion or just because bubbly wine is fun to drink. This is one of the better value wine clubs from Vinesse and we always think it makes for a great wine subscription.
We love that each shipment contains a budget-friendly selection like Prosecco, a mid-range selection like a California sparkling wine, and a true Champagne for a special occasion.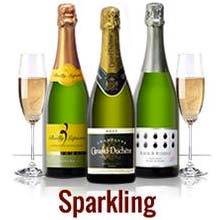 One of our favorite wine of the month clubs, this Light & Sweet club is the perfect choice for so many wine drinkers who prefer fruity and sweeter wines to drier styles. If you are someone, or know someone, who loves wines like Moscato, Riesling and Gewurztraminer, sign up for this wine club because it's the only one like it out there in the wine club universe.
We strongly support all niche wine clubs. The taste of wine is subjective and we think everyone should drink what they love. Given the high delivery fees from Vinesse, we recommend joining the 12-bottle wine club and have the shipments sent as often as is appropriate.
There aren't a lot of wine club gifts for wine lovers who like their wine on the sweeter side. It's too bad because these wines are food-friendly and also great for drinking before the meal. If your wine lover likes it sweeter (not dessert sweet) than this is an awesome wine club gift.