Bright Cellars Subscription Reviews
Bright Cellars Review
In this review · Overview · Wine Review · Membership Benefits · Gift Review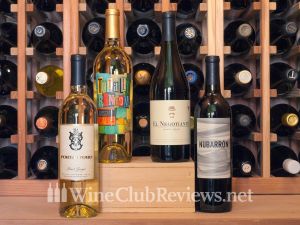 Bright Cellars is a wine club founded in 2015 with the belief that a computer can pick a personalized selection of wines for you that you'll love. In this, the dawning of the age of artificial intelligence, it is no wonder a plethora of companies have popped up with the intention of leveraging computers to demystify the process of selecting wine. The jury is still out on whether this is a plausible endeavor, however it's worth digging in deeper to learn more about them.
How they learn about your wine preferences
The first step for any artificial intelligence interaction is "training." This means someone provides the algorithm with some basic data from which to make decisions. In the case of Bright Cellars, this means a quiz about your wine and taste preferences. They, like their competitors with palate quizzes, ask you about your chocolate preferences, your tea preferences, what you drink when you're out of wine, what kind of fruit juice you like, how you like to pair your wine (this is a lifestyle question), and how adventurous you are.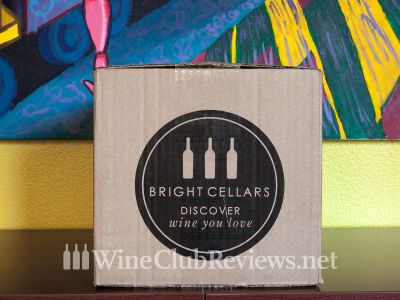 Here's where I should talk about the Bright Points, because it's not what you think. They sort of come across like some kind of critical rating system, because that's the point-related language we're used to with wine. It's basically a %-based rating of the accuracy of the match to our preferences (or how confident they are that we'll like the wine selected). Their matching improved with input, evident in their Bright Points and in our approval of the wines in our shipments.
In our first shipment, when our quiz results were the only info about us they had available, our matches were two with 94 Bright Points and two with 92 Bright Points.
Their Wine Director (a certified sommelier) "and her team look for wines that fit flavor profiles represented by their membership." Wait, what? Yes, that's what they said. So, here's how I'm interpreting this: Their algorithm understands body, acidity, bitterness, sweetness, and astringency (a combination of alcohol and tannins), but their customers don't. Their customers rate wines for all of their properties, not calling out a specific aspect. The wine team's job, therefore, is to find wines that fit the algorithmically-defined properties of their customers' favorite wines and then order more of those types of wines.
For You Join today and save $50 on the first shipment — New members only. Click for This Deal.
Read Our Bright Cellars Wine Club Review