MYSA Reviews
MYSA Wine Club Review
In this review · What is MYSA? · MYSA Wine Review · Membership Benefits · Who Should Join? · Gift Review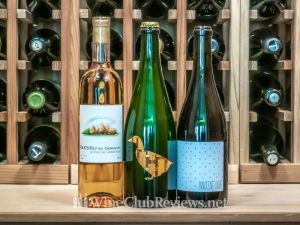 What is MYSA?
MYSA (pronounced mee-sah) is an online wine store founded by Holly Berrigan (more on her credentials in the Wine Curation section). At a time when small businesses are suffering, it is great to see MYSA thriving — because they're great at what they do.
MYSA's wine shop includes a terrific selection of natural wine from all parts of the globe and the shopping experience on their site is different from most other wine stores because they focus on natural wine and what makes this type of wine unique.
If you're not familiar with natural wine or want to brush up on the specific terminology used to describe these wines, please check out our Useful Guide to Natural Wine, and then come back to this review to understand why a MYSA subscription is a great natural wine adventure waiting to happen.
MYSA offers three wine subscriptions with varying degrees of customization. All wine club prices include shipping.
For You Get 15% off your first shipment when you try MYSA. Use code CLUB15 at checkout.
Read Our MYSA Natural Wine Club Review