Macy's Wine Cellar Reviews
Macy's Wine Club Review
In this review · What is Macy's Wine Shop? · Introductory Offer · Wine Review · Membership Benefits · Who Should Join? · Gift Review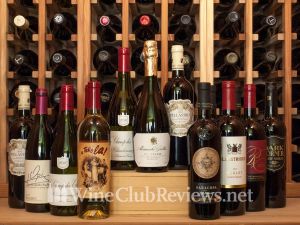 What is Macy's Wine Shop?
Macy's Wine Cellar (which was managed by Direct Wines) is now Macy's Wine Shop (managed by DRINKS). Macy's does not manage their own wine club because they aren't licensed to do so.
I have replaced my old Macy's Wine Cellar review with my review of Wine Insiders which is approximately the same as the new Macy's Wine Shop subscription. When I receive and review a shipment of the Macy's Wine Shop, I will updated this review.
Deal 6 Bottles for $49.99
Join the Macy's Wine Shop Wine Club and get 6 bottles for just $49.99, shipping included. Click for This Deal.
Read Our Macy's Wine Cellar Wine Club Review