Palate Club Reviews
Palate Club Review
In this review · What is Palate Club? · How it Works · Wine Review · Who Should Join? · Pros & Cons · Gift Review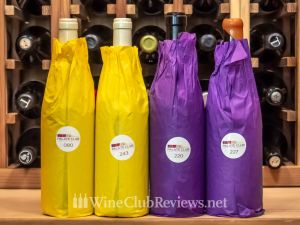 What is Palate Club?
Palate Club is a personalized wine subscription. This means the wines you receive are specially selected for you, based on the information available to Palate Club (more on this in the next section).
Palate Club is intended to work like a matchmaking service for wine, making it easy to buy wine you'll like. You receive regular shipments via the subscription, and you can buy additional wine appropriate for your preferences whenever you want. They've done a lot of work to make it easy to rate and buy wines on their website and in their app.
For You Sign up for a Palate Club subscription and get your Tasting Kit free ($59 value). Click for This Deal.
For You Start your subscription with their Palate Quiz and save 20%. Click for This Deal.
Read Our Palate Club Review