SomMailier Reviews
SomMailier Review
In this review · What is SomMailier? · Wine Review · Membership Benefits · Who Should Join? · Gift Review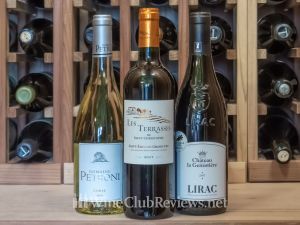 SomMailier is a purveyor of French wine, delivered by mail (naturally). The clever name is your first hint that this brand takes their wine very seriously, but remains lighthearted.
Five generations of Yungs have produced wine in Bordeaux, France, and Laurent Yung brings his deep-seated love of wine to Americans via SomMailier. He imports wine from all over France to the US courtesy of his family's impressive connections, and the efforts of his brother Patrick via LaPlace CDP, a négociant in France.
SomMailier Wine Club Options
There are two choices for SomMailier subscriptions, which are shipped quarterly. Shipping is extra and varies depending on which state you're sending it to. Sales tax is extra where applicable.
Deal Save 5%
Save 5% on any wine subscription gift or wine from the wine cellar, excludes gift cards. Until Dec 31. Use code EXTRA5 at checkout.
Deal Save 15%
Save 15% on your first shipment of any subscription. Until Dec 31. Use code FRENCHWINE15 at checkout.
Read Our SomMailier French Wine Club Review