Recommended Wine Gifts from VineBox
Two Six-Packs of Six Glasses of Wine
$129.00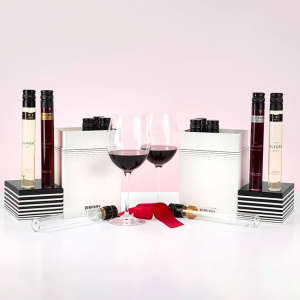 The Perfect Amount of Wine to Share in One Sitting
Why This Gift
"Turn a special night into so much more with a magical wine tasting experience between you and your partner. Our Ultimate Date Night bundle includes two world-class wine tasting boxes with twelve total tubes: six wines in your box, and six wines in theirs. Together, you'll be the host of your own special wine tasting experience!

Inside each box you'll find 6 carefully crafted glass tubes, each carrying a world-class pour of exquisite wines, including two exotic reds and a single crisp white from exceptional European vineyards. "
Delivers To
delivers wine gifts to
This gift ships everywhere because it does not have alcohol in it.
$129.00 includes shipping
Buy This Gift
Next Gift