Wine Awesomeness Reviews
Wine Awesomeness Review
In this review · Overview · Wine Review · Membership Benefits · Gift Review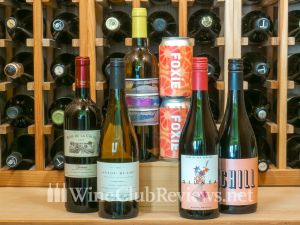 Over the last several years, choices for wine clubs have been multiplying like rabbits. Whether it's because everyone wants in on the subscription box craze or because wine is a high-margin business, the results are the same — as a wine lover you have many more options than you did when we started reviewing wine clubs in 2009 (when there were 5ish wine clubs to choose from).
The Wine Awesomeness experience is largely shaped by them trying to offer something different than the rest of the marketplace. And they succeed at being different — in a good way.
Aside from having a playful brand, Wine Awesomeness is a self-described "monthly wine journey curated for adventurous souls." Between droolworthy photography and well-written wine editorial in their monthly magazine called "The Back Label," they really do take you on a trip to a new wine region each month — if only voyeuristically, as the membership fees don't include airfare and lodging.
Each month you get three or six bottles of wine from a single wine region or of a theme. Our region was "Chile & Argentina" though given the diversity of wine regions availble in South America, this seems oversimplified. However they also offer a host of other themes which you can peruse here.
Read Our Wine Awesomeness Wine Club Review