Semi-Annual Wine Clubs
Join a Semi-Annual wine subscription
On this page you'll find all of the Semi-Annual wine subscriptions we've reviewed. Our ratings system looks at quality-to-price ratio, shipping costs, uniqueness, and custom features. Wherever possible, prices include shipping costs, but rarely include sales tax. Be sure to select the state you're shipping to, as not all wine clubs can ship to all states.
Good wine subscription gift
A wine club featuring hand-picked tiny-production wines from Napa, Sonoma, and other northern California wine regions. This "mom and pop" wine seller focuses on wines produced by well-known winemakers and made of grapes from premium vineyards.
Their wine selection is a veritable who's who of famous winemakers, especially their creative side projects. There aren't many wine clubs featuring this "new California" ethos and they're as rare as the wines they ship.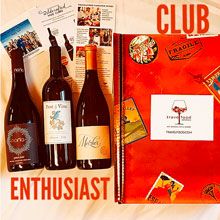 A three-bottle sparkling wine club that makes it easy to always have bubbly on hand for a special occasion or just because bubbly wine is fun to drink. This is one of the better value wine clubs from Vinesse and we always think it makes for a great wine subscription.
We love that each shipment contains a budget-friendly selection like Prosecco, a mid-range selection like a California sparkling wine, and a true Champagne for a special occasion.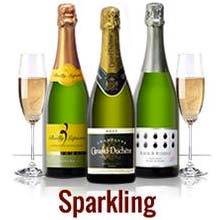 One of our favorite wine of the month clubs, this Light & Sweet club is the perfect choice for so many wine drinkers who prefer fruity and sweeter wines to drier styles. If you are someone, or know someone, who loves wines like Moscato, Riesling and Gewurztraminer, sign up for this wine club because it's the only one like it out there in the wine club universe.
We strongly support all niche wine clubs. The taste of wine is subjective and we think everyone should drink what they love. Given the high delivery fees from Vinesse, we recommend joining the 12-bottle wine club and have the shipments sent as often as is appropriate.
There aren't a lot of wine club gifts for wine lovers who like their wine on the sweeter side. It's too bad because these wines are food-friendly and also great for drinking before the meal. If your wine lover likes it sweeter (not dessert sweet) than this is an awesome wine club gift.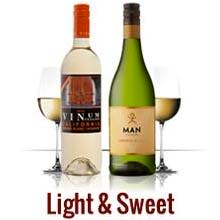 California produces some of the best wines in the world, with stunning wines to sip from up and down the extra large state, but this is not the wine club to buy them from. California Treasures ships wine at $15-17 a bottle, plus shipping, but this isn't a price-point where California wine excels. It's better in the mass-produced sub-$15 price range, and at $25+.
One of the best features of any of the Vinesse wine clubs is their tasting notes. They sometimes feel a little sparse, but you always get the basic wine information, some winemaker info, a food pairing suggestion, and most-importantly, cellaring instructions (not that we think these are cellarworthy selections).