New Hampshire Wine Clubs & Wine Subscriptions
These wine of the month clubs ship wine to New Hampshire
Our wine of the month club ratings system looks at quality-to-price ratio, shipping costs, and unique wine club features. While not all wine clubs can send wine to all states, all of these wine subscriptions and wine club gifts can be shipped to New Hampshire. We do our best to make sure this list is accurate, but as shipping laws change, so do the shipping policies of subscription services. Get more info about NH wine delivery rules and regulations.
by WineExpress (Wine Enthusiast)
Ships to New Hampshire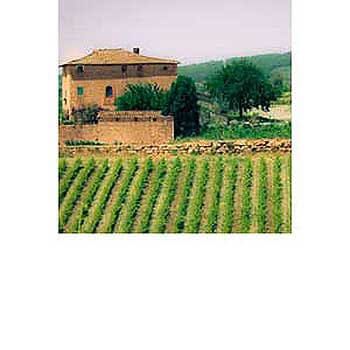 From the wine sales partner for Wine Enthusiast magazine, this wine of the month club is perfect for Italian wine lovers. There aren't many Italian wine clubs out there, and the selection from WineExpress is solid. For a value-oriented approach to learning about wine from Italy, this is a good bet.
WineExpress is the retail arm of Wine Enthusiast Magazine. Who better to select the best wines for a wine of the month club than a company that rates wine? When it comes to Italian wine specifically, we trust WineExpress to pick better wines than what's available at our local stores.
Next Club
by Vinesse
Ships to New Hampshire
Good wine subscription gift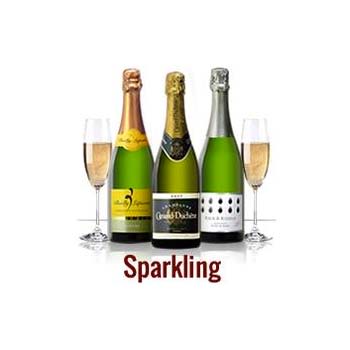 A three-bottle sparkling wine club that makes it easy to always have bubbly on hand for a special occasion or just because bubbly wine is fun to drink. This is one of the better value wine clubs from Vinesse and we always think it makes for a great wine subscription.
We love that each shipment contains a budget-friendly selection like Prosecco, a mid-range selection like a California sparkling wine, and a true Champagne for a special occasion.
Next Club
by GrapeSeed Wine
Ships to New Hampshire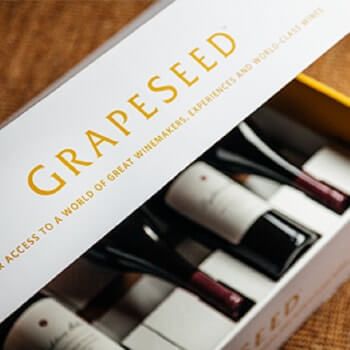 Grapeseed Wine started out as a way to have customers help fund one-time wine productions by acclaimed winemakers, but now it's a wine club, too. Get preferred pricing on all of their new releases and enjoy helping stellar winemakers stretch their winemaking creativity.
We're big fans of any group that has exclusive wines because they produced them (as opposed to buying out a full production of someone else's wine)
Next Club
by Ninety Plus Cellars
Ships to New Hampshire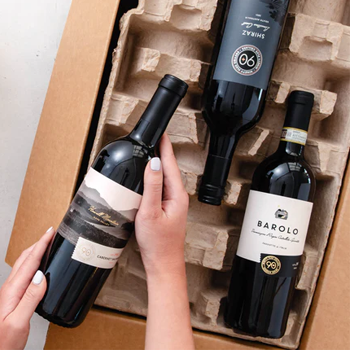 A surprisingly high-quality affordable wine club offering a comprehensive range of wine regions, grape varieties, and wine styles. 90+ Cellars is a modern-day négociant, sourcing wine at all different stages of production to produce wine at very low prices.
We've been fans of the Ninety Plus brand since we started working in the wine business. We especially love the affordable pricing, which allows wine shoppers on a budget to explore premium wine regions and the grapes they're known for.
Next Club
Ships to New Hampshire
Good wine subscription gift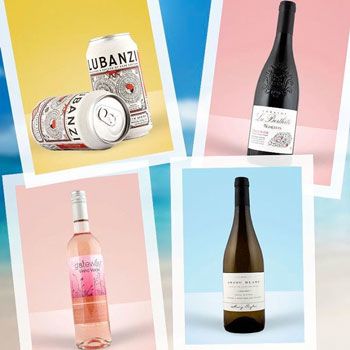 For You Join today and save $25 on your first shipment of a 6-bottle membership. Click for This Deal.
For You Join today and save $10 on your first shipment of a 3-bottle membership. Click for This Deal.
A curated wine club designed to help curious wine drinkers explore different wine regions, grapes, and styles at incredibly affordable prices.
We're generally impressed with the quality of wine receive from Wine Awesomeness. Compared with other wine clubs in this price range, we think they offer the best value, especially in the 6-bottle club.
The Pacific Northwest Series is the perfect wine gift for a Californai wine lover. For an extra $18 you order a pre-wine gift package announcing the gift. Send it to yourself to present in person on the big day or send it directly to your wine lover so they know the wine is coming.
Next Club
by Clubs of America
Ships to New Hampshire
Good wine subscription gift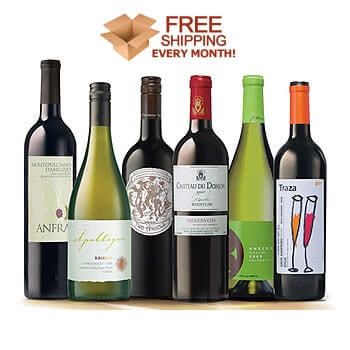 This is a company who sells many "of the month clubs" but has developed and maintain an excellent reputation for quality and customer service. That said, their wine of the month club isn't exactly pedigree-focused and most of the selections are from large-scale productions. It makes a great gift, especially for someone who loves wine but doesn't spend much on it.
We haven't received a shipment of this wine club so we can't speak to the wine, but the pricing is exceptional for a wine of the month club gift and this makes an easy pick for a young wine drinker who's just starting out.
This wine club is designed as a gift subscription, and as such they have really covered the bases to make giving a wine club gift easy for you. They offer every option you can think of for a monthly club and the low monthly price which includes shipping is almost too good to believe.
Next Club
by Vinesse
Ships to New Hampshire
Good wine subscription gift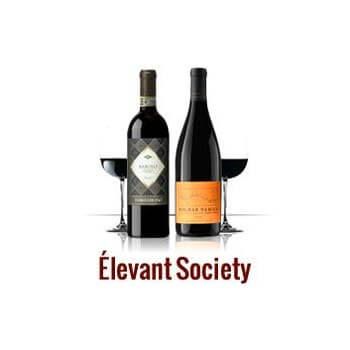 The premium-level wine club from Vinesse where over the years we've seen the quality-to-price ratio go from incredible to disappointing and everywhere in between. If you want a wine of the month club that delivers better quality wines that you can't easily find, but want the protection of a rock-solid satisfaction guarantee, this is a good choice.
We like that you can decide how much of this wine club you want in your household's wine mix. You can choose 2, 4, 6, 8, or 12 bottles per shipment, though the delivery choices of 5, 7, or 14 times a year are kind of odd. Like most wine clubs, we advocate for joining with the highest number of bottles at an appropropriate frequency to save on shipping costs — a big savings with Vinesse.
Next Club
Elevant Society Wine Club
by Vinesse
Ships to New Hampshire
Good wine subscription gift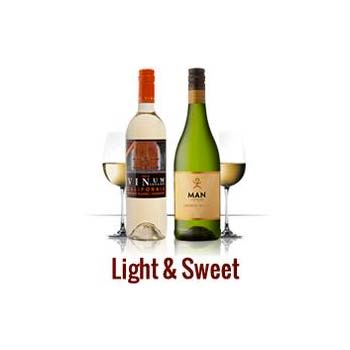 One of our favorite wine of the month clubs, this Light & Sweet club is the perfect choice for so many wine drinkers who prefer fruity and sweeter wines to drier styles. If you are someone, or know someone, who loves wines like Moscato, Riesling and Gewurztraminer, sign up for this wine club because it's the only one like it out there in the wine club universe.
We strongly support all niche wine clubs. The taste of wine is subjective and we think everyone should drink what they love. Given the high delivery fees from Vinesse, we recommend joining the 12-bottle wine club and have the shipments sent as often as is appropriate.
There aren't a lot of wine club gifts for wine lovers who like their wine on the sweeter side. It's too bad because these wines are food-friendly and also great for drinking before the meal. If your wine lover likes it sweeter (not dessert sweet) than this is an awesome wine club gift.
Next Club
by Vinesse
Ships to New Hampshire
Good wine subscription gift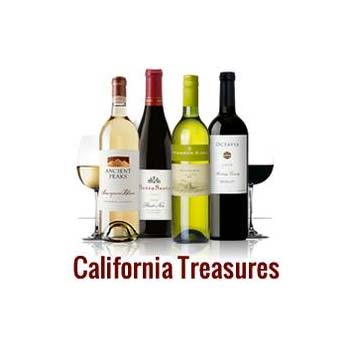 California produces some of the best wines in the world, with stunning wines to sip from up and down the extra large state, but this is not the wine club to buy them from. California Treasures ships wine at $15-17 a bottle, plus shipping, but this isn't a price-point where California wine excels. It's better in the mass-produced sub-$15 price range, and at $25+.
One of the best features of any of the Vinesse wine clubs is their tasting notes. They sometimes feel a little sparse, but you always get the basic wine information, some winemaker info, a food pairing suggestion, and most-importantly, cellaring instructions (not that we think these are cellarworthy selections).
Next Club
by Vinesse
Ships to New Hampshire
Good wine subscription gift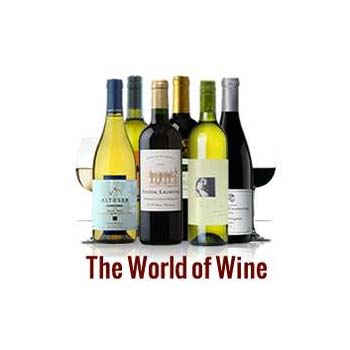 Each shipment of this wine club includes a selection of wine from a single wine region. Sometimes that region is defined narrowly, like Southern France, and sometimes it's more broad, like South America.
This is a fun way to discover wine regions around the world in an affordable way. Vinesse's wine tasting notes all include cellaring information, which we find lacking in most other subscriptions' educational materials.
Next Club