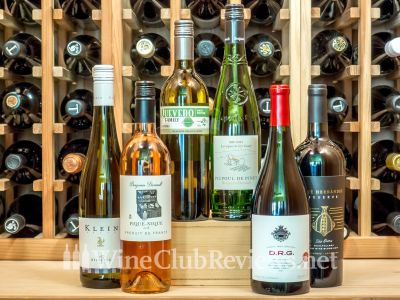 Nakedwines.com is a personalized wine buying service (not really a wine club, but sort of a wine subscription). Here's a high-level view of how it works:
If you join, you've become an "Angel" and each month you deposit $40 from your credit card into your account.
When you're ready, you visit the website and select at least 6 wines to be delivered. You can choose recommended wines (based on how you've rated previous shipments from Nakedwines.com) or choose whatever looks good to you.
Decide you're done having wings? You can withdraw any unspent funds you've deposited at any time.
Oh, and you can get a full refund or replacement bottles for any wine you order and you don't like with their 100% Satisfaction Guarantee.
In this review · How Does Nakedwines.com Work? · Nakedwines.com Wine Review · Membership Benefits · Naked Wine Vouchers · Who Should Join? · Gift Review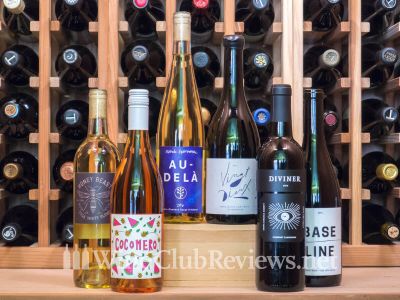 Winc is a personalized wine subscription. Whether you choose your own wine or let Winc curate wines based on your preferences, the Winc subscription is best-suited to the casual wine drinker interested in discovering new wines at an affordable price. In short, they make buying wine easy.
Wines start at $13, and roughly 65% of their selection costs less than $20 a bottle. They also offer premium wines up to $45. Get free shipping when you add four bottles to your box.
To get started with your membership, you take a Palate Profile quiz. After you complete this quiz, they recommend a personalized box of four wines for you to start your membership.
While there are many wine clubs which now start a membership with this type of quiz, Winc pioneered it (back when they were Club W). In our opinion, Winc does a better job of matching quiz answers to wine selections than the other clubs who offer quizzes to get you started. If you happen to not like the automated selections, you can swap them out for something else.
In this review · What Is Winc? · Why Choose Winc? · Winc Wine Review · Membership Benefits · Gift Review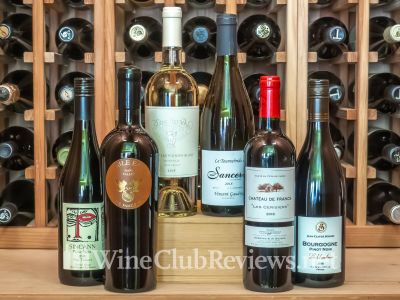 In this review · What is Wine Access? · Wine Review · Membership Benefits · Who Should Join? · Gift Review
What is Wine Access?
WineAccess is an online wine store where the inventory is curated by a team of sommeliers and wine industry professionals. You can get a sense of how they think of wine by how they organize the site. Categories listed include:
Rare Allocations: "Attainable only at the winery or top restaurants" like Williams Selyem Russian River Valley Pinot Noir, Dragonette Cellars Radian Vineyard Pinot Noir (one of our household's personal favorite wines), and Arnot-Roberts Vare Vineyard Ribolla Gialla.
The Icons: "Legendary bottles from producers who define the art of wine" like Penfolds Grange, Silver Oak, Shafer, Kosta Browne, Château de Beaucastel, Domaine du Vieux Télégraphe, Ornellaia, and Château Mouton Rothschild.
Michelin Star Favorites: "The bottles somms can't resist" like Favia, Billecart-Salmon, and Longoria, Massican, Dalla Valle Vineyards, and Bollinger.
Top Values: "Special occasion-worthy bottles at everyday prices" and interesting selection of wine all under $30.
Limited Time Offers: "Preorders available for 72 hours, or until they sell out." It's essentially a flash sale where certain wines are brought in for a quick promotion.
Also: Last Chance (less than a case remaining) and Member Favorites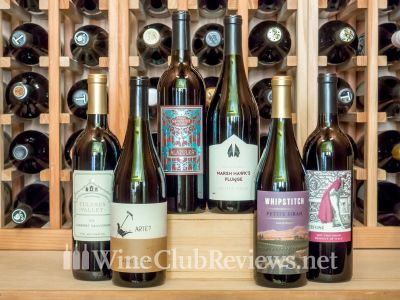 How the Firstleaf personalized wine club works:
They start to personalize your wine subscription when you first sign up and take their quiz
They further personalize your wine selections based on how you rate the wines you receive from them
They compare your preferences with all of the information they have about the wines they work with
They check their available inventory, and make recommendations about wine you should try
In this review · How Firstleaf Works · Matching Technology · Wine Review · Membership Benefits · Who Should Join? · Gift Review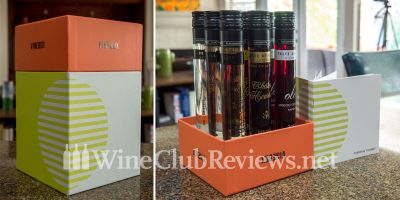 VineBox is a different kind of wine subscription service, perfect if you like exploring new wine, like tasting expensive wine, or tend to drink a glass at a time — calorie counters and weeknight drinkers, we got you. Each quarter you receive nine glasses (3.3 ounces) filled with perfectly-preserved premium wine.
We love the VineBox experience. The quality of the wine is exceptional, and all of the wine is selected by sommelier Tyler Kennedy. The packaging is a compact box containing glass tubes of wine. Except for the fact that you pour it yourself, it's like visiting a wine tasting room with a selective inventory of mostly European wines.
VineBox now ships quarterly so you have more time to spread out the tasting experience, decide on your favorites, and then take advantage of the store credits which accompany each club shipment. If you really like what you tasted, you can buy full-size bottles of the wine (prices vary) or 3-12 more glasses (prices vary, shipping included on 6 or more glasses). You must be a logged-in member to do this, as the wine store is based on your order history.
In this review · What is VineBox? · Wine Review · Current Edition · Past Editions · 12 Nights of Wine · Membership Benefits · Gift Review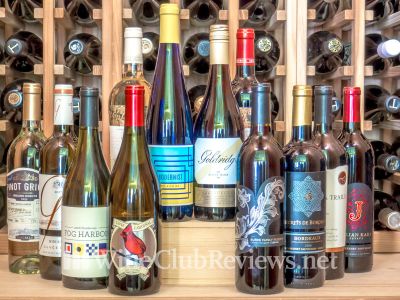 Wine Insiders is the showcase brand for DRINKS, a company who leverages their buying power and industry knowledge to secure great deals on affordable wine from around the world. Wine Insiders passes all of DRINKS' prowess on to their customers in two ways:
Wine by the case. They offer a huge selection of wine at fair prices and frequently offer discounts and other savings on top of that. They are great at picking a seasonal case of wine so you always have just the right wine on hand for that season's food and lifestyle.
Wine subscription. As it should be, their loyal members get their very best prices on their impressive wine selection. To sweeten the deal, they have a great introductory offer.
In this review · What is Wine Insiders? · Introductory Offer · Wine Review · Membership Benefits · Who Should Join? · Gift Review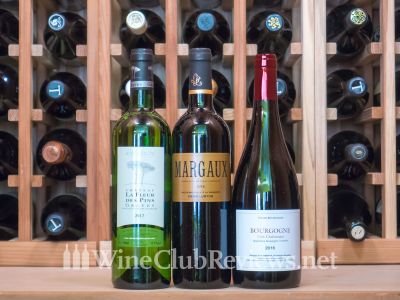 SomMailier is a purveyor of French wine, delivered by mail (naturally). The clever name is your first hint that this brand takes their wine very seriously, but remains lighthearted.
Five generations of Yungs have produced wine in Bordeaux, France, and Laurent Yung brings his deep-seated love of wine to Americans via SomMailier. He imports wine from all over France to the US courtesy of his family's impressive connections, and the efforts of his brother Patrick via LaPlace CDP, a négociant in France.
SomMailier Wine Club Options
There are two choices for SomMailier subscriptions, which are shipped quarterly. Shipping is extra and varies depending on which state you're sending it to. Sales tax is extra where applicable.
In this review · What is SomMailier? · Wine Review · Membership Benefits · Who Should Join? · Gift Review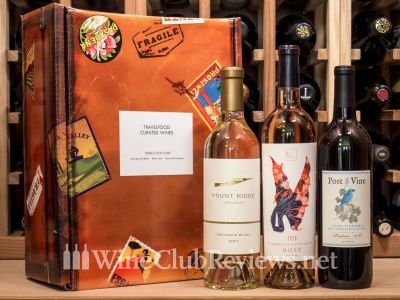 Travelfood Curated Wines is a small wine seller focussed on bringing the tiny wine producers in the Napa and Sonoma Valleys to more wine lovers. They also include special wines from other Northern California wine regions like Mendocino County, Yolo County, Sonoma Coast, and more.
The proprietors, Laura and Terry, have spent years cultivating relationships with wineries and winemakers in Napa and Sonoma. They are fond of wines that tell a good story and wines that pair well with food they love. They believe in good wine curation, not algorithmic wine selection, typically choosing wines that are of high quality, sustainably produced, and unique. They choose wines from small lot vineyards and passion projects from famous winemakers. It takes a lot of legwork to get access to these wines, whether you're an avid consumer or a professional.
Wildcrafted Wines Club Options
Their Wildcrated Wines clubs offer their unique selection of wine on a subscription basis.
There are several choices for how you subscribe to Wildcrafted. All prices include shipping. You can opt to pay a temperature-controlled shipping fee (just $10) and sales tax where applicable. Also, most of their wine clubs ship twice a year, but you can request more frequent shipments.
In this review · What is Travelfood Curated Wines? · Wine Review · Membership Benefits · Who Should Join? · Gift Review