Wine Clubs & Gifts
Expert reviews and tips for buying a monthly wine club—for yourself or as a gift
Search Our Site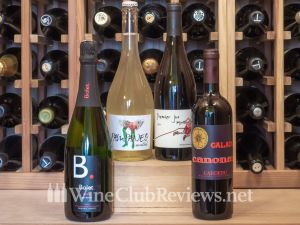 If you're not familiar with Eater, it is a widely-read online publication focused on food and beverages. They have city-based editorial staff which gets to know the restaurants, wine shops, and bars in each city they work in, then rates and reviews them and discusses that city's trends.
To further support these distinct communities, Eater developed a wine club to offer their readership a selection of wines beyond what you'll find at the grocery store or most wine shops. Each month a new wine professional from a different city in the US chooses the wines which will be included in the shipment based on what they're currently excited to drink.
In this review · What is Eater? · Wine Review · Membership Benefits · Who Should Join? · Gift Review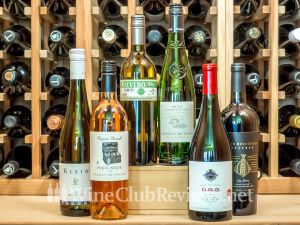 Nakedwines.com is a personalized wine buying service (not really a wine club, but sort of a wine subscription). Here's a high-level view of how it works:
If you join, you've become an "Angel" and each month you deposit $40 from your credit card into your account.
When you're ready, you visit the website and select at least 6 wines to be delivered. You can choose recommended wines (based on how you've rated previous shipments from Nakedwines.com) or choose whatever looks good to you.
Decide you're done having wings? You can withdraw any unspent funds you've deposited at any time.
Oh, and you can get a full refund or replacement bottles for any wine you order and you don't like with their 100% Satisfaction Guarantee.
In this review · How Does Nakedwines.com Work? · Nakedwines.com Wine Review · Membership Benefits · Naked Wine Vouchers · Who Should Join? · Gift Review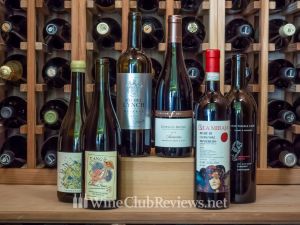 WineAccess is an online wine store where the inventory is curated by a team of sommeliers and wine industry professionals. You can get a sense of how they think of wine by how they organize the site. Categories listed include:
Rare Allocations: "Attainable only at the winery or top restaurants" like Williams Selyem Russian River Valley Pinot Noir, Dragonette Cellars Radian Vineyard Pinot Noir (one of our household's personal favorite wines), and Arnot-Roberts Vare Vineyard Ribolla Gialla.
The Icons: "Legendary bottles from producers who define the art of wine" like Penfolds Grange, Silver Oak, Shafer, Kosta Browne, Château de Beaucastel, Domaine du Vieux Télégraphe, Ornellaia, and Château Mouton Rothschild.
Michelin Star Favorites: "The bottles somms can't resist" like Favia, Billecart-Salmon, and Longoria, Massican, Dalla Valle Vineyards, and Bollinger.
Top Values: "Special occasion-worthy bottles at everyday prices" and interesting selection of wine all under $30.
Limited Time Offers: "Preorders available for 72 hours, or until they sell out." It's essentially a flash sale where certain wines are brought in for a quick promotion.
Also: Last Chance (less than a case remaining) and Member Favorites
In this review · What is Wine Access? · Wine Review · Membership Benefits · Who Should Join? · Gift Review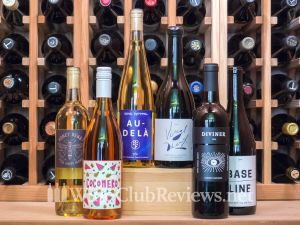 Winc is a personalized wine subscription. Whether you choose your own wine or let Winc curate wines based on your preferences, the Winc subscription is best-suited to the casual wine drinker interested in discovering new wines at an affordable price. In short, they make buying wine easy.
Wines start at $13, and roughly 65% of their selection costs less than $20 a bottle. They also offer premium wines up to $45. Get free shipping when you add four bottles to your box.
To get started with your membership, you take a Palate Profile quiz. After you complete this quiz, they recommend a personalized box of four wines for you to start your membership.
While there are many wine clubs which now start a membership with this type of quiz, Winc pioneered it (back when they were Club W). In our opinion, Winc does a better job of matching quiz answers to wine selections than the other clubs who offer quizzes to get you started. If you happen to not like the automated selections, you can swap them out for something else.
In this review · What Is Winc? · Why Choose Winc? · Winc Wine Review · Membership Benefits · Gift Review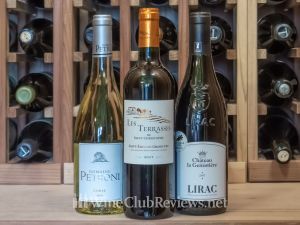 SomMailier is a purveyor of French wine, delivered by mail (naturally). The clever name is your first hint that this brand takes their wine very seriously, but remains lighthearted.
Five generations of Yungs have produced wine in Bordeaux, France, and Laurent Yung brings his deep-seated love of wine to Americans via SomMailier. He imports wine from all over France to the US courtesy of his family's impressive connections, and the efforts of his brother Patrick via LaPlace CDP, a négociant in France.
SomMailier Wine Club Options
There are two choices for SomMailier subscriptions, which are shipped quarterly. Shipping is extra and varies depending on which state you're sending it to. Sales tax is extra where applicable.
In this review · What is SomMailier? · Wine Review · Membership Benefits · Who Should Join? · Gift Review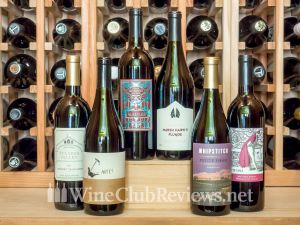 How the Firstleaf personalized wine club works:
They start to personalize your wine subscription when you first sign up and take their quiz
They further personalize your wine selections based on how you rate the wines you receive from them
They compare your preferences with all of the information they have about the wines they work with
They check their available inventory, and make recommendations about wine you should try
In this review · How Firstleaf Works · Matching Technology · Wine Review · Membership Benefits · Who Should Join? · Gift Review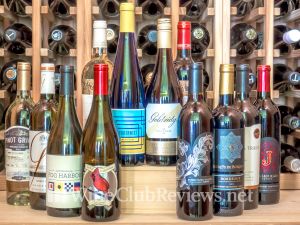 Wine Insiders is the showcase brand for DRINKS, a company who leverages their buying power and industry knowledge to secure great deals on affordable wine from around the world. Wine Insiders passes all of DRINKS' prowess on to their customers in two ways:
Wine by the case. They offer a huge selection of wine at fair prices and frequently offer discounts and other savings on top of that. They are great at picking a seasonal case of wine so you always have just the right wine on hand for that season's food and lifestyle.
Wine subscription. As it should be, their loyal members get their very best prices on their impressive wine selection. To sweeten the deal, they have a great introductory offer.
In this review · What is Wine Insiders? · Introductory Offer · Wine Review · Membership Benefits · Who Should Join? · Gift Review
New to wine clubs?
What makes a great wine club?
There are certain features any good wine of the month club should have: a satisfaction guarantee, excellent delivery management and customer service, some degree of personalization, and the pricing should never exceed full retail (what you would pay at most local wine shops).
A great wine club goes above and beyond, offering extras that make the wine subscription experience superior to buying wine locally, unless you're a major wine geek who likes shopping for wine for the fun of it.
What makes an affordable wine club great?
The definition of affordable is subjective — as is the definition of good wine for that matter — but our list of affordable wine clubs focuses on folks with a wine budget of less than $15 per delivered bottle. That list is not specifically about value. If value is key, and not specifically a low price per bottle, please see our list of best wine clubs or skip to our description of value.
When you choose an "affordable" wine club, you might be giving up on certain wine subscription perks, like an excellent customer service team or a top-tier satisfaction guarantee. Also, in this price range it's reasonable to expect average and only sometimes above-average wines. Our wine subscription reviews below should steer you toward the right selection for your budget.
It's worth noting:
Introductory offers are great, but they automatically enroll you in future shipments
Some of the wine clubs on our list have poor customer service records, we call it out for you
Most of the wine subscriptions on our list are not available as gifts
Insider Tip: The best prices on wine bottles in subscriptions are typically reserved for volume purchases. We strongly recommend ordering shipments of 12 bottles and have them delivered every other month or quarterly if you drink less than 3 bottles a week. You'll save on shipping and earn volume discounts.
Just what do we mean by "value?"
When thinking about wine subscription value, we're looking for more than just getting decent wine delivered. We expect a satisfaction guarantee, a high quality of wine, and excellent pricing for that wine.
Do you know where we find this great value? In smaller wine clubs… the kind you probably have not seen ads for on TV, received a coupon voucher for in the mail, or found on Groupon — we usually classify those wine clubs as "affordable," not "value."
The best value typically comes from smaller wine clubs, run by small teams of wine lovers and true professionals who usually, in turn, work with terrific smaller wineries around the world. These wineries often have trouble getting good distribution because their production is too low to catch the attention of the booze czars that make gobs of money peddling critically-reviled bulk wine.
Note: None of the wine clubs on our value list offer "bulk wine," though you may sometimes find purveyors of "bulk wine" on our list of best affordable wine clubs because that's part of how they get the prices so low.
If you prefer something between affordability and value, it's easy to stretch your dollar on high-value wine clubs. Look carefully at the pricing structure of the club you want. Many wine clubs give you better prices when you commit to a higher volume. This could be when you buy 12-bottle shipments (which also reduces your shipping cost per bottle significantly) or if you buy on a pre-paid basis for six months or longer (sometimes we call that a "gift" for yourself).
What makes a great red wine club?
We've reviewed dozens of red wine clubs. Whether they feature only red wine like Pinot Noir or Cabernet Sauvignon, just French or California reds, or only red blends, there are a gazillion red wine clubs to choose from and they're available at a host of different prices. It's easy to get overwhelmed, but the great news is, we've got your back.
When wine starts to get a bit more expensive, we think buying through a wine club is superior to buying in a store — particularly if you know what you like or open to many grapes and regions — because of the satisfaction guarantee offered by so many clubs. The best wine clubs will replace anything you don't like, including the expensive stuff. You'll also typically get access to wines you won't find in a store because of smaller productions and winery-direct relationships that bypass the conglomerate distributors.
Our list of best red wine clubs focuses on truly the best red wine available through online wine clubs. We didn't use price as a limiting factor because we think the best red wines show up in many different price ranges and we wanted to highlight wine clubs that consistently ship out terrific red wine.
What makes a great wine club gift?
It's tempting to first ask what makes a great wine club, but believe it or not, what makes a great wine club for yourself differs quite a bit from what makes a great wine club gift. Primarily we think of it this way:
Most important: Giftworthiness. Are you sending it to arrive on a particular date? Do you want to mail or give a custom printed note? Do you want special gift packaging (usually free)? We highlight special gifting features of each wine club in the text below.
Important: Wine Education. A significant part of the presentation and experience in a gift, it's less important in a regular wine club where the information can be presented digitally or in a less "shiny" format.
Less Important: Wine Quality & Satisfaction Guarantee. While we don't you want sending swill to your beloveds, we also know of no one who complains about free wine, even if it's not that great. We only put wine clubs on this list that have consistently good quality wine but we don't put much emphasis on the Satisfaction Guarantee in a gift (like we do on every other kind of list we assemble).
The most commonly given wine clubs are two bottles delivered monthly for three or six months. Typically these are mixed red and white wine shipments, but if you know your recipient prefers one over the other, most wine clubs offer a red-only and a white-only option. As such, these are primarily the kinds of monthly wine clubs you'll find on our best wine club gifts list. There are, of course, exceptions.
A few important notes:
1) Not all wine clubs can send wine to all 50 states, so it's important to check if they can ship where your recipient lives. We provide tools to help with that, but the wine clubs sometimes have different rules at checkout.
2) Wine club gifts tend to focus on "universal" preferences. If your recipient loves a particular grape or region, look for those wine clubs first.
3) Three-month wine gifts typically run around $150 once shipping is factored in. There are usually discounts available around major gifting holidays in December, February, May, and June (we've got them all posted alongside their wine clubs and on the reviews). If $135 is too much for your budget, consider buying only one month or send a lovely one-time wine gift that offers exactly what your favorite wine lover wants.
Get Your Wine Club Questions Answered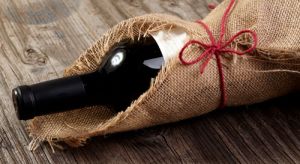 Step 1: Select a state
Step 2: Consider gift presentation
Step 3: Consider wine selection
Step 4: Consider your gift budget
Bonus: Wine club gift FAQ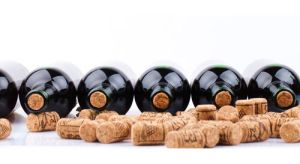 In this article:
Why join a wine club?
What kind of wine clubs are there?
Wine clubs vs wine stores
Related: Are wine clubs worth it?
How to Pick a Wine Subscription for Yourself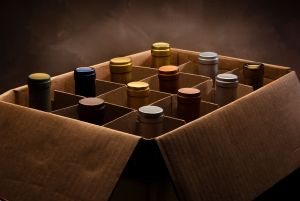 Select a state
Four types of wine lovers
Personalized vs curated
The wine in subscriptions
How much wine to buy
Wine subscription FAQ