Wine Clubs (and Online Stores) for Connoisseurs
Wine Journey: Beginner · Enthusiast · Connoisseur
Those of us who really love wine go out of our way to find unusual and high-end selections, because the joy and satisfaction of an excellent bottle of wine is (often) worth its price. Using an alchemy of critical ratings and our own tasting experience, I find myself seeking out the best wines produced today.
There are two basic groups of people buying expensive wine, and I differentiate between them based on whether they want to have the wine selected for them or they want to research their wine themselves. Luxury wine clubs are perfect for the former and there are some great online buying opportunities for the latter.
FYI: I find great wine deals so you don't have to. To keep me on the hunt, I earn a commission when you buy wine based on my recommendations.
Luxury Wine Clubs for Connoisseurs
Typically the hardest part about buying the best wines produced is access. If you don't have an industry connection, the best stuff is usually out of reach. This is because it's typically produced in limited quantities and those in the know get the first crack at the inventory.
Did you know that some industry insiders run wine clubs? That means that there are always wines available to their wine club members which might not be available to anyone else. Here are a few wine clubs for connoisseurs I recommend.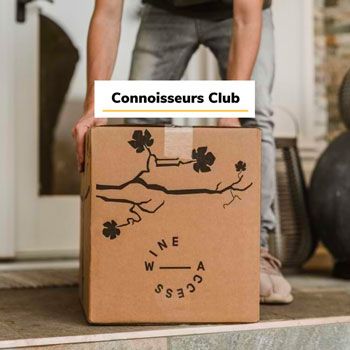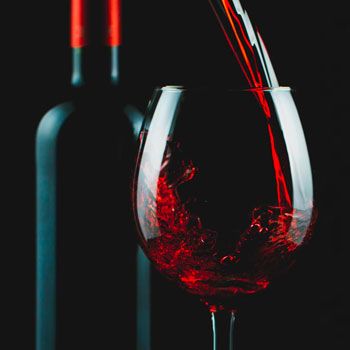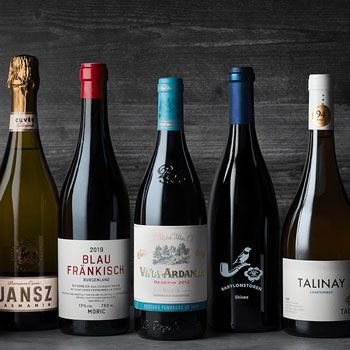 Start at Wine Access
Wine Access subscriptions are unrivaled in their access to great wine and surprisingly affordable prices (and beloved by NYTime's WireCutter staff). But that's not why you're on this page, you're here because you want their ultra-premium and hard-to-find wines via subscription.
Connoisseur's Club: $150 per shipment
This wine club focuses on small-production wines of distinct character and impeccable pedigree worthy of the name Connoisseur. These wines are great for special-occasions and discovery of the world's best wine regions.
Unlike other high-end wine clubs ($60+ a bottle), this subscription isn't California-specific and therefore you can expect to discover the world's best red wines. The most recent shipment I received contained a Margaux (Bordeaux) and Merlot (Sonoma) from a 100-point winemaker. These wines have a retail value of $210 ($65 + $145), offered at a substantial discount of $150 for the shipment.
Save $50, $25 on each of your first two shipments when you join. Get this deal.
Collector's Club: $250-400 per shipment
The Wine Access Collector's Club offers "Truly prestigious wines from the world's blue-chip wine estates—direct from each coveted cellar to your door."
Shrouded in mystery, Wine Access will provide precious little information about what they're offering in this ultra luxe club — not even how many bottles are in each shipment.
Decanter Magazine's Rare Luxuries Club: $475-525 per shipment
Wine Access collaborates on the wine clubs for a number of other organizations (Michelin, Wine Folly, and Sunset Magazine), but their Decanter Magazine Wine Club is not to be overlooked.
Unlike some of the other super-luxe wine subscriptions at Wine Access, this one hasn't quite got its feet yet, but I'd be willing to bet on them figuring it out soon. Here are my thoughts on the inaugural Rare Luxuries Club for which I did not receive a shipment.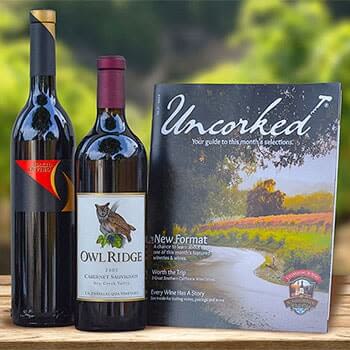 Aged Cabernet Series by The California Wine Club: $278 per shipment
The most popular club at The California Wine Club is their most affordable one, but they offer an excellent line-up of more premium subscriptions, too. The superlative among them is their Aged Cab series.
Each shipment contains two bottles of pre-aged Napa Valley Cabernet Sauvignon for $278 per box, plus $14 shipping to most states. As the name implies, these are not new releases, these are perfectly cellared (8-12 years) at the winery. These library selections are ready to drink when they arrive, or you can continue hold them to your preference.
Save 50% on your first shipment with promo code WCRHALF or, if you're giving a gift, check my Aged Cab review for current deals.
Read my Aged Cabernet review or Join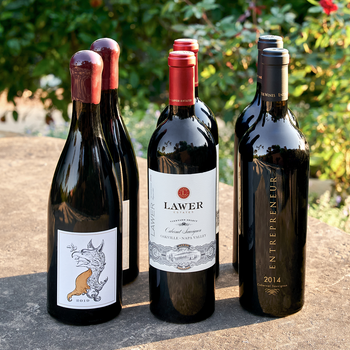 Diamond Club by Gold Medal Wine Club: $185-215 per shipment
Like The California Wine Club, Gold Medal Wine Club has amazing connections with California's best small wineries. And like, The California Wine Club, their most popular club is their most affordable, but they also offer an interesting assortment of premium clubs.
When only the finest California wine will do (not cult wines), the Diamond Club at Gold Medal is where to start. Each shipment includes two bottles from premium regions like Napa Valley and Sonoma, delivered quarterly. You can drink most of their selections right away, or age them to your preference.
This is an exclusive wine club! Limited to 500 members.
Read my Diamond Club review or Join
French & Italian Wine Collectors' Clubs by Roscioli: 1.000-2.000€
Roscioli, a local legend in Roma, is doing something rather special with their wine club — they're focusing on exceptional wine that doesn't find it's way to the US very often, collaborating with winemakers for unique offerings, and they've even produced their own wine made in the ancient Roman way — in an underground amphora.
These two wine clubs offer exceptional access to rare Italian wines (mostly Italian in the Collectors' Club) and French (about a 50-50 split in the Legends Club). Both ship to the US twice per year (April and late October) and are paid in four quarterly installments. Shipping is included in the stated cost.
Collectors' Club: 500€ per payment (1.000 € per six bottles, 166,67€ per bottle). Each shipment contains twelve different bottles of age-worthy Italian & French gems, 1.000€ (paid in 500€ installments).

Legends Club: 1.000€ per payment (2.000€ per six bottles, 333,33€ per bottle). Each shipment contains twelve different bottles of pre-aged Italian & French rarities, 2.000€ (paid in 1.000€ installments).

Quick Note: Because conversion rates change frequently (though not typically dramatically) I can't provide a precise USD price for this wine club.
Read my review of their Italian wine club or Join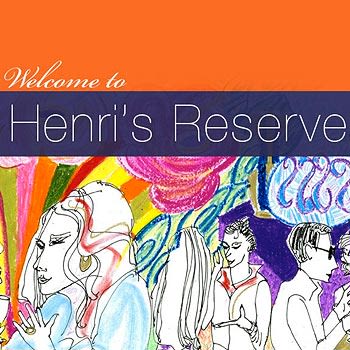 Champagne Club from Henri's Reserve: $150 per shipment
Two bottles per shipment and shipping is included. Two hard-to-find Champagnes in each box. Ships monthly, every other month, or quarterly. Henri's focuses on what some in the industry call "Grower" Champagnes or Family Estate Champagnes. The big Champagne houses have may wineries they buy fruit from to make their well-known (and high volume) bubbles. Family Estate Champagnes rely on their own vineyards for fruit and only produce what the land allows.
Read my Champagne Club review or Join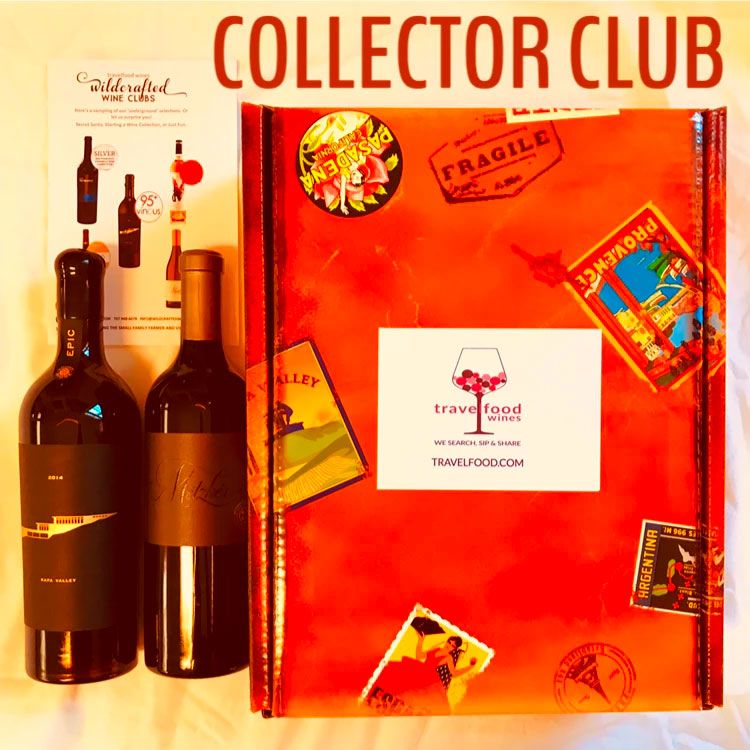 Wildcrafted Wines: $195 per shipment
Two to three bottles, two to three times per year. Leverages insider relationships in Napa and Sonoma, working with a select handful of pedigreed winemakers like Celia Welch, Rebekah Wineburg, and Nori Nakamura. Wildcrafted curates an enlightened selection of California gems.
Read my Wildcrafted Wines Club review or Join
Where Connoisseurs Shop for Wine Online
Maybe you're not excited about a wine subscription where all of the wines are chosen for you. There is still a world of wine for you that goes beyond your local wine shop. Here are some places I recommend finding the best wines online.
Wineries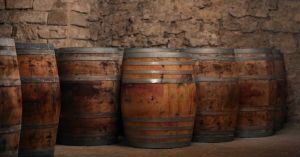 Did you know that in most states you can buy wine from your favorite wineries online and have it shipped right to you? Some important notes about buying wine directly from wineries:
They often reserve their most interesting wines for wine club members. With a winery wine club, you're essentially committing to receive shipments (usually) from two to four times a year. Because you're a loyal customer, they let you have access to special or limited bottlings, library wines (older vintages they've held back for future sales), and sometimes futures (pre-sales on wines before they're released).
The most sought-after wineries often don't have wine clubs, they have allocation lists. You'll need to get on their list and watch your email. When new allocations are available you can buy those wines, sometimes at a discounted price. Many winery lists are over-allocated and have waitlists (some are years long)... this is where the industry insiders discussed above come in as they're often the people on the lists buying inventory for their wine subscriptions.
Wine Stores
It's the digital era and you don't have to shop at local stores anymore. If you happen to live outside a major metropolis like NYC or LA, this means you have access to wines that are only available winery-direct and in major markets. This is especially important if you're shopping for the limited-access creme-de-la-creme. Here's where I recommend shopping for the world's most valuable selections of wine.
Wine Access: WineAccess is an online wine store where the inventory is curated by a team of sommeliers and wine industry professionals. You can get a sense of how they think of wine by how they organize the site. Categories listed include: Rare Allocations, The Icons, and Michelin Star Favorites.
Millesima Fine Wine: Millesima is a specialty wine seller headquartered in Bordeaux with a retail outlet in New York which handles its US operations. No matter what collectible Chateau or vintage you're looking for, odds are good they have it. And the best part is, you can buy with confidence. Their collection in France (often listed as Pre-Arrival) on their website, was all purchased directly from the Chateaux at the time of release and has been perfectly stored in the Millesima facility in Bordeaux. Back vintages and Futures are the highlight of working with a retailer like Millesima, but their inventory is shockingly broad and you'll find all kinds of treasures and gems on their site. Be warned! You may fall down the fine wine rabbit hole browsing their site like I do!
Vinfolio: Bordeaux inventory includes top vintages, First Growth, and 100-point wines; Burgundy inventory includes best vintages and Grand Cru selections; California inventory includes 100-point wines and cult classics. If it's from a premier wine region or a legendary winery, Vinfolio probably has it for sale.
Zachys: Carries a great selection of ultra high-end Bordeaux, Burgundy, Barolo, Champagne etc. but especially in magnum and other large-format bottlings which are perfect for collecting and long-term aging. They also have a nice half-bottle selection which is perfect for trying new high-end wines without committing to the cost of a full bottle.
The Bounty Hunter: A curated selection of wines across a variety of price-points, with ~200 bottles over $60 from around the world, including large-format and Napa cult winery selections.
K&L Wines: A mind-bogglingly huge inventory of over 10,000 different wines (more than half of which are over $60 a bottle), K&L almost certainly has what you're looking for from Champagne to Bordeaux, from Piedmont to Napa.
Wine.com: Its reputation is that of the Amazon of wine, and like Amazon they have products at every price point. At last check, they carry 95 different 100-point Bordeaux and 56 96+ Burgundies. They don't stock much aged wine but they do offer more than 340 magnums and large-format bottles plus more than 220 half-bottles.
Wine Library: Gary Vaynerchuk put his dad's wine shop on the map before he became a big-time entrepreneur. They're best known for affordable daily drinkers, but if you tuck into their "Fine & Rare" section you'll find more than 200 options from Italian stunners like Sassicaia to Champagne superstars like Pol Roger Winston Churchill.
Wired For Wine: An under-the-radar site that offers a huge variety of wine at a discount. I always see top-tier Champagne, Burgundy, and Bordeaux selections here. 2016 Château d'Yquem for $200, 2010 Château La Mission Haut-Brion for $650 (half price!), and many large-format gems, too. Get on their daily email list for the best deals when they are first announced.
Wine Auctions (and other Secondary Market sites)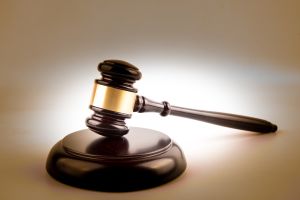 There is a large secondary-market for wine. People on the aforementioned allocation lists like to hold wine for a few years and sell it for a profit. Also, sometimes big wine collectors want to liquidate their holdings or reduce the size of their collection and will send those bottles to auction houses. Some well-known wine auction sites include:
Wine stores that also offer auctions: Vinfolio, Zachys, K&L Wine Merchants
Like all auctions, caveat emptor. Provenance and cellaring authentication may or may not be available but all sales are final and come with a Buyer's Premium (the auction house's fee for holding the auction, processing your payment, and delivering the goods). CellarBid apparently does NOT charge a Buyer's Premium.