How to give a wine club gift
Wine clubs, also known as wine of the month clubs and wine subscriptions, are an ideal gift for wine lovers. Whether delivered monthly, every other month, or quarterly, wine club gifts help your wine lover discover new favorites and are a frequent reminder of how much you care.
If you happen to feel intimidated about giving wine as a gift because you don't know much about wine, we help you sort through the options to choose a great wine subscription gift, step-by-step in this guide.
Buying for yourself? Try our How to Join a Wine Club guide instead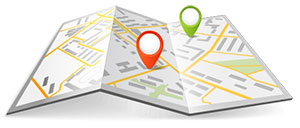 How to Find a Wine Club Gift
Step 1: Select a State
Step 2: Consider Gift Presentation
Step 3: Consider Wine Selection
Step 4: Consider Your Gift Budget

Bonus: Automagic Gift Finder
Bonus: Wine Club Gift FAQ