How to give a wine club gift
Wine clubs, also known as wine of the month clubs and wine subscriptions, are an ideal gift for wine lovers. Whether delivered monthly, every other month, or quarterly, wine club gifts help your wine lover discover new favorites and are a frequent reminder of how much you care.
If you happen to feel intimidated about giving wine as a gift because you don't know much about wine, we help you sort through the options to choose a great wine subscription gift, step-by-step in this guide.
Buying for yourself? Try our How to Pick a Wine Subscription guide instead
Step 1: Select the state your wine lover lives in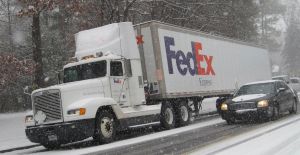 Why you should you select a state. There are only 36 states which freely allow alcohol to be shipped directly to consumers. Most of the others have a series of rules governing who can and cannot ship directly to consumers, and some forbid it entirely. By selecting a state now, you will make it easier to know which wine clubs you might want to give as you read our lists and reviews.
We make this super easy as we have catalogued most of the available wine clubs and organized them by the states they ship to. You can browse wine clubs by state or, since you're here, please pick the gift recipient's state from this menu.
Start Shopping for a Wine Club
Select a Shipping State
Step 2: Discover different ways to present a wine gift
Some wine clubs offer basic gift presentation options while others are heavily focused on the gifts side of their business and offer terrific choices.
How Gifts are Presented Before the Wine Arrives. Options vary from physical gift announcements (additional fee) to customized messages you can download and print or email to the recipient (free).
How Gifts are Presented When the Wine Arrives. Some clubs offer organza- or paper-wrapped bottles, some include personalized messages in the box, and some include bonus gifts for your wine lover.
Present a Gift Before the Wine Arrives
This option involves the wine club sending out a high-end gift notice before the wine ships.
You can have them sent to yourself so you can present them in person or you can have them sent directly to your recipient. Our two favorites for these pre-wine announcements are The California Wine Club and Winc.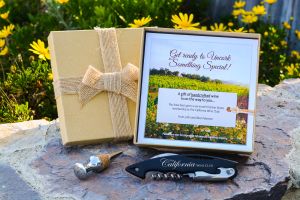 The California Wine Club now offers the industry's best pre-wine presentation package. For $18 extra (just one time, not recurring) you can send a gift box for your wine lover to open in advance of the first wine shipment's arrival. It contains a personalized message detailing what is on its way, a wine stopper, and a nice corkscrew.

TIP
Choose the "download and print" option so you can create the notice whenever you want and then email it yourself on the big day.
Many wine clubs offer personalized gift notices that you can customize, then print and personally deliver or email to your gift recipient. This feature is available from most wine clubs.
If you're leaning toward the email option, it's worth noting that several wine clubs immediately email the recipient when you make the purchase (meaning you have to buy the gift the day you're giving it).
Shop wine clubs with: immediate email notification, plan-ahead email notification, downloadable gift notes.
Many wine clubs offer additional touches to make the first shipment of wine more special. Typical offerings include a customized gift notice on nicer paper than what comes out of your printer, special gift wrap (paper or organza gift bags), and bonus gifts (wine-related trinkets) — some even offer bonus wine!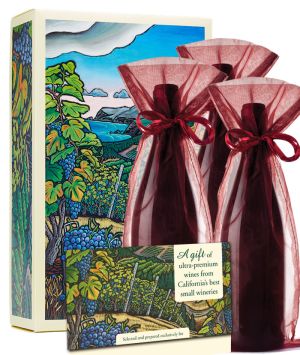 The Gold Medal Wine Club offers the industry's best gift packaging on delivery day. Our readers get an exclusive deal for free gift artist-designed gift box, a matching personalized gift note, and a bonus bottle of award-winning red wine for any Gold Series gift of 3-months or longer.
Exclusive Deal For Gifts Give a wine club gift of 3 months or longer and get a bonus bottle of wine, a free artist-designed gift box, free gift bags, and a free printed gift notice. Click for This Deal.
Step 3: Figure out which wine should be in the gift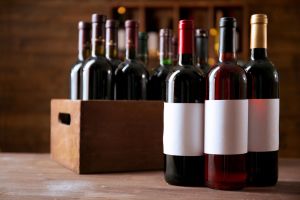 This is probably the hardest part of the whole process since you may not know much about wine or what your wine lover specifically likes. You probably fall into one of a few categories regarding your own wine knowledge and the preferences of your wine gift recipient.
You know exactly what they like. They never stop talking about that latest Pinot Noir, their Bordeaux wine store find, or their beloved Napa Cab. Your favorite wine lover has a type and you should buy for it!
You have a pretty good idea of what they like. Either your wine lover has a vaguely defined set of wine preferences or you have a vague notion of what those preferences are. We suggest a more general choice based on...
You don't have a clue what they like. Have no fear, we have ideas for you, too! The best advice we can give you is to think about what you know about your wine lover...
Step 4: Shop according to your gift budget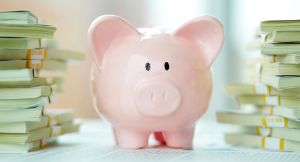 There are many different ways to configure a wine club gift to work for your budget. Things to consider are how many shipments you want delivered, the quality of the wine you expect to send, and of course, your total gift budget.
A rule of thumb is that a 3-month wine subscription should cost $140-180 for good quality wine. You'll find the best of these on our Best Affordable Wine Club Gifts list.
Shop by your budget
Shop by how many shipments to send
Automagic Wine Club Gift Finder
Select any of the following options to find your perfect wine club gift
Wine Club Gift FAQ
How does a wine club work?
A wine club is a subscription box service for wine which delivers wine at regular intervals, typically monthly or quarterly. Each month a new selection of wines is delivered to your door. With hundreds of wine clubs available, you can customize the type of wine, wine region, delivery frequency, number of bottles in each shipment, and the wine quality (to name a few options). The best part about a good wine club is the satisfaction guarantee — a promise to replace or refund wine you don't like.
Is there a difference between a wine subscription and a wine club gift?
On the surface, no. Gifts should include gift messaging, and hopefully gift wrap. But those aren't the only differences between joining a wine club or giving one as a gift. Most wine subscriptions are billed on an ongoing basis — they charge your card and then ship you wine. Wine club gifts are typically given as a fixed number of months or shipments so you don't forget to cancel and end up spending more on a gift than intended. When paying for a wine subscription gift, there are a couple of options — either pre-pay for the number of shipments you want to send, or buy a gift card. The gift card option typically is used by the more modern subscription services (Winc, Firstleaf, etc.) who want to personalize the experience rather than sending curated wines each month.
When will my wine gift be delivered?
It depends. When a wine gift will arrive is a highly variable subject. Some wine clubs send the first shipment immediately after ordering, some send it within 3-7 days of the order being placed, and some ship once a month. Additionally, where the warehouse is located that the package will originate from, how far the wine has to travel to reach your recipient, any other logistics/delivery hurdles can drastically affect when the gift will arrive.
We strongly recommend choosing a wine club gift that has a send-ahead gift notification so you have something to give on the big day and to let them know the wine is coming.
If you've waited until the last minute but still want the wine there by the big day, two-day and next-day air delivery options are usually available (at a hefty premium).
What if they don't like the wine in the gift?
Many wine clubs will replace any bottles your recipient didn't like and modify their subscription accordingly. They call this a Satisfaction Guarantee. Our favorite (and highest-rated) wine clubs offer a Satisfaction Guarantee. Be sure to check the Satisfaction Guarantee rating on our review pages if this is important to you.
Does my wine lover have to be home to receive deliveries?
Yes and no. All alcohol deliveries require an adult signature and this is pretty strictly enforced by the delivery companies like FedEx, UPS, and the local delivery firms used by wine clubs. If this is an issue for your gift recipient, there are a two workarounds we recommend:
Have the deliveries sent to their workplace. This isn't an option for everyone, but if your recipient can receive packages at work, this is ideal. There is always an adult around to sign for a package and the wine will be kept in a temperature-controlled environment until they can bring it home.
Have the recipient sign up for UPS MyChoice and FedEx Delivery Manager. These are free services offered by each of the companies and they are SUPER useful for wine club deliveries. In most cases the recipient can reroute a delivery to another address (for a small fee) or to a business who contracts with the delivery company (this option is free) — I get my FedEx packages at the Walgreens around the corner from my home when I won't be around on a delivery day. These services can also be used to manage vacation holds (a big part of why they're super useful).
Do I pay up front or for each shipment?
Yes, when giving a wine club gift you typically pay up front for all of the shipments you're sending as a gift (we call this pre-paid). Some wine clubs allow you to pay each month. If this is important for your monthly budget, we recommend choosing one of the 4 wine club options at the International Wine of the Month Club which lets you "pay as you go" for wine club gifts.
Can I send wine to Canada?
At this time we don't know of any U.S.-based wine clubs that offer delivery in Canada. There are a few wine clubs in Canada that you can purchase from the U.S. for Canadian delivery.
Are there any "bottle a month" wine clubs I can give?
None that we recommend. We do not recommend single-bottle wine clubs because the economics of them aren't good. In most cases, you might like to send a $20 bottle of wine once a month. The shipping cost for that bottle is likely around $20 also. This makes single-bottle wine clubs very expensive for what you get and so most companies don't offer them. Send a one-time wine gift that fits your budget instead.