Gold Series Wine Club Review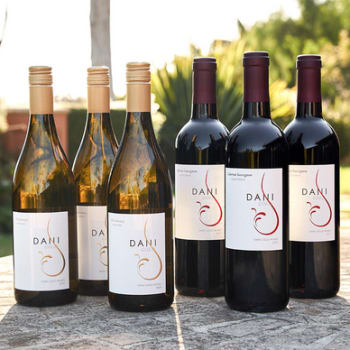 Wine Club Overview & Details
Wine Club Rating:
This wine club is...
Summary
California is home to some of the world's best wine regions and wineries, many of which are boutique wineries. A boutique winery is typically a small-family operation with limited distribution beyond their tasting room. This wine of the month club is a great way to get introduced to what California wine has to offer at reasonable prices and it makes an excellent gift.
What I Like
Consistency. I've been receiving their shipments for years and I've never had a wine I didn't like. You can't really ask for more than that from a wine club.
Improvements
As a general rule, I think Gold Medal Wine Club has little they can do to improve. Whether you're buying for yourself or as a gift, they've really done a lot to create a wine club worth joining.
Benefits
Flexible options for ordering

Small California wineries

Wines rarely available outside the winery

Buy more, save more
Drawbacks
Gold Series Wine Club delivers to
AL AK AZ AR CA CO CT DE DC FL GA HI ID IL IN IA KS LA ME MD MA MN MO MT NE NV NH NJ NM NY NC ND OH OK OR PA RI SC SD TN TX VT VA WA WV WI WY
Don't see your state? Gold Medal Wine Club does not ship there. Browse wine clubs by state.
Join Gold Series Wine Club
FYI: I find great wine deals so you don't have to. To keep me on the hunt, I earn a commission when you buy wine based on my recommendations.
Gold Series Wine Club Review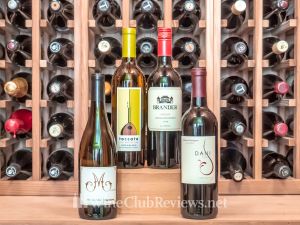 What is the Gold Club from Gold Medal?
Founded in 1992, Gold Medal Wine Club is a California company which sells artisanal winery wines. Their Gold Club is the most affordable among several wine subscriptions they offer. These wines are generally hard to find (i.e. they're not sold in most wine stores) and come from boutique wineries. This wine club is available as an ongoing subscription or as a prepaid gift membership (you choose the length of the gift).
Ways to Customize Your Gold Club Subscription
Gold Medal Wine Club offers many options for customizing your shipments:
Choose wine color: red wine only, white wine only, or a mix of both
Choose number of bottles: two, three, four, six, or twelve bottle shipments
Choose delivery frequency: monthly, every other month, or quarterly deliveries
Add on a bonus bottle in each shipment (called Gold PLUS!)
Prepay for extra savings
How much does the Gold Club cost?
The base price to join Gold Club is $47.90 for two bottles. Shipping is extra and varies by your location. Customers have several choices when signing up or giving a gift, all of which affect the price of the shipment. The more bottles per shipment — up to 12 — and the more shipments you order — up to 12 — the less you'll pay per bottle.
Shipping is discounted for larger shipments, but not for longer memberships.
Pro tip: the Gold Club is on the affordable side, but if you like a good deal and you're buying for yourself, try prepaying for your membership.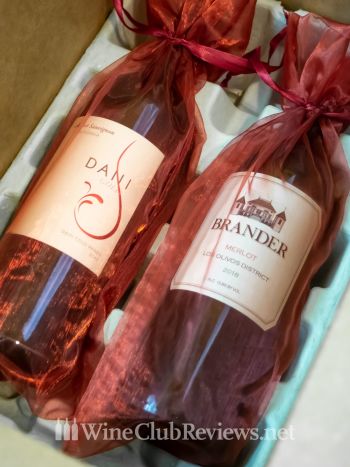 How does the Gold Club compare to similar wine subscriptions?
All of the subscription options at Gold Medal Wine Club are curated. This means they are not customized to your palate (a personalized subscription) but instead all of their members receive the same wines each month.
While Gold Club is not actually a personalized subscription (where each wine is chosen for just for you) it offers many ways to customize it to suit your needs: you can choose red wine, white wine, or a mix of both; you can choose two, three, four, six, or twelve bottle shipments; you can choose your delivery frequency, and you can join as ongoing member (no minimum commitment, cancel any time) or prepay for as many months as you wish.
The Gold Club is very similar in both types of wine and price to the Premier Series by The California Wine Club. The main difference between these two clubs is that The California Wine Club offers a better Satisfaction Guarantee (they'll replace wine you don't like) than Gold Medal (they'll only replace "bad bottles" — those with flaws like cork taint and those damaged in transit). The California Wine Club tends to offer more frequent deals on gift subscriptions than Gold Medal does, so it's worth checking them out.
Another similar wine club in terms of customization and price is the Premier Series from International Wine of the Month Club which includes wines from around the world (including California), instead of only shipping California wine. Unlike the Gold Club, the per bottle price doesn't drop with more shipments purchased.
Gold Club Membership Benefits
My Gold Club
Benefits Ratings
| | |
| --- | --- |
| Satisfaction Guarantee | |
| Customer Service | |
| Wine Education | |
| Convenience | |
Any time you become a subscriber to a company's services, there should be a benefit to you for loyalty. Sometimes that benefit is discounted members-only pricing and sometimes that benefit is extra perks. Here are the membership benefits for joining (or giving) a Gold Club Gift.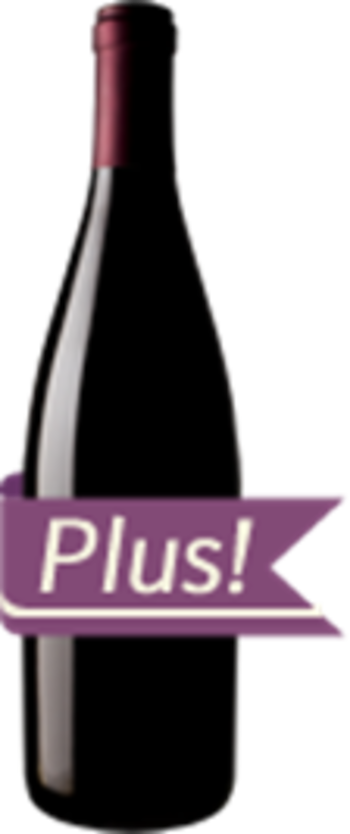 Gold PLUS! Add-on. This is a unique program offered by Gold Medal Wine and it is available for a few of their club memberships. Some great wines just aren't available in large enough quantities for all of their members to get them, so they offer a PLUS! bottle for customers who want access to extra special wines.
Recently they featured Thacher Winery's 2017 "Constant Variable" Red Blend from California's Central Coast. This is one of my favorite wines at one of my favorite wineries, and its inclusion in this program makes me confident that you'll get great value if you upgrade.
For Gold Club, the PLUS! bottles are an additional $22-25 per shipment and around $3 more for shipping. Explore all of the PLUS! program details.
Wine Education. Every club shipment from Gold Medal Wine Club includes a full-color newsletter chock full of information about the wines included, the wineries they're from, the winemakers who produced them, and tasting notes. It also includes regional information and recipes to pair with the wines.
If you're just getting started with wine, their Wine Wizard feature in the newsletter will help you learn about important elements in winemaking like: what reducing the grape crop does to the resulting wines, whether decanting wine is necessary, why we filter wines, and more.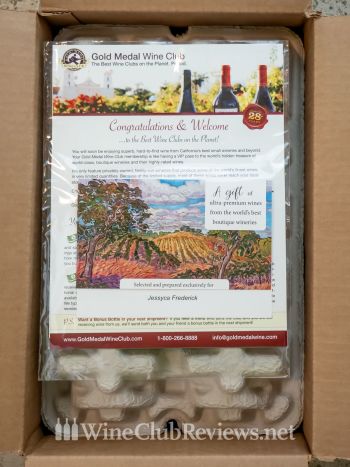 Membership Rewards Program. Something that is unique to Gold Medal Wine Club is their member rewards program. For every dollar you spend at Gold Medal Wine Club -- toward additional wines you purchase above and beyond your regular subscription shipments -- you'll enjoy "instant rewards" at checkout. For two-bottle members, you'll save $10 on six bottles, with more discounts for larger purchases. Four-bottle members receive $15 off, with more discounts for larger purchases. These discounts only apply to regularly-priced wine. See details below.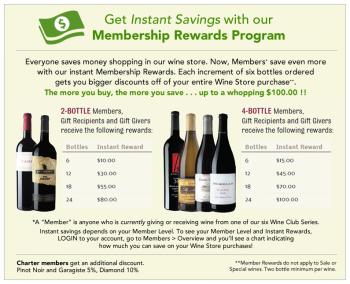 Satisfaction Guarantee. I evaluate Satisfaction Guarantees based on how much they favor the customer. Only one club gets a perfect score — it's Nakedwines.com because they offer a 100% money back guarantee, not just a satisfaction guarantee. Despite Gold Medal saying "Satisfaction Guaranteed" all over their website, their actual satisfaction guarantee is fairly limited — they're only willing to replace damaged or corked bottles.
Most wine retailers don't accept returns for wine you don't like, but similar wine clubs will replace any bottle you don't like at no additional cost, because they always want you to be a happy customer.
Gold Club Wine Review
My Gold Club
Wine Ratings
| | |
| --- | --- |
| Quality of Wine | |
| Price of Wine | |
| Wine Curation | |
I've received several shipments of wine for review from the Gold Club at Gold Medal Wine since 2009 when I first began reviewing wine clubs.
The wine selections are remarkably consistent, and while their prices have inched up over the years as the industry's prices have soared, they've managed to maintain that consistent quality that keeps their members coming back for more.
Gold Medal specializes in small production wines, usually less than 2,000 cases, often less than 1,000. Small production wines typically offer the most character as the grapes are farmed for optimal taste, not optimal yield. Gold Medal prefers to work with smaller wineries in general, often those with only a few vintages under their belt. This ensures you're always discovering new wines from new producers.
Here is a selection of wines I've received from the Gold Club over the years.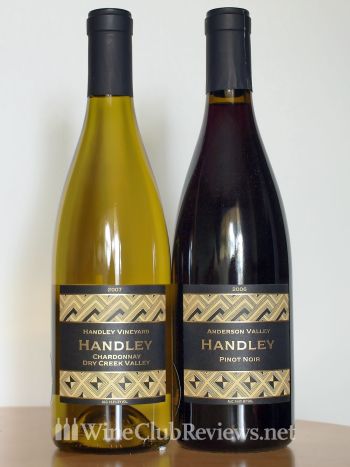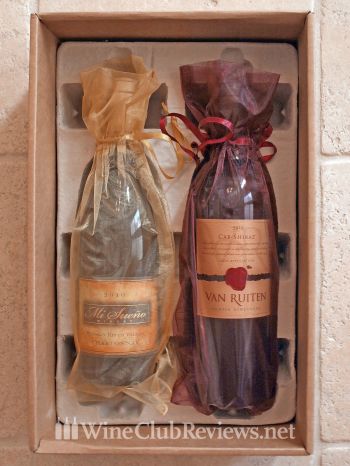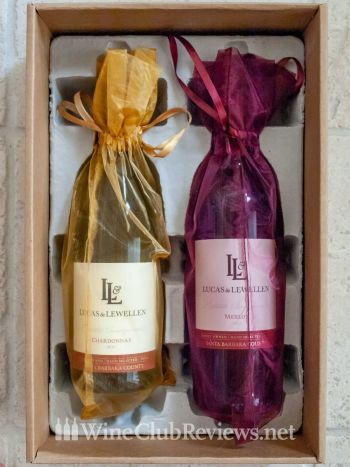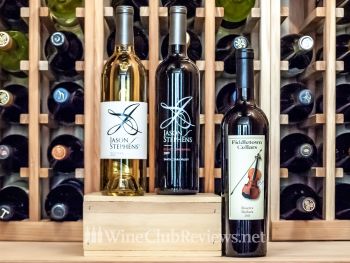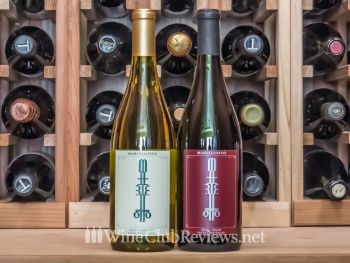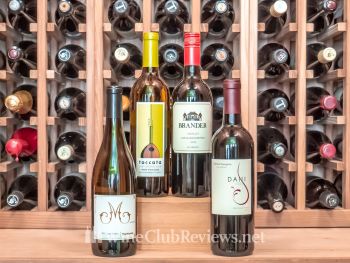 Here are the wines I received most recently, in September 2022.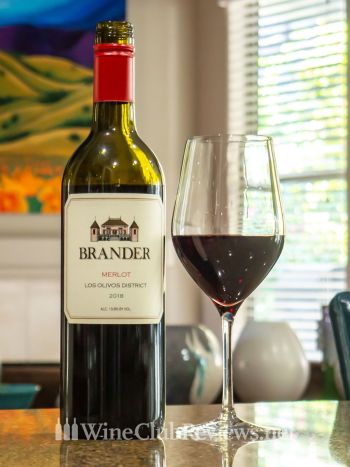 Wine: 2018 Brander Merlot, Los Olivos District
Blend: 100% Merlot
Region: Santa Ynez Valley, Central Coast, California
Cases produced: 676


I really enjoyed this Merlot which we paired with my spicy Turkey Chili. Flavors of dark red fruit, soft tannins, and a medium body made it quite enjoyable.

When I first started visiting wine country, this was one of the wineries I visited. I found the wines to be relatively affordable then, and they're surprisingly affordable now. Plus, I'm a sucker for Merlot — the California wine industry's most underappreciated red wine grape!

My full review of: Brander Merlot, Los Olivos District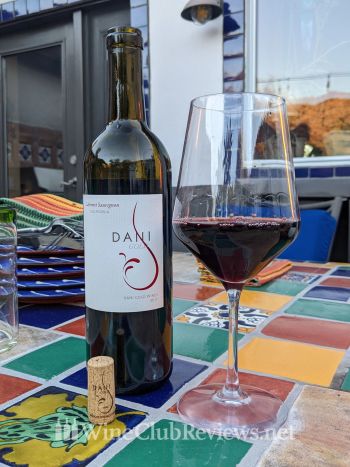 Wine: 2017 Cabernet Sauvignon
Blend: 93% Cabernet Sauvignon, 5% Syrah, 2% Petit Verdot
Region: California
Cases produced: 1,200


Easy-drinking, well-made California Cabernet Sauvignon featuring cherry, cassis, and soft tannins. Quite enjoyable.

If I had read the winemaker's pedigree I wouldn't have been so surprised by how much I really liked this Cab. We shared it with friends and paired it with good old-fashioned spaghetti and meatballs.

My full review of: Cabernet Sauvignon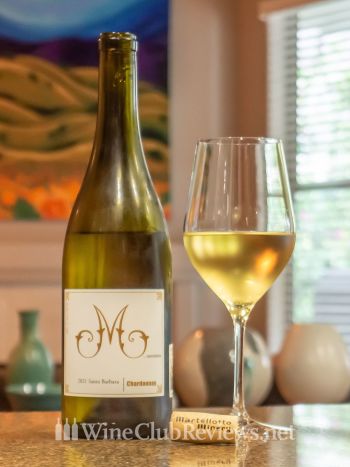 Wine: 2021 "M" Chardonnay
Blend: 100% Chardonnay
Region: Santa Maria Valley, Central Coast, California
Cases produced: 600


Barrel fermented for eight months, this Chardonnay was not super oaky. Signature apple and pear flavors harmonized with a touch of creaminess.

Santa Maria Valley is home to impeccably grown Chardonnay and Pinot Noir grapes (just like Burgundy). Produced in a variety of styles, the wines tend to all exhibit a precision, common for cooler climates, that is favored among winemakers who source fruit from this area.

My full review of: "M" Chardonnay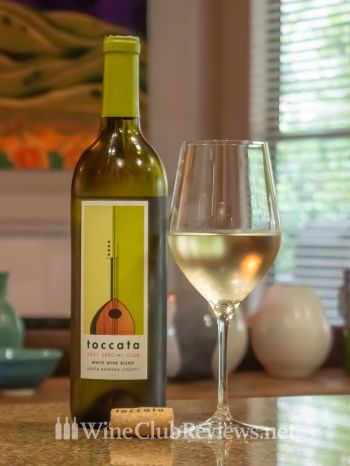 Wine: 2021 "Special Club" White Wine Blend
Blend: 55% Sauvignon Blanc, 20% Riesling, 15% Pinot Grigio, and 10% Chenin Blanc
Region: Santa Barbara County, Central Coast, California
Cases produced: 225


The drier, lemony flavors of the Sauvignon Blanc sort of pushed and pulled on the fruitier, more aromatic Riesling and Chenin Blanc. Lacked expected brightness.

I really wanted to love this wine. I enjoy white blends, I enjoy each of the grapes in this blend, but the magic just didn't happen for me.

My full review of: "Special Club" White Wine Blend
Is Gold Club a Good Gift?
Yes! All of the Gold Medal Wine Club subscriptions are among my most highly recommended gifts. In addition to an array of features and add-ons that make giving wine special for the recipient, and easy for you, Gold Medal also offers my readers a great deal with bonus gift pomp and circumstance and even a bonus bottle.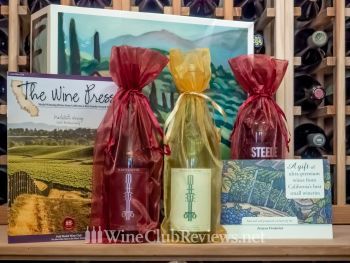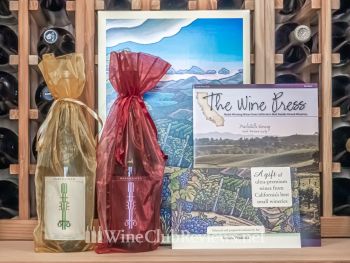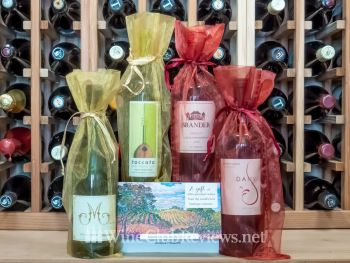 For gifts of at least three months, your gift recipient will get a bonus bottle in their first shipment, which also comes in an artist-designed gift box, with a specially-printed gift note, and gift-wrapped bottles. Those gift features normally cost extra, but are included in the special price starting at $143.70 for a three-month, two-bottle gift.
Gift features for all of their gifts:
Select the first month for a shipment to arrive -- this is great if you're proactive and ordering a wine club gift ahead of time. You also have the option for the gift to start ASAP.
Choose when and how the gift recipient is notified: send an email ahead of time; customize, print, and give a gift note on the big day; send a note via USPS 5-7 days after the date you order; or simply have a gift not included in the first shipment.
Include a free custom printed greeting card in the first box, or for $2.50 extra you can have it delivered.
Please note: in addition to providing the recipient's name and address, you'll also need their phone number (cell phone recommended) and their email address. The email address is so the recipient can receive tracking notices (a necessity with wine delivery which requires the signature of an adult 21 years or older) and the phone number is for the delivery company in case they encounter problems with delivery.