What is Gold Medal Wine Club? Gold Medal is a small company based in Santa Barbara, California. They source small-production wine from well-regarded wineries and sell it via subscriptions and their online store. They also offer curated wine cases and great gifts for wine lovers.
FYI: I find great wine deals so you don't have to. To keep me on the hunt, I earn a commission when you buy wine based on my recommendations.
What makes Gold Medal Wine Club unique?
Gold Medal Wine Club is not the only place to buy wine from California's best small wineries, but it offers two unique wine club memberships (Pinot Noir Club and Garagiste Club) and a couple of great membership benefits (a Member Rewards program and the Plus! Bottle program). They also offer upgraded gift boxes and notes, making it a great choice for gifts gifts for your favorite wine lovers.
The History of Gold Medal Wine Club
I've worked with Gold Medal Wine Club since 2009, but they've been in business since 1992. According to their website, their inaugural shipment included two bottles from Hanna Winery in Sonoma County's Russian River Valley. While Hanna has since been acquired by Terlato Wines International, in those days you'd have been hard-pressed to buy their excellent wines anywhere outside the San Francisco Bay Area. This is the kind of access Gold Medal helped pioneer.
Over the years they expanded from just "two bottles a month" to a variety of memberships which I'll enumerate later. Each new membership opened a new window into California's small wineries — whether it was luxury-level wines, teeny tiny producers making less than 1000 cases a year, or a laser
What kinds of wine does Gold Medal sell?
Gold Medal's wines are premium quality selections from around California. You'll never find grocery store wines in their shipments, or even "wine shop" selections. It's all straight from the wineries who generally produce less than 20,000 cases a year (often much less).
One of the reasons you don't typically find these wines at stores and restaurants outside wine country is that the wineries don't have deals with the major alcohol distribution companies. This is because there isn't enough production or brand awareness for the distributors to be able to sell the inventory they buy from these small wineries to retailers and restaurants farther afield.
Companies like Gold Medal Wine Club are the closest thing to distribution most family wineries ever see, making them a critical part of the small winery ecosystem.
Gold Medal carries a selection of red, white, and rosé wine from California along with a small selection of wines from small producers outside the US. They also feature a Champagne each year, available as part of samplers and gifts. You can browse their online store by wine selection, by grape, or by the wine subscription in which it was featured.
How do they pick their wine?
Aside from the criteria that the wine must be great and come from a small California winery, Gold Medal likes to choose wines that have either been awarded at least 90 points by a wine critic or have won an award at a wine competition. I don't like wine competitions and I don't especially trust many wine critics, but my long history with Gold Medal tells me they're good at avoiding the duds, using information about ratings and medals to help you feel more confident in what they're selling rather than as a selection criteria.
When a wine doesn't have either of these credentials (an award or a high score), Gold Medal calls it a "Special Selection." The truth is most wines are never evaluated by a critic or at a competition, so these wines represent Gold Medal's judgment of what a good wine is — it's what their reputation is built on.
Their selection is diverse, but relatively small at any one time. It is very similar to that of The California Wine Club, and I've seen a lot of overlap over the years among the wineries these two companies choose to work with. Rather than think of it as a negative, I think it confirms that these two companies know how to pick great California wine from regions other than Napa (though they both offer plenty of Napa wines, too).
Discounts below winery retail
The discounts touted in the online store are highly variable. It's great when the wines are genuinely offered below retail, but quickly poking around their wine store for a few minutes uncovered variability in this value proposition. The discounts range from a penny (only on a couple) to 45% on a magnum of pricey Napa Cab. More typically the discounts are 6-15% below winery retail, with some wines marked down further.
What wine subscriptions does Gold Medal offer?
Gold Medal Wine Club offers six unique wine subscriptions (details below): Gold Club (affordable), Garagiste Club (tiny wineries), Platinum Club (premium wines), Diamond Club (luxury wines), Pinot Noir Club, and an International Club with a Gourmet Adventure Package.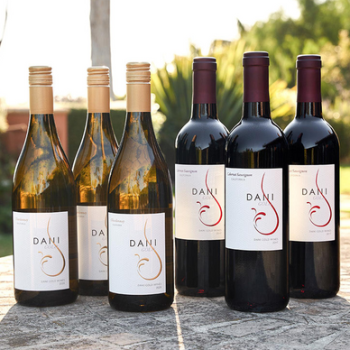 Gold Club — Their most popular wine subscription, Gold Club, ships "value wines" from small California wineries and some medium-sized wineries, too (typically under $30 retail). I generally find the value of what you're paying vs what you're getting is pretty good, but after you factor in additional shipping costs (which are subsidized by Gold Medal), it's not an exceptional deal. What is great is that you can try wines from many of California's small wineries without actually going to wine country.
Read my Gold Club review or shop it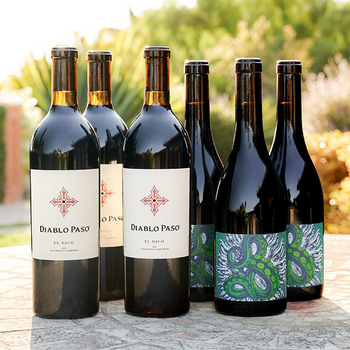 Garagiste Club — A unique wine club, it's among Gold Medal's best offers. Each wine included comes from a winery that produces less than 1000 cases per year. Not 1000 cases per wine, but 1000 across all wines they produce. The term Garagiste has French origins and refers to someone who makes wine as a hobby in their garage. It has come to refer to newer wineries and first-time winemakers, but Gold Medal only works with really good ones. We received shipments from this club for years and were consistently impressed with the quality and taste of these wines — whether we drank them right away or cellared them.
Read my Garagiste Club review or shop it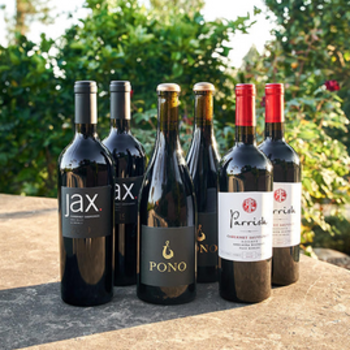 Platinum Club — This is one of their high-end wine subscriptions. These wines are typically rated at least 93 points by a reputable wine critic, or are of similar quality as the ones that usually are. Over the years I've had a hard time recommending this wine club because I like the Signature Series at The California Wine Club better, but also because I like Gold Medal's own Garagiste Club better, too.
Read my Platinum Club review or shop it
Diamond Club — There are not an abundance of wine clubs to join like this one. Mostly because the wines that Gold Medal ships —typically elite Napa Cabs and other well-structured and age-worthy reds — are typically sold out through winery allocations, leaving precious little for retailers and wine clubs like Gold Medal. The ones they manage to procure are top notch and worth every penny.
My biggest problem with this wine club isn't the hefty price tag, it's that the wines all require significant time in the cellar. If you can store them properly and be patient while they mature into their best future selves, this is a great club.
If you don't have the proper storage or the patience and you want high-end Napa red wine you can drink now, I suggest the Aged Cabernet Series at The California Wine Club (all wines are aged at the winery for 7-12 years before you get them). An alternative would be to bypass subscriptions altogether and shop a la carte at Wine Access who always carries a nice selection of pre-aged wines and issues updated tasting notes to go with them.
Read my Diamond Club review or shop it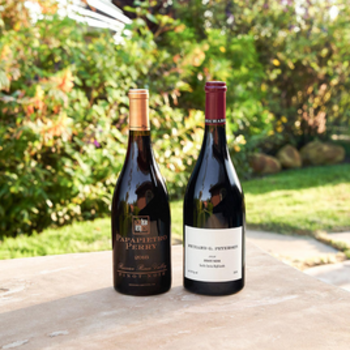 Pinot Noir Club — There are only a couple of Pinot Noir wine clubs out there, which would make this one worth joining if you love Pinot. The Pinot comes mostly from California's myriad Pinot Noir-producing regions, but also includes a little Oregon, which should be involved in any Pinot-focused wine subscription, too. Some of the past wineries included here were: Decroux 2019, Joyce Wine Co 2019, Talley 2018, and Coplan 2018. My mouth waters every time I cruise the Pinot Noir page in Gold Medal's online store.
Read my Pinot Noir Club review or shop it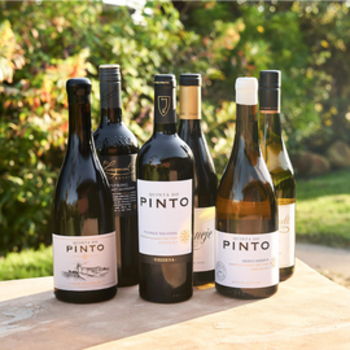 International Club — A bit out of place at a company that focuses on California wine, they know their members may want to drink more than just domestic grapes. The regions they seem to feature more regularly include: South Africa, Argentina, Australia, and Portugal, but I've also seen Spain, Italy, and Baja Mexico. If you add on their awesome Gourmet Adventure Package — a selection of snacks, condiments, and sweets — well, it's a culinary adventure in every quarterly shipment. We've received a number of boxes from this subscription and have been introduced to all kinds of delicacies from far afield places. The whole package of wine and food makes an exceptional gift.
Read my International Club review or shop it
How do Gold Medal Wine Club Gifts work?
Gift memberships of at least 3 months are discounted. The best discounts are always their longer subscriptions.

The programs vary by club, some are only delivered quarterly, but others have options for monthly deliveries or every other month, too. You can choose a start month when the first shipment will arrive, and there are options to add on a gift box, a personalized gift note, and send-ahead gift note via mail or email. All wines arrive in organza wine bags in the first shipment which really adds to the fun of receiving a wine gift from Gold Medal.
Shop wine club gifts at Gold Medal
Gold Medal also offers one-time wine gifts in the form of gift sets and sampler packs (they call these "Combo Cases").
Gold Medal Gift Sets
The sets come in the elegant gift boxes that Gold Medal is known for. Typically they include at least one bottle of wine and some kind of treat, usually handmade chocolate truffles from local Santa Barbara chocolatier, Jessica Foster. There are some other fun wine gifts like a box with spa treats and sparkling wine and a blind tasting game, too. Here are some of my favorites.
Gold Medal Wine Samplers
Whether you're buying for yourself or as a gift, the Gold Medal Wine Club Combo Cases are a fun way to try several wines. The inventory within each themed sampler changes pretty regularly, but the themes themselves are mostly offered in perpetuity. These are almost always six-bottle sets. Here are some of my favorites.
Where can I send Gold Medal Wine Club wines and gifts?
Gold Medal Wine Club ships wine to AL, AK, AZ, AR, CA, CO, CT, DE, DC, FL, GA, HI, ID, IL, IN, IA, KS, LA, ME, MD, MA, MN, MO, MT, NE, NV, NH, NJ, NM, NY, NC, ND, OH, OK, OR, PA, RI, SC, SD, TN, TX, VT, VA, WA, WV, WI, WY
Don't see your state? Gold Medal Wine Club does not ship there. Browse wine clubs by state.