This year has been rough on everyone. Sadly, many of us will be staying home instead of visiting with family and friends during this year's holiday season. This means our holiday shopping season will look a little different than usual.
Last update: October 15, 2020
Three things you should know about online shopping for holiday gifts this year:
1. There will be a lot more online shopping than usual — particularly for Black Friday as many retailers have moved their Black Friday events online, but also throughout the whole season as many people will avoid shopping in person, especially at the mall.
2. All of this extra online shopping will lead to significantly increased delivery demand. As you might know, the Postal Service is already challenged by delivery delays. FedEx and UPS will be under similar pressures. This means ordering early is imperative for guaranteeing on-time delivery.
3. Deals have already started and we're seeing stores offering their best deals of the season early — before Black Friday. Why? Due to COVID-19 complications, Amazon moved Prime Day (their version of Black Friday typically held in July) to the middle of October, effectively kicking off the holiday shopping season, and many retailers are following suit, hoping to spread out the delivery demand.
Deals by Category
Hey, congratulations on being a pro-active holiday shopper! Your early-bird sensibilities will be rewarded this year. Here are the best wine club and gift deals we're tracking — they're good for giving gifts to yourself, too.
FYI: We find great wine deals so you don't have to. To keep us on the hunt, we earn a commission when you buy wine based on our recommendations.
Wine Clubs & Wine Subscription Deals
These deals often aren't announced in advance. We'll post 'em as soon as we have 'em.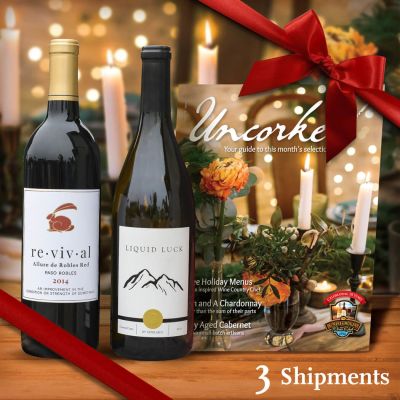 The California Wine Club curates monthly wine selections from small family wineries in California, Oregon and Washington, and outside the U.S. Their "Love It Guarantee" means you can rest easy that your gift recipient will be delighted.
Read our reviews: Premier Series, Signature Series, Pacific Northwest Series, International Series, Aged Cabernet Series
These deals are valid until November 1.
Reserve holiday gifts now and relax. They won't bill you until the end of November, and your gifts will be scheduled to ship in December. Changes to your gift order can be made until Nov 20.
Save 15% on ALL gifts. Give any wine club gift from The California Wine Club and save 15% on the wine portion of the gift (shipping is extra and the discount does not apply to the shipping cost). Use code GIVEWOW at checkout. Shop this deal
Get Free shipping. Give any premium wine club gift of 3+ months and get free shipping ($14 per shipment in most cases). Does not apply to The Premier Series. Shop this deal
Exclusive: Save 50% on Your First Shipment. When you join any wine club at The California Wine Club, save 50% on your first shipment. Offer does not apply to The Case Club. Use code WCRHALF at checkout. Shop this deal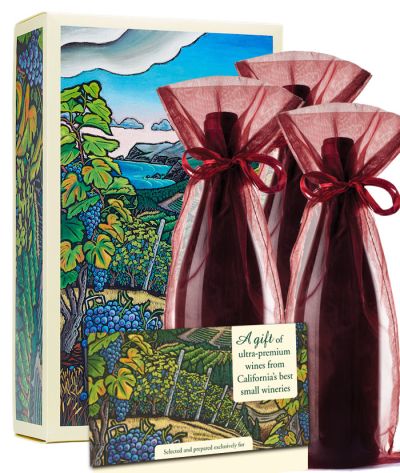 The Gold Medal Wine Club features small-production wines, mostly from California. They work with family wineries to bring impossible-to-access wines to their members. No matter what your budget, Gold Medal has a wine club for you.
Read our reviews: Gold Club, Garagiste Club, Platinum Club, Diamond Club, International Club, Pinot Noir Club
These deals are valid until November 15.
The Gold Medal Early Bird Sale is always their best discount of the year. All of the wine clubs are marked down for gifting. Gold Medal doesn't offer a lot of discounts on their wine clubs because they're already priced below winery retail. This Early Bird Sale is your only chance until next October to trying their fantastic California wine clubs at a discount.
Early Bird gifts include in the first shipment: free gift wrap (organza wine bags) and a free personalized gift card. Annual gifts also include a beautiful gift box at no charge.
What to Buy During Early Bird
If you know a Pinot Noir lover, this is a don't miss opportunity. This once a year sale gets the prices down to $260 (3 months) - $960 (12 months), including shipping.
If you want to support the smallest family wineries and give impossible-to-find wines, go for the Garagiste Club. Prices range from $240 (3 months) - $890 (12 months), including shipping.
Want to taste the créme de la créme? Save over $50 on a year of wine subscription to the Diamond Club — California's best small family wines rated 93-99 points.
Wine Gift Basket Deals
These deals often aren't announced in advance. We'll post 'em as soon as we have 'em.

Wine Access Deals
Wine Access is an online wine store and wine club offering really amazing wine with critical acclaim, at (sometimes) incredibly low prices. Here are the best Wine Access deals available right now:
NV Champagne M. Brugnon Brut
Amazing value — 30% off the winery price of $50. Specially disgorged for Wine Access with the dosage determined by their Master of Wine, Vanessa Conlin.
$35 at WineAccess.com
2016 Villa Creek Cellars Cherry Newton Syrah Ballard Canyon Santa Ynez Valley, California
Amazing value — 56% off the winery price of $45. Buy 12+, pay just $14.99 each.
$19.99 at WineAccess.com
2018 Hyland Estates Single Vineyard Old Vine Pinot Noir McMinnville Oregon
Amazing value — 44% off the winery price of $45. Buy 12+, pay just $20 each.
$25 at WineAccess.com
Wine Accessories Deals
These deals often aren't announced in advance. We'll post 'em as soon as we have 'em.
Coravin Deals
The Coravin wine system is a group of components which allow you to access wine without exposing the contents of the bottle to damaging oxygen. Its purpose is to enable its users to enjoy wine by the glass and conduct wine tastings without having to open a whole bottle, potentially wasting wine.
Here are the best Coravin deals available right now: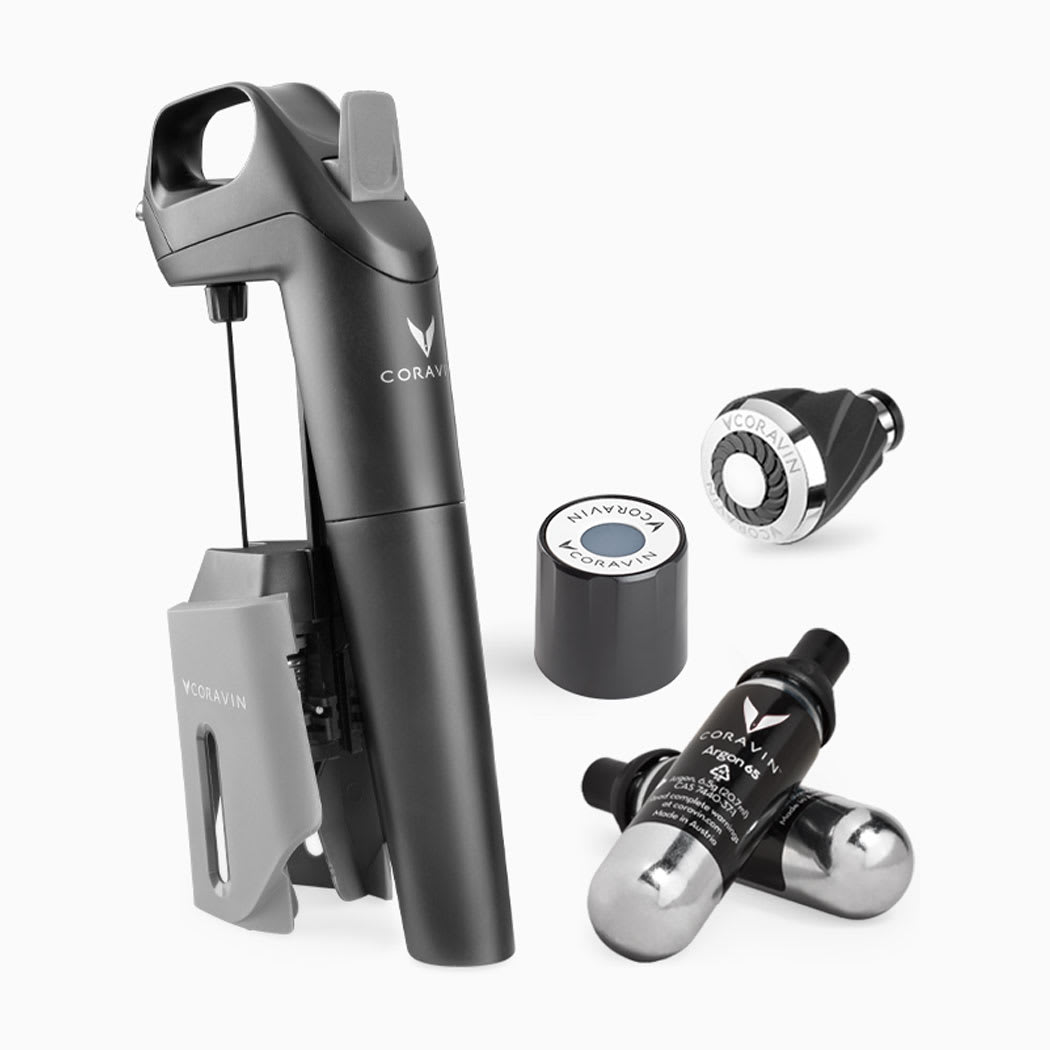 Coravin Model Three Wine Lover Pack
Same great Coravin, fewer bells and whistles make it a great value.
$249.95 at Coravin.com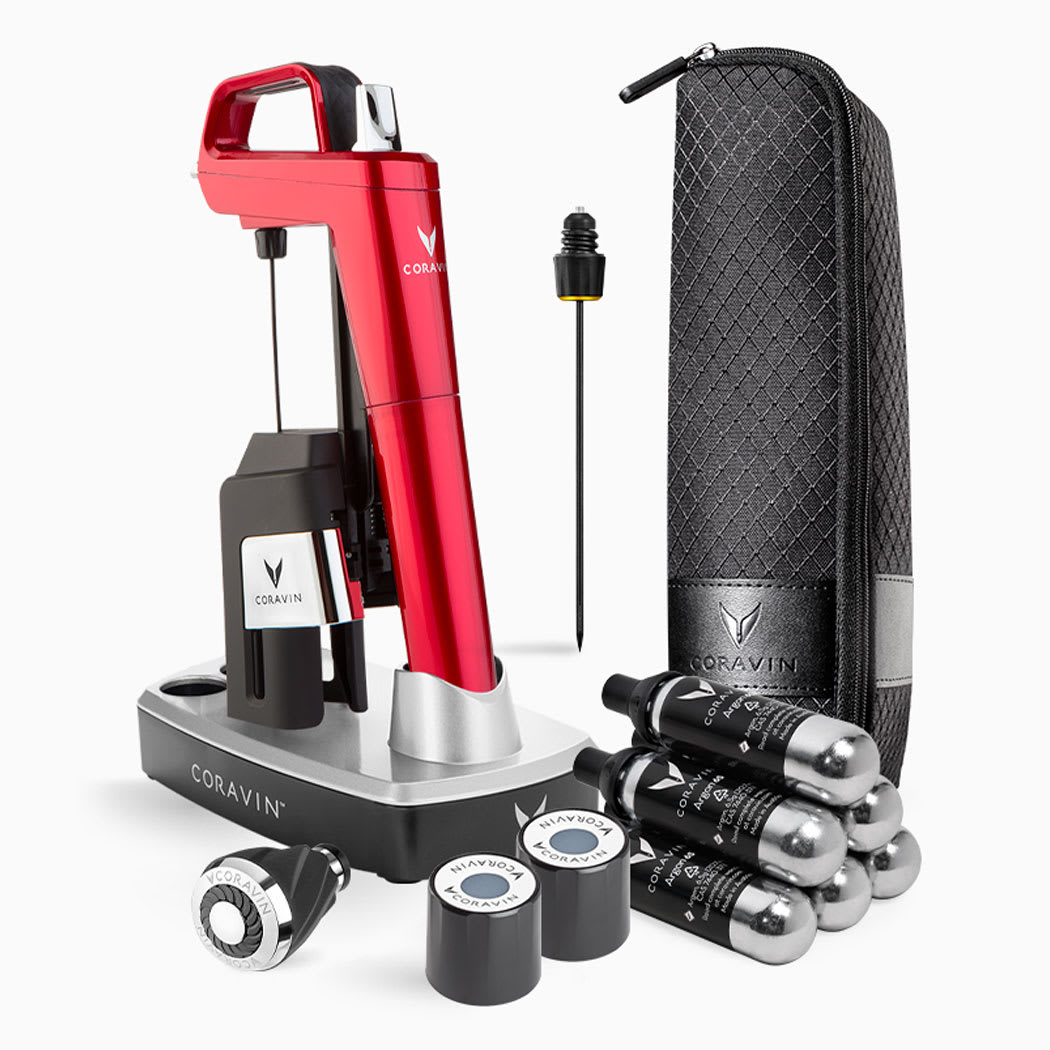 Coravin Model Six Wine Lover's Pack
Great value and a carrying case you can't buy outside the bundle.
$499.95 at Coravin.com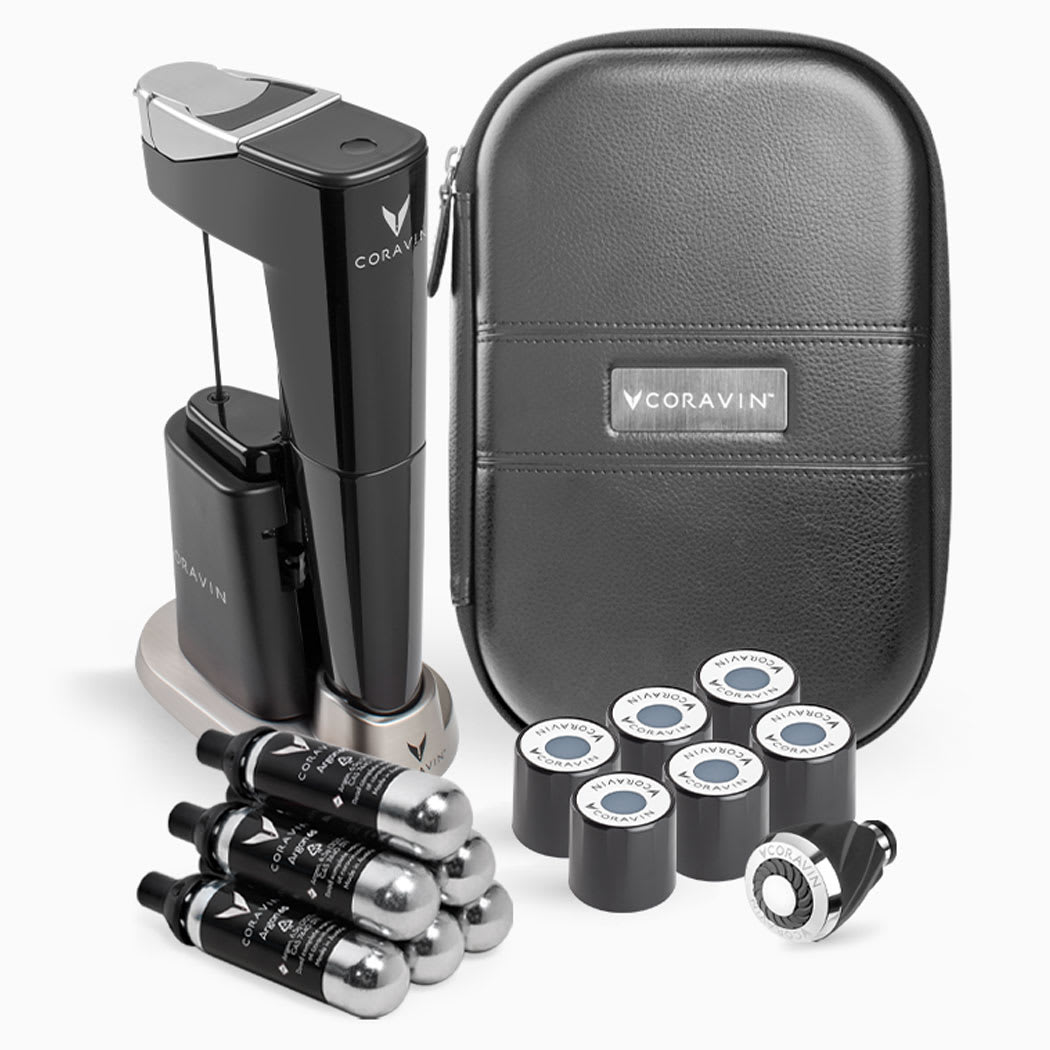 Coravin Model Eleven Experience Pack
Electronic model with new "automatic pour" feature. 44% off!
$559.95 at Coravin.com