Wine Gift Ideas for this Holiday Season
You're busy. I'll make this as easy as possible. I've found great wine gifts for you to choose from.
FYI: I find great wine deals so you don't have to. To keep me on the hunt, I earn a commission when you buy wine based on my recommendations.
Step 1: You want to give a...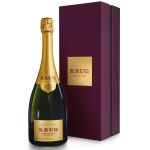 If you know what they like to drink or they'll be thrilled with any wine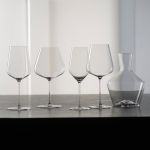 If you don't know what they like or they're knowledgeable wine drinkers
Step 2: For Gifts of Wine
You may not be aware, but due to complex shipping laws, gifts of alcohol can't be sent to every state from every state. You don't need to worry... just select your wine gift recipient's state and I'll only show you gifts that you can have delivered there.
Gifts without Wine
For a variety of reasons, it might be difficult to choose the right gift of wine for some wine lovers. In those instances, we recommend wine accessories. Here are our top picks for wine lover gifts that don't contain wine.
Best Wine Glassware to Give
Treat their wine right, and in style
See more
Nearly Unbreakable Crystal Wine Glasses for Any Wine
$59.95
Give Gift

Best Wine Travel Gift
Perfect for restaurants and parties
See more
Buffalo Leather All-Purpose 2-Bottle Wine and Spirits Bag
$99.95
Give Gift

Best Wine Education Gift
Wine discovery via the fundamentals
See more
Wine Folly: Magnum Edition The Master Guide
$150.00
Give Gift

More Wine Gift Ideas