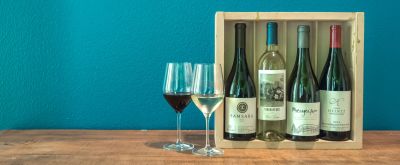 The Best


Coravin Wine Preservation System Gifts


in 2021
Coravin Systems are used in professional and home settings around the world. Wineries, restauarants, and wine bars use Coravin to offer wine by the glass and to open special bottles for limited tasting. Home users include those who enjoy wine by the glass, couples who like different kinds of wine, wine collectors, and entertainers who want to offer their guests a selection without worrying if all of the bottles are finished.
We enthusiastically recommend Coravin as a gift for wine lovers. If you're not sure about what the Coravin is or how it works, we have a detailed guide to choosing (and using) a Coravin. Get quick advice about which Coravin to buy.
Please note: if you buy a gift after clicking links on our site we might earn a commission.
What kind of wine gift?
Choosing the right wine gift may be overwhelming, but we've got your back. There are four basic types of wine gifts.
What kind of wine?
We've got you covered with a variety of wine colors, styles, and regions to choose from. Shop Wine to Give to get all of the options, or narrow your selection to one of these categories.
How much do you want to spend?
Not all wine is expensive, and not all wine gifts break the bank. We have a selection in every price range so you stick to your gift budget (if you have one).