Good Wine Clubs for Beginners
Wine Journey: Beginner · Enthusiast · Connoisseur
There are two kinds of wine club beginners: wine beginners and first-time wine club members. Some people fall into both categories, so we're going to run through beginner wine clubs for both groups. If you're looking for a gift for a beginner, we recommend these two wine clubs.
Beginners have a tendency to prefer affordable wines (on this site we define affordable as $15 per bottle of wine delivered, inclusive of the cost of delivery). Most of the inexpensive wine of the month clubs we have seen range from $11.50-14.00 per bottle. The cost of delivery for wine subscriptions in this price range is usually included in the subscription price.
Wine Drinkers Just Getting Started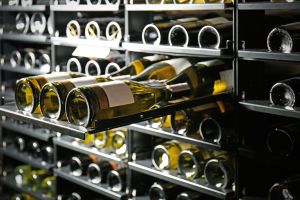 If you're new to wine, a wine subscription is a great way for you to get exposure to new kinds of wine and new wine regions. As a wine lover, developing an understanding of wine basics will increase your confidence in what you buy, but until then, it's important to try as many different wines as you can. This is where a good beginner wine club comes into the picture.
With wine subscriptions, you can opt to have a professional pick your wine for you (curated), or let an algorithm figure out what you like and match it to an available wine inventory (personalized).
A personalized wine club uses a palate quiz (for your first shipment) and your opinions of their wine (subsequent shipments) to determine which wines they'll send to you. Usually you can swap out their automatically-selected wines for something you'd like more.
Choose Your Own Adventure
If you want to choose how your wine adventure unfolds, I recommend joining a personalized wine club like Nakedwines.com. You'll be able to choose your own wines and learn about each one before you add it to your box. This wine of the month club has a range of inexpensive to mid-range wine, so you can experiment with the differences between cheaper wine and better-quality wine at your own pace.
Nakedwines.com
From $9 a bottle. Choose at least 6 bottles per shipment and get free shipping. Buy from their recommendations or whatever looks interesting. Red, white, rosé, and sparkling wine are available. Make monthly deposits to your account but get wine whenever you want.
Leave It to the Professionals
If you'd prefer a curated wine experience, it's worth exploring the Premier Series clubs from both The California Wine Club and The International Wine of the Month Club.
These aren't strictly the "most affordable" clubs, but they offer good value and a good breadth of wine types and regions, paired with enough detailed wine information for you to start learning what you like and what you don't. Each club is a two-bottle club and you can receive them monthly, every other month, or four times per year.
The California Wine Club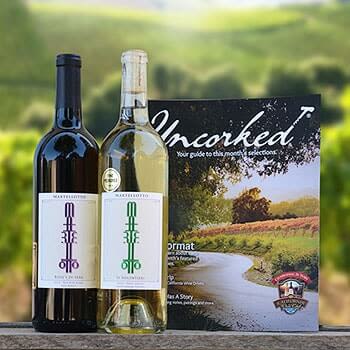 $20 a bottle. 2 bottles per shipment and shipping is $14 to most states. Choose red or white wine or a mix. Ships monthly, every other month, or quarterly.
Int'l Wine of the Month Club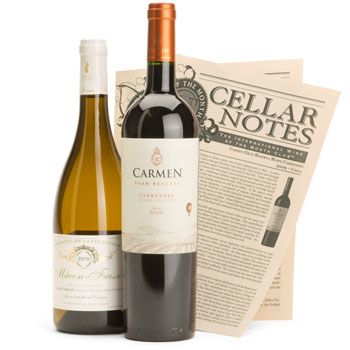 $20 a bottle. 2 bottles per shipment and shipping is $12 to most states. Choose red or white wine or a mix. Ships monthly, every other month, or quarterly.
First-Time Wine Club Members
Whether you've established a personal preference in wine or not, here is what you should consider before joining a wine club.
Our reviews help you stay away from wine clubs offering poor quality wine or okay quality but poor value (meaning the wine costs too much for what it is, according to our personal/professional standards). Look for our wine quality and wine price ratings when reading our reviews.
First up, logistics. If you've never ordered wine online before, you may not know that we have restrictive shipping laws regarding alcohol in the United States. No wine club ships to every state, and which states each company ships to varies. Don't forget to check if a wine club can ship to you (this information is in our wine club reviews).
Next, if you're willing to let a company ship wine to you via a subscription, then you should get some perks. Typically wine club members get a discount on the wines they receive in the shipment and also when you order more of your favorites. You also should get a good Satisfaction Guarantee, where the wine club works to replace wine you didn't like (look for at least a 4-star rating for Satisfaction Guarantee on our reviews).
On to the wine itself… Wine experts all agree, wine preference is highly subjective and personal. There is so much wine out there that there's something for everyone. If you currently only drink white wine, start with a white wine only subscription, and likewise if you only like red, start with a red wine only subscription. You're more likely to like what you receive this way.
Wine Tasting Notes are a thing. Learning about wine happens mostly from tasting wine and a little bit from reading about where the wines were produced and which grapes were used, aligning this knowledge with your personal favorite wines. Good wine clubs either provide this type of information with shipments or online. Get the most out of this info by perusing it while you're drinking the wine.
Here are two options I think are great for first-time wine club subscribers. They offer excellent quality and pricing. One focuses on California wine and the other on a broad International selection.
The Case Club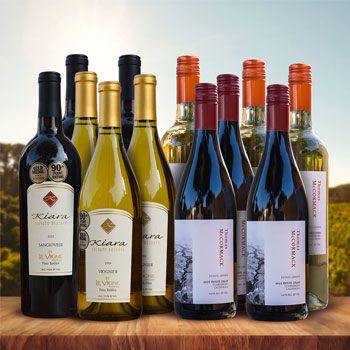 $13.25 a bottle. 12 bottles per shipment and shipping is $14 to most states. A selection of US wines, mostly from California, with three each of four different wines in each box. All wines are made by small family wineries. Choose red or white wine or a mix. Ships monthly, every other month, or quarterly.
90+ Wine Club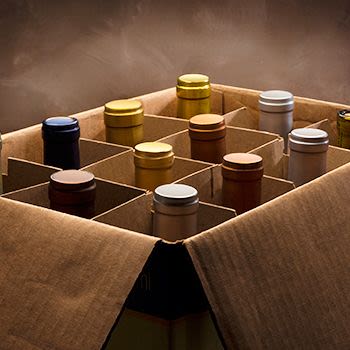 $14.17 a bottle. 12 bottles per shipment and shipping is included. An International selection of 12 different wines in each box. All wines ranked at least 90+ by a wine critic. Choose red or white wine or a mix. Ships quarterly.
For more choices, I recommend these affordable wine of the month clubs.
Editor's note: We're not big fans of marketing claims of "award-winning" wines. Often these competitions do not represent a good sample of what is available in the competitive class. There are many reasons a winery or a wine doesn't get entered into these competitions, but that doesn't mean they're not good wines. As such, you won't find wine clubs that rely on these claims on our "good for beginners" page.