Wine Access
Wine Access Discovery Club Review
In this review · What is Wine Access? · Wine Review · Membership Benefits · Who Should Join? · Gift Review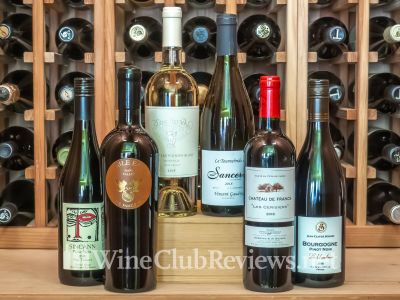 What is Wine Access?
WineAccess is an online wine store where the inventory is curated by a team of sommeliers and wine industry professionals. You can get a sense of how they think of wine by how they organize the site. Categories listed include:
Rare Allocations: "Attainable only at the winery or top restaurants" like Williams Selyem Russian River Valley Pinot Noir, Dragonette Cellars Radian Vineyard Pinot Noir (one of our household's personal favorite wines), and Arnot-Roberts Vare Vineyard Ribolla Gialla.
The Icons: "Legendary bottles from producers who define the art of wine" like Penfolds Grange, Silver Oak, Shafer, Kosta Browne, Château de Beaucastel, Domaine du Vieux Télégraphe, Ornellaia, and Château Mouton Rothschild.
Michelin Star Favorites: "The bottles somms can't resist" like Favia, Billecart-Salmon, Longoria, Massican, Dalla Valle Vineyards, and Bollinger.
Top Values: "Special occasion-worthy bottles at everyday prices" and interesting selection of wine all under $30.
Limited Time Offers: "Preorders available for 72 hours, or until they sell out." It's essentially a flash sale where certain wines are brought in for a quick promotion.
Also: Last Chance (less than a case remaining) and Member Favorites
Wine Access Connoisseurs Club Review
In this review · What is Wine Access? · Wine Review · Membership Benefits · Who Should Join? · Gift Review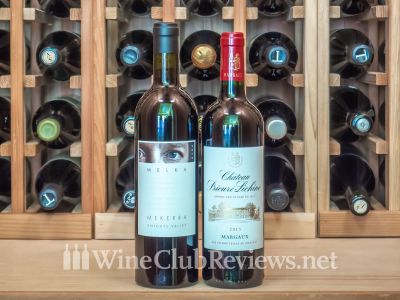 What is Wine Access?
WineAccess is an online wine store where the inventory is curated by a team of sommeliers and wine industry professionals. You can get a sense of how they think of wine by how they organize the site. Categories listed include:
Rare Allocations: "Attainable only at the winery or top restaurants" like Williams Selyem Russian River Valley Pinot Noir, Dragonette Cellars Radian Vineyard Pinot Noir (one of our household's personal favorite wines), and Arnot-Roberts Vare Vineyard Ribolla Gialla.
The Icons: "Legendary bottles from producers who define the art of wine" like Penfolds Grange, Silver Oak, Shafer, Kosta Browne, Château de Beaucastel, Domaine du Vieux Télégraphe, Ornellaia, and Château Mouton Rothschild.
Michelin Star Favorites: "The bottles somms can't resist" like Favia, Billecart-Salmon, Longoria, Massican, Dalla Valle Vineyards, and Bollinger.
Top Values: "Special occasion-worthy bottles at everyday prices" and interesting selection of wine all under $30.
Limited Time Offers: "Preorders available for 72 hours, or until they sell out." It's essentially a flash sale where certain wines are brought in for a quick promotion.
Also: Last Chance (less than a case remaining) and Member Favorites