The Sunset Magazine Wine Club Review
Wine Club Overview & Details
Wine Club Rating:
This wine club is...
Summary
A surprisingly excellent wine subscription value. Wine Access, who manages this club for Sunset Magazine, has impeccable taste and a knack for finding wines of great value. The team applies these skills to their love of west coast wines, giving you one of the best six packs you'll find at this price.
What I Like
Excellent $20 wine is getting harder and harder to find in California these days, but the Wine Access team nails it. What I love even more than the incredible value is that it comes with a world-class wine education offered by Master of Wine, Vanessa Conlin.
Improvements
I am a long-time fan of Sunset Magazine, but I would love to see them to include more information about why the wine and recipe pairings work. If you're not joining for the recipe pairings you won't mind.
Benefits
Savvy selections from CA, OR, and WA

Recipe tie-in with Sunset Magazine

Exceptional value

Video tasting notes and producer backstory for every wine
Drawbacks
Not customizable

No gift option
The Sunset Magazine Wine Club delivers to
AK AZ CA CO CT DC FL GA HI ID IL IN IA KS LA ME MD MA MN MO MT NE NV NH NJ NM NY NC ND OH OK OR PA SC TN TX VT VA WA WV WI WY
Don't see your state? Wine Access does not ship there. Browse wine clubs by state.
Join The Sunset Magazine Wine Club
FYI: I find great wine deals so you don't have to. To keep me on the hunt, I earn a commission when you buy wine based on my recommendations.
Coupons & Promo Codes
Deal Save $50
Get $25 each of your first two shipments when you join the Sunset Wine Club. Click for this deal
The Sunset Magazine Wine Club Review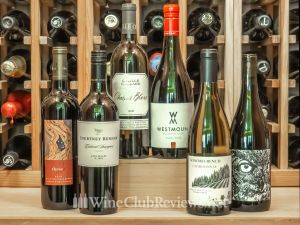 What is The Sunset Wine Club?
The Sunset Wine Club is the latest incarnation of a wine subscription backed by Sunset Magazine. Each shipment contains an exploration of some of the West Coast's best small- to medium-sized wineries in California, Oregon, and Washington.

Managed by Wine Access, a quarterly subscription of six bottles costs $120 per box, and shipping is included. Cancel or skip a shipment any time.
Some backstory: many years ago Sunset Magazine had one of the best wine clubs on the market, because it featured interesting and affordable West Coast wines made by real wineries (as opposed to giant factory wineries who produce wine brands like Apothic and Ménage à Trois).
Based on the inaugural shipment, the spirit of this newest version of the club is the same, but the quality has crept upward while maintaining the same price.
How does the Sunset Club work?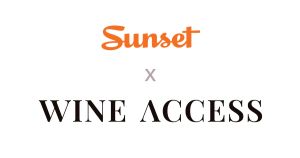 Sunset Magazine, among other things, creates issues which provide in glorious detail what to see, and where to sleep, eat, and drink in regions all around the American West.
With the addition of their wine club, they're able to bring more of that experience to their readers. No need to worry, you don't to be a Sunset Magazine subscriber to get joy from the wine club.
Since Sunset Magazine is a publisher and not a wine seller, their wine club is a partnership between Sunset Magazine and Wine Access. Every three months you will receive six bottles of wine — $120, includes shipping but not sales tax — handpicked by Wine Access to pair with recipes from Sunset Magazine.

Even if you don't have a subscription to Sunset Magazine, you will be able to access the recipe pairings. Your club purchases will be managed on wineaccess.com.
Wine Access, helmed by Vanessa Conlin, a Master of Wine, and her team of amazingly qualified sommeliers and Master of Wine candidates, is one of my favorites! Vanessa offers exceptional guidance in the tasting videos provided for every bottle in each shipment.
Why this is a great team. Wine Access aims to highlight the stories, people, and quality of wines being produced in regions that are lesser known than regions with brand recognition like Napa Valley. Their site is all about wine, but much of the joy of wine is the pairing of specific wines with specific foods.

By partnering with Sunset Magazine, they can augment the experience of the wine they sell with top tier recipes for excellent at-home dining.
About this Sunset Wine Club Review
The Sunset Wine Club is a brand new wine subscription and so far I have reviewed one shipment of six wines. I am actively reviewing their service and most recently received a shipment in February of 2022. This review incorporates my Sunset Wine Club experiences and my experience with more than 100 other wine clubs.
Any wine subscription service is about more than just the wine and this review covers all aspects of the service. The key things I look for in a wine club are: How was the wine sourced? Is the wine selection personalized or curated? How often does it ship? How well does the company communicate about shipping and billing? Do they offer a satisfaction guarantee? Are the shipment sizes and wine selection flexible?
I also examine what kind of wine education they offer with their bottles and whether or not a service is set up for good gifting. These aspects are not core to a wine club being worthwhile, but they are important for many would-be members.
Sunset Magazine Club Wine Review
My Sunset Wine Club Wine Ratings
| | |
| --- | --- |
| Quality of Wine | |
| Price of Wine | |
| Wine Curation | |
Sunset Magazine is a legend in the west. For people new to the west coast and long time residents alike, we often turn to Sunset to learn how to incorporate more of the west's stunning nature, food and wine culture, and trendy home design into our everyday lives. They earned this reputation by valuing the finer things in life and having impeccable taste.
The main reason to join this wine club is to get access to highly-recommended, approachable wines from the west, ostensibly suited to the tastes of the readers of Sunset Magazine.
Each bottle is introduced by a wine tasting video of Vanessa walking you through what you're looking for — it's like you're wine tasting with a Master of Wine. You'll also have access to detailed wine notes via Wine Access and recipe pairing suggestions from The Sunset Wine Club (accessible via a special page on Sunset.com).
The first shipment included these six compelling wines.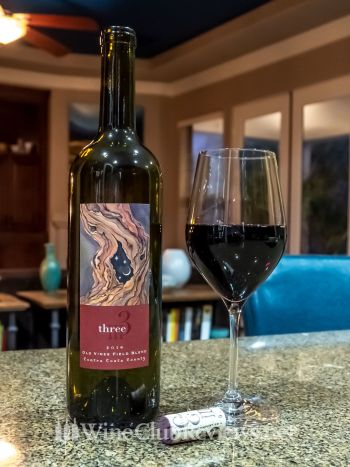 Wine: 2018 Old Vines Field Blend
Blend: 77% Zinfandel, 11% Petite Sirah, 9% Carignane, 3% Alicante Bouschet
Region: Lodi, Contra Costa County, California
Retail price: $24
This red blend embodies all of the best qualities of its grapes — a bit of spice, a bit of oak, some red fruit, some black fruit, a touch of smokiness… without being a punch in the mouth.
Field blends are made with grapes all grown in the same vineyard, harvested at the same time, and fermented together at the winery. Most blends are harvested and fermented separately, then later blended together. This latter method gives the winemaker more control over the final product, but those rare field blends showcase terroir in a more interesting way.
My full review of: Old Vines Field Blend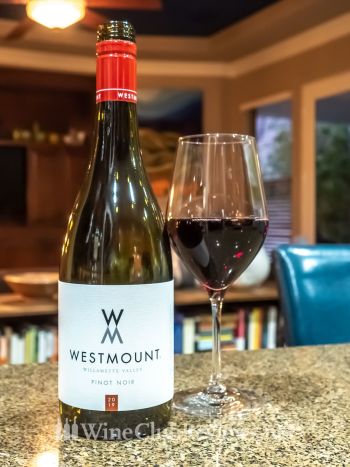 Wine: 2019 Westmount Pinot Noir
Blend: 100% Pinot Noir
Region: Willamette Valley, Oregon
Retail price: $25
A round, juicy, red fruit Pinot with smooth tannins and a long finish. Also an impressive value at $25. These are things I don't find enough of in most of Willamette's Pinot Noir, and rarely find in a Pinot that costs less than $45.
Surprisingly exceptional value. I love Pinot Noir and have had more than my fair share of gems from Sta. Rita Hills. Generally I very much like Willamette Valley Pinot, too, with a preference for Yamhill-Carlton.
My full review of: Westmount Pinot Noir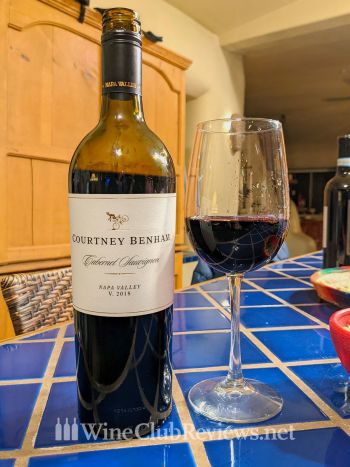 Wine: 2018 Cabernet Sauvignon
Blend: 100% Cabernet Sauvignon
Region: Napa Valley, California
Retail price: $20
It had all the hallmarks of a classic Napa Cab — blackberry, cassis, and pretty smooth tannins for a young wine. And it retails for $20!
I'm not personally much of a Cab drinker, so while everyone else drank this outstanding value, I sipped on another partygoer's selection — an organic Nebbiolo from Langhe DOC in Italy that was tart and fruity. Everyone walked away happy.
My full review of: Cabernet Sauvignon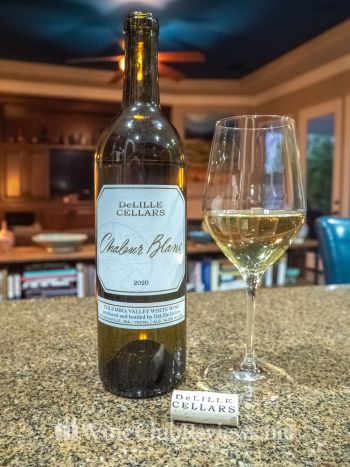 Wine: 2020 Chaleur Blanc
Blend: 72% Sauvignon Blanc, 28% Sémillon
Region: Columbia Valley, Washington
Retail price: $38
What I liked was that the Semillon added a bit of a honeyed, bitterish note to counteract the Sauv Blanc's acidic fruitiness. It reminded me of a bright Viognier or a Viognier/Roussanne blend.
As I find with most Washington wines, it's more subtle than a California version of the same blend would (usually) be. I often think of Washington as a wine love child of California and France — more structure and ripeness than France, but less than California.
My full review of: Chaleur Blanc
2019 Stolpman Vineyards Para Maria de las Tecolotes Syrah
80% Syrah, 20% Petit Verdot from Ballard Canyon, Santa Barbara County
Retail price: $22 | | Video Tasting Notes | Wine Access Write-up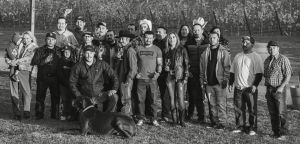 I've been a wine club member at Stolpman Vineyards for over 10 years. I have nothing bad to say about Stolpman, and nothing but praise for the backstory on how Para Maria came be to — the literal fruit of a winery who puts its employees at the forefront of everything it does. Maria is the vineyard manager's wife (and he's not *just* the vineyard manager, he also made this wine).
I skipped tasting this wine for now, knowing from experience it will benefit from some time in the cellar — Stolpman's Syrahs are exuberant and grippy when young, but smooth as silk and well-integrated with 5+ years on them. The 20% Petit Verdot is all the more reason to wait — the chewy structure it adds now will help it mature exceptionally.
Who should (and shouldn't) join The Sunset Wine Club?
My Wine Access
Benefits Ratings
| | |
| --- | --- |
| Satisfaction Guarantee | |
| Customer Service | |
| Wine Education | |
| Convenience | |
While you certainly can join this club for the great wines at a great value, the wine education you'll get by watching the videos and learning about wine in this way is what sets this club apart. In my opinion, the educational component is as valuable as what you're paying for in the wine itself.
In general, the biggest reason to join a wine club is that you're not required to do your own research to find great wine to drink at a great price. For people with the time, inclination, and knowledge, maybe that research is a fun undertaking. For most of us, having a trusted source of regular wine deliveries is a useful life hack.
This wine subscription is perfect for:
Wine lovers looking to branch out from more easily found wines
Folks who prefer fruit-forward, complex wines (what the US west coast is known for)
Wine lovers on a budget (you're drinking way above your spend, which is downright affordable)
Avoid this club if it's your only one and:
You want to try wines from around the world
You want sparkling or sweet wines
You want an even more premium experience. Try one of these other Wine Access gems instead.
Pros & Cons of The Sunset Wine Club
Pros
It's a deal. The average cost per bottle in the subscription is $20 ($120 for six bottles, shipping included), but many of the wines in the box retail for well over $20. What's interesting is that they don't oversell the discounts, but I'm here to tell you you're getting great value with this membership. For six easy-drinking, West Coast wines, you can't find a better wine club than this one.
Each selection offers something special.
The Three Wine Company red is made from both old vines and field blends — both increasingly rare in California
The Courtney Benham Cab is made from grapes whose sources are protected by an NDA in Stags Leap, Rutherford, and Coombsville (all premium Napa regions)
The DeLille Cellars is a classic white Bordeaux blend, but made in Washington
The Westmount is a classic Willamette Valley Pinot Noir at a great price
Same for the Sonoma Bench Chardonnay
And the backstory on Stolpman's Para Maria is worth checking into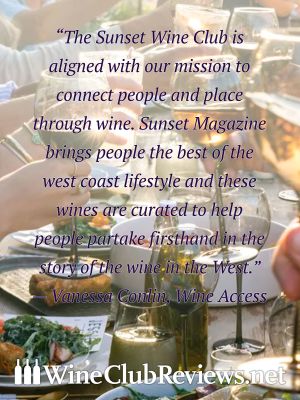 The recipes. When I first reviewed the Michelin Guide Wine Club (another Wine Access subscription), I noted that there was a missed opportunity for the chefs at those Michelin-starred restaurants to provide paired recipes for those amazing wines. Special bottles deserve special meals and enthusiastic home chefs might go for complex recipes for date night at home.
With The Sunset Club we get the pairings! I am a home cook, but I'm a practical one. I found the recipes to be too complex for weeknight / $20 wines (the wines can stand up to them, but it's a lot of effort for the cook). If you're more adventurous of a cook than I am you might enjoy them, too.
One example: Deep-fried Pork Belly in Adobo Sauce to pair with the Three Wine Company Field Blend. While many home cooks (myself included) don't feel comfortable deep frying things at home and possibly don't know where to buy skin-on Pork Belly near them, the recipes at Sunset are a big reason people subscribe.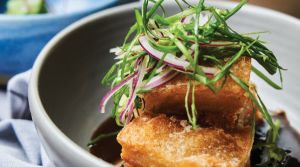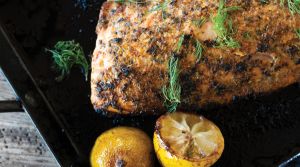 Additional Discounts. Get 10% off all non-club purchases at Wine Access.
Cons
We get excellent information about the wines from the Wine Access side of the partnership, and Sunset brings the food side of the equation, but I am not really a fan of how Sunset talks about the club wines in their magazine.
While the descriptions of the wines on the individual recipes are excellent, they don't describe why each wine pairs with each recipe. It makes it hard to pivot to a new recipe if you don't like the one they've chosen. If you find yourself in this situation, I recommend the excellent food and wine pairing site, VinYang.com.
Is Sunset Wine Club a good gift?
Yes! All of the Wine Access memberships are now available as gifts — among the best wine club gifts on the market. A wonderful way to discover great wineries in California, Oregon, and Washington, this club makes a great wine subscription gift.
One of those weird, behind-the-scenes aspects of wine clubs is that the shipment prices for the better wine clubs typically vary. The companies don't want to be beholden to a specific price and would rather curate the right shipment. This makes gift-giving complicated because you're prepaying for a number of shipments, even when the company hasn't priced out some of those future shipments.
To deal with this, Wine Access has, unsurprisingly, enacted something unique and honorable in their wine club gift program. As the gift-giver, you pay the maximum expected price range, but at the end of the gift membership, the giftee will receive a gift card for the remaining balance (the difference between the maximum possible price and the actual price a member would have paid). Every dollar you spend on your gift goes to the recipient (especially since shipping is included).
For the Sunset Club, you can give the following gift subscriptions, delivered every three months:
Two shipments for $240
Four shipments for $480
Six shipments for $720
Eight shipments for $960
Additionally, you can choose the date your gift recipient receives notice (via email) of their incoming gift. This date can be selected up to twelve weeks ahead of time (in case you're proactively gift shopping).
This detail is especially important because the gift recipient's membership doesn't start until they receive the gift notice email AND sign up for a Wine Access account to redeem the subscription. The gift recipient has six months to establish that account and claim the gift.
The Sunset Magazine Wine Club