Personalized Wine Clubs
Join a Personalized wine of the month club subscription
On this page you'll find all of the Personalized wine of the month clubs we've reviewed. Our ratings system looks at quality-to-price ratio, shipping costs, uniqueness, and custom features. Wherever possible, prices include shipping costs, but rarely include sales tax. Be sure to select the state you're shipping to, as not all wine clubs can ship to all states.
Good wine subscription gift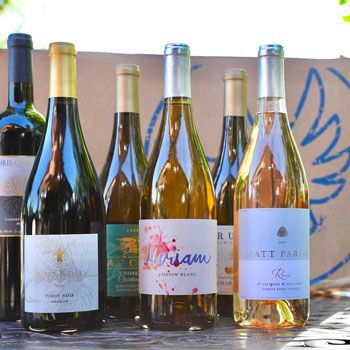 For You Save $100 on your first 6-bottle case, just $39.99. Shipping included. Voucher code is already entered. Click for This Deal.
Naked Wines isn't really a wine club the way you think of one, but it's a personalized wine buying service that you pay into on a monthly subscription so… we treat it like one. It also happens to be the most interesting wine club we've come across in a while.
Personalized: Naked Wines is completely personalized as you pick all of the wines you receive and when you receive them. They do a little bit of "recommending" through their customer "would buy again" ratings, their "sweet spot" label which indicates the best value, and how the wine fits with other wines you've purchased from them and rated. They make picking your own wine easy and friendly with neat features like "only see recommended wines for me" and "wines I've not tried" so you can keep discovering new wines to love.
Next Club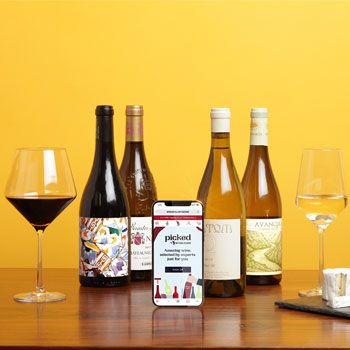 For You Join today and save $50 on your first box of wine personalized by you and picked by a sommelier. Use code PICK50 at checkout.
A personalized wine club where your wines are individually chosen for you by a sommelier who gets to know your preferences. Your selections are chosen from the largest inventory of online wine available in the United States at Wine.com.
This is a great wine club for anyone who knows anything about the wine they already love or are interested in exploring. You can be as detailed and specific as you want to be, you can change your preferences as you go, and your sommailier sees your feedback about every bottle.
Next Club
by WINC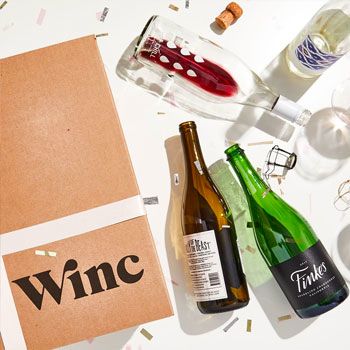 Exclusive Deal For You Join today and get four bottles for $24.95 and free shipping. Click for This Deal.
Winc set out to change the wine industry by finding new ways to get better value to wine drinkers who spend less than $15 a bottle — and they're succeeding. By delivering a broad range of wine which appeals to every palate, Winc is a standout wine of the month club.
Personalized: Winc was an early leader in personalized wine clubs, back when it was Club W. They still excel in the flexibility of switching between curated shipments and boxes you fill yourself. Their monthly recommendations will include wines based on your past ratings (don't forget to rate your wines, you earn free bottles that way!) and seasonal suggestions. Or you can go rogue and pick all of your own bottles to choose your own wine adventure.
When you give a Winc subscription, you are giving wine credits which can be redeemed by your favorite wine lover. They'll then set up their own account so Winc's personalization engine can get to work on learning what they love. Opt for a fancy gift announcement on the big day for a little extra dough.
Next Club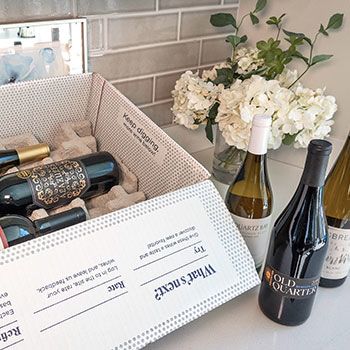 For You Save $40 — Try Firstleaf and get 6 bottles of wine selected just for you for just $39.95. Shipping is included. Click for This Deal.
An affordably-priced personalized wine club that learns what you like as you receive, drink, and rate six bottle shipments. International, domestic, and award-winning wine from a thoroughly modern wine subscription box service.
Personalized: Firstleaf's approach to personalization is similar to TastingRoom.com and Bright Cellars, but it's backed by better technology and a bigger selection of wine. They start with a quiz, but it's not a palate-detection quiz, it's a general wine preferences quiz — this tells them what kind of you prefer by region and color, how adventurous you are, and how much wine you typically drink.

They make six recommendations each month for you to choose from, but you can swap out bottles. Here is where their personalization is somewhat limited... you can't infinitely swap out bottles, they give you two or three replacement options per recommended bottle. Typically this gives you plenty of choices if you're not in love with their first round of recommendations.
Since Firstleaf is a personalized wine subscription, gifts are given as electronic gift cards. This gives the recipient the chance to customize the wine selection, as they're meant to do. Gift cards are issued in denominations of $25-200. We recommend at least $100 to make sure he or she doesn't have to pay for any part of the first box.
Next Club
by Travelfood Curated Wines
Good wine subscription gift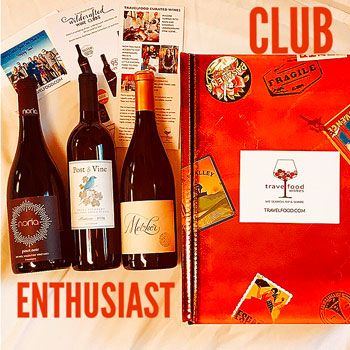 A wine club featuring hand-picked tiny-production wines from Napa, Sonoma, and other northern California wine regions. This "mom and pop" wine seller focuses on wines produced by well-known winemakers and made of grapes from premium vineyards.
Their wine selection is a veritable who's who of famous winemakers, especially their creative side projects. There aren't many wine clubs featuring this "new California" ethos and they're as rare as the wines they ship.
Next Club
by Vinesse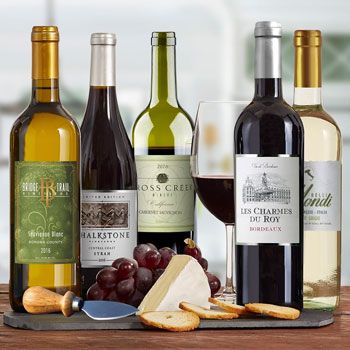 For You Join today and get a 6-piece insulated wine tote included with your third wine club shipment (a $37.95 value). Click for This Deal.
A wine club with a checkered past that is working its way toward redemption, American Cellars Wine Club offers monthly 6-bottle shipments of white or red wine, or a mix. Each shipment allows you to swap out any of the six bottles and order more of the others (at member prices), or upgrade your shipment by selecting any wine in their inventory (at regular prices).
Personalized: American Cellars really walks the line between curated and personalized. They do not make recommendations based on your preferences. They offer a six-bottle shipment each month which you can modify. You can change the quantities you'll receive of any of the featured wines and you can swap in other bottles from their inventory. It's important to note that if you swap in other bottles, you pay more for the swapped selection because it's not a specially-priced featured wine.
Next Club