Free Shipping Wine Clubs
Free Shipping Wine of the Month Clubs & Subscriptions
You're looking for wine clubs with free shipping? Okay, here they are. And... here's our caveat. Free shipping on wine clubs where you pre-pay the entire amount (usually for a gift, but not necessarily) is okay. Free shipping on ongoing subscriptions is not okay. We feel this latter practice is deceptive because you don't know how much the wine you're purchasing is worth and how much of what you're paying is for shipping and packaging costs.
For You Save $100 on your first 6-bottle case, just $49.99. Shipping included. Voucher code is already entered. Click for This Deal.
Naked Wines isn't really a wine club the way you think of one, but it's a personalized wine buying service that you pay into on a monthly subscription so… we treat it like one. It also happens to be the most interesting wine club we've come across in a while.
The list of things we love about Naked Wines is long, but here are some of our favorite bits: the wines we tried were excellent and priced exceptionally well; the winemakers interact with commenters on a regular basis; you can make this wine club anything you want it to be.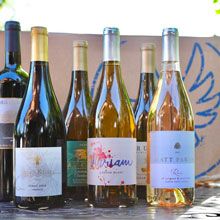 Exclusive Deal For You Join today and save $25 on your first Winc box. Free shipping on orders of 4 or more bottles. Click for This Deal.
Winc set out to change the wine industry by finding new ways to get better value to wine drinkers who spend less than $15 a bottle — and they're succeeding. By delivering a broad range of wine which appeals to every palate, Winc is a standout wine of the month club.
We love how they go above and beyond to reward loyal customers with substantial savings and invitations to a premium level program. No other wine club offers this level of loyalty rewards, or this much fun! Also, as time has passed under wine director Ryan Zotovich, the selection of premium wines has both grown in selection and quality.
When you give a Winc subscription, you are giving wine credits which can be redeemed by your favorite wine lover. They'll then set up their own account so Winc's personalization engine can get to work on learning what they love. Opt for a fancy gift announcement on the big day for a little extra dough.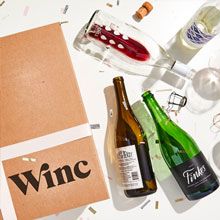 Among all of the case clubs (12 bottles, typically shipped quarterly), this 90+ International wine club is among the best two deals. The other focuses only on California wine, but this one takes you on a journey around the world. Enjoy eclectic wines at the best prices you'll find.
It's so easy to get into a wine rut and stick with what you know. Wired For Wine ® helps you break out of that rut in a low-cost, satisfaction guaranteed way so you can find new wines to love. Also, when compared with similarly-priced case clubs, this one stands out for wine quality in a big way.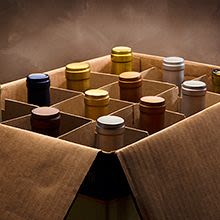 For Gifts Give a wine club gift of 3 months or longer and save 15%. Until Sep 30. Use code TREAT15 at checkout or Click for This Deal.
Exclusive Deal For You Save 50% on your first shipment. Until Sep 30. Use code WCRHALF at checkout or Click for This Deal.
This wine subscription focuses on good-quality, well-priced wines from small family wineries in California. It is perfect to give as a gift or to join yourself.
The California Wine Club appears on many of our lists of best wine clubs because they overdeliver on value, customer service, and quality.
The Premier Series is the perfect wine gift for a Californai wine lover. For an extra $18 you order a pre-wine gift package announcing the gift. Send it to yourself to present in person on the big day or send it directly to your wine lover so they know the wine is coming.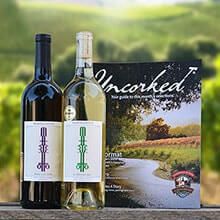 For You & For Gifts Save $10 on any order and get a free double-hinged corkscrew with your first shipment. Use code NEWMEMBER at checkout.
The Plonk wine club has always been among our favorites because of the proprietor's preference for quirky but delectable wines. Etty Lewensztain sources interesting wines made from grapes and regions you've never heard of (and some you have). Whether you choose four or twelve bottles you'll be glad you picked Plonk.
Lately we've come to think of Plonk as the "Somm club" that isn't run by a sommelier. With a focus on wines under $30 that will delight any curious wine drinker, we think the value is top notch. Also, unlike most wine clubs, if you're thinking of going red-only or white-only, you'll actually get four different selections (three of each if you upgrade to 12 bottles).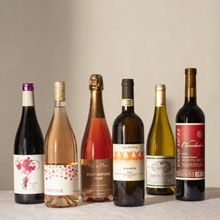 One-of-a-kind wine tasting club which delivers wine by the glass instead of in full size bottles so you can taste your way through sommelier-selected grown up juice. Reorder full bottles or more glasses of what you love. Now delivered quarterly.
We especially love that sommelier Tyler Kennedy picks the wine — and it shows. We've been super impressed with the quality of each wine we've received. The unusual selection genuinely seems like a somm picked the wines. We also love the pricing which rewards bigger customers.
This is, by far, our favorite wine club gift for adventurous drinkers, light drinkers, and even wine professionals. In addition to a top-notch sommelier-curated wine selection, the packaging is novel and fun, and really well-constructed. Save big with longer subscriptions and when you double the order for two people to enjoy.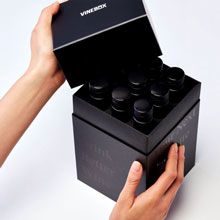 We already go weak in the knees for a great champagne, but the shipment we received has us wishing the next shipment would get here sooner. A mouth-watering way to explore the region of Champagne, particularly from boutique grower houses that rarely export to the United States.
A delightful and decadent way to treat yourself (or pamper a lucky gift recipient), Henri's Reserve is a playful yet sophisticated true Champagne Club, featuring top-notch small producers.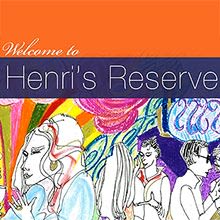 A surprisingly high-quality affordable wine club offering a comprehensive range of wine regions, grape varieties, and wine styles. 90+ Cellars is a modern-day négociant, sourcing wine at all different stages of production to produce wine at very low prices.
We've been fans of the Ninety Plus brand since we started working in the wine business. We especially love the affordable pricing, which allows wine shoppers on a budget to explore premium wine regions and the grapes they're known for.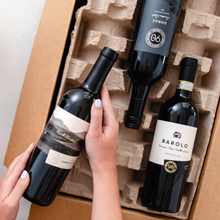 Grapeseed Wine started out as a way to have customers help fund one-time wine productions by acclaimed winemakers, but now it's a wine club, too. Get preferred pricing on all of their new releases and enjoy helping stellar winemakers stretch their winemaking creativity.
We're big fans of any group that has exclusive wines because they produced them (as opposed to buying out a full production of someone else's wine)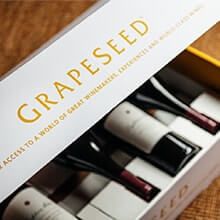 Sometimes you want bubbly, sometimes you want rosé, and with this club you can get both from small wineries offering exceptional value. There aren't many sparkling wine clubs and this is the only wine club we know of that promises rosé in every shipment.
Rosé has experienced a meteoric rise to popularity, because it plays well in so many different styles, and these sommelier-selected sparkling rosés (and still rosé, too) scratch that rosé itch. We especially love how the selections are dry and fruity without being too sweet.
The Bubbles & Rosé wine club makes a terrific gift for anyone who enjoys wine. These somm-selected dry rosés, both still and sparkling, are one of our favorite wine club gifts because every box is fun and brings joy. Gift message available, but no gift wrap.