Wine Clubs — Let Experts Pick Your Wine
Discover great wine and get great deals when you join a wine club subscription
What is a wine club? Sort of an ambiguous term, there are a few different kinds of wine clubs: wine clubs from retailers, wine memberships from wineries, and social clubs whose purpose is to explore or drink wine with a group of like-minded wine lovers or friends.

Why join a wine club? The reasons to join a wine club vary depending on the kind of wine club you're talking about. Join a retail wine club for discovery, simplicity, convenience, access, and value; join a winery wine club to get special discounts and access to new releases that may not be available more widely; and join a social wine club to learn about wine in an informal setting.
The top reasons to join a wine club
Discovery. Bored with the grocery store selection? It's time to try the world of wine that isn't produced by massive companies. You may find a new favorite wine.
Simplicity. If you ever feel overwhelmed by the wall of wine at BevMo! or the unlimited selection from online wine shops, a wine club will pick for you.
Convenience. If you are too busy to learn about exciting new wines or to go pick them up at a wine store, make wine buying easier by having it delivered.
Access. If you want access to small-production wines from boutique wineries, you can join a wine of the month club that sources these wines.
Value. Looking for members-only pricing or everyday value? There are fewer middlemen involved in getting your wine to you with wine clubs than wine stores.
Guarantee. The best wine clubs offer a satisfaction guarantee (get a credit for wine you didn't like). Some offer credits for "bad bottles," but some offer credits for wines you just didn't like, or even a 100% money back guarantee.
Since my professional focus is on retail wine clubs, the rest of this page discusses retail wine subscriptions, not winery memberships or social clubs.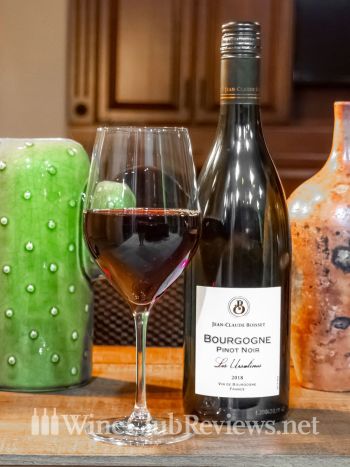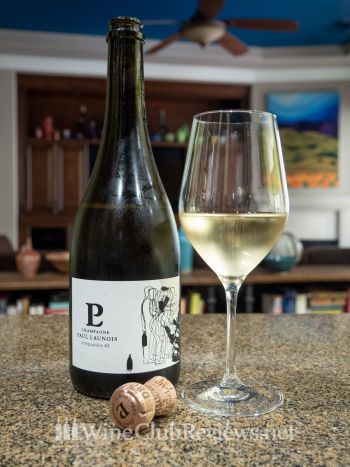 How do wine clubs work?
Historically, the general idea behind a wine club is that a wine expert picks wine they think people will like, and ships it to them once a month. Everything in the world is more complex than it used to be, so now wine clubs work in a variety of ways. The most important distinction between how wine clubs work right now is the difference between a curated wine club and a personalized wine club. The other important things to know about are: how wine shipping works, introductory offers, and satisfaction guarantees.
Personalized wine clubs
Personalized wine clubs tailor the selections in your wine shipments to your personal tastes. They do this through a variety of means — letting you pick your own wine, using an algorithm which gets to know what you like and picks your wine, and having a sommelier hand-select each wine you receive to match your exact personal preferences. See all personalized wine club reviews.
Curated wine clubs
On the flip side, curated wine clubs have a specific point of view about the wine they ship and are designed to help wine lovers explore the world of wine, either in a narrow way or a very broad way. Some curated clubs feature small artisan wineries, some feature organic wine. Many feature interesting wines from around the world. See all curated wine club reviews.
Shipping overview
At a high level, shipping wine to your home is not straightforward. There are more details in my How to Buy Wine Online guide, but here are the salient details:
Every wine club can't ship to every state. I've organized the site to make this part easy for you.
Someone 21 or older must be present to sign for the package when it is delivered. There are three delivery attempts, but you don't want your wine sitting on a truck for three days.
If you are not usually home during the day, ship your wine to your workplace.
If you can't ship your wine to your workplace, try redirecting your wine deliveries to a nearby FedEx Office, The UPS Store, or their partner stores like Walgreens, Duane Reade, or Michaels.
Some wine clubs offer free shipping, but it's never really free and in those cases it's baked into the per-bottle price, so don't pay too much attention to that. Learn more about the cost of shipping wine, wine delivery in general, or shop wine clubs that ship to your state or Canada.
Introductory offers
Joining a wine club is sort of a commitment. I say "sort of" because you can cancel any time, but you are still opening the door to recurring charges on your credit card. Many wine clubs understand this may require a leap of faith, but in order to entice you to try their service, they have what the industry calls an introductory offer — a substantial discount on your first shipment (up 50% off, and sometimes even more).
Satisfaction guarantees
What happened the last time you bought a bottle of wine you didn't like at a local wine shop, grocery store, or big box store? You were stuck drinking it or pouring it, but your money was gone. Many wine clubs offer a satisfaction guarantee which will replace bad bottles or give you credits toward future shipments for wines you didn't like. Risk-free wine discovery is the best reason to buy from a wine club!
Are wine clubs a good deal?
Yes, wine clubs can be worth it when you join the right wine club for you. Wine clubs often offer better value than buying at a local wine shop, a big box store, a grocery store, or an online wine retailer and the value comes from several areas: discounts below suggested retail price, a satisfaction guarantee, wine selection, and personalization. Learn more about the value wine clubs provide.
What kinds of wine clubs are there?
There is a wine club for every kind of wine lover. Seriously. I've spent some time organizing them in a way that might be helpful to you.
Wine clubs based on where you are on your wine journey. If you are new to wine or wine clubs, find approachable and affordable options with wine clubs for beginners. If you're ready to upgrade, wine clubs for enthusiasts are a perfect place to start your search. If you already enjoy expensive wine ($50-250 a bottle) or are ready to start spending more, I recommend exploring premium wine clubs for connoisseurs.
Wine clubs based on how much you drink. It used to be that all wine clubs were two-bottle shipments. These days, you can find many more options. Here is what I recommend if you want to get most of your wine from a subscription.
If you drink a bottle a week…
You need four bottles a month or twelve bottles delivered quarterly
If you drink two bottles a week…
You need eight bottles a month or sixteen bottles delivered every other month (you will need to combine clubs as those are not standard shipment sizes)
If you drink three bottles a week…
You need twelve bottles a month
If you drink more than three bottles a week…
I suggest joining more than one club to expand your wine discovery adventure
Shop monthly wine clubs or quarterly wine clubs to find the right mix. Or, you can start your shopping with how many bottles you want in a box: 2 bottles, 3-4 bottles, 6 bottles, 12 bottles.
Wine clubs based on your preferences. Some people prefer to stick to what they love rather than branch out and try new things. Some people just want more of what they love, no matter how much discovery is going on. For those people, specialty wine clubs abound.
Red wine clubs. If you want to focus on California red wine clubs, International red wine clubs, or a specific grape like Cabernet Sauvignon or Pinot Noir, you've got choices. Not sure where to start? Check out my guide to the best red wine clubs.
White wine clubs. There are fewer dedicated white wine clubs than there are red wine clubs, but you can still find what you're looking for. I would definitely start with my best white wine clubs list or try a personalized wine club if your go-to is a specific kind of white wine.
Champagne! Everyday needs more bubbles in it and there are a handful of perfect wine clubs for sparkling wine lovers and Champagne aficionados.
Earth-friendly wine clubs. If what you put in your body or how the products you buy are produced matters a lot to you, you should buy your wine with the same standards. There are a handful of excellent organic and natural wine clubs out there. While organic is an industry standard term (for all of agriculture, not just wine), natural wine is not. Organic refers specifically to farming practices, while natural wine includes, depending on who you ask, winemaking techniques and harvest practices.
Diet-friendly wine clubs. I'm not referring to calories here, more about dietary restrictions. offers a vegan wine club and a no sulfites added wine club. There are even kosher wine clubs.
Regional wine clubs. Many wine clubs want you to try wine from everywhere, they're typically called International wine club> or don't even mention the region at all. Then there are wine clubs for specific areas like France, Italy, California, and the Pacific Northwest. There are very few wine clubs specializing in other regions, so if you're looking for something else, try a personalized wine club.
Personalized wine clubs. Rather than a curated selection for all the members, these offer a personalized selection just for you. There are different ways to approach personalization: you pick your own wine, you tell a sommelier what you want to drink, or let a computer algorithm get to know what you like (it's pretty good at it!). Most personalized clubs start with a quiz experience as a jumping off point.
Wine clubs for gifts. Many popular wine clubs don't offer a gift subscription option, but the best wine clubs to give as gifts come from companies where gifting is not an afterthought, but a critical component of their business. I generally recommend those companies for gifts because both you and your gift recipient will have the best experience. Gift subscriptions are typically prepaid, so they're sold by how many shipments will be delivered. Shop 3-month wine gifts, 6-month wine gifts, or Year of Wine gifts. Many gifts are offered every other month or quarterly.
What are the best wine clubs to join?
As you might have guessed from the huge variety of wine clubs available, it's not always easy to tell someone what the best wine club is for their needs. That's why I have a variety of lists, not just one.
That said, if you just want it made even simpler, here are some recommendations: