Organic Wine Club Review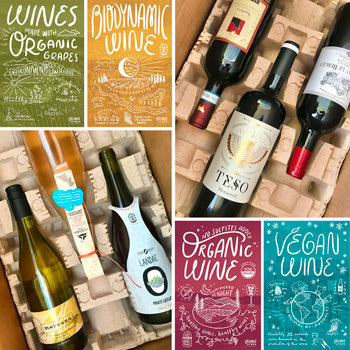 Wine Club Overview & Details
Wine Club Rating:
This wine club is...
Summary
The perfect wine club for organic wine drinkers, Organic Wine Exchange (OWE) offers so many personalization options that everyone can get the best organic wine club for their needs. Choose Organic, Biodynamic, Vegan, No Sulfites Added, or all of the above.
What I Like
Proprietor Annie Arnold has gone out of her way to bring her love of organic wine to wine consumers in a convenient way with a great wine club. Annie is doing everything she can to make buying great organic wine easy.
Improvements
OWE is focused on great value for organic wine, but a premium-level wine club would be a great addition for those who want to spend a little more.
Organic Wine Club delivers to
AK AZ AR CA CO CT DC FL GA HI ID IL IN IA KS LA ME MD MA MI MN MO MT ND NE NH NJ NM NY NC NV OH OK OR PA RI SC SD TN TX VA VT WA WI WV WY
Don't see your state? Organic Wine Exchange does not ship there. Browse wine clubs by state.
Join Organic Wine Club
FYI: I find great wine deals so you don't have to. To keep me on the hunt, I earn a commission when you buy wine based on my recommendations.
Coupons & Promo Codes
Deal Save 30%
Get 10% off the first three shipments when you join an Organic Wine Exchange club. Use code WC10X3 at checkout.
Organic Wine Club Review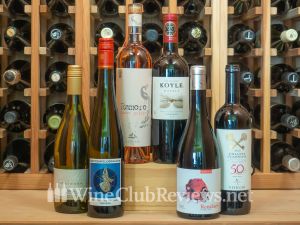 It's rare I anticipate a delivery from a new-to-me wine club as much as I did for this one. My own experiences with organic wine have been less than exciting — or so I thought until I started researching the subject more thoroughly. As it turns out, many wineries are organic and biodynamic but just don't advertise themselves that way. That's why you need an organic wine sherpa like Annie Arnold of Organic Wine Exchange (OWE).
It's also rare that as I crack open the box and discover the vinous goodies within, that I get more excited about trying the wines. At first glance I could see these were high-quality bottlings from real wineries. Even more exciting, as I started to examine the labels, was the variety of grapes and wine regions represented in the box — some were even new to me, which is something I'm always happy to see in a shipment from a wine club.
Organic Wine Exchange Wine Club Options
The primary wine club at OWE is their Organic Wine Club (makes sense). These wines are always organic and/or biodynamic, with low or no sulfites added. If you want to specialize further, you can. For instance, they also offer a Vegan Wine Club, a No Sulfites Added Wine Club, and a specific Biodynamic Wine Club.
Combine any of these with other preferences like wine color, style, and region!
All of their wine clubs feature family wineries from around the world and are offered as 3, 6, or 12-bottle subscriptions. Shipments are delivered monthly or quarterly, and monthly shipments are cheaper than quarterly.
If you subscribe to a 3 or 6-bottle membership, each wine in each shipment will be different. If you're a 12-bottle subscriber, you'll get two each of six different wines.
Shipping is included in OWE's wine clubs. For additional orders (outside of standard subscription deliveries), flat rate shipping in California is $24 for up to 12 bottles so it pays to order bigger shipments. Outside of California you choose FedEx or UPS based on real-time rates and pay their quoted rate.
Organic Wine Exchange Wine Review
My OWE Wine Ratings
| | |
| --- | --- |
| Quality of Wine | |
| Price of Wine | |
| Wine Curation | |
As I mentioned earlier, we were excited to receive this selection of organic wines. One of the great reasons to trust Organic Wine Exchange is they show you the wines sent in past shipments. Some of their competition hides the wines they've shipped — this kind of transparency demonstrates OWE's confidence in their wine selections.
Here is what we received in our first shipment:
---
2018 Lunaria "Ramoro" Pinot Grigio ($15)
This Italian Pinot Grigio was a delightful discovery. Skin contact gave the wine a slightly pinkish-orange tint. The wine did not taste of alcohol as so many Pinot Grigio do — it was dry and fruity.
This wine is Demeter-certified (biodynamic), Vegan-certified, and certified Organic according to the EU.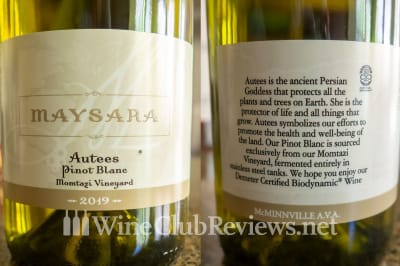 2019 Maysara Autees Pinot Blanc ($17)
Another exceptional example of an organic wine that is bright and fruity. It is produced in Oregon.
This wine is organic and Demeter-certified (biodynamic).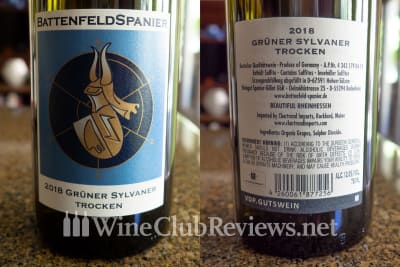 2018 Battenfeld-Spanier Grüner Sylvaner Trocken ($19)
Always fun to discover a new grape. This wine wasn't exactly in our subjective wheelhouse, but it was well-crafted and we were glad to learn about this Grüner.
This wine was made with organic grapes in Germany.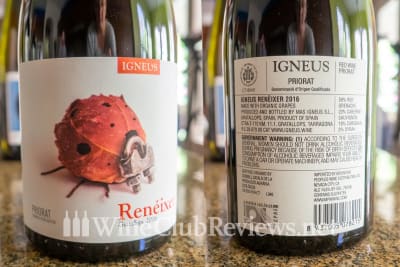 2016 Mas Igneus "Renéixer" Negre ($16)
We wanted to love this Grenache-dominant red blend, but we just didn't. It was well-crafted but just wasn't fruity enough for our tastes.
This Spanish wine is made with certified organic grapes and is vegan friendly.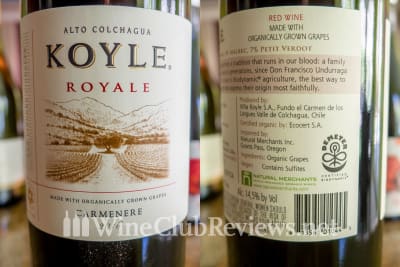 2016 Koyle Royale Carmenere ($23)
An enjoyable, medium-bodied red wine from Chile. The diverse flavor profile including both chocolate, blackberry, and peppercorn made it food-friendly and easy to sip on after.
This wine is Demeter-certified (biodynamic) and made with certified organically-grown grapes.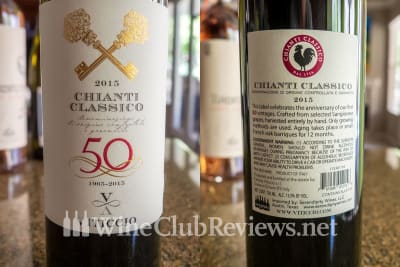 2015 Viticcio Chianti Classico ($18)
This was a nice Chianti — we drank it young but would be interested to see how it would age, too.
This wine is EU certified organic though it is not labelled as such. The winery has been biodynamic since 2003 (not certified) and organic since 2013.
Membership Benefits
My OWE
Benefits Ratings
| | |
| --- | --- |
| Satisfaction Guarantee | |
| Customer Service | |
| Wine Education | |
| Convenience | |
Satisfaction Guarantee. Organic Wine Exchange, in keeping with their mission to be awesome, offers a 100% satisfaction guarantee. If you don't like the wine you receive in your club shipments, contact Annie and she'll make it right.
Customer Service. OWE is a small, family business. Annie prides herself on excellent customer service. Wine memberships are very customizable and any special requests will get a personal email confirming the details and potential caveats of such requests. In terms of "above and beyond," we give OWE extra props for the way it personalizes memberships.
Convenience. As frequent wine buyers ourselves, we are amazed that more wine clubs don't choose GLS to ship their wines. This delivery service is typically cheaper in California, but now has expanded service to all states West of the Rockies. They also offer a special wine service, guaranteeing air-conditioned trucks and special handling at their facilities. For places where GLS isn't an option, OWE uses FedEx.
Personalization. For what we would typically call a curated wine club (as opposed to truly personalized), this wine club offers a great deal of flexibility and personalization. Between a large number of options for how you want your memberships structured (number of bottles, frequency of delivery, mix of wine color), they also will personalize your membership to fit your needs. Some members opt for red & rosé, some want to limit their membership to a particular region, etc. Additional possible personalizations: GMO-free, Low Sugar, Low Alcohol, and Dry Farmed (no irrigation).
Discount opportunities. OWE does a good job of offering discounts for volume buyers. You get per bottle price breaks as you upgrade from 3 to 6 to 12 bottles and monthly subscribers save up to $20 per shipment. They also send members exclusive coupon codes and alerts about limited releases.
Not to be overlooked, you can save $20 on your first shipment when you join a wine club at Organic Wine Exchange with coupon code Welcome20off.
---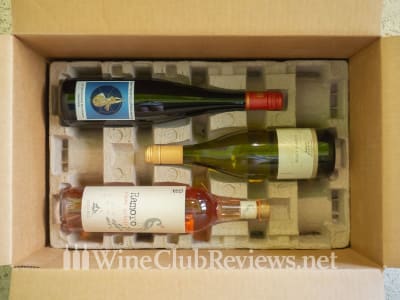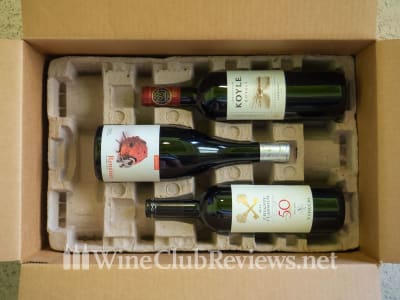 Who Should Join the Organic Wine Club?
We recommend Organic Wine Exchange subscriptions for anyone who is interested in buying organic wine, especially via a wine membership. The variety of wines Annie carries, and offers through her wine clubs, will keep you busy and discovering new organic wine for a long, long time.
Some of the other wine clubs in the "natural wine" market promote their wines as low sugar and low alcohol. These terms are relative. Most wine is low sugar and most organic wine is low alcohol compared to big red wines produced using conventional methods. In wine, less alcohol and less natural sugar usually means less taste, too. If your dietary needs are such that low sugar and low alcohol are important aspects of your wine selection, you can personalize your membership to meet those requirements. Otherwise you can experience a broader range of wine flavors with OWE's standard Organic Wine Club membership.
If you are looking for a No Sulfites Added "natural" wine club, OWE doesn't automatically ship low sugar/alcohol wines to achieve this.
Organic Wine Exchange Subscription Gift Review
This is a wonderful wine subscription to give someone who wants to drink organic, biodynamic, or no sulfites added wines. OWE offers 3-month and 6-month pre-paid memberships delivered monthly and a 12-month "year of wine" subscription delivered quarterly.
It is worth noting that the extent of OWE's giftworthiness is a customizable gift message in the first delivery. Normally we'd like to see gift wrap, or possibly even an elaborate gift notification that is shipped out ahead of the first delivery. Nevertheless, the environmentalists in us understand those options represent additional carbon impact and are truly unnecessary. While we don't fault the lack of pomp and circumstance, we do think it's worth mentioning.