Organic Wine Exchange Reviews
Organic Wine Club Review
In this review · Wine Club Options · Wine Review · Membership Benefits · Who Should Join? · Gift Review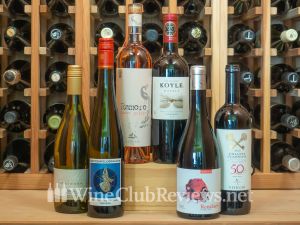 It's rare I anticipate a delivery from a new-to-me wine club as much as I did for this one. My own experiences with organic wine have been less than exciting — or so I thought until I started researching the subject more thoroughly. As it turns out, many wineries are organic and biodynamic but just don't advertise themselves that way. That's why you need an organic wine sherpa like Annie Arnold of Organic Wine Exchange (OWE).
It's also rare that as I crack open the box and discover the vinous goodies within, that I get more excited about trying the wines. At first glance I could see these were high-quality bottlings from real wineries. Even more exciting, as I started to examine the labels, was the variety of grapes and wine regions represented in the box — some were even new to me, which is something I'm always happy to see in a shipment from a wine club.
For You Get 10% off the first three shipments when you join an Organic Wine Exchange club. Use code WC10X3 at checkout.
Read Our Organic Wine Club Review