Cabernet Sauvignon Wine Clubs & Subscriptions
Due to complex shipping laws, alcohol can't be delivered everywhere. Select the state where you'll be shipping the wine and I'll make sure you know which clubs can ship there.
Otherwise known as "The King," Cabernet Sauvignon is the most widely planted grape in the world. Often found as part of red blends like those from Bordeaux, it is also bottled as a single-varietal wine elsewhere in the world, most notably in Napa Valley.
You might think that with this wine's incredible popularity, there would be an abundance of Cab Sauv subscriptions out there, but there aren't! Here are the recommended wine subscriptions for Cab devotees.
FYI: I find great wine deals so you don't have to. To keep me on the hunt, I earn a commission when you buy wine based on my recommendations.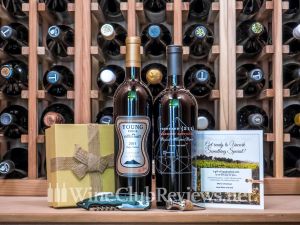 For You Join the Aged Cabernet Series and get two extra bottles of Aged Cab in the first shipment. Until Oct 31. Use code TWOEXTRA at checkout.
Exclusive Deal For You Save 50% on your first shipment. Until Dec 31. Use code WCRHALF at checkout.
For Gifts Save 10% on wine club gifts. Until Jan 1. Use code YES10 at checkout.
Unlike many wine clubs who only focus on the profitability of each bottle, The California Wine Club is a woman-led business which emphasizes excellent customer service, excellent gift-giving, and they only work with small family wineries who otherwise would have a difficult time getting their wines to market in a wine industry dominated by really big names.
A speciality wine club if ever there was one, this one-of-a-kind subscription offers sought-after Napa Valley & Sonoma County Cabernet Sauvignon which has been perfectly cellared for 7-12 years. If you already love to age wine or are curious about the experience, this is a must-try subscription.
Here are some of the recently-shipped wines: 95-point Roy Estate 2005 Estate Grown Napa Valley Proprietary Red Wine, 96-point The GRADE Cellars 2013 Winfield Vineyard Napa Valley Cabernet Sauvignon, and 94-point Clouds Rest Winery 2013 Égoïste Sonoma County Reserve Cabernet Sauvignon.
All of their wine club shipments include Uncorked, a full-color magazine which details that month's featured wines, wineries, and winemakers. Subscribe on an ongoing basis or choose 1-12 shipments and have them sent monthly, every other month, or quarterly. They also offer an industry-leading satisfaction guarantee, called a Love It! Guarantee: if you don't love a wine, you can get something else shipped out for free.
Side note: to my knowledge, this is the only aged wine subscription in the US.
Next Club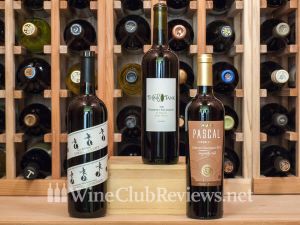 Available exclusively to our readers and their regular Vinesse members, there are a host of specialty wine clubs at Vinesse. Their specialty clubs operate differently than their regular wine club membership and — insider tip — they offer their best prices when you prepay for gifts (or for yourself).
The Vinesse Cabernet Sauvignon club features affordable Cabs from around the globe. The Cabernet in this club is a good value if you're accustomed to drinking wines in the $12-15 range. This club isn't really for high-end Cab lovers or those looking for exceptional value.
Next Club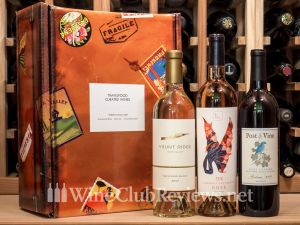 I recently had a conversation with a reader seeking a Napa Wine Club which offered the best bottlings from the most famous Napa wineries. I explained that wines he seeks are allocated, so they're not available for aggregating into a subscription the way he'd like. In the wine industry allocated means there are special buyers — typically restaurants, retailers, and collectors — who get first access and buy all of the wine produced each year.
In wine it is most often the case that the greatest value comes from lesser-known producers. These wizards work with Cabernet grapes grown in some of the best land of the world for those vines, and they still get unbelievable ratings, but don't carry the cache of Opus One and Joseph Phelps Insignia. The good news is they're just as good and available for purchase by mere mortals.
If these are the Cabernets you're interested in, you should check out Wildcrafted Wines' Cabernet Sauvignon club. A modest commitment of three bottles every six months, proprietors Laura and Terry leverage their "locals only" connections in Napa to source incredible and hard-to-find Cabernet from the region. The current selection includes St. Helena & Coombsville, Howell Mountain, and Spring Mountain Cab.
Excellent service is a founding principle for Wildcrafted Wines, so after you sign up, give them a call if you want to customize your subscription, add more bottles, etc.
Next Club
Napa Valley Cabernet Club
Hall Wines, the eponymous Napa Valley winery started by winemaker Kathryn Hall and her husband, is renowned for their Cabernet Sauvignon. They make a lot of different Cabs at several different price points in addition to some Merlot and some Sauvignon Blanc. Their clubs only ship Cabs.
If you've ever tried a wine from Hall Wines and you liked it, you should consider joining their wine club. There are two club levels: Primary Colors with allocations starting at $175 per shipment and Collection Club with allocations starting at $325 per shipment. Both clubs ship four times per year.
As with memberships at most wineries, being a member at Hall Wine entitles you to a few important perks. First, you'll get access to wines that are only winery exclusives (not distributed outside the winery). Second, you'll enjoy a membership discount which increases over time — including extra wines you order outside your regular shipments and at their other wineries — WALT (Pinot Noir and Chardonnay) and BACA (mostly Zinfandel).
If you'll be in Napa, there are additional perks you can take advantage of, like free tastings at the winery (and their other wineries), an exclusive Members Lounge, members-only parties, and special pricing on hotel rooms.
As a member at several winery clubs, one thing I really like about Hall is that they show you the shipment calendar for the whole year — also useful for helping you decide if you want to join.
Next Club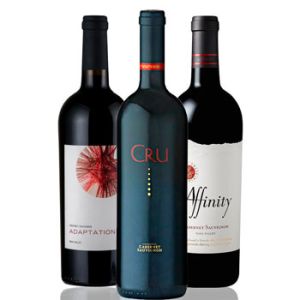 Bounty Hunter is an acclaimed wine store located in the heart of Napa. Their regular inventory includes a prestigious collection of Napa Valley Cabernet and this wine club showcases that bounty. In the past they've included a plethora of much-desired Napa Cabernet, along with the occasional stunner from different wine regions.
Examples of previously shipped Cabernet Sauvignon include: Vin Perdu, Martin Ray Synthesis, Chappelet 'Signature,' Lail 'Blueprint,' Benziger Reserve Sonoma Valley, Scribe Atlas West, Sequoia Grove, and Jean Edwards Cellars Stagecoach.
Three bottles per shipment, available monthly or quarterly. Shipping is included for subscription shipments, and you also get a "Trailblazer" membership which includes free standard shipping on all of your purchases while your membership is active. Also enjoy a members-only discount of 20% on over 1100 bottles in their online store.
Cabernet Sauvignon from Personalized Wine Clubs
Not all wine clubs suitable for Cab lovers call themselves Cab Clubs. Some wine clubs are personalized in such a way that you can make them into any kind of wine subscription you want. Three such wine clubs are perfect for Cab Sauv sippers — Picked by Wine.com, Nakedwines.com, and Organic Wine Exchange.so if you want to impress your picky wine lover, try one of these fantastic niche wine club gifts.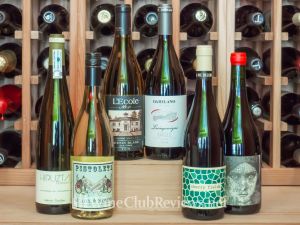 For You Join today and save $50 on your first box of wine personalized by you and picked by a sommelier. Use code PICK50 at checkout.
A totally customizable wine club, you provide your preferences via a quiz and a free-form text entry, and a human sommelier handpicks your shipments accordingly. You can set your per-bottle price from an average of $20 to an average of $40. This won't be enough to indulge in much Napa Cabernet, but there is plenty of excellent Cabernet Sauvignon produced around the world at more reasonable price points.
Your subscription can be handled in two ways. If you don't yet know what you like, you can ask the sommeliers at Wine.com to introduce you to regional classic styles, because maybe you like Australian or Chilean Cabernet Sauvignon but you just don't know it yet.
You can also be very specific about what you know you like. For example, if you like cool-climate Cab flavor profiles like bell pepper, asparagus, or other vegetal flavors; medium-climate Cab profiles like mint, black pepper, or eucalyptus; or a jammy hot-climate profile. Maybe you love grippy tannins and a big oak profile? They can do that, too.
Next Club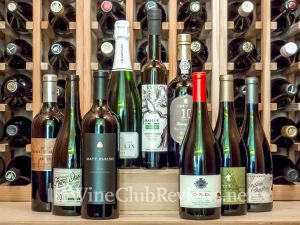 For You Save $100 on your first 6-bottle case, just $49.99. Shipping included. Then save another $20 on your second order. Click for This Deal.
Exclusive Deal For You Save $100 on your first 12-bottle case, just $79.99 — shipping included. Then save another $20 on your second order. Click for This Deal.
Not exactly a typical wine subscription, you make a monthly deposit of $40 to Nakedwines.com which can be used to purchase wine whenever you choose. A minimum order of six bottles is required. You pick all of your own wines from hundreds of bottles in their inventory.
On October 15, 2021 there were more than 50 different Cabernet Sauvignon wines available from American regions like Napa Valley, Sonoma Valley, and Mendocino as well as other countries like Chile, Australia, and France.
Since you choose every wine you receive, you can build your own Cabernet Sauvignon subscription and reorder your favorites or branch out to other grapes.
Next Club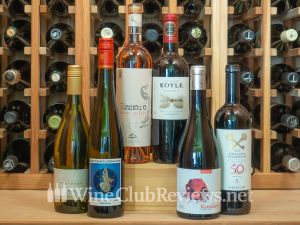 For You Get 10% off the first three shipments when you join an Organic Wine Exchange club. Use code WC10X3 at checkout.
If you are concerned about the environment or prefer organic sustenance, I strongly recommend trying a wine club from Organic Wine Exchange. This woman-led small business sells only organic wine and has created a variety of subscriptions to choose from: Organic, Biodynamic, Vegan, and No Sulfites Added.
All wine clubs can be further customized however you like, in this case you can choose to receive all Cabernet Sauvignon. When you sign up for this level of customization you'll be contacted by proprietor Annie Arnold to confirm your preferences and explain how the club works in detail.