Cabernet Sauvignon Wine Clubs
Join a Cabernet Sauvignon wine of the month club subscription
Specialty Red Wine Clubs: All Red Wine Pinot Noir
On this page you'll find all of the Cabernet Sauvignon wine of the month clubs we've reviewed. Our ratings system looks at quality-to-price ratio, shipping costs, uniqueness, and custom features. Wherever possible, prices include shipping costs, but rarely include sales tax. Be sure to select the state you're shipping to, as not all wine clubs can ship to all states.
Good wine subscription gift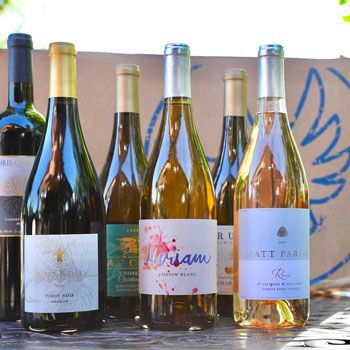 For You Save $100 on your first 6-bottle case, just $39.99. Shipping included. Voucher code is already entered. Click for This Deal.
Naked Wines isn't really a wine club the way you think of one, but it's a personalized wine buying service that you pay into on a monthly subscription so… we treat it like one. It also happens to be the most interesting wine club we've come across in a while.
Cabernet Sauvignon: Naked Wines offers much more than just Cabernet Sauvignon, but there aren't a ton of affordable Cabernet subscriptions out there, so we recommend checking it out. If Cab Sauv is your favorite, there were 39 different Cabs for sale when we last checked (Sept 24, 2019). Wine regions for the Naked Cabernet selection include California, Napa Valley, Alexander Valley, Columbia Valley (Washington), and other wine-growing countries around the wine.
Next Club
by The California Wine Club
Good wine subscription gift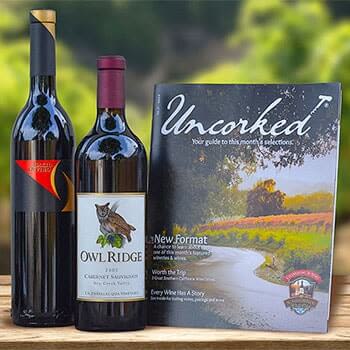 For Gifts Save 15% on all gifts from The California Wine Club. Does not apply to shipping cost. Until Oct 31. Use code BETTER at checkout.
For Gifts Get Free Shipping on gifts of 3 months or more. Until Jan 11. Click for This Deal.
This wine subscription focuses on high-end, small-production Napa Valley Cabernet Sauvignon that was perfectly cellared while it earned the status of Aged. All of these Cabs, from small family wineries in Napa, are ready to drink when they arrive. It is perfect to give as a gift or to join yourself. Past shipments have included both three-bottle horizontals and three-bottle verticals — a truly unique wine experience (more on this in the review).
Cabernet Sauvignon: This is the only Aged Cabernet Sauvignon wine club we know of. The wine comes from premium wineries throughout Napa Valley's many AVAs, including Mt. Veeder, Rutherford, Howell Mountain, Oakville, and Yountville. If you lack the patience or the cellar, you can still experience aged Napa Cab at a reasonable price.
The Aged Cabernet Series is the perfect wine gift splurge for a Cabernet lover. For an extra $18 you order a pre-wine gift package announcing the gift. Send it to yourself to present in person on the big day or send it directly to your wine lover so they know the wine is coming.
Next Club
by Vinesse
Good wine subscription gift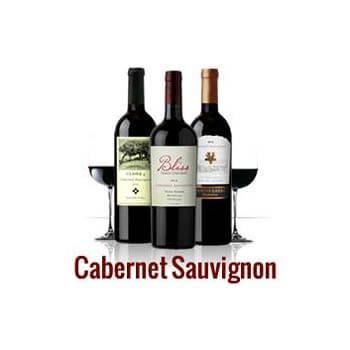 We recently received several shipments from Vinesse, including the Cabernet Sauvignon club, and they've really stepped up their wine buying. If you're interested in more than just California Cabernet and you don't want to spend a ton of money on it, we really recommend this Cabernet wine club. Plus, you get Vinesse's rock solid satisfaction guarantee for every bottle, taking all of the risk out of joining a wine club.
Cabernet Sauvignon: Among Vinesse's wine clubs that feature a single variety of wine, their quarterly Cabernet Sauvignon subscription is quite popular. Membership options include choosing 3-, 6-, or 12 bottles. The wines come from all over the world and shipments are priced below $20 a bottle.
Next Club