Pacific Northwest Wine Clubs
Join a Pacific Northwest wine of the month club subscription
Wine Clubs by Region: All Regions California International France Italy
Best Wine of the Month Clubs: Best California Wine Clubs Best International Wine Clubs
On this page you'll find all of the Pacific Northwest wine of the month clubs we've reviewed. Our ratings system looks at quality-to-price ratio, shipping costs, uniqueness, and custom features. Wherever possible, prices include shipping costs, but rarely include sales tax. Be sure to select the state you're shipping to, as not all wine clubs can ship to all states.
FYI: I find great wine deals so you don't have to. To keep me on the hunt, I earn a commission when you buy wine based on my recommendations.
by The California Wine Club
Good wine subscription gift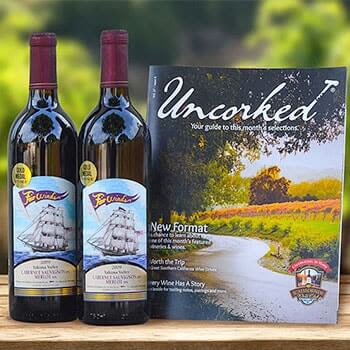 Exclusive Deal For You Save 50% on your first shipment. Until Dec 31. Use code WCRHALF at checkout.
This wine subscription focuses on high-end, limited-production wines from small family wineries in the broad wine region called Pacific Northwest. It includes Oregon and Washington and is perfect to give as a gift or to join yourself.
Pacific Northwest: Like the other wine clubs offered by The California Wine Club, this Pacific Northwest subscription features small, family wineries with limited production and distribution. Each shipment of two bottles includes two different wines from the same winery, showcasing their specialties and style. Recent selections include: Long Shadows Saggi and Poet's Leap in Columbia Valley, Cedergreen Cellars from Columbia Valley, Syncline Wine Cellars in Yakima Valley, Youngberg Hill Winery in Willamette Valley, William Church Winery in Columbia Valley, and Brandborg Vineyard & Winery in Umpqua Valley.
Next Club
by Wine Access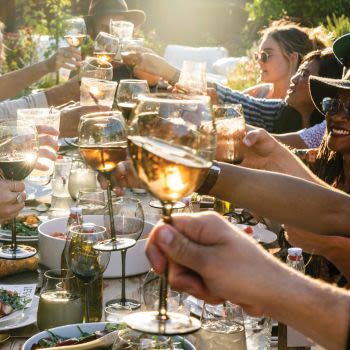 A surprisingly excellent wine subscription value. Wine Access, who manages this club for Sunset Magazine, has impeccable taste and a knack for finding wines of great value. The team applies these skills to their love of west coast wines, giving you one of the best six packs you'll find at this price.
Excellent $20 wine is getting harder and harder to find in California these days, but the Wine Access team nails it. What I love even more than the incredible value is that it comes with a world-class wine education offered by Master of Wine, Vanessa Conlin.
Next Club