International Wine Clubs
Join a International wine of the month club subscription
Wine Clubs by Region: All Regions California Pacific Northwest France Italy
Best Wine of the Month Clubs: Best California Wine Clubs Best International Wine Clubs
On this page you'll find all of the International wine of the month clubs we've reviewed. Our ratings system looks at quality-to-price ratio, shipping costs, uniqueness, and custom features. Wherever possible, prices include shipping costs, but rarely include sales tax. Be sure to select the state you're shipping to, as not all wine clubs can ship to all states.
Good wine subscription gift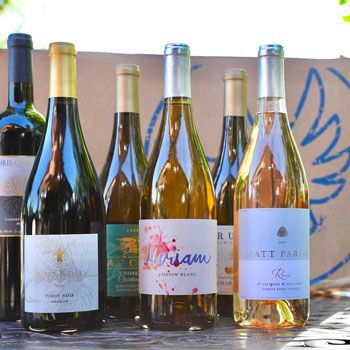 For You Save $100 on your first 6-bottle case, just $39.99. Shipping included. Voucher code is already entered. Click for This Deal.
Naked Wines isn't really a wine club the way you think of one, but it's a personalized wine buying service that you pay into on a monthly subscription so… we treat it like one. It also happens to be the most interesting wine club we've come across in a while.
The list of things we love about Naked Wines is long, but here are some of our favorite bits: the wines we tried were excellent and priced exceptionally well; the winemakers interact with commenters on a regular basis; you can make this wine club anything you want it to be.
Next Club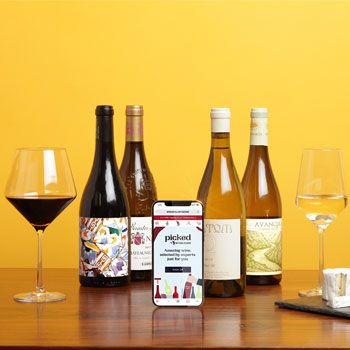 For You Join today and save $50 on your first box of wine personalized by you and picked by a sommelier. Use code PICK50 at checkout.
A personalized wine club where your wines are individually chosen for you by a sommelier who gets to know your preferences. Your selections are chosen from the largest inventory of online wine available in the United States at Wine.com.
This is a great wine club for anyone who knows anything about the wine they already love or are interested in exploring. You can be as detailed and specific as you want to be, you can change your preferences as you go, and your sommailier sees your feedback about every bottle.
Next Club
by WINC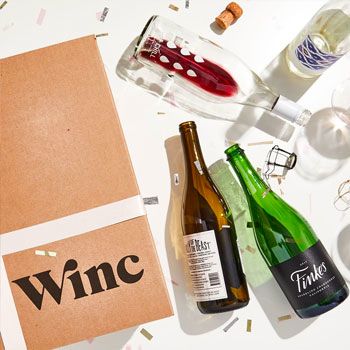 Exclusive Deal For You Join today and get four bottles for $24.95 and free shipping. Click for This Deal.
Winc set out to change the wine industry by finding new ways to get better value to wine drinkers who spend less than $15 a bottle — and they're succeeding. By delivering a broad range of wine which appeals to every palate, Winc is a standout wine of the month club.
We love how they go above and beyond to reward loyal customers with substantial savings. No other wine club offers this level of loyalty rewards, or this much fun! They have a great variety of wines available, all under $25.
When you give a Winc subscription, you are giving wine credits which can be redeemed by your favorite wine lover. They'll then set up their own account so Winc's personalization engine can get to work on learning what they love. Opt for a fancy gift announcement on the big day for a little extra dough.
Next Club
by International Wine of the Month Club
Good wine subscription gift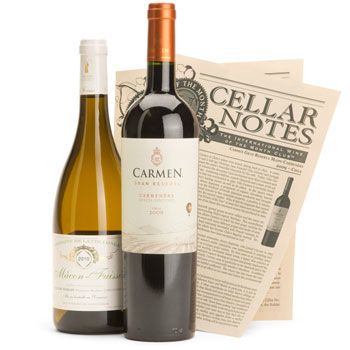 For Gifts Save $10 when you give a 4-month wine club gift. Use code SAVE10 at checkout.
For Gifts Save $15 when you give a 6-month wine club gift. Use code SAVE15 at checkout.
For Gifts Save $30 when you give a year of wine gift. Use code SAVE30 at checkout.
This is the entry-level wine club from the International Wine of the Month Club, but unlike some other wine clubs in this price range you'll always receive Estate-bottled wines. Also for a wine club in this price range you get excellent tasting notes and winery information for every wine that's shipped.
Unlike some other wine clubs which focus on acquiring closeout wines to ship to their members, this wine club cares a great deal about coming up with consistent selections befitting their reputation of 25 years in the business. Their tasting panel includes proprietor Kris Calef, wine professionals, and everyday wine drinkers, so they excel at finding palate-friendly wines with wide appeal.
Wine club gifting is an area that this company excels at. They give you the most options of any two-bottle wine club, from when you pay for each shipment, to all of the standard customizations, gift notice options, etc. The first shipment of all gifts includes organza-wrapped bottles for an extra touch.
Next Club
International Premier Club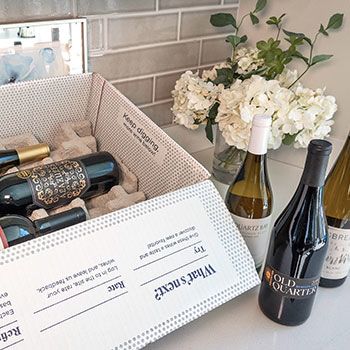 For You Save $40 — Try Firstleaf and get 6 bottles of wine selected just for you for just $39.95. Shipping is included. Click for This Deal.
An affordably-priced personalized wine club that learns what you like as you receive, drink, and rate six bottle shipments. International, domestic, and award-winning wine from a thoroughly modern wine subscription box service.
Compared with other wine subscriptions in this price category, we think Firstleaf has nailed ease-of-use, presentation, and offers reasonably-interesting wines. We also really like that they identify the body, acidity, sweetness, fruitiness, and tannin level for each wine they sell. You can review the wine before it is shipped and swap out wines that have characteristics you don't like.
Since Firstleaf is a personalized wine subscription, gifts are given as electronic gift cards. This gives the recipient the chance to customize the wine selection, as they're meant to do. Gift cards are issued in denominations of $25-200. We recommend at least $100 to make sure he or she doesn't have to pay for any part of the first box.
Next Club
Good wine subscription gift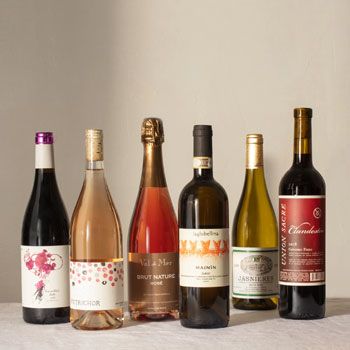 For You Save $20 and get free shipping on your first wine shipment. Use code SUBSCRIBE20 at checkout.
The Plonk wine club has always been among our favorites because of the proprietor's preference for quirky but delectable wines. Etty Klein sources interesting wines made from grapes and regions you've never heard of (and some you have). Whether you choose four, six, or twelve bottle shipments you'll be glad you picked Plonk.
Lately we've come to think of Plonk as the "Somm club" that isn't run by a sommelier. With a focus on wines under $30 that will delight any curious wine drinker, we think the value is top notch. Also, unlike most wine clubs, if you're thinking of going red-only or white-only, you'll actually get four or six different selections (2 of each if you upgrade to 12 bottles).
Next Club
by Wine Access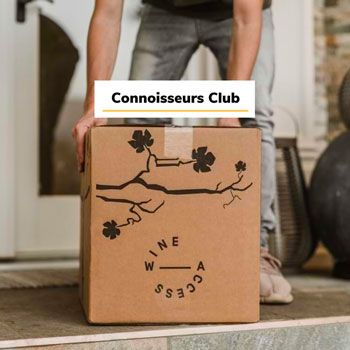 For You Save $25 on your first two shipments of any Wine Access wine club. Click for This Deal.
Ultra-premium and hard-to-find, this wine club focuses on small-production wines of distinct character and impeccable pedigree worthy of the name Connoisseur. These wines are great for special-occasions and discovery of the world's best wine regions.
We frequently see highly-rated and special wines pass through the Wine Access inventory. They don't pigeon-hole their selection to a narrow set of wine regions or grapes so there's always something new and exceptional to try.
Next Club
by Wine Access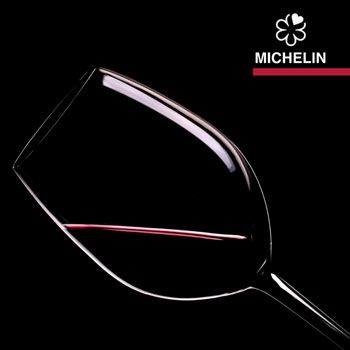 For You Save $25 on your first two shipments of any Wine Access wine club. Click for This Deal.
Wine Access leveraged their status as the official wine provider of the MICHELIN® Guide and created a wine subscription featuring world-class restaurants and the wines that pair best with their cuisine.
As I don't get a chance to frequent Michelin-starred restaurants, I love that this subscription offers a window into that world of fine dining and wine pairing.
Next Club
Michelin Wine Subscription
by Roscioli
Good wine subscription gift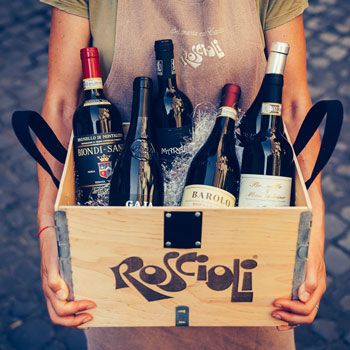 For You Get 25€ (roughly $30) off your first payment when you join Roscioli Wine Club. Use code WCR25 at checkout.
An Italian wine club (based in Italy!) offering four different levels of Italian (and French) wine ranging from delightful everyday wine to legends meant for long-term cellaring. This is not an ordinary wine club.
This is a unique wine club who braves the hurdles of US wine importation to bring wonderful examples of Italian wine to their loyal members. They want all of us to enjoy Italian wine as much as they do, and it shows in every aspect of their wine club.
Next Club
by Wine Access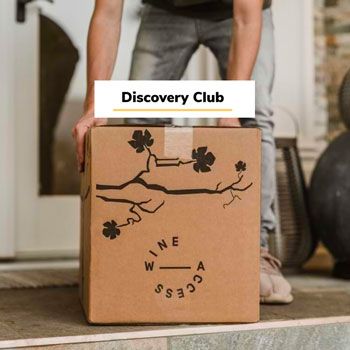 For You Save $25 on your first two shipments of any Wine Access wine club. Click for This Deal.
Sommeliers choose the best wines available that are typically hard to find. Surprisingly affordable, these selections are then further curated into a wine club. Exclusive video tasting notes round out the quarterly deliveries.
We frequently see highly-rated and special wines pass through the WineAccess inventory. We know they're picking quality wine that is always interesting, whether it represents the tried-and-true or the bold new efforts of pedigreed winemakers and upstarts.
Next Club