Michelin Wine Subscription Review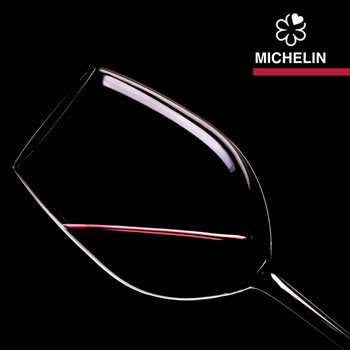 Wine Club Overview & Details
Wine Club Rating:
This wine club is...
Summary
Wine Access leveraged their status as the official wine provider of the MICHELIN® Guide and created a wine subscription featuring world-class restaurants and the wines that pair best with their cuisine.
What I Like
As I don't get a chance to frequent Michelin-starred restaurants, I love that this subscription offers a window into that world of fine dining and wine pairing.
Improvements
I'd so very much love to receive recipes to pair with these wines. They don't need to be the exact recipes used by the Michelin chefs, but something similar would be dreamy. Also, I'd love the ability to send this subscription as a gift.
Benefits
Selections chosen in partnership with Michelin-rated restaurants

Behind-the-scenes extras for foodies

A rare look inside the best wine lists of the world

Video tasting notes and producer backstory for every wine
Drawbacks
Not customizable

No gift option
Michelin Wine Subscription delivers to
AK AZ CA CO CT DC FL GA HI ID IL IN IA KS LA ME MD MA MN MO MT NE NV NH NJ NM NY NC ND OH OK OR PA SC TN TX VT VA WA WV WI WY
Don't see your state? Wine Access does not ship there. Browse wine clubs by state.
Join Michelin Wine Subscription
FYI: I find great wine deals so you don't have to. To keep me on the hunt, I earn a commission when you buy wine based on my recommendations.
Coupons & Promo Codes
Deal Save $50
Save $25 on your first two shipments of any Wine Access wine club. Click for this deal
Michelin Wine Subscription Review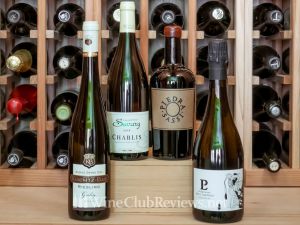 What is Wine Access?
WineAccess is an online wine store where the inventory is curated by a team of sommeliers and wine industry professionals. You can get a sense of how they think of wine by how they organize the site. Categories listed include:
Rare Allocations: "Attainable only at the winery or top restaurants" like Williams Selyem Russian River Valley Pinot Noir, Dragonette Cellars Radian Vineyard Pinot Noir (one of our household's personal favorite wines), and Arnot-Roberts Vare Vineyard Ribolla Gialla.
The Icons: "Legendary bottles from producers who define the art of wine" like Penfolds Grange, Silver Oak, Shafer, Kosta Browne, Château de Beaucastel, Domaine du Vieux Télégraphe, Ornellaia, and Château Mouton Rothschild.
Michelin Star Favorites: "The bottles somms can't resist" like Favia, Billecart-Salmon, Longoria, Massican, Dalla Valle Vineyards, and Bollinger.
Top Values: "Special occasion-worthy bottles at everyday prices" and interesting selection of wine all under $30.
Limited Time Offers: "Preorders available for 72 hours, or until they sell out." It's essentially a flash sale where certain wines are brought in for a quick promotion.
Also: Last Chance (less than a case remaining) and Member Favorites
Why a Michelin Wine Subscription?
Wine Access has long maintained a good working relationship with the sommeliers at Michelin-starred restaurants, even going so far as to sell wines recommended by these starred restaurants on their website. Even more, Wine Access is the official wine provider of the MICHELIN® Guide. This means that whenever they have a wine-related need, whether for an event or for an article they write, they turn to the Wine Access team.
Another level of partnership with Michelin was conceived during the first COVID-19 quarantine which shuttered restaurants across the country. In October of 2020 Michelin hosted a virtual "Family Meal" — a tradition in many restaurants where the whole staff gathers to to sit and eat together before food service begins — to bring attention to the new creative restaurant talent discovered in 2019 and early 2020. Wine Access provided the wines paired with dishes from three-star Single Thread in Healdsburg, California.
A few more events with other acclaimed Michelin-starred restaurants like Sons & Daughters in San Francisco and Daniel Boulud in New York led the Wine Access team to expand the concept into a wine subscription which brings the Michelin experience to your door. Some of the early shipments include: Per Se (New York City), Jônt (Washington D.C.), Californios (San Francisco), Tail Up Goat (Washington D.C.), Topolobampo (Chicago), Temporis (Chicago), and Pinch Chinese (New York). Together they've created a unique Michelin-level wine experience you can enjoy at home.
How does the Michelin Wine Subscription work?
Five times each year (Winter, Spring, Summer, Autumn, and Holiday) you'll receive a shipment of four wines curated by a Michelin-starred restaurant and the Wine Access team. Each shipment costs between $160 and $200, but shipping is always included.
The focus here is on how the wines pair with food — not just any food, but the most inspired recipes in the world. Unfortunately you don't get Michelin-level recipes to cook at home and enjoy with your wine, but you do get suggestions based on what those wines are paired with at the featured restaurant. For example, I received a Piedrassasi Petterson & Sebastiano Syrah and the pairing suggestion was Barbacoa Tamales with Salsa Roja.
In the interest of not being misleading, only some of the wines you receive are actually served in the featured restaurant. Rather, according to Vanessa Conlin, Head of Wine at Wine Access, "They are always producers and styles that the wine director is passionate about and endorses." Wine Access "works directly with the wine director by having conversations about their menu and the wine list to identify four wines or wine styles that best represent the types of wines [the restaurant features] most based on their palate and the cuisine." The next step is for Vanessa to find the right wines that fit the agreed-upon profile, and then send them to the wine director for approval (hopefully something they love). The process is iterative.
In addition to the legwork of finding and sharing these fascinating wines, Vanessa does video tasting notes (on YouTube) for each shipment. You can taste along with this Master of Wine as she offers tips and trivia about the wine region, winemaker, vineyard, and more. Note: you don't need to be a member to access these videos and the amazing Wine Access YouTube channel.
To entice you to try their service, they offer a $25 discount on each of your first two subscription shipments. No coupon code is needed, just click here to get the deal.
About this Michelin Wine Subscription Review
The Wine Access Michelin Wine Subscription is a relatively new wine subscription and so far I have only reviewed one shipment of four wines. I am still actively reviewing their service and most recently received a shipment in May of 2021. This review incorporates my Michelin Wine Subscription experiences and my experience with more than 100 other wine clubs.
Any wine subscription service is about more than just the wine and this review covers all aspects of the service. The key things I look for in a wine club are: How was the wine sourced? Is the wine selection personalized or curated? How often does it ship? How well does the company communicate about shipping and billing? Do they offer a satisfaction guarantee? Are the shipment sizes and wine selection flexible?
I also examine what kind of wine education they offer with their bottles and whether or not a service is set up for good gifting. These aspects are not core to a wine club being worthwhile, but they are important for many would-be members.
My own personal story that relates to this Michelin Wine Subscription concept, and why I'm so excited about it, goes like this. My husband and I were in New York to celebrate our wedding anniversary and we went to lunch at Le Bernardin (I'm a total Eric Ripert fan girl). It's the only time I've been to lunch in a Michelin-starred restaurant and the place seemed to be swarming with sommeliers.
When our somm arrived, I explained I wanted to order a glass of white wine, told him what I liked, and he told me that he was (at the time) super jazzed (probably not the words he used) about a wine from the Jura which went against tradition and topped off their barrels to prevent the wine from achieving the region's trademarked oxidative style (I didn't know anything about any of that until he explained it to me). I fell in love with the wine — 2015 Domaine du Pélican Arbois Savagnin Ouillé — and even ordered some when I returned home after the trip. I so very much miss this experience and felt like I was able to relive it a bit through this shipment of Wine Access' Michelin subscription.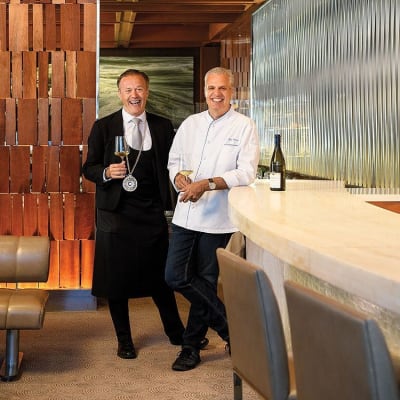 Michelin Subscription Wine Review
My Wine Access Wine Ratings
| | |
| --- | --- |
| Quality of Wine | |
| Price of Wine | |
| Wine Curation | |
When you drink through a curated selection such as these, you'll find not everything is right in the sweet spot for what you like to drink. Unlike a wine club whose goal is your satisfaction, this subscription's goal is to bring you what the world's best sommeliers are excited to drink and pair with their chefs' creations.
The wines I received were all excellent quality wines, unique in character and worth the experience. It was fascinating to see how some of the menu items at the San Francisco restaurant Californios are paired with wines and fun to try the wines in that context. My specific notes are below.
---
The Pros & Cons of the Michelin Wine Subscription
My Wine Access
Benefits Ratings
| | |
| --- | --- |
| Satisfaction Guarantee | |
| Customer Service | |
| Wine Education | |
| Convenience | |
The Pros
Access to collections of wine curated/approved by Michelin-starred sommeliers
Insights into how the world's best somms pair their chefs' creations
Membership benefits include free shipping and 10% off any purchase at Wine Access
Tasting videos with Master of Wine Vanessa Conlin for every wine in the shipment
The Con
No recipes to make on your own, which seems like a big oversight given the Michelin tie-in
Who should join the Wine Access Michelin Wine Subscription?
For anyone enamored with the dedication and creativity of the world's Michelin chefs, this bit of access is a special treat. Most of us don't eat at these amazing restaurants too often, or ever, but this subscription provides a piece of the experience at home.
If you want to splurge on a wine club in a way that will expand your horizons and deliver food-friendly wine, this is the one to try. There are no customizations for this subscription so picky drinkers may not be a good fit.
Is the Michelin Wine Club a good gift?
Yes! All of the Wine Access memberships are now available as gifts — among the best wine club gifts on the market. For a foodie (the kind who eats in these restaurants, or at least aspires to), this is an amazing wine club gift.
One of those weird, behind-the-scenes aspects of wine clubs is that the shipment prices for the better wine clubs typically vary. The companies don't want to be beholden to a specific price and would rather curate the right shipment. This makes gift-giving complicated because you're prepaying for a number of shipments, even when the company hasn't priced out some of those future shipments.
To deal with this, Wine Access has, unsurprisingly, enacted something unique and honorable in their wine club gift program. As the gift-giver, you pay the maximum expected price range, but at the end of the gift membership, the giftee will receive a gift card for the remaining balance (the difference between the maximum possible price and the actual price a member would have paid). Every dollar you spend on your gift goes to the recipient (especially since shipping is included).
For the Michelin Club, you can give the following gift subscriptions, delivered every three months with a bonus "holiday" shipment:
Two shipments for $200
Four shipments for $400
Six shipments for $600
Eight shipments for $800
Additionally, you can choose the date your gift recipient receives notice (via email) of their incoming gift. This date can be selected up to twelve weeks ahead of time (in case you're proactively gift shopping).
This detail is especially important because the gift recipient's membership doesn't start until they receive the gift notice email AND sign up for a Wine Access account to redeem the subscription. The gift recipient has six months to establish that account and claim the gift.
Michelin Wine Subscription