Pinot Noir Wine Clubs
Pinot Noir Wine of the Month Clubs & Subscriptions
Specialty Red Wine Clubs: All Red Wine Cabernet Sauvignon
On this page you'll find all of the Pinot Noir wine of the month clubs we've reviewed. Our ratings system looks at quality-to-price ratio, shipping costs, uniqueness, and custom features. Wherever possible, prices include shipping costs, but rarely include sales tax. Be sure to select the state you're shipping to, as not all wine clubs can ship to all states.
FYI: I find great wine deals so you don't have to. To keep me on the hunt, I earn a commission when you buy wine based on my recommendations.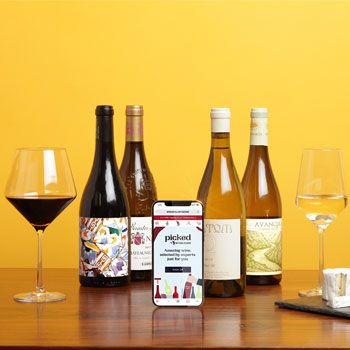 For You Join today and save $50 on your first box of wine personalized by you and picked by a sommelier. Use code PICK50 at checkout.
A personalized wine club where your wines are individually chosen for you by a sommelier who gets to know your preferences. Your selections are chosen from the largest inventory of online wine available in the United States at Wine.com.
Pinot Noir: As you can see, there are few wine clubs featuring Pinot Noir, but Picked is personalized from thousands of bottles in inventory at wine.com — and you can choose to get just Pinot Noir delivered. Whether you have a favorite Pinot region, or one you want to discover, like Willamette Valley in Oregon, Santa Barbara in California, or New Zealand, you can really get to know the grape. If you like Pinot but also want to expand your preferences, you can ask your Picked sommelier to include grapes similar to Pinot Noir — like Grenache and Gamay.
Next Club
by Gold Medal Wine Club
Good wine subscription gift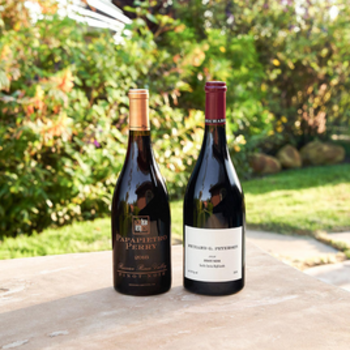 For Gifts Give a wine club gift of 12 shipments and save 5%. Click for This Deal.
Pinot Noir is one of the most beloved red wine grapes and this Pinot of the month club is the best one for discovering Pinot Noir from California, Oregon, and Washington. Discover boutique wineries producing world-class Pinot Noir in Santa Barbara, Sonoma, and other regions around California. Stunning Pinot from Joseph Jewell, Dragonette Cellars, and Kessler-Haak to name a few.
Pinot Noir: The Pinot Noir Wine Club from Gold Medal is the premium Pinot club on the market. It's all Pinot all the time. All the Pinot Noir will come from California, but only from boutique wineries with small production and limited distribution. Some beloved examples include Talley, Hilliard Bruce, Dragonette, Kessler-Haak, and Babcock.
With elegant gift packaging as an upgrade option, you can make any wine subscription gift really stand out. Send a personalized greeting card ahead or ship it to yourself to present on the big day. When the wine arrives, the first shipment's bottles are wrapped in organza and presented in a beautiful artist-designed gift box.
Next Club
by Vinesse
Good wine subscription gift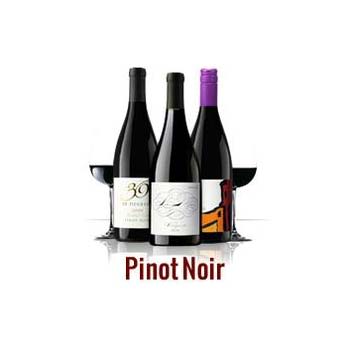 We recently received several shipments from Vinesse, including the Pinot Noir club, and they've really stepped up their wine buying. If you're interested in more than just California Pinot Noir and you don't want to spend a ton of money on it, we really recommend this Pinot Noir wine club. Plus, you get Vinesse's rock solid satisfaction guarantee for every bottle, taking all of the risk out of joining a wine club.
Pinot Noir: Vinesse is best known for their main wine club, but they offer many specialty and niche clubs to their existing members (and our readers!). If you're looking to discover the world of Pinot Noir, this is a good place to start. They source Pinot from all around the globe and you never know what hidden corner of the wine world will turn up a delectable Pinot. Prices are approachable and range from $13-21 a bottle.
Next Club