Curated Wine Clubs
Prior to the invention of "personalized" wine clubs, all clubs were "curated" and we didn't need to add the word curated as a descriptor. Then the era of the algorithm emerged.
This new technology allows companies to pair your wine preferences with their wine inventory. Technology also allows companies to organize themselves in such a way that you can pick your own wine from their inventory without causing fulfillment issues.
Once all this tech-fueled wine selection was on the table we adopted a new way to talk about wine of the month clubs which rely on wine professionals picking the wine. We now call those old-school wine subscriptions "curated."
There are many different kinds of wine subscriptions out there, but one of the most important elements of any wine club remains — who picks the wine you receive? Your choices are: a computer, yourself, or a wine professional. This page focuses on the curated wine clubs where professionals are picking the wine you receive.
Before we delve into the different ways curated wine clubs do their curating, it's important to talk about how the size of the wine club affects curation. Large-scale wine clubs (like WSJwine and Winc) need to be creative in sourcing wine to serve their enormous memberships. Small-scale wine clubs that only have a few dozen members can purchase wines that are only available in limited quantities.
Large-Scale Curation
Let's start with the most well-known "curated" wine clubs. If your goal is to sell hundreds of thousands of cases of wine a year, you need to be creative in curating your wine. When it comes to sourcing wine at this scale, a wine club's focus is on buying wines that a lot of people like (i.e. Cabernet Sauvignon, Chardonnay, Sauvignon Blanc, Red Blends, etc.). Here's how a few of those clubs go about sourcing wine at that scale.
The Biggest Wine Club of All
Operating on a scale most of us can barely comprehend, Laithwaites Wine of the UK sources wine from all over the world for its multitude of very big wine clubs. Their inventory includes a mix of wine to appeal to their members' preferences, some of which is made for them specifically and some of which is acquired through independent producers.
We've heard stories whispered at industry events citing that they pay as little as 1 euro per bottle of wine by negotiating to purchase a huge volume. Regardless of what they actually pay, at this scale its safe to say that most, if not all, of the wine they offer is what the industry refers to as "bulk wine," which is produced specifically to be sold under other wineries'/companies' brands.
Famous in the UK for their eponymous wine club and running The Sunday Times wine club, they have a US-based subsidiary called DirectWines which manages their affairs in the US. They have a self-branded Laithwaites Wine club here, too — in addition to The Wall Street Journal, VirginWines, Macy's, TCM (Turner Classic Movies), AmericanExpress, National Geographic, NPR, Better Homes & Gardens, and Southwest Airlines.
All of these wine clubs offer 12-bottle shipments on a quarterly basis for $140-160 per shipment plus $20 shipping and feature introductory offers of 12 bottles for $49.99-$69.99, depending on the club. Some of the branded clubs have a few special wines — like Wines That Rock for VirginWines, radio show themed wines for NPR, and movie-themed wines for TCM — but generally shipments contain selections from the same pool of inventory.
Other well-known, large-scale wine clubs aren't mentioned here because they offer a personalized experience which might begin with a quiz about your wine preferences, learn about your preferences through ratings you provide them for the wines you receive, or let you pick your own wines altogether.
Sommelier-Selected Wine Clubs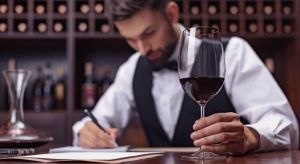 If you ask a wine enthusiast how she'd prefer wine clubs source the wine they ship her, she'd probably tell you it should work like this: a wine professional (bonus points for a sommelier) rigorously applies her extensive knowledge of wine to cherry-pick the best wines available for the price she's agreed to pay.
This model appeals to wine lovers who want to spend more dough on better quality but not overpay for their wine. They don't have time to get a formal wine education themselves, but they know their money can leverage someone else's time and knowledge.
Sommeliers are currently en vogue and are opening their own wine clubs or being hired as consultants to others. This works to your advantage because wineries and distributors are falling all over themselves to get their wines in front of somms. As a result the somms get special access to some incredible wine that you simply can't buy without their legwork. Typically these wine clubs are small in scale and even size-limited so there are waiting lists.
Here is a selection of wine clubs where sommeliers (and other wine industry veterans) select the wines for each shipment.
WineAccess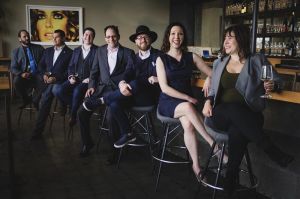 Wine Access is a company that specifically defines itself by its ability to curate fantastic wine. "Collectively, we taste over 20,000 wines a year and offer only those that exceed the expectations defined by their price." Their team includes: Vanessa Conlin, a WSET Diploma holder and Master of Wine candidate; Sur Lucero, a Master Sommelier who worked at The French Laundry, Meadowood, and Daniel Boulud; Robert Emery, a Master of Wine candidate; Eduardo Dingler, an Advanced Sommelier candidate; and Laura Burgess, a Certified Sommelier.
Their quarterly wine club features six bottles for $150, including shipping — this price reflects a discount from retail. A membership includes access to exclusive video about each wine, highlighting the story behind it, and 10% off all purchases at WineAccess.com. Recent shipments included grower Champagne from Michel Turgy; a Cru Beaujolais, 2016 Maison L'Envoyé Moulin-a-Vent 'Terre de Thé;' and 2013 The Sisters Napa Valley Cabernet Sauvignon by 100-pt winemaker Thomas Rivers Brown.
Bounty Hunter Wine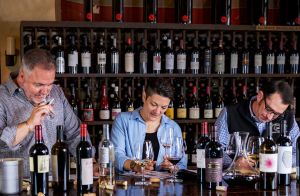 A legendary Napa wine store, The Bounty Hunter offers a slate of wine clubs for every discerning wine drinker. Another operation that's super choosy about who they let "scout" wines for their customers. Their staff includes (at last count) six certified sommeliers and a whole host of other culinary and beverage experts. Their location in Napa gets them access to some of the region's finest, and they offer top-tier wines from around the world, too.
The Bounty Hunter offers their wine clubs on a monthly or quarterly basis, ranging in price from $149 for three bottles to $599 for six. The impressive lineup includes: The Most Wanted (three or six bottles), The Passport Club (three International bottles), The Pathfinder Club (three California bottles), and The Intercontinental (combines Passport and Pathfinder). If you want only Pinot Noir, Cabernet Sauvignon, you're in luck as they offer variety-specific wine clubs for these grapes, too.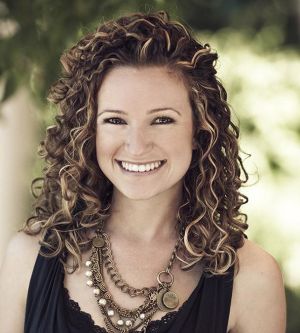 Plonk Wine Club
Etty Lewensztain, a wine expert recognized for her ability to pick great wines by Wine Enthusiast magazine, Wine & Spirits magazine, Food & Wine magazine and a host of other media sources, is now a certified sommelier. Her wine club focuses on natural, organic, biodynamic, and limited-production wines.
Unlike the other somm clubs, this one is less geeky in its presentation, offering a lighter touch on the tasting notes and chef-focused recipes from Food52 that Etty selects to pair with each wine she ships. You can choose to receive only red wine, only white wine, or a mixed wine selection which includes rosé and sparkling.
Offered monthly and quarterly, shipping is included with all versions of the club. Four bottle shipments are $110, twelve bottle shipments are offered at a discounted rate of $285 per shipment.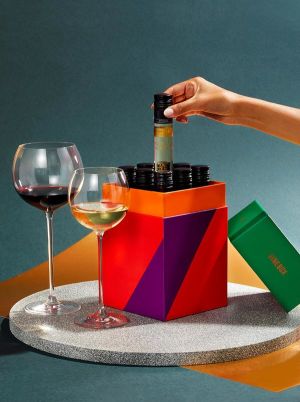 VineBox (Wine by the Glass)
With a unique take on wine curation, VineBox's Certified Sommelier Tyler Kennedy seeks out unusual wines from remote corners of Europe, and some of its best-known wine regions, too.
What makes this wine club unique is that it offers its members 9 tastes of wine each quarter, not whole bottles. The tastes are 10cL (3.3 oz) and are designed to take you a wine tasting journey that's more affordable than buying full-size bottles or going on a wine tasting trip.
One-time boxes are $89 and members pay between $65-79 per box depending on the membership they choose. There is currently a waitlist for new members.
SommSelect
SommSelect is the online wine store created by Master Sommelier Ian Cauble after he earned his credential. You may know of him if you watched the movie Somm which tracked the final months of his preparation for and passing of the exams. He leveraged his fame into a loyal following of wine enthusiasts who all want to drink what he thinks is great. Cauble has collected six more somms and notables to help him source wine including a James Beard award winner and America's first Master Sommelier — Fred Dame.
SommSelect now offers three monthly wine clubs. "Drink Like a SOMM" is four bottles for $99 plus shipping and focused on a world of affordable wine. Each shipment is themed to help you learn about wine while you enjoy their selections. "The SOMM Six" represents what their staff is currently excited about and includes a selection of six cellarable and drink now wines for $199 (still quite affordable). Their last club is well known among wine nerds, "The Blind Six" is designed to help you learn how to taste wine like a Somm. Also $199, this six-bottle club includes tasting notes and detailed descriptions from Cauble himself. The wines are wrapped in black tissue and numbered and the shipment includes instructions on how to set up the tasting.
Viticole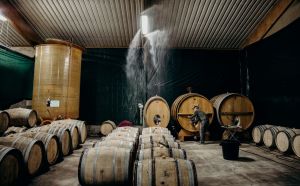 Also featured in the movie SOMM was Brian McClintic, also now a Master Sommelier running a wine club so he can share the wines he loves with like-minded wine lovers. His choices are popular and his wine clubs are limited in size, so there are waitlists.
This wine club is somewhere between a winery wine club and a retail wine of the month club — all of the wine club selections are custom productions created in consultation with McClintic. For example, the Fall 2019 shipment included a Matthiasson Cabernet Franc collaboration, a Stolpman Vineyards Chenin Blanc collaboration labeled Cuvée Viticole, and several other interesting sounding partnerships. After reading through the latest shipment, we're impressed with the unique way he's bringing his knowledge to market and also with his blog detailing his winery visits and winemaker interviews.
Viticole Wine Club is $105 per month, plus tax and shipping. You pay all year but your shipments arrive in two cases (12 bottles each) in March/April and October/November (a total of 24 bottles). Viticole Wine Club 2.0 is exactly the same except you pay twice as much and get twice as much. "Perks" include special wine club offers and 50% off shipping for additional orders you make.
The Grand Tour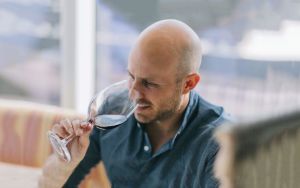 Also featured in the movie SOMM was Brian McClintic, also now a Master Sommelier running a wine club so he can share the wines he loves with like-minded wine lovers. His choices are popular and his wine clubs are limited in size, so there are waitlists.
In keeping with the theme, Dustin Wilson (also a Master Sommelier and also featured in the movie SOMM) has a wine club, too. The Grand Tour is a part of the VerveWine stores he co-founded with Derrick Mize in 2016 (one in NYC and one in San Francisco). The VerveWine crew selects the wines for The Grand Tour wine club, led by Wilson.
The Grand Tour (TGT) is four bottles of "sommelier-approved" wines for $95 each month, shipping is extra. Each shipment focuses on a single region so you can get a deeper dive into what makes those wines unique. Also included is detailed information about the wines, "the people and places who produce them," winemaking, tasting notes, pairings, and more. TGT members save 10% on purchases at VerveWine.com.
Relationship-Based Curation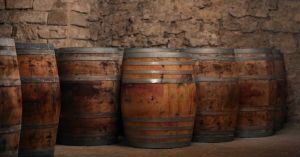 Somewhere in between somm-curated clubs and large-scale clubs are the wine subscription services that started it all. These wine clubs typically rely on a mix of favorite grapes to please the crowds and lesser-known varieties to fuel wine discovery. These businesses source wine by creating relationships with as many wineries and distributors as possible so that when there is sufficient inventory of something worth buying, they get first crack at it. Here are our favorites: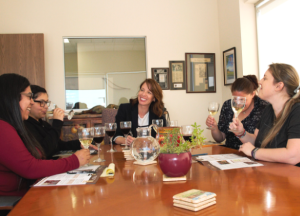 The California Wine Club
Founded in 1990, The California Wine Club sources artisanal wine from California's small family wineries.
A variety of club levels from entry-level to ultra-premium — including a unique Aged Cabernet Series and the bargain-hunter's dream Case Club — mean there's always a perfect wine club for you or as a gift for your favorite wine lover.
One of the best reasons to join The California Wine Club is their "Love it!" Guarantee — they'll replace any wine you don't like with something you will, at no extra cost to you.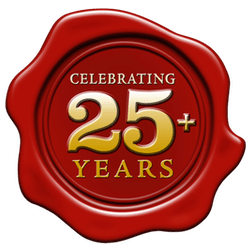 Gold Medal Wine Club
Gold Medal Wine Club also has a long history of sourcing artisanal wine from California's small family wineries.
Whether you want to stick with the classics, try a Pinot Noir wine club, or find the rarest wines of all from the Garagistes, there's always a perfect wine club for you or as a gift for your favorite wine lover.
International Wine of the Month Club
The International Wine of the Month Club was founded in 1994 and continues to offer a terrific selection of lesser-known wines from all over the world. They offer a unique curation process which includes a two-tiered tasting panel consisting of professionals and members.
A variety of club levels from entry-level to ultra-premium — including a special Bold Reds club — mean there's always a perfect wine club for you or as a gift for your favorite wine lover. You can also mix and match wine with any of their other club offerings: beer, chocolate, cheese, flowers, or cigars.