Plonk Wine Club Review
In this review · Overview · Wine Club Options · Wine Review · Membership Benefits · Gift Review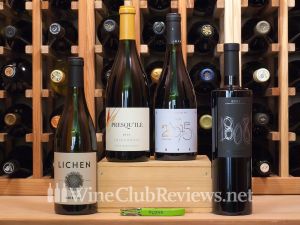 What is Plonk?
There are a small handful of wine clubs out there designed for adventurous wine drinkers who want to expand their palates, and are willing to take a leap to try things they'd never otherwise get to try. Plonk is one of these wine clubs.
Few wine clubs offer, much less feature, organic and biodynamic wines. There are myriad reasons for this, including the fact that most wineries are organic or biodynamic because it's good agricultural sense, even if they're not certified or promoting it.
Plonk Wine Club Options
Choices for customizing your subscription at Plonk are plentiful, but it all starts with picking your favorite color. All wine selections are organic or biodynamic*, with minimal-intervention winemaking. Shipping is included and sales tax is extra where applicable.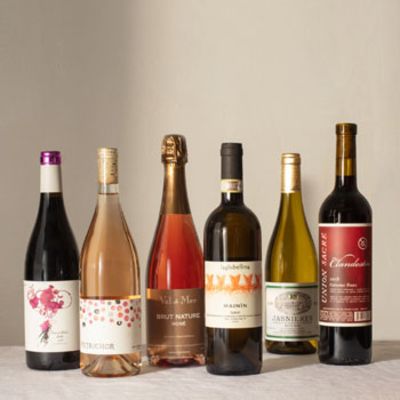 Mixed Wine Club
"Our top-selling wine club, for those with a thirst for it all. Intriguing reds, whites, rosé and bubbly from over 20 domestic and international regions. Undiscovered native grapes from lesser-known appellations."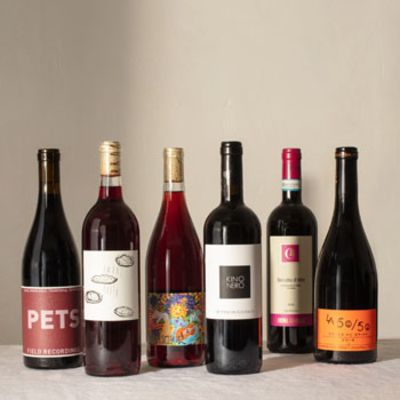 Red Wine Club
"Rare, naturally grown red wine discoveries in a kaleidoscope of styles. Adventurous reds from top domestic and international producers. Unique indigenous grapes from untapped wine regions."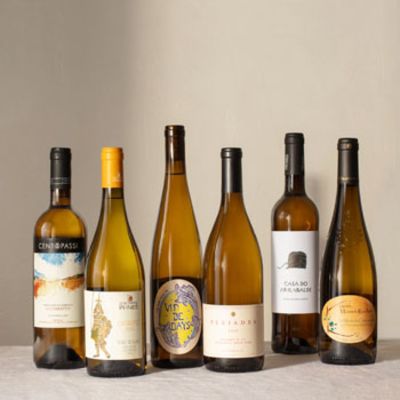 White Wine Club
"Eclectic, sustainably grown white wines to expand your palate. Distinctive whites from forward-thinking wineries around the world. Hard to find grape varieties local to their specific place of origin."
Some Notes About the Plonk Subscription Options
Pricing is consistent across all three wine clubs: $110/shipment for 4-bottle subscriptions, $160/shipment for 6-bottle, and $285 for 12-bottle. All three clubs are offered as ongoing "Pay as you go" subscriptions or pre-paid options (the best choice for gifts).
Four- and six-bottle subscriptions have, respectively, 4 and 6 unique wines in each shipment. Twelve-bottle subscriptions have 2 each of 6 unique wines in each shipment.
Four-bottle ongoing subscriptions are offered with monthly delivery only. Six-bottle ongoing subscriptions are offered monthly or every other month. Twelve-bottle ongoing subscriptions are offered monthly, every other month, or quarterly.
All prepaid memberships are shipped monthly.
* The wines Plonk features are not 100% certified organic and certified biodynamic but they all fall within these various categories: grown organic, grown biodynamic, certified organic, certified biodynamic, grown sustainably, and lutte raisonnée.
Plonk Wine Review
My Plonk Wine Ratings
| | |
| --- | --- |
| Quality of Wine | |
| Price of Wine | |
| Wine Curation | |
Plonk wine clubs focus on excellent wines at [what the industry considers] affordable prices. There are cheaper wine clubs, and there are wine clubs that offer more expensive wines, but few other wine subscriptions deliver this type of quality for less than $30 a bottle.
Proprietor Etty Klein is a certified sommelier recognized for her ability to pick great wines. Accolades hale from Wine Enthusiast magazine, Wine & Spirits magazine, Food & Wine magazine and a host of other media sources. We frequently see picks in the Plonk Wine Club that go on to critical acclaim and praise and so we trust her curation 100%.
While we don't receive as many shipments of Plonk wine as we do other clubs, we've certainly sampled enough over the last 13 years to know the consistency is terrific and the wines are clever selection of unusual and high-quality grapes and regions.
Some notes from a Plonk shipment: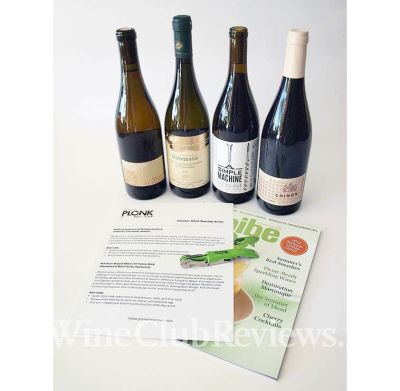 We tried the Scholium Project wine first. This is among the most interesting wines we've ever tried. The story behind this winery is fascinating, and Etty's willingness to showcase such brave winemaking moves in her wine club tells us as much about her, and her philosophy of wine-drinking, as it does about the mad scientist behind the Scholium Project.
When we first poured the wine, we couldn't help but notice the color—a pale salmon color, usually reserved for luscious rose wines from Provence, due to a small amount of intentional oxidization. At cooler-than-room-temp, the wine exhibits a bright palate, and amazingly a nutty aftertaste. Almost like Sherry, but much lighter than Sherry.
We decided to cool it down further and found, while the wine has unique properties that make it interesting to drink on its own, it was extremely food friendly. One day we had it with spinach and ricotta ravioli and the next chile verde chicken burritos and rice. It went beautifully with both, which might make this the most versatile pairing option you'll find after Champagne.
Membership Benefits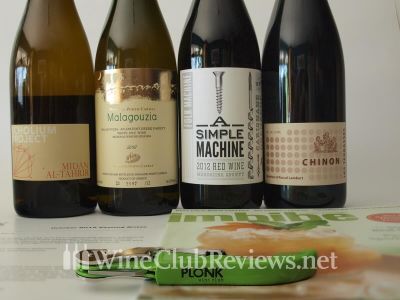 My Plonk Wine Club
Benefits Ratings
| | |
| --- | --- |
| Satisfaction Guarantee | |
| Customer Service | |
| Wine Education | |
| Convenience | |
All wine club orders and any additional orders of at least six bottles ship free.
Normally we're not big on "gift with purchase" as an incentive to join a wine club, as the free item is almost always junk. This is NOT the case with the free Plonk Corkscrew! We own a number of different styles of corkscrew, including other "professional waiter's corkscrews," but the think that really sets this one apart is the "double-jointed" support for opening on the bottle. Now every bottle gets opened without Herculean efforts (unless of course it's a solid rubber cork).
Plonk Wine Club does not offer a full satisfaction guarantee, but they will refund or replace any wine that arrives "broken, corked, or otherwise damaged."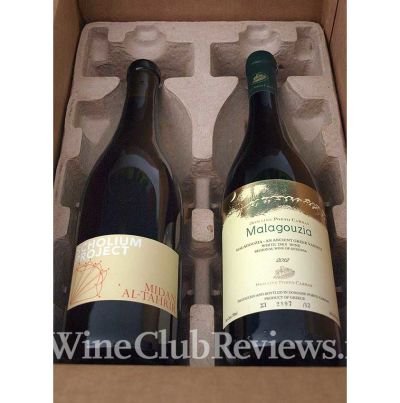 The Plonk Wine Club is best known for its hands-on, highly personal, and very prompt customer service. Unlike other clubs, where you might get shifted to a call center in a far off country or an automated email queue, the owner of the Plonk Wine Club is always available — and loves to — to chat over the phone and exchange emails with members, like a personal wine concierge or sommelier.
If you need to hold your subscription for a vacation or want to cancel your membership you'll need to call and speak to someone during regular business hours. Basic online account management exists for tasks like changing your shipping address, updating your credit card, and extending your membership.
Plonk Wine Club Gifts
If you know an adventurous wine lover, buy them a subscription to the Plonk wine club and we promise you'll feel like the gifting champ of the year!
When you are ordering, check the box that says "This is a Gift" and then make note of whether you want to send the gift announcement immediately (via email) or you want to receive a printable gift announcement letter to present yourself.