TCM Wine Club Review
In this review · Overivew · Wine Review · Membership Benefits · Gift Review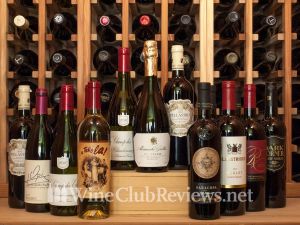 Macy's Wine Cellar is another example of a budget-friendly wine of the month club that is "private labeled." This means a different company (not Macy's) is providing the wine AND the customer service for their memberships. This company, Direct Wines, is also the provider of WSJwine and Laithwaite's Wine in the U.S. The Macy's Wine Cellar wine club is a variation of the other wine clubs.
Something that really stands out about Macy's Wine Cellar is their Introductory Offer program (sometimes referred to as a voucher). They discount your first shipment by more than 50%, and then on top of that they offer three bonus wines (Super Tuscans). It's fairly obvious that this is a way to entice you to sign up and try their wines, but nonetheless, this does add extra value to the money you spend with them.
Macy's Wine Review
Our Macy's Wine Ratings
| | |
| --- | --- |
| Quality of Wine | |
| Price of Wine | |
| Wine Curation | |
Curation is a black box at all of the Direct Wines properties, but we can see they have some constraints and some trade-secrets to protect. Given the volume that they are buying for, we think they're doing an good job picking wines that are likely to be crowd pleasers (popular varietals and wine regions).
We've been drinking wine from the wine club provider for Macy's Wine Cellar on a regular basis for 12 years now. We've never been particularly impressed with the quality of their wine. For a while the wines were getting better, but it seems to have plateaued with a recurring selection of popular varietals and regions that have broad appeal for the American wine drinker (common flavor profiles, most reds are a touch on the sweet side).
The price of the wine offered by Macy's Wine Cellar is affordable at $14.17 per bottle delivered. The price in terms of the quality of wine we received seems to be pushing the upper limits as compared to what you get at local grocery store or club store. This is because you're also paying for delivery, printed materials describing your wine, and for someone else to do the work of picking out your wines. We think the wine price is fair, but not exceptional.
Special Offer
Get 6 wines
plus two bonus Sicilian reds + two stemless cyrstal glasses worth $52.97
for just $39.99 + $9.99 for shipping
Important! This is an introductory offer! After the introductory shipment, you'll receive a case of wine (12 bottles) every quarter for $149.99 + $19.99 shipping until you cancel. If you don't cancel before your next shipment is inbound, you either keep the next case or you are responsible for return shipping costs and a restocking fee.
Membership Benefits
Our Macy's Wine Club
Membership Benefits Ratings
| | |
| --- | --- |
| Satisfaction Guarantee | |
| Discounts | |
| Customer Service | |
| Wine Education | |
| Convenience | |
A top-notch Satisfaction Guarantee policy earns top ratings here. Anything wrong, including you just didn't like it, they'll refund the bottle.
"How does your money-back guarantee work? It's simple. We want you to enjoy every bottle you buy from us. If you are not completely satisfied with any wine, for any reason, just let us know and you'll be refunded in full."
Direct Wines, does not have a good customer service record. Most of the complaints fall into two buckets. 1) People didn't understand they were signing up for an ongoing subscription when they ordered the introductory case for $69.99 — you are signing up for an ongoing membership and your credit card will automatically be charged on a quarterly basis until you cancel. 2) People did not cancel until AFTER they were told their next shipment has been prepared and billed, however the terms of service are quite clear regarding these issues:
"I will get a reminder before the above payment method is automatically charged – and will always have at least 10 days' notice to skip, change or delay selections (online or by phone). I can also cancel my membership anytime by contacting customer service."
We chalk both of those sets of problems up to folks not reading the fine print or trying to get a too-good-to-be-true deal and ignoring the other details. What we can't ignore though is the number of people who complain about delayed or missing shipments, as well as shipments that are prepared and billed after actual cancellations. We see far fewer of these complaints than we used to, but they still come in.
This is an area where Direct Wines excels. You can now manage your account online, including vacation holds, and you'll get shipping notifications with tracking numbers when the wine goes out for delivery. Note: You still need to call during business hours to cancel your membership.
We look at three areas when evaluating the discount opportunities offered by a wine club. Is there an introductory offer to sweeten the deal? Are there discounts available for buying more of wines you loved in your shipments? Are there special discounts only available to members?
Macy's Wine Cellar has one of the top introductory offers and we especially like that they give you both bonus bottles and free wine glasses.
Macy's Wine Cellar does not offer discounts on reorders but you do get access to members-only deals at the Laithwaites wine store.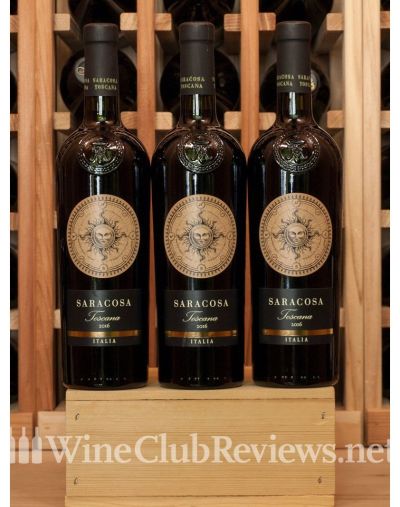 Like other "traditional" wine of the month clubs, Macy's Wine Cellar Wine Club sends out a glossy color cards with each shipment of their wine club. It contains detailed tasting notes about each wine, the wineries they come from, the winemakers, and the wine region. They also include food pairing recipes and wine trivia in each issue.
Gift Review
Macy's Wine Cellar Wine Club does not make a great gift unless you'll be awesome at remembering to cancel the subscription months later when you've spent what you wanted to spend. We'd really love to see them offer a pre-paid version of their wine club with gift packaging, too!