White Wine Clubs
Join a White wine of the month club subscription
On this page you'll find all of the white wine clubs we've reviewed. Our ratings system looks at quality-to-price ratio, shipping costs, uniqueness, and custom features. Wherever possible, prices include shipping costs, but rarely include sales tax. Be sure to select the state you're shipping to, as not all wine clubs can ship to all states.
Specialty White Wine Subscriptions: Chardonnay Champagne & Sparkling Wine Rosé Sweeter Whites
Best White Wine of the Month Clubs: Best White Wine Clubs
For You Save $100 on your first 6-bottle case, just $39.99. Shipping included. Voucher code is already entered. Click for This Deal.
Naked Wines isn't really a wine club the way you think of one, but it's a personalized wine buying service that you pay into on a monthly subscription so… we treat it like one. It also happens to be the most interesting wine club we've come across in a while.
White: Nakedwines.com makes it easy to find white wines you'll love. You can choose from 84 different white wines in a multitude of styles and from dozens of grapes. If you don't know exactly what you like, you can even shop by useful descriptions like "Crisp White," "Fruity White," and "Rich White," and "Sweet White." You can also pick amongst their customers' favorites and more. Prices range from $9.99 to $23.99 per bottle. — As of July 28, 2019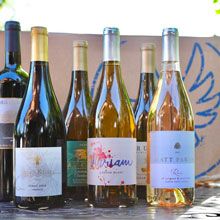 Exclusive Deal For You Join today and save $25 on your first Winc box. Free shipping on orders of 4 or more bottles. Click for This Deal.
Good wine subscription gift
Winc set out to change the wine industry by finding new ways to get better value to wine drinkers who spend less than $15 a bottle — and they're succeeding. By delivering a broad range of wine which appeals to every palate, Winc is a standout wine of the month club.
White: Winc produces a variety of wine styles from many different grapes and most of their wine grapes are from California. As is typical with wine clubs, you get much better value when you choose white wines from Winc. They make white wine dry, off-dry, and sweet (not dessert sweet) from grapes like Riesling, Chardonnay, Verdejo, Albariño, Pinot Grigio, Gewürztraminer, Sauvignon Blanc, and all manner of white blends, too. If you're a white wine fan, or you want a selection of easy sipping wines on hand, we definitely recommend a Winc subscription.
When you give a Winc subscription, you are giving wine credits which can be redeemed by your favorite wine lover. They'll then set up their own account so Winc's personalization engine can get to work on learning what they love. Opt for a fancy gift announcement on the big day for a little extra dough.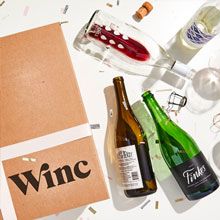 For Gifts Save 15% on the wine in all Premier Series gifts. Best deal of the season. Buy now ship later. Until Nov 1. Use code GIVEWOW at checkout.
Exclusive Deal For You Save 50% on your first shipment. Until Dec 31. Use code WCRHALF at checkout.
Good wine subscription gift
This wine subscription focuses on good-quality, well-priced wines from small family wineries in California. It is perfect to give as a gift or to join yourself.
White: This is The California Wine Club's most popular wine club because they delivery high-quality wine from small family wineries at a reasonable price. The white wine only version of this subscription includes two of the same white wines each month — we don't love this because it means there's less variety, but the wines are always interesting and then you have a second bottle if you loved the first.
The Premier Series is the perfect wine gift for a Californai wine lover. For an extra $18 you order a pre-wine gift package announcing the gift. Send it to yourself to present in person on the big day or send it directly to your wine lover so they know the wine is coming.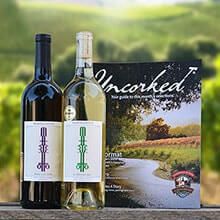 Exclusive Deal For Gifts Give a wine club gift of 3 months or longer and get a bonus bottle of wine, a free artist-designed gift box, free gift bags, and a free printed gift notice. Click for This Deal.
For Gifts Early Bird Holiday Sale. The lowest prices of the year. Save on all gifts of 3 months or longer, up to 16% on 12-month gifts. Until Nov 15. Click for This Deal.
Good wine subscription gift
California is home to some of the world's best wine regions and wineries, many of which are boutique wineries. A boutique winery is typically a small-family operation with limited distribution beyond their tasting room. This wine of the month club is a great way to get introduced to what California wine has to offer at reasonable prices and it makes an excellent gift.
Consistency. We've been receiving their shipments for years and we've never had a wine we didn't like. You can't really ask for more than that from a wine club.
Gold Medal always offers beautiful gift packaging, but you usually need to order a whole year's worth of wine to get it free. Our readers get an exclusive deal on their premium gift package, included with any Gold Series gift of 3-months or longer. Your wine lover will also get a bonus bottle of red wine in their first shipment.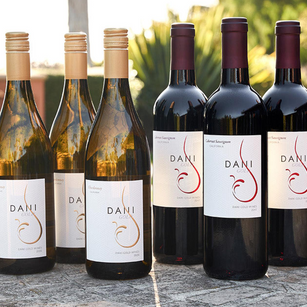 For Gifts Save $10 when you give a 4-month wine club gift. Use code SAVE10 at checkout.
For Gifts Save $15 when you give a 6-month wine club gift. Use code SAVE15 at checkout.
For Gifts Save $30 when you give a year of wine gift. Use code SAVE30 at checkout.
Good wine subscription gift
This is the entry-level wine club from the International Wine of the Month Club, but unlike some other wine clubs in this price range you'll always receive Estate-bottled wines. Also for a wine club in this price range you get excellent tasting notes and winery information for every wine that's shipped.
White: The International Wine of the Month Club is a great option for white wine lovers. They always have an interesting selection of white wines from around the world. The wines are almost always on the dry side, and very good quality for the price. We love the French and Italian gems that show up in our wine boxes, and the Australian whites are always fun to drink.
Wine club gifting is an area that this company excels at. They give you the most options of any two-bottle wine club, from when you pay for each shipment, to all of the standard customizations, gift notice options, etc. The first shipment of all gifts includes organza-wrapped bottles for an extra touch.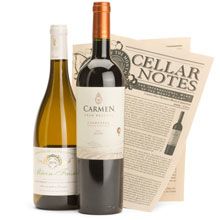 For You Join today and get 6 bottles of wine selected just for you for just $39.95. Shipping is included. Click for This Deal.
An affordably-priced personalized wine club that learns what you like as you receive, drink, and rate six bottle shipments. International, domestic, and award-winning wine from a thoroughly modern wine subscription box service.
White: Firstleaf has a wine library of thousands of wines (that's colossally huge for a wine club). The sheer variety of white wines is mind-boggling and helps ensure that not only will you get a selection of white wines you love, you'll also have the opportunity to try white wines from around the world in a variety of styles. California Pinot Grigio, Italian Pecorino, Portuguese White Blends, Spanish Verdejo, California Chenin Blanc, Australian Semillon... you get the picture. Something for everyone!
Since Firstleaf is a personalized wine subscription, gifts are given as electronic gift cards. This gives the recipient the chance to customize the wine selection, as they're meant to do. Gift cards are issued in denominations of $25-200. We recommend at least $100 to make sure he or she doesn't have to pay for any part of the first box.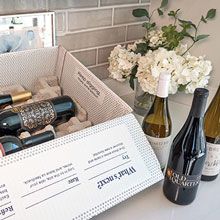 Among all of the case clubs (12 bottles, typically shipped quarterly), this 90+ International wine club is among the best two deals. The other focuses only on California wine, but this one takes you on a journey around the world. Enjoy eclectic wines at the best prices you'll find.
White: Wired For Wine® has a super interesting selection of wines in their online store. Each quarter they pick a dozen reds and a dozen whites to ship out to their customers. We think their selection of white wines is super interesting, highlighting food-friendly and high-quality wine, and featuring a lot of European delights. For a home cook who prepares a lot of seafood and vegetables, this is a must-try white wine club.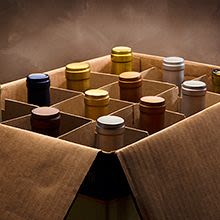 Among all of the case clubs (12 bottles, typically shipped quarterly), this California wine club offering selections from boutique wineries is one of the two best deals. The other club delivers 90+ point wine from around the world.
White: The California Wine Club wants to help small, family wineries sell more wine. These gems are usually where the most interesting wines come from in California (as opposed to medium- to large-sized wineries). This is especially true of white wines which are grown across California in interesting varieties like Roussanne, Grenache Blanc, and of course Sauvignon Blanc and Chardonnay. You'll get the prices on these white wines by joining the Case Club at The California Wine Club.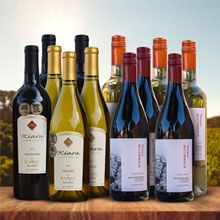 For You Get 30% off the first shipment when you join an Organic Wine Exchange club. Use code WINECLUB30 at checkout.
Good wine subscription gift
The perfect wine club for organic wine drinkers, Organic Wine Exchange (OWE) offers so many personalization options that everyone can get the best organic wine club for their needs. Choose Organic, Biodynamic, Vegan, No Sulfites Added, or all of the above.
Proprietor Annie Arnold has gone out of her way to bring her love of organic wine to wine consumers in a convenient way with a great wine club. Annie is doing everything she can to make buying great organic wine easy.
When giving a gift, Organic wine clubs are hard to find. Most are set up as ongoing subscriptions, which is great if you're buying for yourself, but less great when you want to give someone the joy of organic wine. The OWE clubs make great gifts, but they're not big on gift presentation. A custom gift note in the first box is the extent of the pomp and circumstance. That's just right for a wine club focused on wines that are eco-friendly.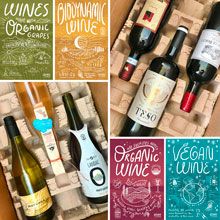 Good wine subscription gift
A rare French wine club featuring affordable selections from a variety of wine regions within France. They tend to work with smaller producers offering either exceptional value or something unusual.
Everything you want in a wine club, especially if you love French wine. Their wine program is created by a multi-generational wine family from Bordeaux with great connections and taste in wine. Unlike some other specialty wine clubs, this one is priced perfectly.