Chardonnay Wine Clubs
Chardonnay Wine of the Month Clubs & Subscriptions
Specialty White Wine Subscriptions: All White Wine Champagne & Sparkling Wine Rosé Sweeter Whites
Best White Wine of the Month Clubs: Best White Wine Clubs
On this page you'll find all of the Chardonnay wine of the month clubs we've reviewed. Our ratings system looks at quality-to-price ratio, shipping costs, uniqueness, and custom features. Wherever possible, prices include shipping costs, but rarely include sales tax. Be sure to select the state you're shipping to, as not all wine clubs can ship to all states.
FYI: I find great wine deals so you don't have to. To keep me on the hunt, I earn a commission when you buy wine based on my recommendations.
Good wine subscription gift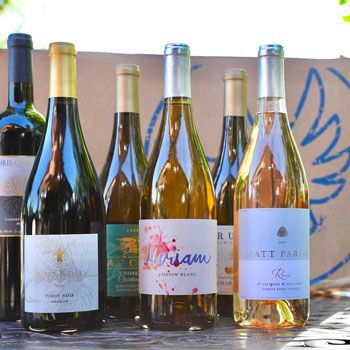 For You Save $100 on your first 6-bottle case, just $34.99. Shipping included. Voucher code is already entered. Click for This Deal.
Naked Wines isn't really a wine club the way you think of one, but it's a personalized wine buying service that you pay into on a monthly subscription so… we treat it like one. It also happens to be the most interesting wine club we've come across in a while.
Chardonnay: Naked Wines offers much more than just Chardonnay, but there aren't a ton of Chardonnay subscriptions out there, so we recommend checking it out. If Chard is your favorite, there were 25 different Chardonnays for sale when we last checked (Sept 24, 2019). Wine regions for the Naked Chardonnay selection include Chablis, Russian River Valley, Santa Barbara, Sonoma Coast, Columbia Valley (Washington), and other wine-growing countries around the wine. They have a selection of oaked and unoaked Chardonnay, so you can pick what you love.
Next Club
by Vinesse
Good wine subscription gift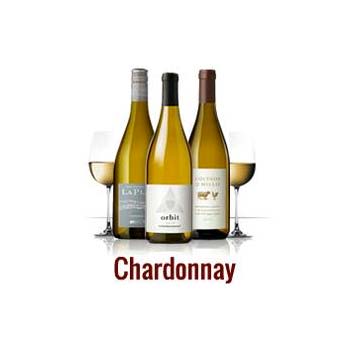 We recently received several shipments from Vinesse, including the Chardonnay club, and they've really stepped up their wine buying. If Chardonnay is your thing and that's all you want to drink, now you can get monthly deliveries of your favorite fruit juice. Plus, you get Vinesse's rock solid satisfaction guarantee for every bottle, taking all of the risk out of joining a wine club.
Chardonnay: Among Vinesse's wine clubs that feature a single variety of wine, their quarterly Chardonnay subscription is quite popular. Membership options include choosing 3-, 6-, or 12 bottles. You'll get Chardonnay in a variety of styles — oaked, unoaked, buttery, etc. — from wine regions all over the world.
Vinesse's niche wine clubs, like the Chardonnay club, are only available to existing members and our readers. This means that if you're looking for a Chardonnay Wine Club Gift to give, this is the place to get it! Choose gift subscriptions of one, three, six, or twelve shipments — and choose three, six, or twelve bottles. Add a personal gift message to be included in the first box. No special wrapping or fanfare, just Chardonnay.
Next Club