Rosé Wine Clubs
Join a Rosé wine of the month club subscription
Specialty White Wine Subscriptions: All White Wine Chardonnay Champagne & Sparkling Wine Sweeter Whites
Best White Wine of the Month Clubs: Best White Wine Clubs
On this page you'll find all of the Rosé wine of the month clubs we've reviewed. Our ratings system looks at quality-to-price ratio, shipping costs, uniqueness, and custom features. Wherever possible, prices include shipping costs, but rarely include sales tax. Be sure to select the state you're shipping to, as not all wine clubs can ship to all states.
Good wine subscription gift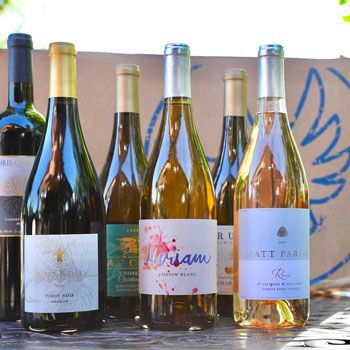 For You Save $100 on your first 6-bottle case, just $39.99. Shipping included. Voucher code is already entered. Click for This Deal.
Naked Wines isn't really a wine club the way you think of one, but it's a personalized wine buying service that you pay into on a monthly subscription so… we treat it like one. It also happens to be the most interesting wine club we've come across in a while.
Rosé: Naked Wines offers much more than just Rosé, but there aren't a ton of Rosé subscriptions out there, so we recommend checking it out. If the pink stuff is your favorite, there were 10 different rosés for sale when we last checked (Oct 10, 2019). Wine regions for the Naked Rosé selection include Loire Valley, Provence, California, and Oregon. They've made rosé from Malbec, Pinot Noir, Sangiovese, and more.
Next Club
by Wine of the Month Club ®
Good wine subscription gift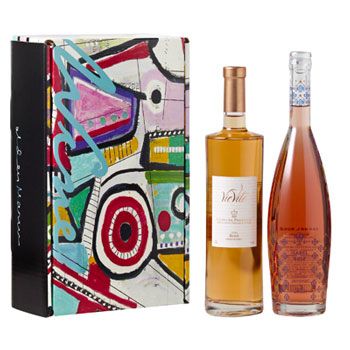 Heavily hyped when released in the Spring and in the Summer when sipping on pink wine is de rigeur, Rosé goes great with all of your lighter meals the rest of the year, too. Dress up a salad, some poultry, or fish with a pink rosé. This club ships two bottles every other month.
Rosé: The Original Wine of the Month Club knows popular wine when it sees it, so they've created a rosé subscription alongside their other wine clubs. The rosé club features dry pink wine from all of the world, including Provence, France — the birthplace of rosé. Why join a rosé wine club? Rosé goes well with healthy food any time of year!
If you want to give a wine of the month club as a gift this year, this is a great choice for French wine lovers, especially Bordeaux lovers. Give three months or more and the gift is presented in a fun box. Also, our readers can save 10% on all pre-paid gift memberships with coupon code BESTWINE, worth at least $19.
Next Club
by Organic Wine Exchange
Good wine subscription gift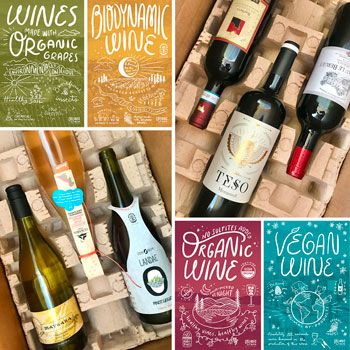 For You Get $20 off the first shipment when you join an Organic Wine Exchange club. Use code WELCOME20OFF at checkout.
The perfect wine club for organic wine drinkers, Organic Wine Exchange (OWE) offers so many personalization options that everyone can get the best organic wine club for their needs. Choose Organic, Biodynamic, Vegan, No Sulfites Added, or all of the above.
Proprietor Annie Arnold has gone out of her way to bring her love of organic wine to wine consumers in a convenient way with a great wine club. Annie is doing everything she can to make buying great organic wine easy.
When giving a gift, Organic wine clubs are hard to find. Most are set up as ongoing subscriptions, which is great if you're buying for yourself, but less great when you want to give someone the joy of organic wine. The OWE clubs make great gifts, but they're not big on gift presentation. A custom gift note in the first box is the extent of the pomp and circumstance. That's just right for a wine club focused on wines that are eco-friendly.
Next Club