Part III — How to to find out if you like aged wine
How to to find out if you like aged wine
In Part III of this guide:
Other parts of this guide:
Part III: How to to find out if you like aged wine
The only way to learn about how wine ages is to drink a lot of wine at various stages of the aging process. There are four ways to get started with this new hobby. To learn more about aging wine, I consulted with Vanessa Conlin, Master of Wine and Head of Wine at Wine Access and Michael Peltier, Senior Fine Wine Specialist at Millesima.
Option 1: Buy wine matured at the winery
Notice how I said "matured" not "aged?" Early in our conversation, Peltier was quick to point out this very important difference between wine that is maturing vs wine that is aging. Wine ages in the bottle, wine matures in other vessels (like oak barrels) before bottling.
Comparing some wines at different stages of maturation can provide you with an affordable primer on the basics of how wine changes as it gets exposed to small amounts of oxygen.
Conlin recommends exploring Rioja wines from Spain for this method of learning about "aged" wine. Unlike in the US, European countries with ancient wine-production histories have a lot of rules describing how grapes can be grown, how they can be made into wine, and they also assign quality labels to everything that earns them.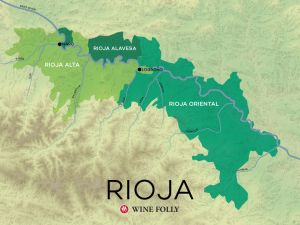 In the case of the Rioja region in Spain, there are specific requirements and names for wines of different maturity, in addition to specifications for growing and harvesting. The vast majority of red wine from Rioja (Rioja Tinto) is made from a grape called Tempranillo. The vast majority of white wine from Rioja (Rioja Blanco) is made from a grape called Viura.
Crianza: "Crianzas are wines which are at least in their third year, having spent a minimum of one year in oak barrels. For white wines, the minimum barrel ageing period is 6 months."
Reserva: "These are meticulously selected wines with a minimum ageing between oak barrels and the bottle of three years, of which at least one has to be in barrels, followed and complemented by a minimum 6 months' ageing in the bottle. For white wines, the minimum ageing period is 2 years, with at least 6 months in barrels."
Gran Reserva: "These are wines of great vintages that have been painstakingly aged for a total of sixty months with at least two years in oak barrels and two years in the bottle. For white wines, the minimum ageing period is 4 years, with at least 6 months in barrels."
Generic (or Joven): "This category guarantees the origin and vintage of wine. They are usually wines in their first or second year, which keep their primary freshness and fruit. This category may also include other wines that do not fit into the categories of Crianza, Reserva or Gran Reserva, if they have been subjected to an ageing process that is not certified by the Control Board."
Rioja Bodegas to Try
As I'm not an expert on Rioja wine, it's a bit difficult for me to recommend one specific bodega where you should explore the differences between these styles (bodegas are what we call wineries in Spain). Here is a list of bodegas with a good reputation, at a variety of price points. All bodegas listed here offer Crianza, Reserva, and Gran Reserva (sometimes more choices, too). My recommendation is to buy one of each from a single bodega and compare them. If you love the experience, try more. If you don't… try Option 2.
Option 2: Buy back-vintages from retailers
Back vintages are wines that are not the current release. A retailer who has older wine in inventory may have purchased more than it was able to sell through before the new release came out. It may keep these back vintages indefinitely until they sell out (a great opportunity for you to try older wine!), but I wouldn't expect to see something more than 5 years old kicking around.
How to Get Started with Back Vintages
Step 1: Pick a grape or a region that you're familiar with and that you already enjoy.
Step 2: Buy up to three vintages of the same wine from a single producer. Choose vintages one or two years apart depending on how granular you're interested in getting.


Want to explore aged French wine?
In consultation with Millesima, I recommend building your own vertical of wine from Château Peyfaures (a vertical is three or more vintages of the same wine). This Bordeaux Superior is affordable for Bordeaux wines, classically-styled, and is organic. There are two verticals you can choose from this Château: the Grand Vin and the Dame de Coeur (slightly more expensive).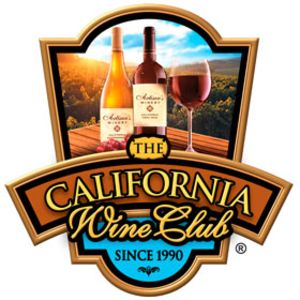 Want to explore aged California wine from small producers?
I recommend shopping at the wine stores of The California Wine Club and Gold Medal Wine Club (no membership required to shop their stores). Each carry an excellent selection of wineries and often have back vintages in limited stock for wines at a variety of price points.
Shop our trusted selection of back vintages by region and grape from online retailers.
Option 3: Try Aged Wine in Restaurants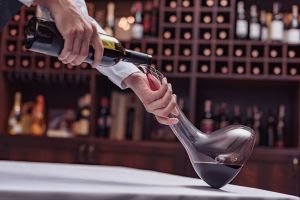 Another way to experience high-quality aged wine is to do so at fine dining establishments who specialize in filling and maintaining elaborate wine cellars. This is the most expensive way to enjoy aged wine, but you get a few bonuses with that extra money that you won't get when you buy aged wine on your own.
It's worth a side note here: great fine dining restaurants have sommeliers on staff. It used to be that this was what we expected sommeliers to do — serve great wine in great restaurants. These days sommeliers have all kinds of jobs which include sourcing wine for and even owning wine stores and wine clubs. Social media has made it so sommeliers are "the only real wine experts" that the public can trust. I still think critics are trustworthy, too. Regardless, I bring this up because while you may think of a somm as a wine expert, their expertise within the restaurant setting is what they were trained for.
A second side note: not all "wine program managers" or "wine waiters" at restaurants are sommeliers. Sommelier is an official job title granted by an educational system. It is not a generic term to refer to a wine expert. There are levels of sommeliers, too. Advanced Sommeliers and Master Sommeliers represent the most educated among them.
Back to buying aged wine in restaurants... If you're at a restaurant with a serious wine program, they likely have an Advanced or Master Sommelier on staff. Odds are good that when you purchase an expensive aged wine in this setting, that's who's going to serve you. So, in addition to buying that perfectly cellared wine, you're going to get a wine education (if you want it) about the wine you've purchased and its history.
You're also going to get someone to professionally taste the wine to confirm it hasn't gone bad — they won't serve it to you if it isn't in great condition, so this setting eliminates some of the risks associated with aged wine. The sommelier will treat the wine perfectly (properly decant, removing sediment and without damaging the delicate wine).
If this is a path you're interested in pursuing, you can choose restaurants to patronize based on their wine cellar and sommelier. You can start your research with professionally-ranked wine programs like these.
Option 4: Buy your own wine and cellar it
This takes time (new releases you buy now won't be ready to drink for at least five years) and often a sizable investment in wine that you plan to age, not to mention proper long-term storage.
Aged Wine Lover's Tip: Buy a Coravin
At the point where you've plunked down some serious cash to support your wine drinking hobby, a few hundred dollars more for a Coravin isn't really a budgetary stretch — it's a hedge against time for your investment and a gift of wine education for yourself.
If you don't already know, Coravin is a wine preservation system which allows you to "access" a bottle of wine to taste a small amount without spoiling the wine through oxidation. Learn more in our Useful Wine Guide about Coravin.
Along the way, it's worth taking notes — specifically BLICCA notes. Assess the characteristics at the time of purchase, and reassess as you go. You'll start to see the process of how the wine changes over time and become better at predicting which wines you taste are worth aging and for how long. The best part about doing this yourself is that you'll learn what *you* like to drink — aged wine vs newer wine — not what a critic or even a winemaker thinks you should like.
How did we do this before the Coravin was invented? It was expensive and required massive amounts of storage. Wine lovers would buy up to a case of one specific wine, wait a few years, and then crack one open each year until it was perfect for that wine lover's preferences. Now, you can do this with two bottles (or more) — keep one for Coravin taste-testing until you're in love with it, then open the remaining bottle(s) for consumption with your favorite winos.