The Best Wine & Cheese Gifts
The combination of wine and cheese is a classic gift to give someone who has everything. Everyone appreciates a basket of indulgent cheese and fine wine when it arrives. Typically these gifts include either one bottle of wine or a mix of red and white wine. They're available at every price point, whether you want to send a "cheap and cheerful" thank you or a luxurious spread meant to impress.
Wine and cheese baskets also make great corporate wine gifts and you can get them delivered almost anywhere. A variety of services are available offering gifts of varying quality, so we work to pick out the best ones and list them here.
Check out my Useful Wine Guide for more information on wine and cheese pairing as well as some cool pre-made pairings that you can order.
FYI: I find great wine deals so you don't have to. To keep me on the hunt, I earn a commission when you buy wine based on my recommendations.
A PHP Error was encountered
Severity: Notice
Message: Undefined index: redirect
Filename: models/Wine_gift_model.php
Line Number: 387
A PHP Error was encountered
Severity: Notice
Message: Undefined index: redirect
Filename: models/Wine_gift_model.php
Line Number: 417
A PHP Error was encountered
Severity: Notice
Message: Undefined index: redirect
Filename: models/Wine_gift_model.php
Line Number: 507
A PHP Error was encountered
Severity: Notice
Message: Undefined index: redirect
Filename: models/Wine_gift_model.php
Line Number: 507
A PHP Error was encountered
Severity: Notice
Message: Undefined index: redirect
Filename: models/Wine_gift_model.php
Line Number: 507
A PHP Error was encountered
Severity: Notice
Message: Undefined index: redirect
Filename: models/Wine_gift_model.php
Line Number: 563
A PHP Error was encountered
Severity: Notice
Message: Undefined index: redirect
Filename: models/Wine_gift_model.php
Line Number: 579
A PHP Error was encountered
Severity: Notice
Message: Undefined index: redirect
Filename: models/Wine_gift_model.php
Line Number: 387
A PHP Error was encountered
Severity: Notice
Message: Undefined index: redirect
Filename: models/Wine_gift_model.php
Line Number: 387
A PHP Error was encountered
Severity: Notice
Message: Undefined index: redirect
Filename: models/Wine_gift_model.php
Line Number: 417
A PHP Error was encountered
Severity: Notice
Message: Undefined index: redirect
Filename: models/Wine_gift_model.php
Line Number: 448
A PHP Error was encountered
Severity: Notice
Message: Undefined index: redirect
Filename: models/Wine_gift_model.php
Line Number: 478
A PHP Error was encountered
Severity: Notice
Message: Undefined index: redirect
Filename: models/Wine_gift_model.php
Line Number: 507
A PHP Error was encountered
Severity: Notice
Message: Undefined index: redirect
Filename: models/Wine_gift_model.php
Line Number: 563
A PHP Error was encountered
Severity: Notice
Message: Undefined index: redirect
Filename: models/Wine_gift_model.php
Line Number: 579
A PHP Error was encountered
Severity: Notice
Message: Undefined index: redirect
Filename: models/Wine_gift_model.php
Line Number: 387
A PHP Error was encountered
Severity: Notice
Message: Undefined index: redirect
Filename: models/Wine_gift_model.php
Line Number: 417
A PHP Error was encountered
Severity: Notice
Message: Undefined index: redirect
Filename: models/Wine_gift_model.php
Line Number: 478
A PHP Error was encountered
Severity: Notice
Message: Undefined index: redirect
Filename: models/Wine_gift_model.php
Line Number: 507
A PHP Error was encountered
Severity: Notice
Message: Undefined index: redirect
Filename: models/Wine_gift_model.php
Line Number: 563
A PHP Error was encountered
Severity: Notice
Message: Undefined index: redirect
Filename: models/Wine_gift_model.php
Line Number: 387
A PHP Error was encountered
Severity: Notice
Message: Undefined index: redirect
Filename: models/Wine_gift_model.php
Line Number: 417
A PHP Error was encountered
Severity: Notice
Message: Undefined index: redirect
Filename: models/Wine_gift_model.php
Line Number: 478
A PHP Error was encountered
Severity: Notice
Message: Undefined index: redirect
Filename: models/Wine_gift_model.php
Line Number: 507
A PHP Error was encountered
Severity: Notice
Message: Undefined index: redirect
Filename: models/Wine_gift_model.php
Line Number: 563
A PHP Error was encountered
Severity: Notice
Message: Undefined index: redirect
Filename: models/Wine_gift_model.php
Line Number: 387
A PHP Error was encountered
Severity: Notice
Message: Undefined index: redirect
Filename: models/Wine_gift_model.php
Line Number: 417
A PHP Error was encountered
Severity: Notice
Message: Undefined index: redirect
Filename: models/Wine_gift_model.php
Line Number: 507
A PHP Error was encountered
Severity: Notice
Message: Undefined index: redirect
Filename: models/Wine_gift_model.php
Line Number: 507
A PHP Error was encountered
Severity: Notice
Message: Undefined index: redirect
Filename: models/Wine_gift_model.php
Line Number: 507
A PHP Error was encountered
Severity: Notice
Message: Undefined index: redirect
Filename: models/Wine_gift_model.php
Line Number: 563
A PHP Error was encountered
Severity: Notice
Message: Undefined index: redirect
Filename: models/Wine_gift_model.php
Line Number: 579
A PHP Error was encountered
Severity: Notice
Message: Undefined index: redirect
Filename: models/Wine_gift_model.php
Line Number: 387
A PHP Error was encountered
Severity: Notice
Message: Undefined index: redirect
Filename: models/Wine_gift_model.php
Line Number: 417
A PHP Error was encountered
Severity: Notice
Message: Undefined index: redirect
Filename: models/Wine_gift_model.php
Line Number: 448
A PHP Error was encountered
Severity: Notice
Message: Undefined index: redirect
Filename: models/Wine_gift_model.php
Line Number: 478
A PHP Error was encountered
Severity: Notice
Message: Undefined index: redirect
Filename: models/Wine_gift_model.php
Line Number: 507
A PHP Error was encountered
Severity: Notice
Message: Undefined index: redirect
Filename: models/Wine_gift_model.php
Line Number: 563
A PHP Error was encountered
Severity: Notice
Message: Undefined index: redirect
Filename: models/Wine_gift_model.php
Line Number: 387
A PHP Error was encountered
Severity: Notice
Message: Undefined index: redirect
Filename: models/Wine_gift_model.php
Line Number: 417
A PHP Error was encountered
Severity: Notice
Message: Undefined index: redirect
Filename: models/Wine_gift_model.php
Line Number: 507
A PHP Error was encountered
Severity: Notice
Message: Undefined index: redirect
Filename: models/Wine_gift_model.php
Line Number: 563
A PHP Error was encountered
Severity: Notice
Message: Undefined index: redirect
Filename: models/Wine_gift_model.php
Line Number: 387
A PHP Error was encountered
Severity: Notice
Message: Undefined index: redirect
Filename: models/Wine_gift_model.php
Line Number: 417
A PHP Error was encountered
Severity: Notice
Message: Undefined index: redirect
Filename: models/Wine_gift_model.php
Line Number: 507
A PHP Error was encountered
Severity: Notice
Message: Undefined index: redirect
Filename: models/Wine_gift_model.php
Line Number: 563
A PHP Error was encountered
Severity: Notice
Message: Undefined index: redirect
Filename: models/Wine_gift_model.php
Line Number: 387
A PHP Error was encountered
Severity: Notice
Message: Undefined index: redirect
Filename: models/Wine_gift_model.php
Line Number: 417
A PHP Error was encountered
Severity: Notice
Message: Undefined index: redirect
Filename: models/Wine_gift_model.php
Line Number: 507
A PHP Error was encountered
Severity: Notice
Message: Undefined index: redirect
Filename: models/Wine_gift_model.php
Line Number: 563
A PHP Error was encountered
Severity: Notice
Message: Undefined index: redirect
Filename: models/Wine_gift_model.php
Line Number: 387
A PHP Error was encountered
Severity: Notice
Message: Undefined index: redirect
Filename: models/Wine_gift_model.php
Line Number: 417
A PHP Error was encountered
Severity: Notice
Message: Undefined index: redirect
Filename: models/Wine_gift_model.php
Line Number: 507
A PHP Error was encountered
Severity: Notice
Message: Undefined index: redirect
Filename: models/Wine_gift_model.php
Line Number: 563
A PHP Error was encountered
Severity: Notice
Message: Undefined index: redirect
Filename: models/Wine_gift_model.php
Line Number: 387
A PHP Error was encountered
Severity: Notice
Message: Undefined index: redirect
Filename: models/Wine_gift_model.php
Line Number: 417
A PHP Error was encountered
Severity: Notice
Message: Undefined index: redirect
Filename: models/Wine_gift_model.php
Line Number: 478
A PHP Error was encountered
Severity: Notice
Message: Undefined index: redirect
Filename: models/Wine_gift_model.php
Line Number: 507
A PHP Error was encountered
Severity: Notice
Message: Undefined index: redirect
Filename: models/Wine_gift_model.php
Line Number: 563
A PHP Error was encountered
Severity: Notice
Message: Undefined index: redirect
Filename: models/Wine_gift_model.php
Line Number: 387
A PHP Error was encountered
Severity: Notice
Message: Undefined index: redirect
Filename: models/Wine_gift_model.php
Line Number: 417
A PHP Error was encountered
Severity: Notice
Message: Undefined index: redirect
Filename: models/Wine_gift_model.php
Line Number: 507
A PHP Error was encountered
Severity: Notice
Message: Undefined index: redirect
Filename: models/Wine_gift_model.php
Line Number: 563
A PHP Error was encountered
Severity: Notice
Message: Undefined index: redirect
Filename: models/Wine_gift_model.php
Line Number: 387
A PHP Error was encountered
Severity: Notice
Message: Undefined index: redirect
Filename: models/Wine_gift_model.php
Line Number: 417
A PHP Error was encountered
Severity: Notice
Message: Undefined index: redirect
Filename: models/Wine_gift_model.php
Line Number: 507
A PHP Error was encountered
Severity: Notice
Message: Undefined index: redirect
Filename: models/Wine_gift_model.php
Line Number: 563
A PHP Error was encountered
Severity: Notice
Message: Undefined index: redirect
Filename: models/Wine_gift_model.php
Line Number: 387
A PHP Error was encountered
Severity: Notice
Message: Undefined index: redirect
Filename: models/Wine_gift_model.php
Line Number: 417
A PHP Error was encountered
Severity: Notice
Message: Undefined index: redirect
Filename: models/Wine_gift_model.php
Line Number: 478
A PHP Error was encountered
Severity: Notice
Message: Undefined index: redirect
Filename: models/Wine_gift_model.php
Line Number: 507
A PHP Error was encountered
Severity: Notice
Message: Undefined index: redirect
Filename: models/Wine_gift_model.php
Line Number: 563
A PHP Error was encountered
Severity: Notice
Message: Undefined index: redirect
Filename: models/Wine_gift_model.php
Line Number: 387
A PHP Error was encountered
Severity: Notice
Message: Undefined index: redirect
Filename: models/Wine_gift_model.php
Line Number: 417
A PHP Error was encountered
Severity: Notice
Message: Undefined index: redirect
Filename: models/Wine_gift_model.php
Line Number: 478
A PHP Error was encountered
Severity: Notice
Message: Undefined index: redirect
Filename: models/Wine_gift_model.php
Line Number: 507
A PHP Error was encountered
Severity: Notice
Message: Undefined index: redirect
Filename: models/Wine_gift_model.php
Line Number: 563
A PHP Error was encountered
Severity: Notice
Message: Undefined index: redirect
Filename: models/Wine_gift_model.php
Line Number: 387
A PHP Error was encountered
Severity: Notice
Message: Undefined index: redirect
Filename: models/Wine_gift_model.php
Line Number: 417
A PHP Error was encountered
Severity: Notice
Message: Undefined index: redirect
Filename: models/Wine_gift_model.php
Line Number: 507
A PHP Error was encountered
Severity: Notice
Message: Undefined index: redirect
Filename: models/Wine_gift_model.php
Line Number: 563
A PHP Error was encountered
Severity: Notice
Message: Undefined index: redirect
Filename: models/Wine_gift_model.php
Line Number: 387
A PHP Error was encountered
Severity: Notice
Message: Undefined index: redirect
Filename: models/Wine_gift_model.php
Line Number: 417
A PHP Error was encountered
Severity: Notice
Message: Undefined index: redirect
Filename: models/Wine_gift_model.php
Line Number: 507
A PHP Error was encountered
Severity: Notice
Message: Undefined index: redirect
Filename: models/Wine_gift_model.php
Line Number: 563
A PHP Error was encountered
Severity: Notice
Message: Undefined index: redirect
Filename: models/Wine_gift_model.php
Line Number: 387
A PHP Error was encountered
Severity: Notice
Message: Undefined index: redirect
Filename: models/Wine_gift_model.php
Line Number: 417
A PHP Error was encountered
Severity: Notice
Message: Undefined index: redirect
Filename: models/Wine_gift_model.php
Line Number: 417
A PHP Error was encountered
Severity: Notice
Message: Undefined index: redirect
Filename: models/Wine_gift_model.php
Line Number: 417
A PHP Error was encountered
Severity: Notice
Message: Undefined index: redirect
Filename: models/Wine_gift_model.php
Line Number: 478
A PHP Error was encountered
Severity: Notice
Message: Undefined index: redirect
Filename: models/Wine_gift_model.php
Line Number: 507
A PHP Error was encountered
Severity: Notice
Message: Undefined index: redirect
Filename: models/Wine_gift_model.php
Line Number: 563
A PHP Error was encountered
Severity: Notice
Message: Undefined index: redirect
Filename: models/Wine_gift_model.php
Line Number: 387
A PHP Error was encountered
Severity: Notice
Message: Undefined index: redirect
Filename: models/Wine_gift_model.php
Line Number: 417
A PHP Error was encountered
Severity: Notice
Message: Undefined index: redirect
Filename: models/Wine_gift_model.php
Line Number: 417
A PHP Error was encountered
Severity: Notice
Message: Undefined index: redirect
Filename: models/Wine_gift_model.php
Line Number: 417
A PHP Error was encountered
Severity: Notice
Message: Undefined index: redirect
Filename: models/Wine_gift_model.php
Line Number: 478
A PHP Error was encountered
Severity: Notice
Message: Undefined index: redirect
Filename: models/Wine_gift_model.php
Line Number: 507
A PHP Error was encountered
Severity: Notice
Message: Undefined index: redirect
Filename: models/Wine_gift_model.php
Line Number: 563
A PHP Error was encountered
Severity: Notice
Message: Undefined index: redirect
Filename: models/Wine_gift_model.php
Line Number: 387
A PHP Error was encountered
Severity: Notice
Message: Undefined index: redirect
Filename: models/Wine_gift_model.php
Line Number: 417
A PHP Error was encountered
Severity: Notice
Message: Undefined index: redirect
Filename: models/Wine_gift_model.php
Line Number: 507
A PHP Error was encountered
Severity: Notice
Message: Undefined index: redirect
Filename: models/Wine_gift_model.php
Line Number: 507
A PHP Error was encountered
Severity: Notice
Message: Undefined index: redirect
Filename: models/Wine_gift_model.php
Line Number: 507
A PHP Error was encountered
Severity: Notice
Message: Undefined index: redirect
Filename: models/Wine_gift_model.php
Line Number: 563
A PHP Error was encountered
Severity: Notice
Message: Undefined index: redirect
Filename: models/Wine_gift_model.php
Line Number: 579
A PHP Error was encountered
Severity: Notice
Message: Undefined index: redirect
Filename: models/Wine_gift_model.php
Line Number: 387
A PHP Error was encountered
Severity: Notice
Message: Undefined index: redirect
Filename: models/Wine_gift_model.php
Line Number: 387
A PHP Error was encountered
Severity: Notice
Message: Undefined index: redirect
Filename: models/Wine_gift_model.php
Line Number: 417
A PHP Error was encountered
Severity: Notice
Message: Undefined index: redirect
Filename: models/Wine_gift_model.php
Line Number: 448
A PHP Error was encountered
Severity: Notice
Message: Undefined index: redirect
Filename: models/Wine_gift_model.php
Line Number: 478
A PHP Error was encountered
Severity: Notice
Message: Undefined index: redirect
Filename: models/Wine_gift_model.php
Line Number: 507
A PHP Error was encountered
Severity: Notice
Message: Undefined index: redirect
Filename: models/Wine_gift_model.php
Line Number: 563
A PHP Error was encountered
Severity: Notice
Message: Undefined index: redirect
Filename: models/Wine_gift_model.php
Line Number: 579
A PHP Error was encountered
Severity: Notice
Message: Undefined index: redirect
Filename: models/Wine_gift_model.php
Line Number: 387
A PHP Error was encountered
Severity: Notice
Message: Undefined index: redirect
Filename: models/Wine_gift_model.php
Line Number: 417
A PHP Error was encountered
Severity: Notice
Message: Undefined index: redirect
Filename: models/Wine_gift_model.php
Line Number: 478
A PHP Error was encountered
Severity: Notice
Message: Undefined index: redirect
Filename: models/Wine_gift_model.php
Line Number: 507
A PHP Error was encountered
Severity: Notice
Message: Undefined index: redirect
Filename: models/Wine_gift_model.php
Line Number: 563
A PHP Error was encountered
Severity: Notice
Message: Undefined index: redirect
Filename: models/Wine_gift_model.php
Line Number: 387
A PHP Error was encountered
Severity: Notice
Message: Undefined index: redirect
Filename: models/Wine_gift_model.php
Line Number: 417
A PHP Error was encountered
Severity: Notice
Message: Undefined index: redirect
Filename: models/Wine_gift_model.php
Line Number: 478
A PHP Error was encountered
Severity: Notice
Message: Undefined index: redirect
Filename: models/Wine_gift_model.php
Line Number: 507
A PHP Error was encountered
Severity: Notice
Message: Undefined index: redirect
Filename: models/Wine_gift_model.php
Line Number: 563
A PHP Error was encountered
Severity: Notice
Message: Undefined index: redirect
Filename: models/Wine_gift_model.php
Line Number: 387
A PHP Error was encountered
Severity: Notice
Message: Undefined index: redirect
Filename: models/Wine_gift_model.php
Line Number: 417
A PHP Error was encountered
Severity: Notice
Message: Undefined index: redirect
Filename: models/Wine_gift_model.php
Line Number: 507
A PHP Error was encountered
Severity: Notice
Message: Undefined index: redirect
Filename: models/Wine_gift_model.php
Line Number: 507
A PHP Error was encountered
Severity: Notice
Message: Undefined index: redirect
Filename: models/Wine_gift_model.php
Line Number: 507
A PHP Error was encountered
Severity: Notice
Message: Undefined index: redirect
Filename: models/Wine_gift_model.php
Line Number: 563
A PHP Error was encountered
Severity: Notice
Message: Undefined index: redirect
Filename: models/Wine_gift_model.php
Line Number: 579
A PHP Error was encountered
Severity: Notice
Message: Undefined index: redirect
Filename: models/Wine_gift_model.php
Line Number: 387
A PHP Error was encountered
Severity: Notice
Message: Undefined index: redirect
Filename: models/Wine_gift_model.php
Line Number: 417
A PHP Error was encountered
Severity: Notice
Message: Undefined index: redirect
Filename: models/Wine_gift_model.php
Line Number: 448
A PHP Error was encountered
Severity: Notice
Message: Undefined index: redirect
Filename: models/Wine_gift_model.php
Line Number: 478
A PHP Error was encountered
Severity: Notice
Message: Undefined index: redirect
Filename: models/Wine_gift_model.php
Line Number: 507
A PHP Error was encountered
Severity: Notice
Message: Undefined index: redirect
Filename: models/Wine_gift_model.php
Line Number: 563
A PHP Error was encountered
Severity: Notice
Message: Undefined index: redirect
Filename: models/Wine_gift_model.php
Line Number: 387
A PHP Error was encountered
Severity: Notice
Message: Undefined index: redirect
Filename: models/Wine_gift_model.php
Line Number: 417
A PHP Error was encountered
Severity: Notice
Message: Undefined index: redirect
Filename: models/Wine_gift_model.php
Line Number: 507
A PHP Error was encountered
Severity: Notice
Message: Undefined index: redirect
Filename: models/Wine_gift_model.php
Line Number: 563
A PHP Error was encountered
Severity: Notice
Message: Undefined index: redirect
Filename: models/Wine_gift_model.php
Line Number: 387
A PHP Error was encountered
Severity: Notice
Message: Undefined index: redirect
Filename: models/Wine_gift_model.php
Line Number: 417
A PHP Error was encountered
Severity: Notice
Message: Undefined index: redirect
Filename: models/Wine_gift_model.php
Line Number: 507
A PHP Error was encountered
Severity: Notice
Message: Undefined index: redirect
Filename: models/Wine_gift_model.php
Line Number: 563
A PHP Error was encountered
Severity: Notice
Message: Undefined index: redirect
Filename: models/Wine_gift_model.php
Line Number: 387
A PHP Error was encountered
Severity: Notice
Message: Undefined index: redirect
Filename: models/Wine_gift_model.php
Line Number: 417
A PHP Error was encountered
Severity: Notice
Message: Undefined index: redirect
Filename: models/Wine_gift_model.php
Line Number: 507
A PHP Error was encountered
Severity: Notice
Message: Undefined index: redirect
Filename: models/Wine_gift_model.php
Line Number: 563
A PHP Error was encountered
Severity: Notice
Message: Undefined index: redirect
Filename: models/Wine_gift_model.php
Line Number: 387
A PHP Error was encountered
Severity: Notice
Message: Undefined index: redirect
Filename: models/Wine_gift_model.php
Line Number: 417
A PHP Error was encountered
Severity: Notice
Message: Undefined index: redirect
Filename: models/Wine_gift_model.php
Line Number: 507
A PHP Error was encountered
Severity: Notice
Message: Undefined index: redirect
Filename: models/Wine_gift_model.php
Line Number: 563
A PHP Error was encountered
Severity: Notice
Message: Undefined index: redirect
Filename: models/Wine_gift_model.php
Line Number: 387
A PHP Error was encountered
Severity: Notice
Message: Undefined index: redirect
Filename: models/Wine_gift_model.php
Line Number: 417
A PHP Error was encountered
Severity: Notice
Message: Undefined index: redirect
Filename: models/Wine_gift_model.php
Line Number: 478
A PHP Error was encountered
Severity: Notice
Message: Undefined index: redirect
Filename: models/Wine_gift_model.php
Line Number: 507
A PHP Error was encountered
Severity: Notice
Message: Undefined index: redirect
Filename: models/Wine_gift_model.php
Line Number: 563
A PHP Error was encountered
Severity: Notice
Message: Undefined index: redirect
Filename: models/Wine_gift_model.php
Line Number: 387
A PHP Error was encountered
Severity: Notice
Message: Undefined index: redirect
Filename: models/Wine_gift_model.php
Line Number: 417
A PHP Error was encountered
Severity: Notice
Message: Undefined index: redirect
Filename: models/Wine_gift_model.php
Line Number: 507
A PHP Error was encountered
Severity: Notice
Message: Undefined index: redirect
Filename: models/Wine_gift_model.php
Line Number: 563
A PHP Error was encountered
Severity: Notice
Message: Undefined index: redirect
Filename: models/Wine_gift_model.php
Line Number: 387
A PHP Error was encountered
Severity: Notice
Message: Undefined index: redirect
Filename: models/Wine_gift_model.php
Line Number: 417
A PHP Error was encountered
Severity: Notice
Message: Undefined index: redirect
Filename: models/Wine_gift_model.php
Line Number: 507
A PHP Error was encountered
Severity: Notice
Message: Undefined index: redirect
Filename: models/Wine_gift_model.php
Line Number: 563
A PHP Error was encountered
Severity: Notice
Message: Undefined index: redirect
Filename: models/Wine_gift_model.php
Line Number: 387
A PHP Error was encountered
Severity: Notice
Message: Undefined index: redirect
Filename: models/Wine_gift_model.php
Line Number: 417
A PHP Error was encountered
Severity: Notice
Message: Undefined index: redirect
Filename: models/Wine_gift_model.php
Line Number: 478
A PHP Error was encountered
Severity: Notice
Message: Undefined index: redirect
Filename: models/Wine_gift_model.php
Line Number: 507
A PHP Error was encountered
Severity: Notice
Message: Undefined index: redirect
Filename: models/Wine_gift_model.php
Line Number: 563
A PHP Error was encountered
Severity: Notice
Message: Undefined index: redirect
Filename: models/Wine_gift_model.php
Line Number: 387
A PHP Error was encountered
Severity: Notice
Message: Undefined index: redirect
Filename: models/Wine_gift_model.php
Line Number: 417
A PHP Error was encountered
Severity: Notice
Message: Undefined index: redirect
Filename: models/Wine_gift_model.php
Line Number: 478
A PHP Error was encountered
Severity: Notice
Message: Undefined index: redirect
Filename: models/Wine_gift_model.php
Line Number: 507
A PHP Error was encountered
Severity: Notice
Message: Undefined index: redirect
Filename: models/Wine_gift_model.php
Line Number: 563
A PHP Error was encountered
Severity: Notice
Message: Undefined index: redirect
Filename: models/Wine_gift_model.php
Line Number: 387
A PHP Error was encountered
Severity: Notice
Message: Undefined index: redirect
Filename: models/Wine_gift_model.php
Line Number: 417
A PHP Error was encountered
Severity: Notice
Message: Undefined index: redirect
Filename: models/Wine_gift_model.php
Line Number: 507
A PHP Error was encountered
Severity: Notice
Message: Undefined index: redirect
Filename: models/Wine_gift_model.php
Line Number: 563
A PHP Error was encountered
Severity: Notice
Message: Undefined index: redirect
Filename: models/Wine_gift_model.php
Line Number: 387
A PHP Error was encountered
Severity: Notice
Message: Undefined index: redirect
Filename: models/Wine_gift_model.php
Line Number: 417
A PHP Error was encountered
Severity: Notice
Message: Undefined index: redirect
Filename: models/Wine_gift_model.php
Line Number: 507
A PHP Error was encountered
Severity: Notice
Message: Undefined index: redirect
Filename: models/Wine_gift_model.php
Line Number: 563
A PHP Error was encountered
Severity: Notice
Message: Undefined index: redirect
Filename: models/Wine_gift_model.php
Line Number: 387
A PHP Error was encountered
Severity: Notice
Message: Undefined index: redirect
Filename: models/Wine_gift_model.php
Line Number: 417
A PHP Error was encountered
Severity: Notice
Message: Undefined index: redirect
Filename: models/Wine_gift_model.php
Line Number: 417
A PHP Error was encountered
Severity: Notice
Message: Undefined index: redirect
Filename: models/Wine_gift_model.php
Line Number: 417
A PHP Error was encountered
Severity: Notice
Message: Undefined index: redirect
Filename: models/Wine_gift_model.php
Line Number: 478
A PHP Error was encountered
Severity: Notice
Message: Undefined index: redirect
Filename: models/Wine_gift_model.php
Line Number: 507
A PHP Error was encountered
Severity: Notice
Message: Undefined index: redirect
Filename: models/Wine_gift_model.php
Line Number: 563
A PHP Error was encountered
Severity: Notice
Message: Undefined index: redirect
Filename: models/Wine_gift_model.php
Line Number: 387
A PHP Error was encountered
Severity: Notice
Message: Undefined index: redirect
Filename: models/Wine_gift_model.php
Line Number: 417
A PHP Error was encountered
Severity: Notice
Message: Undefined index: redirect
Filename: models/Wine_gift_model.php
Line Number: 417
A PHP Error was encountered
Severity: Notice
Message: Undefined index: redirect
Filename: models/Wine_gift_model.php
Line Number: 417
A PHP Error was encountered
Severity: Notice
Message: Undefined index: redirect
Filename: models/Wine_gift_model.php
Line Number: 478
A PHP Error was encountered
Severity: Notice
Message: Undefined index: redirect
Filename: models/Wine_gift_model.php
Line Number: 507
A PHP Error was encountered
Severity: Notice
Message: Undefined index: redirect
Filename: models/Wine_gift_model.php
Line Number: 563
A PHP Error was encountered
Severity: Notice
Message: Undefined index: redirect
Filename: models/Wine_gift_model.php
Line Number: 387
A PHP Error was encountered
Severity: Notice
Message: Undefined index: redirect
Filename: models/Wine_gift_model.php
Line Number: 417
A PHP Error was encountered
Severity: Notice
Message: Undefined index: redirect
Filename: models/Wine_gift_model.php
Line Number: 507
A PHP Error was encountered
Severity: Notice
Message: Undefined index: redirect
Filename: models/Wine_gift_model.php
Line Number: 507
A PHP Error was encountered
Severity: Notice
Message: Undefined index: redirect
Filename: models/Wine_gift_model.php
Line Number: 507
A PHP Error was encountered
Severity: Notice
Message: Undefined index: redirect
Filename: models/Wine_gift_model.php
Line Number: 563
A PHP Error was encountered
Severity: Notice
Message: Undefined index: redirect
Filename: models/Wine_gift_model.php
Line Number: 579
A PHP Error was encountered
Severity: Notice
Message: Undefined index: redirect
Filename: models/Wine_gift_model.php
Line Number: 387
A PHP Error was encountered
Severity: Notice
Message: Undefined index: redirect
Filename: models/Wine_gift_model.php
Line Number: 387
A PHP Error was encountered
Severity: Notice
Message: Undefined index: redirect
Filename: models/Wine_gift_model.php
Line Number: 417
A PHP Error was encountered
Severity: Notice
Message: Undefined index: redirect
Filename: models/Wine_gift_model.php
Line Number: 448
A PHP Error was encountered
Severity: Notice
Message: Undefined index: redirect
Filename: models/Wine_gift_model.php
Line Number: 478
A PHP Error was encountered
Severity: Notice
Message: Undefined index: redirect
Filename: models/Wine_gift_model.php
Line Number: 507
A PHP Error was encountered
Severity: Notice
Message: Undefined index: redirect
Filename: models/Wine_gift_model.php
Line Number: 563
A PHP Error was encountered
Severity: Notice
Message: Undefined index: redirect
Filename: models/Wine_gift_model.php
Line Number: 579
A PHP Error was encountered
Severity: Notice
Message: Undefined index: redirect
Filename: models/Wine_gift_model.php
Line Number: 387
A PHP Error was encountered
Severity: Notice
Message: Undefined index: redirect
Filename: models/Wine_gift_model.php
Line Number: 417
A PHP Error was encountered
Severity: Notice
Message: Undefined index: redirect
Filename: models/Wine_gift_model.php
Line Number: 478
A PHP Error was encountered
Severity: Notice
Message: Undefined index: redirect
Filename: models/Wine_gift_model.php
Line Number: 507
A PHP Error was encountered
Severity: Notice
Message: Undefined index: redirect
Filename: models/Wine_gift_model.php
Line Number: 563
A PHP Error was encountered
Severity: Notice
Message: Undefined index: redirect
Filename: models/Wine_gift_model.php
Line Number: 387
A PHP Error was encountered
Severity: Notice
Message: Undefined index: redirect
Filename: models/Wine_gift_model.php
Line Number: 417
A PHP Error was encountered
Severity: Notice
Message: Undefined index: redirect
Filename: models/Wine_gift_model.php
Line Number: 478
A PHP Error was encountered
Severity: Notice
Message: Undefined index: redirect
Filename: models/Wine_gift_model.php
Line Number: 507
A PHP Error was encountered
Severity: Notice
Message: Undefined index: redirect
Filename: models/Wine_gift_model.php
Line Number: 563
A PHP Error was encountered
Severity: Notice
Message: Undefined index: redirect
Filename: models/Wine_gift_model.php
Line Number: 387
A PHP Error was encountered
Severity: Notice
Message: Undefined index: redirect
Filename: models/Wine_gift_model.php
Line Number: 417
A PHP Error was encountered
Severity: Notice
Message: Undefined index: redirect
Filename: models/Wine_gift_model.php
Line Number: 507
A PHP Error was encountered
Severity: Notice
Message: Undefined index: redirect
Filename: models/Wine_gift_model.php
Line Number: 507
A PHP Error was encountered
Severity: Notice
Message: Undefined index: redirect
Filename: models/Wine_gift_model.php
Line Number: 507
A PHP Error was encountered
Severity: Notice
Message: Undefined index: redirect
Filename: models/Wine_gift_model.php
Line Number: 563
A PHP Error was encountered
Severity: Notice
Message: Undefined index: redirect
Filename: models/Wine_gift_model.php
Line Number: 579
A PHP Error was encountered
Severity: Notice
Message: Undefined index: redirect
Filename: models/Wine_gift_model.php
Line Number: 387
A PHP Error was encountered
Severity: Notice
Message: Undefined index: redirect
Filename: models/Wine_gift_model.php
Line Number: 417
A PHP Error was encountered
Severity: Notice
Message: Undefined index: redirect
Filename: models/Wine_gift_model.php
Line Number: 448
A PHP Error was encountered
Severity: Notice
Message: Undefined index: redirect
Filename: models/Wine_gift_model.php
Line Number: 478
A PHP Error was encountered
Severity: Notice
Message: Undefined index: redirect
Filename: models/Wine_gift_model.php
Line Number: 507
A PHP Error was encountered
Severity: Notice
Message: Undefined index: redirect
Filename: models/Wine_gift_model.php
Line Number: 563
A PHP Error was encountered
Severity: Notice
Message: Undefined index: redirect
Filename: models/Wine_gift_model.php
Line Number: 387
A PHP Error was encountered
Severity: Notice
Message: Undefined index: redirect
Filename: models/Wine_gift_model.php
Line Number: 417
A PHP Error was encountered
Severity: Notice
Message: Undefined index: redirect
Filename: models/Wine_gift_model.php
Line Number: 507
A PHP Error was encountered
Severity: Notice
Message: Undefined index: redirect
Filename: models/Wine_gift_model.php
Line Number: 563
A PHP Error was encountered
Severity: Notice
Message: Undefined index: redirect
Filename: models/Wine_gift_model.php
Line Number: 387
A PHP Error was encountered
Severity: Notice
Message: Undefined index: redirect
Filename: models/Wine_gift_model.php
Line Number: 417
A PHP Error was encountered
Severity: Notice
Message: Undefined index: redirect
Filename: models/Wine_gift_model.php
Line Number: 507
A PHP Error was encountered
Severity: Notice
Message: Undefined index: redirect
Filename: models/Wine_gift_model.php
Line Number: 563
A PHP Error was encountered
Severity: Notice
Message: Undefined index: redirect
Filename: models/Wine_gift_model.php
Line Number: 387
A PHP Error was encountered
Severity: Notice
Message: Undefined index: redirect
Filename: models/Wine_gift_model.php
Line Number: 417
A PHP Error was encountered
Severity: Notice
Message: Undefined index: redirect
Filename: models/Wine_gift_model.php
Line Number: 507
A PHP Error was encountered
Severity: Notice
Message: Undefined index: redirect
Filename: models/Wine_gift_model.php
Line Number: 563
A PHP Error was encountered
Severity: Notice
Message: Undefined index: redirect
Filename: models/Wine_gift_model.php
Line Number: 387
A PHP Error was encountered
Severity: Notice
Message: Undefined index: redirect
Filename: models/Wine_gift_model.php
Line Number: 417
A PHP Error was encountered
Severity: Notice
Message: Undefined index: redirect
Filename: models/Wine_gift_model.php
Line Number: 507
A PHP Error was encountered
Severity: Notice
Message: Undefined index: redirect
Filename: models/Wine_gift_model.php
Line Number: 563
A PHP Error was encountered
Severity: Notice
Message: Undefined index: redirect
Filename: models/Wine_gift_model.php
Line Number: 387
A PHP Error was encountered
Severity: Notice
Message: Undefined index: redirect
Filename: models/Wine_gift_model.php
Line Number: 417
A PHP Error was encountered
Severity: Notice
Message: Undefined index: redirect
Filename: models/Wine_gift_model.php
Line Number: 478
A PHP Error was encountered
Severity: Notice
Message: Undefined index: redirect
Filename: models/Wine_gift_model.php
Line Number: 507
A PHP Error was encountered
Severity: Notice
Message: Undefined index: redirect
Filename: models/Wine_gift_model.php
Line Number: 563
A PHP Error was encountered
Severity: Notice
Message: Undefined index: redirect
Filename: models/Wine_gift_model.php
Line Number: 387
A PHP Error was encountered
Severity: Notice
Message: Undefined index: redirect
Filename: models/Wine_gift_model.php
Line Number: 417
A PHP Error was encountered
Severity: Notice
Message: Undefined index: redirect
Filename: models/Wine_gift_model.php
Line Number: 507
A PHP Error was encountered
Severity: Notice
Message: Undefined index: redirect
Filename: models/Wine_gift_model.php
Line Number: 563
A PHP Error was encountered
Severity: Notice
Message: Undefined index: redirect
Filename: models/Wine_gift_model.php
Line Number: 387
A PHP Error was encountered
Severity: Notice
Message: Undefined index: redirect
Filename: models/Wine_gift_model.php
Line Number: 417
A PHP Error was encountered
Severity: Notice
Message: Undefined index: redirect
Filename: models/Wine_gift_model.php
Line Number: 507
A PHP Error was encountered
Severity: Notice
Message: Undefined index: redirect
Filename: models/Wine_gift_model.php
Line Number: 563
A PHP Error was encountered
Severity: Notice
Message: Undefined index: redirect
Filename: models/Wine_gift_model.php
Line Number: 387
A PHP Error was encountered
Severity: Notice
Message: Undefined index: redirect
Filename: models/Wine_gift_model.php
Line Number: 417
A PHP Error was encountered
Severity: Notice
Message: Undefined index: redirect
Filename: models/Wine_gift_model.php
Line Number: 478
A PHP Error was encountered
Severity: Notice
Message: Undefined index: redirect
Filename: models/Wine_gift_model.php
Line Number: 507
A PHP Error was encountered
Severity: Notice
Message: Undefined index: redirect
Filename: models/Wine_gift_model.php
Line Number: 563
A PHP Error was encountered
Severity: Notice
Message: Undefined index: redirect
Filename: models/Wine_gift_model.php
Line Number: 387
A PHP Error was encountered
Severity: Notice
Message: Undefined index: redirect
Filename: models/Wine_gift_model.php
Line Number: 417
A PHP Error was encountered
Severity: Notice
Message: Undefined index: redirect
Filename: models/Wine_gift_model.php
Line Number: 478
A PHP Error was encountered
Severity: Notice
Message: Undefined index: redirect
Filename: models/Wine_gift_model.php
Line Number: 507
A PHP Error was encountered
Severity: Notice
Message: Undefined index: redirect
Filename: models/Wine_gift_model.php
Line Number: 563
A PHP Error was encountered
Severity: Notice
Message: Undefined index: redirect
Filename: models/Wine_gift_model.php
Line Number: 387
A PHP Error was encountered
Severity: Notice
Message: Undefined index: redirect
Filename: models/Wine_gift_model.php
Line Number: 417
A PHP Error was encountered
Severity: Notice
Message: Undefined index: redirect
Filename: models/Wine_gift_model.php
Line Number: 507
A PHP Error was encountered
Severity: Notice
Message: Undefined index: redirect
Filename: models/Wine_gift_model.php
Line Number: 563
A PHP Error was encountered
Severity: Notice
Message: Undefined index: redirect
Filename: models/Wine_gift_model.php
Line Number: 387
A PHP Error was encountered
Severity: Notice
Message: Undefined index: redirect
Filename: models/Wine_gift_model.php
Line Number: 417
A PHP Error was encountered
Severity: Notice
Message: Undefined index: redirect
Filename: models/Wine_gift_model.php
Line Number: 507
A PHP Error was encountered
Severity: Notice
Message: Undefined index: redirect
Filename: models/Wine_gift_model.php
Line Number: 563
A PHP Error was encountered
Severity: Notice
Message: Undefined index: redirect
Filename: models/Wine_gift_model.php
Line Number: 387
A PHP Error was encountered
Severity: Notice
Message: Undefined index: redirect
Filename: models/Wine_gift_model.php
Line Number: 417
A PHP Error was encountered
Severity: Notice
Message: Undefined index: redirect
Filename: models/Wine_gift_model.php
Line Number: 417
A PHP Error was encountered
Severity: Notice
Message: Undefined index: redirect
Filename: models/Wine_gift_model.php
Line Number: 417
A PHP Error was encountered
Severity: Notice
Message: Undefined index: redirect
Filename: models/Wine_gift_model.php
Line Number: 478
A PHP Error was encountered
Severity: Notice
Message: Undefined index: redirect
Filename: models/Wine_gift_model.php
Line Number: 507
A PHP Error was encountered
Severity: Notice
Message: Undefined index: redirect
Filename: models/Wine_gift_model.php
Line Number: 563
A PHP Error was encountered
Severity: Notice
Message: Undefined index: redirect
Filename: models/Wine_gift_model.php
Line Number: 387
A PHP Error was encountered
Severity: Notice
Message: Undefined index: redirect
Filename: models/Wine_gift_model.php
Line Number: 417
A PHP Error was encountered
Severity: Notice
Message: Undefined index: redirect
Filename: models/Wine_gift_model.php
Line Number: 417
A PHP Error was encountered
Severity: Notice
Message: Undefined index: redirect
Filename: models/Wine_gift_model.php
Line Number: 417
A PHP Error was encountered
Severity: Notice
Message: Undefined index: redirect
Filename: models/Wine_gift_model.php
Line Number: 478
A PHP Error was encountered
Severity: Notice
Message: Undefined index: redirect
Filename: models/Wine_gift_model.php
Line Number: 507
A PHP Error was encountered
Severity: Notice
Message: Undefined index: redirect
Filename: models/Wine_gift_model.php
Line Number: 563
A PHP Error was encountered
Severity: Notice
Message: Undefined index: redirect
Filename: models/Wine_gift_model.php
Line Number: 387
A PHP Error was encountered
Severity: Notice
Message: Undefined index: redirect
Filename: models/Wine_gift_model.php
Line Number: 417
A PHP Error was encountered
Severity: Notice
Message: Undefined index: redirect
Filename: models/Wine_gift_model.php
Line Number: 507
A PHP Error was encountered
Severity: Notice
Message: Undefined index: redirect
Filename: models/Wine_gift_model.php
Line Number: 507
A PHP Error was encountered
Severity: Notice
Message: Undefined index: redirect
Filename: models/Wine_gift_model.php
Line Number: 507
A PHP Error was encountered
Severity: Notice
Message: Undefined index: redirect
Filename: models/Wine_gift_model.php
Line Number: 563
A PHP Error was encountered
Severity: Notice
Message: Undefined index: redirect
Filename: models/Wine_gift_model.php
Line Number: 579
A PHP Error was encountered
Severity: Notice
Message: Undefined index: redirect
Filename: models/Wine_gift_model.php
Line Number: 387
A PHP Error was encountered
Severity: Notice
Message: Undefined index: redirect
Filename: models/Wine_gift_model.php
Line Number: 387
A PHP Error was encountered
Severity: Notice
Message: Undefined index: redirect
Filename: models/Wine_gift_model.php
Line Number: 417
A PHP Error was encountered
Severity: Notice
Message: Undefined index: redirect
Filename: models/Wine_gift_model.php
Line Number: 448
A PHP Error was encountered
Severity: Notice
Message: Undefined index: redirect
Filename: models/Wine_gift_model.php
Line Number: 478
A PHP Error was encountered
Severity: Notice
Message: Undefined index: redirect
Filename: models/Wine_gift_model.php
Line Number: 507
A PHP Error was encountered
Severity: Notice
Message: Undefined index: redirect
Filename: models/Wine_gift_model.php
Line Number: 563
A PHP Error was encountered
Severity: Notice
Message: Undefined index: redirect
Filename: models/Wine_gift_model.php
Line Number: 579
A PHP Error was encountered
Severity: Notice
Message: Undefined index: redirect
Filename: models/Wine_gift_model.php
Line Number: 387
A PHP Error was encountered
Severity: Notice
Message: Undefined index: redirect
Filename: models/Wine_gift_model.php
Line Number: 417
A PHP Error was encountered
Severity: Notice
Message: Undefined index: redirect
Filename: models/Wine_gift_model.php
Line Number: 478
A PHP Error was encountered
Severity: Notice
Message: Undefined index: redirect
Filename: models/Wine_gift_model.php
Line Number: 507
A PHP Error was encountered
Severity: Notice
Message: Undefined index: redirect
Filename: models/Wine_gift_model.php
Line Number: 563
A PHP Error was encountered
Severity: Notice
Message: Undefined index: redirect
Filename: models/Wine_gift_model.php
Line Number: 387
A PHP Error was encountered
Severity: Notice
Message: Undefined index: redirect
Filename: models/Wine_gift_model.php
Line Number: 417
A PHP Error was encountered
Severity: Notice
Message: Undefined index: redirect
Filename: models/Wine_gift_model.php
Line Number: 478
A PHP Error was encountered
Severity: Notice
Message: Undefined index: redirect
Filename: models/Wine_gift_model.php
Line Number: 507
A PHP Error was encountered
Severity: Notice
Message: Undefined index: redirect
Filename: models/Wine_gift_model.php
Line Number: 563
A PHP Error was encountered
Severity: Notice
Message: Undefined index: redirect
Filename: models/Wine_gift_model.php
Line Number: 387
A PHP Error was encountered
Severity: Notice
Message: Undefined index: redirect
Filename: models/Wine_gift_model.php
Line Number: 417
A PHP Error was encountered
Severity: Notice
Message: Undefined index: redirect
Filename: models/Wine_gift_model.php
Line Number: 507
A PHP Error was encountered
Severity: Notice
Message: Undefined index: redirect
Filename: models/Wine_gift_model.php
Line Number: 507
A PHP Error was encountered
Severity: Notice
Message: Undefined index: redirect
Filename: models/Wine_gift_model.php
Line Number: 507
A PHP Error was encountered
Severity: Notice
Message: Undefined index: redirect
Filename: models/Wine_gift_model.php
Line Number: 563
A PHP Error was encountered
Severity: Notice
Message: Undefined index: redirect
Filename: models/Wine_gift_model.php
Line Number: 579
A PHP Error was encountered
Severity: Notice
Message: Undefined index: redirect
Filename: models/Wine_gift_model.php
Line Number: 387
A PHP Error was encountered
Severity: Notice
Message: Undefined index: redirect
Filename: models/Wine_gift_model.php
Line Number: 417
A PHP Error was encountered
Severity: Notice
Message: Undefined index: redirect
Filename: models/Wine_gift_model.php
Line Number: 448
A PHP Error was encountered
Severity: Notice
Message: Undefined index: redirect
Filename: models/Wine_gift_model.php
Line Number: 478
A PHP Error was encountered
Severity: Notice
Message: Undefined index: redirect
Filename: models/Wine_gift_model.php
Line Number: 507
A PHP Error was encountered
Severity: Notice
Message: Undefined index: redirect
Filename: models/Wine_gift_model.php
Line Number: 563
A PHP Error was encountered
Severity: Notice
Message: Undefined index: redirect
Filename: models/Wine_gift_model.php
Line Number: 387
A PHP Error was encountered
Severity: Notice
Message: Undefined index: redirect
Filename: models/Wine_gift_model.php
Line Number: 417
A PHP Error was encountered
Severity: Notice
Message: Undefined index: redirect
Filename: models/Wine_gift_model.php
Line Number: 507
A PHP Error was encountered
Severity: Notice
Message: Undefined index: redirect
Filename: models/Wine_gift_model.php
Line Number: 563
A PHP Error was encountered
Severity: Notice
Message: Undefined index: redirect
Filename: models/Wine_gift_model.php
Line Number: 387
A PHP Error was encountered
Severity: Notice
Message: Undefined index: redirect
Filename: models/Wine_gift_model.php
Line Number: 417
A PHP Error was encountered
Severity: Notice
Message: Undefined index: redirect
Filename: models/Wine_gift_model.php
Line Number: 507
A PHP Error was encountered
Severity: Notice
Message: Undefined index: redirect
Filename: models/Wine_gift_model.php
Line Number: 563
A PHP Error was encountered
Severity: Notice
Message: Undefined index: redirect
Filename: models/Wine_gift_model.php
Line Number: 387
A PHP Error was encountered
Severity: Notice
Message: Undefined index: redirect
Filename: models/Wine_gift_model.php
Line Number: 417
A PHP Error was encountered
Severity: Notice
Message: Undefined index: redirect
Filename: models/Wine_gift_model.php
Line Number: 507
A PHP Error was encountered
Severity: Notice
Message: Undefined index: redirect
Filename: models/Wine_gift_model.php
Line Number: 563
A PHP Error was encountered
Severity: Notice
Message: Undefined index: redirect
Filename: models/Wine_gift_model.php
Line Number: 387
A PHP Error was encountered
Severity: Notice
Message: Undefined index: redirect
Filename: models/Wine_gift_model.php
Line Number: 417
A PHP Error was encountered
Severity: Notice
Message: Undefined index: redirect
Filename: models/Wine_gift_model.php
Line Number: 507
A PHP Error was encountered
Severity: Notice
Message: Undefined index: redirect
Filename: models/Wine_gift_model.php
Line Number: 563
A PHP Error was encountered
Severity: Notice
Message: Undefined index: redirect
Filename: models/Wine_gift_model.php
Line Number: 387
A PHP Error was encountered
Severity: Notice
Message: Undefined index: redirect
Filename: models/Wine_gift_model.php
Line Number: 417
A PHP Error was encountered
Severity: Notice
Message: Undefined index: redirect
Filename: models/Wine_gift_model.php
Line Number: 478
A PHP Error was encountered
Severity: Notice
Message: Undefined index: redirect
Filename: models/Wine_gift_model.php
Line Number: 507
A PHP Error was encountered
Severity: Notice
Message: Undefined index: redirect
Filename: models/Wine_gift_model.php
Line Number: 563
A PHP Error was encountered
Severity: Notice
Message: Undefined index: redirect
Filename: models/Wine_gift_model.php
Line Number: 387
A PHP Error was encountered
Severity: Notice
Message: Undefined index: redirect
Filename: models/Wine_gift_model.php
Line Number: 417
A PHP Error was encountered
Severity: Notice
Message: Undefined index: redirect
Filename: models/Wine_gift_model.php
Line Number: 507
A PHP Error was encountered
Severity: Notice
Message: Undefined index: redirect
Filename: models/Wine_gift_model.php
Line Number: 563
A PHP Error was encountered
Severity: Notice
Message: Undefined index: redirect
Filename: models/Wine_gift_model.php
Line Number: 387
A PHP Error was encountered
Severity: Notice
Message: Undefined index: redirect
Filename: models/Wine_gift_model.php
Line Number: 417
A PHP Error was encountered
Severity: Notice
Message: Undefined index: redirect
Filename: models/Wine_gift_model.php
Line Number: 507
A PHP Error was encountered
Severity: Notice
Message: Undefined index: redirect
Filename: models/Wine_gift_model.php
Line Number: 563
A PHP Error was encountered
Severity: Notice
Message: Undefined index: redirect
Filename: models/Wine_gift_model.php
Line Number: 387
A PHP Error was encountered
Severity: Notice
Message: Undefined index: redirect
Filename: models/Wine_gift_model.php
Line Number: 417
A PHP Error was encountered
Severity: Notice
Message: Undefined index: redirect
Filename: models/Wine_gift_model.php
Line Number: 478
A PHP Error was encountered
Severity: Notice
Message: Undefined index: redirect
Filename: models/Wine_gift_model.php
Line Number: 507
A PHP Error was encountered
Severity: Notice
Message: Undefined index: redirect
Filename: models/Wine_gift_model.php
Line Number: 563
A PHP Error was encountered
Severity: Notice
Message: Undefined index: redirect
Filename: models/Wine_gift_model.php
Line Number: 387
A PHP Error was encountered
Severity: Notice
Message: Undefined index: redirect
Filename: models/Wine_gift_model.php
Line Number: 417
A PHP Error was encountered
Severity: Notice
Message: Undefined index: redirect
Filename: models/Wine_gift_model.php
Line Number: 478
A PHP Error was encountered
Severity: Notice
Message: Undefined index: redirect
Filename: models/Wine_gift_model.php
Line Number: 507
A PHP Error was encountered
Severity: Notice
Message: Undefined index: redirect
Filename: models/Wine_gift_model.php
Line Number: 563
A PHP Error was encountered
Severity: Notice
Message: Undefined index: redirect
Filename: models/Wine_gift_model.php
Line Number: 387
A PHP Error was encountered
Severity: Notice
Message: Undefined index: redirect
Filename: models/Wine_gift_model.php
Line Number: 417
A PHP Error was encountered
Severity: Notice
Message: Undefined index: redirect
Filename: models/Wine_gift_model.php
Line Number: 507
A PHP Error was encountered
Severity: Notice
Message: Undefined index: redirect
Filename: models/Wine_gift_model.php
Line Number: 563
A PHP Error was encountered
Severity: Notice
Message: Undefined index: redirect
Filename: models/Wine_gift_model.php
Line Number: 387
A PHP Error was encountered
Severity: Notice
Message: Undefined index: redirect
Filename: models/Wine_gift_model.php
Line Number: 417
A PHP Error was encountered
Severity: Notice
Message: Undefined index: redirect
Filename: models/Wine_gift_model.php
Line Number: 507
A PHP Error was encountered
Severity: Notice
Message: Undefined index: redirect
Filename: models/Wine_gift_model.php
Line Number: 563
A PHP Error was encountered
Severity: Notice
Message: Undefined index: redirect
Filename: models/Wine_gift_model.php
Line Number: 387
A PHP Error was encountered
Severity: Notice
Message: Undefined index: redirect
Filename: models/Wine_gift_model.php
Line Number: 417
A PHP Error was encountered
Severity: Notice
Message: Undefined index: redirect
Filename: models/Wine_gift_model.php
Line Number: 417
A PHP Error was encountered
Severity: Notice
Message: Undefined index: redirect
Filename: models/Wine_gift_model.php
Line Number: 417
A PHP Error was encountered
Severity: Notice
Message: Undefined index: redirect
Filename: models/Wine_gift_model.php
Line Number: 478
A PHP Error was encountered
Severity: Notice
Message: Undefined index: redirect
Filename: models/Wine_gift_model.php
Line Number: 507
A PHP Error was encountered
Severity: Notice
Message: Undefined index: redirect
Filename: models/Wine_gift_model.php
Line Number: 563
A PHP Error was encountered
Severity: Notice
Message: Undefined index: redirect
Filename: models/Wine_gift_model.php
Line Number: 387
A PHP Error was encountered
Severity: Notice
Message: Undefined index: redirect
Filename: models/Wine_gift_model.php
Line Number: 417
A PHP Error was encountered
Severity: Notice
Message: Undefined index: redirect
Filename: models/Wine_gift_model.php
Line Number: 417
A PHP Error was encountered
Severity: Notice
Message: Undefined index: redirect
Filename: models/Wine_gift_model.php
Line Number: 417
A PHP Error was encountered
Severity: Notice
Message: Undefined index: redirect
Filename: models/Wine_gift_model.php
Line Number: 478
A PHP Error was encountered
Severity: Notice
Message: Undefined index: redirect
Filename: models/Wine_gift_model.php
Line Number: 507
A PHP Error was encountered
Severity: Notice
Message: Undefined index: redirect
Filename: models/Wine_gift_model.php
Line Number: 563
A PHP Error was encountered
Severity: Notice
Message: Undefined index: redirect
Filename: models/Wine_gift_model.php
Line Number: 387
A PHP Error was encountered
Severity: Notice
Message: Undefined index: redirect
Filename: models/Wine_gift_model.php
Line Number: 417
A PHP Error was encountered
Severity: Notice
Message: Undefined index: redirect
Filename: models/Wine_gift_model.php
Line Number: 507
A PHP Error was encountered
Severity: Notice
Message: Undefined index: redirect
Filename: models/Wine_gift_model.php
Line Number: 507
A PHP Error was encountered
Severity: Notice
Message: Undefined index: redirect
Filename: models/Wine_gift_model.php
Line Number: 507
A PHP Error was encountered
Severity: Notice
Message: Undefined index: redirect
Filename: models/Wine_gift_model.php
Line Number: 563
A PHP Error was encountered
Severity: Notice
Message: Undefined index: redirect
Filename: models/Wine_gift_model.php
Line Number: 579
A PHP Error was encountered
Severity: Notice
Message: Undefined index: redirect
Filename: models/Wine_gift_model.php
Line Number: 387
A PHP Error was encountered
Severity: Notice
Message: Undefined index: redirect
Filename: models/Wine_gift_model.php
Line Number: 387
A PHP Error was encountered
Severity: Notice
Message: Undefined index: redirect
Filename: models/Wine_gift_model.php
Line Number: 417
A PHP Error was encountered
Severity: Notice
Message: Undefined index: redirect
Filename: models/Wine_gift_model.php
Line Number: 448
A PHP Error was encountered
Severity: Notice
Message: Undefined index: redirect
Filename: models/Wine_gift_model.php
Line Number: 478
A PHP Error was encountered
Severity: Notice
Message: Undefined index: redirect
Filename: models/Wine_gift_model.php
Line Number: 507
A PHP Error was encountered
Severity: Notice
Message: Undefined index: redirect
Filename: models/Wine_gift_model.php
Line Number: 563
A PHP Error was encountered
Severity: Notice
Message: Undefined index: redirect
Filename: models/Wine_gift_model.php
Line Number: 579
A PHP Error was encountered
Severity: Notice
Message: Undefined index: redirect
Filename: models/Wine_gift_model.php
Line Number: 387
A PHP Error was encountered
Severity: Notice
Message: Undefined index: redirect
Filename: models/Wine_gift_model.php
Line Number: 417
A PHP Error was encountered
Severity: Notice
Message: Undefined index: redirect
Filename: models/Wine_gift_model.php
Line Number: 478
A PHP Error was encountered
Severity: Notice
Message: Undefined index: redirect
Filename: models/Wine_gift_model.php
Line Number: 507
A PHP Error was encountered
Severity: Notice
Message: Undefined index: redirect
Filename: models/Wine_gift_model.php
Line Number: 563
A PHP Error was encountered
Severity: Notice
Message: Undefined index: redirect
Filename: models/Wine_gift_model.php
Line Number: 387
A PHP Error was encountered
Severity: Notice
Message: Undefined index: redirect
Filename: models/Wine_gift_model.php
Line Number: 417
A PHP Error was encountered
Severity: Notice
Message: Undefined index: redirect
Filename: models/Wine_gift_model.php
Line Number: 478
A PHP Error was encountered
Severity: Notice
Message: Undefined index: redirect
Filename: models/Wine_gift_model.php
Line Number: 507
A PHP Error was encountered
Severity: Notice
Message: Undefined index: redirect
Filename: models/Wine_gift_model.php
Line Number: 563
A PHP Error was encountered
Severity: Notice
Message: Undefined index: redirect
Filename: models/Wine_gift_model.php
Line Number: 387
A PHP Error was encountered
Severity: Notice
Message: Undefined index: redirect
Filename: models/Wine_gift_model.php
Line Number: 417
A PHP Error was encountered
Severity: Notice
Message: Undefined index: redirect
Filename: models/Wine_gift_model.php
Line Number: 507
A PHP Error was encountered
Severity: Notice
Message: Undefined index: redirect
Filename: models/Wine_gift_model.php
Line Number: 507
A PHP Error was encountered
Severity: Notice
Message: Undefined index: redirect
Filename: models/Wine_gift_model.php
Line Number: 507
A PHP Error was encountered
Severity: Notice
Message: Undefined index: redirect
Filename: models/Wine_gift_model.php
Line Number: 563
A PHP Error was encountered
Severity: Notice
Message: Undefined index: redirect
Filename: models/Wine_gift_model.php
Line Number: 579
A PHP Error was encountered
Severity: Notice
Message: Undefined index: redirect
Filename: models/Wine_gift_model.php
Line Number: 387
A PHP Error was encountered
Severity: Notice
Message: Undefined index: redirect
Filename: models/Wine_gift_model.php
Line Number: 417
A PHP Error was encountered
Severity: Notice
Message: Undefined index: redirect
Filename: models/Wine_gift_model.php
Line Number: 448
A PHP Error was encountered
Severity: Notice
Message: Undefined index: redirect
Filename: models/Wine_gift_model.php
Line Number: 478
A PHP Error was encountered
Severity: Notice
Message: Undefined index: redirect
Filename: models/Wine_gift_model.php
Line Number: 507
A PHP Error was encountered
Severity: Notice
Message: Undefined index: redirect
Filename: models/Wine_gift_model.php
Line Number: 563
A PHP Error was encountered
Severity: Notice
Message: Undefined index: redirect
Filename: models/Wine_gift_model.php
Line Number: 387
A PHP Error was encountered
Severity: Notice
Message: Undefined index: redirect
Filename: models/Wine_gift_model.php
Line Number: 417
A PHP Error was encountered
Severity: Notice
Message: Undefined index: redirect
Filename: models/Wine_gift_model.php
Line Number: 507
A PHP Error was encountered
Severity: Notice
Message: Undefined index: redirect
Filename: models/Wine_gift_model.php
Line Number: 563
A PHP Error was encountered
Severity: Notice
Message: Undefined index: redirect
Filename: models/Wine_gift_model.php
Line Number: 387
A PHP Error was encountered
Severity: Notice
Message: Undefined index: redirect
Filename: models/Wine_gift_model.php
Line Number: 417
A PHP Error was encountered
Severity: Notice
Message: Undefined index: redirect
Filename: models/Wine_gift_model.php
Line Number: 507
A PHP Error was encountered
Severity: Notice
Message: Undefined index: redirect
Filename: models/Wine_gift_model.php
Line Number: 563
A PHP Error was encountered
Severity: Notice
Message: Undefined index: redirect
Filename: models/Wine_gift_model.php
Line Number: 387
A PHP Error was encountered
Severity: Notice
Message: Undefined index: redirect
Filename: models/Wine_gift_model.php
Line Number: 417
A PHP Error was encountered
Severity: Notice
Message: Undefined index: redirect
Filename: models/Wine_gift_model.php
Line Number: 507
A PHP Error was encountered
Severity: Notice
Message: Undefined index: redirect
Filename: models/Wine_gift_model.php
Line Number: 563
A PHP Error was encountered
Severity: Notice
Message: Undefined index: redirect
Filename: models/Wine_gift_model.php
Line Number: 387
A PHP Error was encountered
Severity: Notice
Message: Undefined index: redirect
Filename: models/Wine_gift_model.php
Line Number: 417
A PHP Error was encountered
Severity: Notice
Message: Undefined index: redirect
Filename: models/Wine_gift_model.php
Line Number: 507
A PHP Error was encountered
Severity: Notice
Message: Undefined index: redirect
Filename: models/Wine_gift_model.php
Line Number: 563
A PHP Error was encountered
Severity: Notice
Message: Undefined index: redirect
Filename: models/Wine_gift_model.php
Line Number: 387
A PHP Error was encountered
Severity: Notice
Message: Undefined index: redirect
Filename: models/Wine_gift_model.php
Line Number: 417
A PHP Error was encountered
Severity: Notice
Message: Undefined index: redirect
Filename: models/Wine_gift_model.php
Line Number: 478
A PHP Error was encountered
Severity: Notice
Message: Undefined index: redirect
Filename: models/Wine_gift_model.php
Line Number: 507
A PHP Error was encountered
Severity: Notice
Message: Undefined index: redirect
Filename: models/Wine_gift_model.php
Line Number: 563
A PHP Error was encountered
Severity: Notice
Message: Undefined index: redirect
Filename: models/Wine_gift_model.php
Line Number: 387
A PHP Error was encountered
Severity: Notice
Message: Undefined index: redirect
Filename: models/Wine_gift_model.php
Line Number: 417
A PHP Error was encountered
Severity: Notice
Message: Undefined index: redirect
Filename: models/Wine_gift_model.php
Line Number: 507
A PHP Error was encountered
Severity: Notice
Message: Undefined index: redirect
Filename: models/Wine_gift_model.php
Line Number: 563
A PHP Error was encountered
Severity: Notice
Message: Undefined index: redirect
Filename: models/Wine_gift_model.php
Line Number: 387
A PHP Error was encountered
Severity: Notice
Message: Undefined index: redirect
Filename: models/Wine_gift_model.php
Line Number: 417
A PHP Error was encountered
Severity: Notice
Message: Undefined index: redirect
Filename: models/Wine_gift_model.php
Line Number: 507
A PHP Error was encountered
Severity: Notice
Message: Undefined index: redirect
Filename: models/Wine_gift_model.php
Line Number: 563
A PHP Error was encountered
Severity: Notice
Message: Undefined index: redirect
Filename: models/Wine_gift_model.php
Line Number: 387
A PHP Error was encountered
Severity: Notice
Message: Undefined index: redirect
Filename: models/Wine_gift_model.php
Line Number: 417
A PHP Error was encountered
Severity: Notice
Message: Undefined index: redirect
Filename: models/Wine_gift_model.php
Line Number: 478
A PHP Error was encountered
Severity: Notice
Message: Undefined index: redirect
Filename: models/Wine_gift_model.php
Line Number: 507
A PHP Error was encountered
Severity: Notice
Message: Undefined index: redirect
Filename: models/Wine_gift_model.php
Line Number: 563
A PHP Error was encountered
Severity: Notice
Message: Undefined index: redirect
Filename: models/Wine_gift_model.php
Line Number: 387
A PHP Error was encountered
Severity: Notice
Message: Undefined index: redirect
Filename: models/Wine_gift_model.php
Line Number: 417
A PHP Error was encountered
Severity: Notice
Message: Undefined index: redirect
Filename: models/Wine_gift_model.php
Line Number: 478
A PHP Error was encountered
Severity: Notice
Message: Undefined index: redirect
Filename: models/Wine_gift_model.php
Line Number: 507
A PHP Error was encountered
Severity: Notice
Message: Undefined index: redirect
Filename: models/Wine_gift_model.php
Line Number: 563
A PHP Error was encountered
Severity: Notice
Message: Undefined index: redirect
Filename: models/Wine_gift_model.php
Line Number: 387
A PHP Error was encountered
Severity: Notice
Message: Undefined index: redirect
Filename: models/Wine_gift_model.php
Line Number: 417
A PHP Error was encountered
Severity: Notice
Message: Undefined index: redirect
Filename: models/Wine_gift_model.php
Line Number: 507
A PHP Error was encountered
Severity: Notice
Message: Undefined index: redirect
Filename: models/Wine_gift_model.php
Line Number: 563
A PHP Error was encountered
Severity: Notice
Message: Undefined index: redirect
Filename: models/Wine_gift_model.php
Line Number: 387
A PHP Error was encountered
Severity: Notice
Message: Undefined index: redirect
Filename: models/Wine_gift_model.php
Line Number: 417
A PHP Error was encountered
Severity: Notice
Message: Undefined index: redirect
Filename: models/Wine_gift_model.php
Line Number: 507
A PHP Error was encountered
Severity: Notice
Message: Undefined index: redirect
Filename: models/Wine_gift_model.php
Line Number: 563
A PHP Error was encountered
Severity: Notice
Message: Undefined index: redirect
Filename: models/Wine_gift_model.php
Line Number: 387
A PHP Error was encountered
Severity: Notice
Message: Undefined index: redirect
Filename: models/Wine_gift_model.php
Line Number: 417
A PHP Error was encountered
Severity: Notice
Message: Undefined index: redirect
Filename: models/Wine_gift_model.php
Line Number: 417
A PHP Error was encountered
Severity: Notice
Message: Undefined index: redirect
Filename: models/Wine_gift_model.php
Line Number: 417
A PHP Error was encountered
Severity: Notice
Message: Undefined index: redirect
Filename: models/Wine_gift_model.php
Line Number: 478
A PHP Error was encountered
Severity: Notice
Message: Undefined index: redirect
Filename: models/Wine_gift_model.php
Line Number: 507
A PHP Error was encountered
Severity: Notice
Message: Undefined index: redirect
Filename: models/Wine_gift_model.php
Line Number: 563
A PHP Error was encountered
Severity: Notice
Message: Undefined index: redirect
Filename: models/Wine_gift_model.php
Line Number: 387
A PHP Error was encountered
Severity: Notice
Message: Undefined index: redirect
Filename: models/Wine_gift_model.php
Line Number: 417
A PHP Error was encountered
Severity: Notice
Message: Undefined index: redirect
Filename: models/Wine_gift_model.php
Line Number: 417
A PHP Error was encountered
Severity: Notice
Message: Undefined index: redirect
Filename: models/Wine_gift_model.php
Line Number: 417
A PHP Error was encountered
Severity: Notice
Message: Undefined index: redirect
Filename: models/Wine_gift_model.php
Line Number: 478
A PHP Error was encountered
Severity: Notice
Message: Undefined index: redirect
Filename: models/Wine_gift_model.php
Line Number: 507
A PHP Error was encountered
Severity: Notice
Message: Undefined index: redirect
Filename: models/Wine_gift_model.php
Line Number: 563
A PHP Error was encountered
Severity: Notice
Message: Undefined index: redirect
Filename: models/Wine_gift_model.php
Line Number: 387
A PHP Error was encountered
Severity: Notice
Message: Undefined index: redirect
Filename: models/Wine_gift_model.php
Line Number: 417
A PHP Error was encountered
Severity: Notice
Message: Undefined index: redirect
Filename: models/Wine_gift_model.php
Line Number: 507
A PHP Error was encountered
Severity: Notice
Message: Undefined index: redirect
Filename: models/Wine_gift_model.php
Line Number: 507
A PHP Error was encountered
Severity: Notice
Message: Undefined index: redirect
Filename: models/Wine_gift_model.php
Line Number: 507
A PHP Error was encountered
Severity: Notice
Message: Undefined index: redirect
Filename: models/Wine_gift_model.php
Line Number: 563
A PHP Error was encountered
Severity: Notice
Message: Undefined index: redirect
Filename: models/Wine_gift_model.php
Line Number: 579
A PHP Error was encountered
Severity: Notice
Message: Undefined index: redirect
Filename: models/Wine_gift_model.php
Line Number: 387
A PHP Error was encountered
Severity: Notice
Message: Undefined index: redirect
Filename: models/Wine_gift_model.php
Line Number: 387
A PHP Error was encountered
Severity: Notice
Message: Undefined index: redirect
Filename: models/Wine_gift_model.php
Line Number: 417
A PHP Error was encountered
Severity: Notice
Message: Undefined index: redirect
Filename: models/Wine_gift_model.php
Line Number: 448
A PHP Error was encountered
Severity: Notice
Message: Undefined index: redirect
Filename: models/Wine_gift_model.php
Line Number: 478
A PHP Error was encountered
Severity: Notice
Message: Undefined index: redirect
Filename: models/Wine_gift_model.php
Line Number: 507
A PHP Error was encountered
Severity: Notice
Message: Undefined index: redirect
Filename: models/Wine_gift_model.php
Line Number: 563
A PHP Error was encountered
Severity: Notice
Message: Undefined index: redirect
Filename: models/Wine_gift_model.php
Line Number: 579
A PHP Error was encountered
Severity: Notice
Message: Undefined index: redirect
Filename: models/Wine_gift_model.php
Line Number: 387
A PHP Error was encountered
Severity: Notice
Message: Undefined index: redirect
Filename: models/Wine_gift_model.php
Line Number: 417
A PHP Error was encountered
Severity: Notice
Message: Undefined index: redirect
Filename: models/Wine_gift_model.php
Line Number: 478
A PHP Error was encountered
Severity: Notice
Message: Undefined index: redirect
Filename: models/Wine_gift_model.php
Line Number: 507
A PHP Error was encountered
Severity: Notice
Message: Undefined index: redirect
Filename: models/Wine_gift_model.php
Line Number: 563
A PHP Error was encountered
Severity: Notice
Message: Undefined index: redirect
Filename: models/Wine_gift_model.php
Line Number: 387
A PHP Error was encountered
Severity: Notice
Message: Undefined index: redirect
Filename: models/Wine_gift_model.php
Line Number: 417
A PHP Error was encountered
Severity: Notice
Message: Undefined index: redirect
Filename: models/Wine_gift_model.php
Line Number: 478
A PHP Error was encountered
Severity: Notice
Message: Undefined index: redirect
Filename: models/Wine_gift_model.php
Line Number: 507
A PHP Error was encountered
Severity: Notice
Message: Undefined index: redirect
Filename: models/Wine_gift_model.php
Line Number: 563
A PHP Error was encountered
Severity: Notice
Message: Undefined index: redirect
Filename: models/Wine_gift_model.php
Line Number: 387
A PHP Error was encountered
Severity: Notice
Message: Undefined index: redirect
Filename: models/Wine_gift_model.php
Line Number: 417
A PHP Error was encountered
Severity: Notice
Message: Undefined index: redirect
Filename: models/Wine_gift_model.php
Line Number: 507
A PHP Error was encountered
Severity: Notice
Message: Undefined index: redirect
Filename: models/Wine_gift_model.php
Line Number: 507
A PHP Error was encountered
Severity: Notice
Message: Undefined index: redirect
Filename: models/Wine_gift_model.php
Line Number: 507
A PHP Error was encountered
Severity: Notice
Message: Undefined index: redirect
Filename: models/Wine_gift_model.php
Line Number: 563
A PHP Error was encountered
Severity: Notice
Message: Undefined index: redirect
Filename: models/Wine_gift_model.php
Line Number: 579
A PHP Error was encountered
Severity: Notice
Message: Undefined index: redirect
Filename: models/Wine_gift_model.php
Line Number: 387
A PHP Error was encountered
Severity: Notice
Message: Undefined index: redirect
Filename: models/Wine_gift_model.php
Line Number: 417
A PHP Error was encountered
Severity: Notice
Message: Undefined index: redirect
Filename: models/Wine_gift_model.php
Line Number: 448
A PHP Error was encountered
Severity: Notice
Message: Undefined index: redirect
Filename: models/Wine_gift_model.php
Line Number: 478
A PHP Error was encountered
Severity: Notice
Message: Undefined index: redirect
Filename: models/Wine_gift_model.php
Line Number: 507
A PHP Error was encountered
Severity: Notice
Message: Undefined index: redirect
Filename: models/Wine_gift_model.php
Line Number: 563
A PHP Error was encountered
Severity: Notice
Message: Undefined index: redirect
Filename: models/Wine_gift_model.php
Line Number: 387
A PHP Error was encountered
Severity: Notice
Message: Undefined index: redirect
Filename: models/Wine_gift_model.php
Line Number: 417
A PHP Error was encountered
Severity: Notice
Message: Undefined index: redirect
Filename: models/Wine_gift_model.php
Line Number: 507
A PHP Error was encountered
Severity: Notice
Message: Undefined index: redirect
Filename: models/Wine_gift_model.php
Line Number: 563
A PHP Error was encountered
Severity: Notice
Message: Undefined index: redirect
Filename: models/Wine_gift_model.php
Line Number: 387
A PHP Error was encountered
Severity: Notice
Message: Undefined index: redirect
Filename: models/Wine_gift_model.php
Line Number: 417
A PHP Error was encountered
Severity: Notice
Message: Undefined index: redirect
Filename: models/Wine_gift_model.php
Line Number: 507
A PHP Error was encountered
Severity: Notice
Message: Undefined index: redirect
Filename: models/Wine_gift_model.php
Line Number: 563
A PHP Error was encountered
Severity: Notice
Message: Undefined index: redirect
Filename: models/Wine_gift_model.php
Line Number: 387
A PHP Error was encountered
Severity: Notice
Message: Undefined index: redirect
Filename: models/Wine_gift_model.php
Line Number: 417
A PHP Error was encountered
Severity: Notice
Message: Undefined index: redirect
Filename: models/Wine_gift_model.php
Line Number: 507
A PHP Error was encountered
Severity: Notice
Message: Undefined index: redirect
Filename: models/Wine_gift_model.php
Line Number: 563
A PHP Error was encountered
Severity: Notice
Message: Undefined index: redirect
Filename: models/Wine_gift_model.php
Line Number: 387
A PHP Error was encountered
Severity: Notice
Message: Undefined index: redirect
Filename: models/Wine_gift_model.php
Line Number: 417
A PHP Error was encountered
Severity: Notice
Message: Undefined index: redirect
Filename: models/Wine_gift_model.php
Line Number: 507
A PHP Error was encountered
Severity: Notice
Message: Undefined index: redirect
Filename: models/Wine_gift_model.php
Line Number: 563
A PHP Error was encountered
Severity: Notice
Message: Undefined index: redirect
Filename: models/Wine_gift_model.php
Line Number: 387
A PHP Error was encountered
Severity: Notice
Message: Undefined index: redirect
Filename: models/Wine_gift_model.php
Line Number: 417
A PHP Error was encountered
Severity: Notice
Message: Undefined index: redirect
Filename: models/Wine_gift_model.php
Line Number: 478
A PHP Error was encountered
Severity: Notice
Message: Undefined index: redirect
Filename: models/Wine_gift_model.php
Line Number: 507
A PHP Error was encountered
Severity: Notice
Message: Undefined index: redirect
Filename: models/Wine_gift_model.php
Line Number: 563
A PHP Error was encountered
Severity: Notice
Message: Undefined index: redirect
Filename: models/Wine_gift_model.php
Line Number: 387
A PHP Error was encountered
Severity: Notice
Message: Undefined index: redirect
Filename: models/Wine_gift_model.php
Line Number: 417
A PHP Error was encountered
Severity: Notice
Message: Undefined index: redirect
Filename: models/Wine_gift_model.php
Line Number: 507
A PHP Error was encountered
Severity: Notice
Message: Undefined index: redirect
Filename: models/Wine_gift_model.php
Line Number: 563
A PHP Error was encountered
Severity: Notice
Message: Undefined index: redirect
Filename: models/Wine_gift_model.php
Line Number: 387
A PHP Error was encountered
Severity: Notice
Message: Undefined index: redirect
Filename: models/Wine_gift_model.php
Line Number: 417
A PHP Error was encountered
Severity: Notice
Message: Undefined index: redirect
Filename: models/Wine_gift_model.php
Line Number: 507
A PHP Error was encountered
Severity: Notice
Message: Undefined index: redirect
Filename: models/Wine_gift_model.php
Line Number: 563
A PHP Error was encountered
Severity: Notice
Message: Undefined index: redirect
Filename: models/Wine_gift_model.php
Line Number: 387
A PHP Error was encountered
Severity: Notice
Message: Undefined index: redirect
Filename: models/Wine_gift_model.php
Line Number: 417
A PHP Error was encountered
Severity: Notice
Message: Undefined index: redirect
Filename: models/Wine_gift_model.php
Line Number: 478
A PHP Error was encountered
Severity: Notice
Message: Undefined index: redirect
Filename: models/Wine_gift_model.php
Line Number: 507
A PHP Error was encountered
Severity: Notice
Message: Undefined index: redirect
Filename: models/Wine_gift_model.php
Line Number: 563
A PHP Error was encountered
Severity: Notice
Message: Undefined index: redirect
Filename: models/Wine_gift_model.php
Line Number: 387
A PHP Error was encountered
Severity: Notice
Message: Undefined index: redirect
Filename: models/Wine_gift_model.php
Line Number: 417
A PHP Error was encountered
Severity: Notice
Message: Undefined index: redirect
Filename: models/Wine_gift_model.php
Line Number: 478
A PHP Error was encountered
Severity: Notice
Message: Undefined index: redirect
Filename: models/Wine_gift_model.php
Line Number: 507
A PHP Error was encountered
Severity: Notice
Message: Undefined index: redirect
Filename: models/Wine_gift_model.php
Line Number: 563
A PHP Error was encountered
Severity: Notice
Message: Undefined index: redirect
Filename: models/Wine_gift_model.php
Line Number: 387
A PHP Error was encountered
Severity: Notice
Message: Undefined index: redirect
Filename: models/Wine_gift_model.php
Line Number: 417
A PHP Error was encountered
Severity: Notice
Message: Undefined index: redirect
Filename: models/Wine_gift_model.php
Line Number: 507
A PHP Error was encountered
Severity: Notice
Message: Undefined index: redirect
Filename: models/Wine_gift_model.php
Line Number: 563
A PHP Error was encountered
Severity: Notice
Message: Undefined index: redirect
Filename: models/Wine_gift_model.php
Line Number: 387
A PHP Error was encountered
Severity: Notice
Message: Undefined index: redirect
Filename: models/Wine_gift_model.php
Line Number: 417
A PHP Error was encountered
Severity: Notice
Message: Undefined index: redirect
Filename: models/Wine_gift_model.php
Line Number: 507
A PHP Error was encountered
Severity: Notice
Message: Undefined index: redirect
Filename: models/Wine_gift_model.php
Line Number: 563
A PHP Error was encountered
Severity: Notice
Message: Undefined index: redirect
Filename: models/Wine_gift_model.php
Line Number: 387
A PHP Error was encountered
Severity: Notice
Message: Undefined index: redirect
Filename: models/Wine_gift_model.php
Line Number: 417
A PHP Error was encountered
Severity: Notice
Message: Undefined index: redirect
Filename: models/Wine_gift_model.php
Line Number: 417
A PHP Error was encountered
Severity: Notice
Message: Undefined index: redirect
Filename: models/Wine_gift_model.php
Line Number: 417
A PHP Error was encountered
Severity: Notice
Message: Undefined index: redirect
Filename: models/Wine_gift_model.php
Line Number: 478
A PHP Error was encountered
Severity: Notice
Message: Undefined index: redirect
Filename: models/Wine_gift_model.php
Line Number: 507
A PHP Error was encountered
Severity: Notice
Message: Undefined index: redirect
Filename: models/Wine_gift_model.php
Line Number: 563
A PHP Error was encountered
Severity: Notice
Message: Undefined index: redirect
Filename: models/Wine_gift_model.php
Line Number: 387
A PHP Error was encountered
Severity: Notice
Message: Undefined index: redirect
Filename: models/Wine_gift_model.php
Line Number: 417
A PHP Error was encountered
Severity: Notice
Message: Undefined index: redirect
Filename: models/Wine_gift_model.php
Line Number: 417
A PHP Error was encountered
Severity: Notice
Message: Undefined index: redirect
Filename: models/Wine_gift_model.php
Line Number: 417
A PHP Error was encountered
Severity: Notice
Message: Undefined index: redirect
Filename: models/Wine_gift_model.php
Line Number: 478
A PHP Error was encountered
Severity: Notice
Message: Undefined index: redirect
Filename: models/Wine_gift_model.php
Line Number: 507
A PHP Error was encountered
Severity: Notice
Message: Undefined index: redirect
Filename: models/Wine_gift_model.php
Line Number: 563
A PHP Error was encountered
Severity: Notice
Message: Undefined index: redirect
Filename: models/Wine_gift_model.php
Line Number: 387
A PHP Error was encountered
Severity: Notice
Message: Undefined index: redirect
Filename: models/Wine_gift_model.php
Line Number: 417
A PHP Error was encountered
Severity: Notice
Message: Undefined index: redirect
Filename: models/Wine_gift_model.php
Line Number: 507
A PHP Error was encountered
Severity: Notice
Message: Undefined index: redirect
Filename: models/Wine_gift_model.php
Line Number: 507
A PHP Error was encountered
Severity: Notice
Message: Undefined index: redirect
Filename: models/Wine_gift_model.php
Line Number: 507
A PHP Error was encountered
Severity: Notice
Message: Undefined index: redirect
Filename: models/Wine_gift_model.php
Line Number: 563
A PHP Error was encountered
Severity: Notice
Message: Undefined index: redirect
Filename: models/Wine_gift_model.php
Line Number: 579
A PHP Error was encountered
Severity: Notice
Message: Undefined index: redirect
Filename: models/Wine_gift_model.php
Line Number: 387
A PHP Error was encountered
Severity: Notice
Message: Undefined index: redirect
Filename: models/Wine_gift_model.php
Line Number: 387
A PHP Error was encountered
Severity: Notice
Message: Undefined index: redirect
Filename: models/Wine_gift_model.php
Line Number: 417
A PHP Error was encountered
Severity: Notice
Message: Undefined index: redirect
Filename: models/Wine_gift_model.php
Line Number: 448
A PHP Error was encountered
Severity: Notice
Message: Undefined index: redirect
Filename: models/Wine_gift_model.php
Line Number: 478
A PHP Error was encountered
Severity: Notice
Message: Undefined index: redirect
Filename: models/Wine_gift_model.php
Line Number: 507
A PHP Error was encountered
Severity: Notice
Message: Undefined index: redirect
Filename: models/Wine_gift_model.php
Line Number: 563
A PHP Error was encountered
Severity: Notice
Message: Undefined index: redirect
Filename: models/Wine_gift_model.php
Line Number: 579
A PHP Error was encountered
Severity: Notice
Message: Undefined index: redirect
Filename: models/Wine_gift_model.php
Line Number: 387
A PHP Error was encountered
Severity: Notice
Message: Undefined index: redirect
Filename: models/Wine_gift_model.php
Line Number: 417
A PHP Error was encountered
Severity: Notice
Message: Undefined index: redirect
Filename: models/Wine_gift_model.php
Line Number: 478
A PHP Error was encountered
Severity: Notice
Message: Undefined index: redirect
Filename: models/Wine_gift_model.php
Line Number: 507
A PHP Error was encountered
Severity: Notice
Message: Undefined index: redirect
Filename: models/Wine_gift_model.php
Line Number: 563
A PHP Error was encountered
Severity: Notice
Message: Undefined index: redirect
Filename: models/Wine_gift_model.php
Line Number: 387
A PHP Error was encountered
Severity: Notice
Message: Undefined index: redirect
Filename: models/Wine_gift_model.php
Line Number: 417
A PHP Error was encountered
Severity: Notice
Message: Undefined index: redirect
Filename: models/Wine_gift_model.php
Line Number: 478
A PHP Error was encountered
Severity: Notice
Message: Undefined index: redirect
Filename: models/Wine_gift_model.php
Line Number: 507
A PHP Error was encountered
Severity: Notice
Message: Undefined index: redirect
Filename: models/Wine_gift_model.php
Line Number: 563
A PHP Error was encountered
Severity: Notice
Message: Undefined index: redirect
Filename: models/Wine_gift_model.php
Line Number: 387
A PHP Error was encountered
Severity: Notice
Message: Undefined index: redirect
Filename: models/Wine_gift_model.php
Line Number: 417
A PHP Error was encountered
Severity: Notice
Message: Undefined index: redirect
Filename: models/Wine_gift_model.php
Line Number: 507
A PHP Error was encountered
Severity: Notice
Message: Undefined index: redirect
Filename: models/Wine_gift_model.php
Line Number: 507
A PHP Error was encountered
Severity: Notice
Message: Undefined index: redirect
Filename: models/Wine_gift_model.php
Line Number: 507
A PHP Error was encountered
Severity: Notice
Message: Undefined index: redirect
Filename: models/Wine_gift_model.php
Line Number: 563
A PHP Error was encountered
Severity: Notice
Message: Undefined index: redirect
Filename: models/Wine_gift_model.php
Line Number: 579
A PHP Error was encountered
Severity: Notice
Message: Undefined index: redirect
Filename: models/Wine_gift_model.php
Line Number: 387
A PHP Error was encountered
Severity: Notice
Message: Undefined index: redirect
Filename: models/Wine_gift_model.php
Line Number: 417
A PHP Error was encountered
Severity: Notice
Message: Undefined index: redirect
Filename: models/Wine_gift_model.php
Line Number: 448
A PHP Error was encountered
Severity: Notice
Message: Undefined index: redirect
Filename: models/Wine_gift_model.php
Line Number: 478
A PHP Error was encountered
Severity: Notice
Message: Undefined index: redirect
Filename: models/Wine_gift_model.php
Line Number: 507
A PHP Error was encountered
Severity: Notice
Message: Undefined index: redirect
Filename: models/Wine_gift_model.php
Line Number: 563
A PHP Error was encountered
Severity: Notice
Message: Undefined index: redirect
Filename: models/Wine_gift_model.php
Line Number: 387
A PHP Error was encountered
Severity: Notice
Message: Undefined index: redirect
Filename: models/Wine_gift_model.php
Line Number: 417
A PHP Error was encountered
Severity: Notice
Message: Undefined index: redirect
Filename: models/Wine_gift_model.php
Line Number: 507
A PHP Error was encountered
Severity: Notice
Message: Undefined index: redirect
Filename: models/Wine_gift_model.php
Line Number: 563
A PHP Error was encountered
Severity: Notice
Message: Undefined index: redirect
Filename: models/Wine_gift_model.php
Line Number: 387
A PHP Error was encountered
Severity: Notice
Message: Undefined index: redirect
Filename: models/Wine_gift_model.php
Line Number: 417
A PHP Error was encountered
Severity: Notice
Message: Undefined index: redirect
Filename: models/Wine_gift_model.php
Line Number: 507
A PHP Error was encountered
Severity: Notice
Message: Undefined index: redirect
Filename: models/Wine_gift_model.php
Line Number: 563
A PHP Error was encountered
Severity: Notice
Message: Undefined index: redirect
Filename: models/Wine_gift_model.php
Line Number: 387
A PHP Error was encountered
Severity: Notice
Message: Undefined index: redirect
Filename: models/Wine_gift_model.php
Line Number: 417
A PHP Error was encountered
Severity: Notice
Message: Undefined index: redirect
Filename: models/Wine_gift_model.php
Line Number: 507
A PHP Error was encountered
Severity: Notice
Message: Undefined index: redirect
Filename: models/Wine_gift_model.php
Line Number: 563
A PHP Error was encountered
Severity: Notice
Message: Undefined index: redirect
Filename: models/Wine_gift_model.php
Line Number: 387
A PHP Error was encountered
Severity: Notice
Message: Undefined index: redirect
Filename: models/Wine_gift_model.php
Line Number: 417
A PHP Error was encountered
Severity: Notice
Message: Undefined index: redirect
Filename: models/Wine_gift_model.php
Line Number: 507
A PHP Error was encountered
Severity: Notice
Message: Undefined index: redirect
Filename: models/Wine_gift_model.php
Line Number: 563
A PHP Error was encountered
Severity: Notice
Message: Undefined index: redirect
Filename: models/Wine_gift_model.php
Line Number: 387
A PHP Error was encountered
Severity: Notice
Message: Undefined index: redirect
Filename: models/Wine_gift_model.php
Line Number: 417
A PHP Error was encountered
Severity: Notice
Message: Undefined index: redirect
Filename: models/Wine_gift_model.php
Line Number: 478
A PHP Error was encountered
Severity: Notice
Message: Undefined index: redirect
Filename: models/Wine_gift_model.php
Line Number: 507
A PHP Error was encountered
Severity: Notice
Message: Undefined index: redirect
Filename: models/Wine_gift_model.php
Line Number: 563
A PHP Error was encountered
Severity: Notice
Message: Undefined index: redirect
Filename: models/Wine_gift_model.php
Line Number: 387
A PHP Error was encountered
Severity: Notice
Message: Undefined index: redirect
Filename: models/Wine_gift_model.php
Line Number: 417
A PHP Error was encountered
Severity: Notice
Message: Undefined index: redirect
Filename: models/Wine_gift_model.php
Line Number: 507
A PHP Error was encountered
Severity: Notice
Message: Undefined index: redirect
Filename: models/Wine_gift_model.php
Line Number: 563
A PHP Error was encountered
Severity: Notice
Message: Undefined index: redirect
Filename: models/Wine_gift_model.php
Line Number: 387
A PHP Error was encountered
Severity: Notice
Message: Undefined index: redirect
Filename: models/Wine_gift_model.php
Line Number: 417
A PHP Error was encountered
Severity: Notice
Message: Undefined index: redirect
Filename: models/Wine_gift_model.php
Line Number: 507
A PHP Error was encountered
Severity: Notice
Message: Undefined index: redirect
Filename: models/Wine_gift_model.php
Line Number: 563
A PHP Error was encountered
Severity: Notice
Message: Undefined index: redirect
Filename: models/Wine_gift_model.php
Line Number: 387
A PHP Error was encountered
Severity: Notice
Message: Undefined index: redirect
Filename: models/Wine_gift_model.php
Line Number: 417
A PHP Error was encountered
Severity: Notice
Message: Undefined index: redirect
Filename: models/Wine_gift_model.php
Line Number: 478
A PHP Error was encountered
Severity: Notice
Message: Undefined index: redirect
Filename: models/Wine_gift_model.php
Line Number: 507
A PHP Error was encountered
Severity: Notice
Message: Undefined index: redirect
Filename: models/Wine_gift_model.php
Line Number: 563
A PHP Error was encountered
Severity: Notice
Message: Undefined index: redirect
Filename: models/Wine_gift_model.php
Line Number: 387
A PHP Error was encountered
Severity: Notice
Message: Undefined index: redirect
Filename: models/Wine_gift_model.php
Line Number: 417
A PHP Error was encountered
Severity: Notice
Message: Undefined index: redirect
Filename: models/Wine_gift_model.php
Line Number: 478
A PHP Error was encountered
Severity: Notice
Message: Undefined index: redirect
Filename: models/Wine_gift_model.php
Line Number: 507
A PHP Error was encountered
Severity: Notice
Message: Undefined index: redirect
Filename: models/Wine_gift_model.php
Line Number: 563
A PHP Error was encountered
Severity: Notice
Message: Undefined index: redirect
Filename: models/Wine_gift_model.php
Line Number: 387
A PHP Error was encountered
Severity: Notice
Message: Undefined index: redirect
Filename: models/Wine_gift_model.php
Line Number: 417
A PHP Error was encountered
Severity: Notice
Message: Undefined index: redirect
Filename: models/Wine_gift_model.php
Line Number: 507
A PHP Error was encountered
Severity: Notice
Message: Undefined index: redirect
Filename: models/Wine_gift_model.php
Line Number: 563
A PHP Error was encountered
Severity: Notice
Message: Undefined index: redirect
Filename: models/Wine_gift_model.php
Line Number: 387
A PHP Error was encountered
Severity: Notice
Message: Undefined index: redirect
Filename: models/Wine_gift_model.php
Line Number: 417
A PHP Error was encountered
Severity: Notice
Message: Undefined index: redirect
Filename: models/Wine_gift_model.php
Line Number: 507
A PHP Error was encountered
Severity: Notice
Message: Undefined index: redirect
Filename: models/Wine_gift_model.php
Line Number: 563
A PHP Error was encountered
Severity: Notice
Message: Undefined index: redirect
Filename: models/Wine_gift_model.php
Line Number: 387
A PHP Error was encountered
Severity: Notice
Message: Undefined index: redirect
Filename: models/Wine_gift_model.php
Line Number: 417
A PHP Error was encountered
Severity: Notice
Message: Undefined index: redirect
Filename: models/Wine_gift_model.php
Line Number: 417
A PHP Error was encountered
Severity: Notice
Message: Undefined index: redirect
Filename: models/Wine_gift_model.php
Line Number: 417
A PHP Error was encountered
Severity: Notice
Message: Undefined index: redirect
Filename: models/Wine_gift_model.php
Line Number: 478
A PHP Error was encountered
Severity: Notice
Message: Undefined index: redirect
Filename: models/Wine_gift_model.php
Line Number: 507
A PHP Error was encountered
Severity: Notice
Message: Undefined index: redirect
Filename: models/Wine_gift_model.php
Line Number: 563
A PHP Error was encountered
Severity: Notice
Message: Undefined index: redirect
Filename: models/Wine_gift_model.php
Line Number: 387
A PHP Error was encountered
Severity: Notice
Message: Undefined index: redirect
Filename: models/Wine_gift_model.php
Line Number: 417
A PHP Error was encountered
Severity: Notice
Message: Undefined index: redirect
Filename: models/Wine_gift_model.php
Line Number: 417
A PHP Error was encountered
Severity: Notice
Message: Undefined index: redirect
Filename: models/Wine_gift_model.php
Line Number: 417
A PHP Error was encountered
Severity: Notice
Message: Undefined index: redirect
Filename: models/Wine_gift_model.php
Line Number: 478
A PHP Error was encountered
Severity: Notice
Message: Undefined index: redirect
Filename: models/Wine_gift_model.php
Line Number: 507
A PHP Error was encountered
Severity: Notice
Message: Undefined index: redirect
Filename: models/Wine_gift_model.php
Line Number: 563
A PHP Error was encountered
Severity: Notice
Message: Undefined index: redirect
Filename: models/Wine_gift_model.php
Line Number: 387
A PHP Error was encountered
Severity: Notice
Message: Undefined index: redirect
Filename: models/Wine_gift_model.php
Line Number: 417
A PHP Error was encountered
Severity: Notice
Message: Undefined index: redirect
Filename: models/Wine_gift_model.php
Line Number: 507
A PHP Error was encountered
Severity: Notice
Message: Undefined index: redirect
Filename: models/Wine_gift_model.php
Line Number: 507
A PHP Error was encountered
Severity: Notice
Message: Undefined index: redirect
Filename: models/Wine_gift_model.php
Line Number: 507
A PHP Error was encountered
Severity: Notice
Message: Undefined index: redirect
Filename: models/Wine_gift_model.php
Line Number: 563
A PHP Error was encountered
Severity: Notice
Message: Undefined index: redirect
Filename: models/Wine_gift_model.php
Line Number: 579
A PHP Error was encountered
Severity: Notice
Message: Undefined index: redirect
Filename: models/Wine_gift_model.php
Line Number: 387
A PHP Error was encountered
Severity: Notice
Message: Undefined index: redirect
Filename: models/Wine_gift_model.php
Line Number: 387
A PHP Error was encountered
Severity: Notice
Message: Undefined index: redirect
Filename: models/Wine_gift_model.php
Line Number: 417
A PHP Error was encountered
Severity: Notice
Message: Undefined index: redirect
Filename: models/Wine_gift_model.php
Line Number: 448
A PHP Error was encountered
Severity: Notice
Message: Undefined index: redirect
Filename: models/Wine_gift_model.php
Line Number: 478
A PHP Error was encountered
Severity: Notice
Message: Undefined index: redirect
Filename: models/Wine_gift_model.php
Line Number: 507
A PHP Error was encountered
Severity: Notice
Message: Undefined index: redirect
Filename: models/Wine_gift_model.php
Line Number: 563
A PHP Error was encountered
Severity: Notice
Message: Undefined index: redirect
Filename: models/Wine_gift_model.php
Line Number: 579
A PHP Error was encountered
Severity: Notice
Message: Undefined index: redirect
Filename: models/Wine_gift_model.php
Line Number: 387
A PHP Error was encountered
Severity: Notice
Message: Undefined index: redirect
Filename: models/Wine_gift_model.php
Line Number: 417
A PHP Error was encountered
Severity: Notice
Message: Undefined index: redirect
Filename: models/Wine_gift_model.php
Line Number: 478
A PHP Error was encountered
Severity: Notice
Message: Undefined index: redirect
Filename: models/Wine_gift_model.php
Line Number: 507
A PHP Error was encountered
Severity: Notice
Message: Undefined index: redirect
Filename: models/Wine_gift_model.php
Line Number: 563
A PHP Error was encountered
Severity: Notice
Message: Undefined index: redirect
Filename: models/Wine_gift_model.php
Line Number: 387
A PHP Error was encountered
Severity: Notice
Message: Undefined index: redirect
Filename: models/Wine_gift_model.php
Line Number: 417
A PHP Error was encountered
Severity: Notice
Message: Undefined index: redirect
Filename: models/Wine_gift_model.php
Line Number: 478
A PHP Error was encountered
Severity: Notice
Message: Undefined index: redirect
Filename: models/Wine_gift_model.php
Line Number: 507
A PHP Error was encountered
Severity: Notice
Message: Undefined index: redirect
Filename: models/Wine_gift_model.php
Line Number: 563
A PHP Error was encountered
Severity: Notice
Message: Undefined index: redirect
Filename: models/Wine_gift_model.php
Line Number: 387
A PHP Error was encountered
Severity: Notice
Message: Undefined index: redirect
Filename: models/Wine_gift_model.php
Line Number: 417
A PHP Error was encountered
Severity: Notice
Message: Undefined index: redirect
Filename: models/Wine_gift_model.php
Line Number: 507
A PHP Error was encountered
Severity: Notice
Message: Undefined index: redirect
Filename: models/Wine_gift_model.php
Line Number: 507
A PHP Error was encountered
Severity: Notice
Message: Undefined index: redirect
Filename: models/Wine_gift_model.php
Line Number: 507
A PHP Error was encountered
Severity: Notice
Message: Undefined index: redirect
Filename: models/Wine_gift_model.php
Line Number: 563
A PHP Error was encountered
Severity: Notice
Message: Undefined index: redirect
Filename: models/Wine_gift_model.php
Line Number: 579
A PHP Error was encountered
Severity: Notice
Message: Undefined index: redirect
Filename: models/Wine_gift_model.php
Line Number: 387
A PHP Error was encountered
Severity: Notice
Message: Undefined index: redirect
Filename: models/Wine_gift_model.php
Line Number: 417
A PHP Error was encountered
Severity: Notice
Message: Undefined index: redirect
Filename: models/Wine_gift_model.php
Line Number: 448
A PHP Error was encountered
Severity: Notice
Message: Undefined index: redirect
Filename: models/Wine_gift_model.php
Line Number: 478
A PHP Error was encountered
Severity: Notice
Message: Undefined index: redirect
Filename: models/Wine_gift_model.php
Line Number: 507
A PHP Error was encountered
Severity: Notice
Message: Undefined index: redirect
Filename: models/Wine_gift_model.php
Line Number: 563
A PHP Error was encountered
Severity: Notice
Message: Undefined index: redirect
Filename: models/Wine_gift_model.php
Line Number: 387
A PHP Error was encountered
Severity: Notice
Message: Undefined index: redirect
Filename: models/Wine_gift_model.php
Line Number: 417
A PHP Error was encountered
Severity: Notice
Message: Undefined index: redirect
Filename: models/Wine_gift_model.php
Line Number: 507
A PHP Error was encountered
Severity: Notice
Message: Undefined index: redirect
Filename: models/Wine_gift_model.php
Line Number: 563
A PHP Error was encountered
Severity: Notice
Message: Undefined index: redirect
Filename: models/Wine_gift_model.php
Line Number: 387
A PHP Error was encountered
Severity: Notice
Message: Undefined index: redirect
Filename: models/Wine_gift_model.php
Line Number: 417
A PHP Error was encountered
Severity: Notice
Message: Undefined index: redirect
Filename: models/Wine_gift_model.php
Line Number: 507
A PHP Error was encountered
Severity: Notice
Message: Undefined index: redirect
Filename: models/Wine_gift_model.php
Line Number: 563
A PHP Error was encountered
Severity: Notice
Message: Undefined index: redirect
Filename: models/Wine_gift_model.php
Line Number: 387
A PHP Error was encountered
Severity: Notice
Message: Undefined index: redirect
Filename: models/Wine_gift_model.php
Line Number: 417
A PHP Error was encountered
Severity: Notice
Message: Undefined index: redirect
Filename: models/Wine_gift_model.php
Line Number: 507
A PHP Error was encountered
Severity: Notice
Message: Undefined index: redirect
Filename: models/Wine_gift_model.php
Line Number: 563
A PHP Error was encountered
Severity: Notice
Message: Undefined index: redirect
Filename: models/Wine_gift_model.php
Line Number: 387
A PHP Error was encountered
Severity: Notice
Message: Undefined index: redirect
Filename: models/Wine_gift_model.php
Line Number: 417
A PHP Error was encountered
Severity: Notice
Message: Undefined index: redirect
Filename: models/Wine_gift_model.php
Line Number: 507
A PHP Error was encountered
Severity: Notice
Message: Undefined index: redirect
Filename: models/Wine_gift_model.php
Line Number: 563
A PHP Error was encountered
Severity: Notice
Message: Undefined index: redirect
Filename: models/Wine_gift_model.php
Line Number: 387
A PHP Error was encountered
Severity: Notice
Message: Undefined index: redirect
Filename: models/Wine_gift_model.php
Line Number: 417
A PHP Error was encountered
Severity: Notice
Message: Undefined index: redirect
Filename: models/Wine_gift_model.php
Line Number: 478
A PHP Error was encountered
Severity: Notice
Message: Undefined index: redirect
Filename: models/Wine_gift_model.php
Line Number: 507
A PHP Error was encountered
Severity: Notice
Message: Undefined index: redirect
Filename: models/Wine_gift_model.php
Line Number: 563
A PHP Error was encountered
Severity: Notice
Message: Undefined index: redirect
Filename: models/Wine_gift_model.php
Line Number: 387
A PHP Error was encountered
Severity: Notice
Message: Undefined index: redirect
Filename: models/Wine_gift_model.php
Line Number: 417
A PHP Error was encountered
Severity: Notice
Message: Undefined index: redirect
Filename: models/Wine_gift_model.php
Line Number: 507
A PHP Error was encountered
Severity: Notice
Message: Undefined index: redirect
Filename: models/Wine_gift_model.php
Line Number: 563
A PHP Error was encountered
Severity: Notice
Message: Undefined index: redirect
Filename: models/Wine_gift_model.php
Line Number: 387
A PHP Error was encountered
Severity: Notice
Message: Undefined index: redirect
Filename: models/Wine_gift_model.php
Line Number: 417
A PHP Error was encountered
Severity: Notice
Message: Undefined index: redirect
Filename: models/Wine_gift_model.php
Line Number: 507
A PHP Error was encountered
Severity: Notice
Message: Undefined index: redirect
Filename: models/Wine_gift_model.php
Line Number: 563
A PHP Error was encountered
Severity: Notice
Message: Undefined index: redirect
Filename: models/Wine_gift_model.php
Line Number: 387
A PHP Error was encountered
Severity: Notice
Message: Undefined index: redirect
Filename: models/Wine_gift_model.php
Line Number: 417
A PHP Error was encountered
Severity: Notice
Message: Undefined index: redirect
Filename: models/Wine_gift_model.php
Line Number: 478
A PHP Error was encountered
Severity: Notice
Message: Undefined index: redirect
Filename: models/Wine_gift_model.php
Line Number: 507
A PHP Error was encountered
Severity: Notice
Message: Undefined index: redirect
Filename: models/Wine_gift_model.php
Line Number: 563
A PHP Error was encountered
Severity: Notice
Message: Undefined index: redirect
Filename: models/Wine_gift_model.php
Line Number: 387
A PHP Error was encountered
Severity: Notice
Message: Undefined index: redirect
Filename: models/Wine_gift_model.php
Line Number: 417
A PHP Error was encountered
Severity: Notice
Message: Undefined index: redirect
Filename: models/Wine_gift_model.php
Line Number: 478
A PHP Error was encountered
Severity: Notice
Message: Undefined index: redirect
Filename: models/Wine_gift_model.php
Line Number: 507
A PHP Error was encountered
Severity: Notice
Message: Undefined index: redirect
Filename: models/Wine_gift_model.php
Line Number: 563
A PHP Error was encountered
Severity: Notice
Message: Undefined index: redirect
Filename: models/Wine_gift_model.php
Line Number: 387
A PHP Error was encountered
Severity: Notice
Message: Undefined index: redirect
Filename: models/Wine_gift_model.php
Line Number: 417
A PHP Error was encountered
Severity: Notice
Message: Undefined index: redirect
Filename: models/Wine_gift_model.php
Line Number: 507
A PHP Error was encountered
Severity: Notice
Message: Undefined index: redirect
Filename: models/Wine_gift_model.php
Line Number: 563
A PHP Error was encountered
Severity: Notice
Message: Undefined index: redirect
Filename: models/Wine_gift_model.php
Line Number: 387
A PHP Error was encountered
Severity: Notice
Message: Undefined index: redirect
Filename: models/Wine_gift_model.php
Line Number: 417
A PHP Error was encountered
Severity: Notice
Message: Undefined index: redirect
Filename: models/Wine_gift_model.php
Line Number: 507
A PHP Error was encountered
Severity: Notice
Message: Undefined index: redirect
Filename: models/Wine_gift_model.php
Line Number: 563
A PHP Error was encountered
Severity: Notice
Message: Undefined index: redirect
Filename: models/Wine_gift_model.php
Line Number: 387
A PHP Error was encountered
Severity: Notice
Message: Undefined index: redirect
Filename: models/Wine_gift_model.php
Line Number: 417
A PHP Error was encountered
Severity: Notice
Message: Undefined index: redirect
Filename: models/Wine_gift_model.php
Line Number: 417
A PHP Error was encountered
Severity: Notice
Message: Undefined index: redirect
Filename: models/Wine_gift_model.php
Line Number: 417
A PHP Error was encountered
Severity: Notice
Message: Undefined index: redirect
Filename: models/Wine_gift_model.php
Line Number: 478
A PHP Error was encountered
Severity: Notice
Message: Undefined index: redirect
Filename: models/Wine_gift_model.php
Line Number: 507
A PHP Error was encountered
Severity: Notice
Message: Undefined index: redirect
Filename: models/Wine_gift_model.php
Line Number: 563
A PHP Error was encountered
Severity: Notice
Message: Undefined index: redirect
Filename: models/Wine_gift_model.php
Line Number: 387
A PHP Error was encountered
Severity: Notice
Message: Undefined index: redirect
Filename: models/Wine_gift_model.php
Line Number: 417
A PHP Error was encountered
Severity: Notice
Message: Undefined index: redirect
Filename: models/Wine_gift_model.php
Line Number: 417
A PHP Error was encountered
Severity: Notice
Message: Undefined index: redirect
Filename: models/Wine_gift_model.php
Line Number: 417
A PHP Error was encountered
Severity: Notice
Message: Undefined index: redirect
Filename: models/Wine_gift_model.php
Line Number: 478
A PHP Error was encountered
Severity: Notice
Message: Undefined index: redirect
Filename: models/Wine_gift_model.php
Line Number: 507
A PHP Error was encountered
Severity: Notice
Message: Undefined index: redirect
Filename: models/Wine_gift_model.php
Line Number: 563
A PHP Error was encountered
Severity: Notice
Message: Undefined index: redirect
Filename: models/Wine_gift_model.php
Line Number: 387
A PHP Error was encountered
Severity: Notice
Message: Undefined index: redirect
Filename: models/Wine_gift_model.php
Line Number: 417
A PHP Error was encountered
Severity: Notice
Message: Undefined index: redirect
Filename: models/Wine_gift_model.php
Line Number: 507
A PHP Error was encountered
Severity: Notice
Message: Undefined index: redirect
Filename: models/Wine_gift_model.php
Line Number: 507
A PHP Error was encountered
Severity: Notice
Message: Undefined index: redirect
Filename: models/Wine_gift_model.php
Line Number: 507
A PHP Error was encountered
Severity: Notice
Message: Undefined index: redirect
Filename: models/Wine_gift_model.php
Line Number: 563
A PHP Error was encountered
Severity: Notice
Message: Undefined index: redirect
Filename: models/Wine_gift_model.php
Line Number: 579
A PHP Error was encountered
Severity: Notice
Message: Undefined index: redirect
Filename: models/Wine_gift_model.php
Line Number: 387
A PHP Error was encountered
Severity: Notice
Message: Undefined index: redirect
Filename: models/Wine_gift_model.php
Line Number: 387
A PHP Error was encountered
Severity: Notice
Message: Undefined index: redirect
Filename: models/Wine_gift_model.php
Line Number: 417
A PHP Error was encountered
Severity: Notice
Message: Undefined index: redirect
Filename: models/Wine_gift_model.php
Line Number: 448
A PHP Error was encountered
Severity: Notice
Message: Undefined index: redirect
Filename: models/Wine_gift_model.php
Line Number: 478
A PHP Error was encountered
Severity: Notice
Message: Undefined index: redirect
Filename: models/Wine_gift_model.php
Line Number: 507
A PHP Error was encountered
Severity: Notice
Message: Undefined index: redirect
Filename: models/Wine_gift_model.php
Line Number: 563
A PHP Error was encountered
Severity: Notice
Message: Undefined index: redirect
Filename: models/Wine_gift_model.php
Line Number: 579
A PHP Error was encountered
Severity: Notice
Message: Undefined index: redirect
Filename: models/Wine_gift_model.php
Line Number: 387
A PHP Error was encountered
Severity: Notice
Message: Undefined index: redirect
Filename: models/Wine_gift_model.php
Line Number: 417
A PHP Error was encountered
Severity: Notice
Message: Undefined index: redirect
Filename: models/Wine_gift_model.php
Line Number: 478
A PHP Error was encountered
Severity: Notice
Message: Undefined index: redirect
Filename: models/Wine_gift_model.php
Line Number: 507
A PHP Error was encountered
Severity: Notice
Message: Undefined index: redirect
Filename: models/Wine_gift_model.php
Line Number: 563
A PHP Error was encountered
Severity: Notice
Message: Undefined index: redirect
Filename: models/Wine_gift_model.php
Line Number: 387
A PHP Error was encountered
Severity: Notice
Message: Undefined index: redirect
Filename: models/Wine_gift_model.php
Line Number: 417
A PHP Error was encountered
Severity: Notice
Message: Undefined index: redirect
Filename: models/Wine_gift_model.php
Line Number: 478
A PHP Error was encountered
Severity: Notice
Message: Undefined index: redirect
Filename: models/Wine_gift_model.php
Line Number: 507
A PHP Error was encountered
Severity: Notice
Message: Undefined index: redirect
Filename: models/Wine_gift_model.php
Line Number: 563
A PHP Error was encountered
Severity: Notice
Message: Undefined index: redirect
Filename: models/Wine_gift_model.php
Line Number: 387
A PHP Error was encountered
Severity: Notice
Message: Undefined index: redirect
Filename: models/Wine_gift_model.php
Line Number: 417
A PHP Error was encountered
Severity: Notice
Message: Undefined index: redirect
Filename: models/Wine_gift_model.php
Line Number: 507
A PHP Error was encountered
Severity: Notice
Message: Undefined index: redirect
Filename: models/Wine_gift_model.php
Line Number: 507
A PHP Error was encountered
Severity: Notice
Message: Undefined index: redirect
Filename: models/Wine_gift_model.php
Line Number: 507
A PHP Error was encountered
Severity: Notice
Message: Undefined index: redirect
Filename: models/Wine_gift_model.php
Line Number: 563
A PHP Error was encountered
Severity: Notice
Message: Undefined index: redirect
Filename: models/Wine_gift_model.php
Line Number: 579
A PHP Error was encountered
Severity: Notice
Message: Undefined index: redirect
Filename: models/Wine_gift_model.php
Line Number: 387
A PHP Error was encountered
Severity: Notice
Message: Undefined index: redirect
Filename: models/Wine_gift_model.php
Line Number: 417
A PHP Error was encountered
Severity: Notice
Message: Undefined index: redirect
Filename: models/Wine_gift_model.php
Line Number: 448
A PHP Error was encountered
Severity: Notice
Message: Undefined index: redirect
Filename: models/Wine_gift_model.php
Line Number: 478
A PHP Error was encountered
Severity: Notice
Message: Undefined index: redirect
Filename: models/Wine_gift_model.php
Line Number: 507
A PHP Error was encountered
Severity: Notice
Message: Undefined index: redirect
Filename: models/Wine_gift_model.php
Line Number: 563
A PHP Error was encountered
Severity: Notice
Message: Undefined index: redirect
Filename: models/Wine_gift_model.php
Line Number: 387
A PHP Error was encountered
Severity: Notice
Message: Undefined index: redirect
Filename: models/Wine_gift_model.php
Line Number: 417
A PHP Error was encountered
Severity: Notice
Message: Undefined index: redirect
Filename: models/Wine_gift_model.php
Line Number: 507
A PHP Error was encountered
Severity: Notice
Message: Undefined index: redirect
Filename: models/Wine_gift_model.php
Line Number: 563
A PHP Error was encountered
Severity: Notice
Message: Undefined index: redirect
Filename: models/Wine_gift_model.php
Line Number: 387
A PHP Error was encountered
Severity: Notice
Message: Undefined index: redirect
Filename: models/Wine_gift_model.php
Line Number: 417
A PHP Error was encountered
Severity: Notice
Message: Undefined index: redirect
Filename: models/Wine_gift_model.php
Line Number: 507
A PHP Error was encountered
Severity: Notice
Message: Undefined index: redirect
Filename: models/Wine_gift_model.php
Line Number: 563
A PHP Error was encountered
Severity: Notice
Message: Undefined index: redirect
Filename: models/Wine_gift_model.php
Line Number: 387
A PHP Error was encountered
Severity: Notice
Message: Undefined index: redirect
Filename: models/Wine_gift_model.php
Line Number: 417
A PHP Error was encountered
Severity: Notice
Message: Undefined index: redirect
Filename: models/Wine_gift_model.php
Line Number: 507
A PHP Error was encountered
Severity: Notice
Message: Undefined index: redirect
Filename: models/Wine_gift_model.php
Line Number: 563
A PHP Error was encountered
Severity: Notice
Message: Undefined index: redirect
Filename: models/Wine_gift_model.php
Line Number: 387
A PHP Error was encountered
Severity: Notice
Message: Undefined index: redirect
Filename: models/Wine_gift_model.php
Line Number: 417
A PHP Error was encountered
Severity: Notice
Message: Undefined index: redirect
Filename: models/Wine_gift_model.php
Line Number: 507
A PHP Error was encountered
Severity: Notice
Message: Undefined index: redirect
Filename: models/Wine_gift_model.php
Line Number: 563
A PHP Error was encountered
Severity: Notice
Message: Undefined index: redirect
Filename: models/Wine_gift_model.php
Line Number: 387
A PHP Error was encountered
Severity: Notice
Message: Undefined index: redirect
Filename: models/Wine_gift_model.php
Line Number: 417
A PHP Error was encountered
Severity: Notice
Message: Undefined index: redirect
Filename: models/Wine_gift_model.php
Line Number: 478
A PHP Error was encountered
Severity: Notice
Message: Undefined index: redirect
Filename: models/Wine_gift_model.php
Line Number: 507
A PHP Error was encountered
Severity: Notice
Message: Undefined index: redirect
Filename: models/Wine_gift_model.php
Line Number: 563
A PHP Error was encountered
Severity: Notice
Message: Undefined index: redirect
Filename: models/Wine_gift_model.php
Line Number: 387
A PHP Error was encountered
Severity: Notice
Message: Undefined index: redirect
Filename: models/Wine_gift_model.php
Line Number: 417
A PHP Error was encountered
Severity: Notice
Message: Undefined index: redirect
Filename: models/Wine_gift_model.php
Line Number: 507
A PHP Error was encountered
Severity: Notice
Message: Undefined index: redirect
Filename: models/Wine_gift_model.php
Line Number: 563
A PHP Error was encountered
Severity: Notice
Message: Undefined index: redirect
Filename: models/Wine_gift_model.php
Line Number: 387
A PHP Error was encountered
Severity: Notice
Message: Undefined index: redirect
Filename: models/Wine_gift_model.php
Line Number: 417
A PHP Error was encountered
Severity: Notice
Message: Undefined index: redirect
Filename: models/Wine_gift_model.php
Line Number: 507
A PHP Error was encountered
Severity: Notice
Message: Undefined index: redirect
Filename: models/Wine_gift_model.php
Line Number: 563
A PHP Error was encountered
Severity: Notice
Message: Undefined index: redirect
Filename: models/Wine_gift_model.php
Line Number: 387
A PHP Error was encountered
Severity: Notice
Message: Undefined index: redirect
Filename: models/Wine_gift_model.php
Line Number: 417
A PHP Error was encountered
Severity: Notice
Message: Undefined index: redirect
Filename: models/Wine_gift_model.php
Line Number: 478
A PHP Error was encountered
Severity: Notice
Message: Undefined index: redirect
Filename: models/Wine_gift_model.php
Line Number: 507
A PHP Error was encountered
Severity: Notice
Message: Undefined index: redirect
Filename: models/Wine_gift_model.php
Line Number: 563
A PHP Error was encountered
Severity: Notice
Message: Undefined index: redirect
Filename: models/Wine_gift_model.php
Line Number: 387
A PHP Error was encountered
Severity: Notice
Message: Undefined index: redirect
Filename: models/Wine_gift_model.php
Line Number: 417
A PHP Error was encountered
Severity: Notice
Message: Undefined index: redirect
Filename: models/Wine_gift_model.php
Line Number: 478
A PHP Error was encountered
Severity: Notice
Message: Undefined index: redirect
Filename: models/Wine_gift_model.php
Line Number: 507
A PHP Error was encountered
Severity: Notice
Message: Undefined index: redirect
Filename: models/Wine_gift_model.php
Line Number: 563
A PHP Error was encountered
Severity: Notice
Message: Undefined index: redirect
Filename: models/Wine_gift_model.php
Line Number: 387
A PHP Error was encountered
Severity: Notice
Message: Undefined index: redirect
Filename: models/Wine_gift_model.php
Line Number: 417
A PHP Error was encountered
Severity: Notice
Message: Undefined index: redirect
Filename: models/Wine_gift_model.php
Line Number: 507
A PHP Error was encountered
Severity: Notice
Message: Undefined index: redirect
Filename: models/Wine_gift_model.php
Line Number: 563
A PHP Error was encountered
Severity: Notice
Message: Undefined index: redirect
Filename: models/Wine_gift_model.php
Line Number: 387
A PHP Error was encountered
Severity: Notice
Message: Undefined index: redirect
Filename: models/Wine_gift_model.php
Line Number: 417
A PHP Error was encountered
Severity: Notice
Message: Undefined index: redirect
Filename: models/Wine_gift_model.php
Line Number: 507
A PHP Error was encountered
Severity: Notice
Message: Undefined index: redirect
Filename: models/Wine_gift_model.php
Line Number: 563
A PHP Error was encountered
Severity: Notice
Message: Undefined index: redirect
Filename: models/Wine_gift_model.php
Line Number: 387
A PHP Error was encountered
Severity: Notice
Message: Undefined index: redirect
Filename: models/Wine_gift_model.php
Line Number: 417
A PHP Error was encountered
Severity: Notice
Message: Undefined index: redirect
Filename: models/Wine_gift_model.php
Line Number: 417
A PHP Error was encountered
Severity: Notice
Message: Undefined index: redirect
Filename: models/Wine_gift_model.php
Line Number: 417
A PHP Error was encountered
Severity: Notice
Message: Undefined index: redirect
Filename: models/Wine_gift_model.php
Line Number: 478
A PHP Error was encountered
Severity: Notice
Message: Undefined index: redirect
Filename: models/Wine_gift_model.php
Line Number: 507
A PHP Error was encountered
Severity: Notice
Message: Undefined index: redirect
Filename: models/Wine_gift_model.php
Line Number: 563
A PHP Error was encountered
Severity: Notice
Message: Undefined index: redirect
Filename: models/Wine_gift_model.php
Line Number: 387
A PHP Error was encountered
Severity: Notice
Message: Undefined index: redirect
Filename: models/Wine_gift_model.php
Line Number: 417
A PHP Error was encountered
Severity: Notice
Message: Undefined index: redirect
Filename: models/Wine_gift_model.php
Line Number: 417
A PHP Error was encountered
Severity: Notice
Message: Undefined index: redirect
Filename: models/Wine_gift_model.php
Line Number: 417
A PHP Error was encountered
Severity: Notice
Message: Undefined index: redirect
Filename: models/Wine_gift_model.php
Line Number: 478
A PHP Error was encountered
Severity: Notice
Message: Undefined index: redirect
Filename: models/Wine_gift_model.php
Line Number: 507
A PHP Error was encountered
Severity: Notice
Message: Undefined index: redirect
Filename: models/Wine_gift_model.php
Line Number: 563
A PHP Error was encountered
Severity: Notice
Message: Undefined index: redirect
Filename: models/Wine_gift_model.php
Line Number: 387
A PHP Error was encountered
Severity: Notice
Message: Undefined index: redirect
Filename: models/Wine_gift_model.php
Line Number: 417
A PHP Error was encountered
Severity: Notice
Message: Undefined index: redirect
Filename: models/Wine_gift_model.php
Line Number: 507
A PHP Error was encountered
Severity: Notice
Message: Undefined index: redirect
Filename: models/Wine_gift_model.php
Line Number: 507
A PHP Error was encountered
Severity: Notice
Message: Undefined index: redirect
Filename: models/Wine_gift_model.php
Line Number: 507
A PHP Error was encountered
Severity: Notice
Message: Undefined index: redirect
Filename: models/Wine_gift_model.php
Line Number: 563
A PHP Error was encountered
Severity: Notice
Message: Undefined index: redirect
Filename: models/Wine_gift_model.php
Line Number: 579
A PHP Error was encountered
Severity: Notice
Message: Undefined index: redirect
Filename: models/Wine_gift_model.php
Line Number: 387
A PHP Error was encountered
Severity: Notice
Message: Undefined index: redirect
Filename: models/Wine_gift_model.php
Line Number: 387
A PHP Error was encountered
Severity: Notice
Message: Undefined index: redirect
Filename: models/Wine_gift_model.php
Line Number: 417
A PHP Error was encountered
Severity: Notice
Message: Undefined index: redirect
Filename: models/Wine_gift_model.php
Line Number: 448
A PHP Error was encountered
Severity: Notice
Message: Undefined index: redirect
Filename: models/Wine_gift_model.php
Line Number: 478
A PHP Error was encountered
Severity: Notice
Message: Undefined index: redirect
Filename: models/Wine_gift_model.php
Line Number: 507
A PHP Error was encountered
Severity: Notice
Message: Undefined index: redirect
Filename: models/Wine_gift_model.php
Line Number: 563
A PHP Error was encountered
Severity: Notice
Message: Undefined index: redirect
Filename: models/Wine_gift_model.php
Line Number: 579
A PHP Error was encountered
Severity: Notice
Message: Undefined index: redirect
Filename: models/Wine_gift_model.php
Line Number: 387
A PHP Error was encountered
Severity: Notice
Message: Undefined index: redirect
Filename: models/Wine_gift_model.php
Line Number: 417
A PHP Error was encountered
Severity: Notice
Message: Undefined index: redirect
Filename: models/Wine_gift_model.php
Line Number: 478
A PHP Error was encountered
Severity: Notice
Message: Undefined index: redirect
Filename: models/Wine_gift_model.php
Line Number: 507
A PHP Error was encountered
Severity: Notice
Message: Undefined index: redirect
Filename: models/Wine_gift_model.php
Line Number: 563
A PHP Error was encountered
Severity: Notice
Message: Undefined index: redirect
Filename: models/Wine_gift_model.php
Line Number: 387
A PHP Error was encountered
Severity: Notice
Message: Undefined index: redirect
Filename: models/Wine_gift_model.php
Line Number: 417
A PHP Error was encountered
Severity: Notice
Message: Undefined index: redirect
Filename: models/Wine_gift_model.php
Line Number: 478
A PHP Error was encountered
Severity: Notice
Message: Undefined index: redirect
Filename: models/Wine_gift_model.php
Line Number: 507
A PHP Error was encountered
Severity: Notice
Message: Undefined index: redirect
Filename: models/Wine_gift_model.php
Line Number: 563
A PHP Error was encountered
Severity: Notice
Message: Undefined index: redirect
Filename: models/Wine_gift_model.php
Line Number: 387
A PHP Error was encountered
Severity: Notice
Message: Undefined index: redirect
Filename: models/Wine_gift_model.php
Line Number: 417
A PHP Error was encountered
Severity: Notice
Message: Undefined index: redirect
Filename: models/Wine_gift_model.php
Line Number: 507
A PHP Error was encountered
Severity: Notice
Message: Undefined index: redirect
Filename: models/Wine_gift_model.php
Line Number: 507
A PHP Error was encountered
Severity: Notice
Message: Undefined index: redirect
Filename: models/Wine_gift_model.php
Line Number: 507
A PHP Error was encountered
Severity: Notice
Message: Undefined index: redirect
Filename: models/Wine_gift_model.php
Line Number: 563
A PHP Error was encountered
Severity: Notice
Message: Undefined index: redirect
Filename: models/Wine_gift_model.php
Line Number: 579
A PHP Error was encountered
Severity: Notice
Message: Undefined index: redirect
Filename: models/Wine_gift_model.php
Line Number: 387
A PHP Error was encountered
Severity: Notice
Message: Undefined index: redirect
Filename: models/Wine_gift_model.php
Line Number: 417
A PHP Error was encountered
Severity: Notice
Message: Undefined index: redirect
Filename: models/Wine_gift_model.php
Line Number: 448
A PHP Error was encountered
Severity: Notice
Message: Undefined index: redirect
Filename: models/Wine_gift_model.php
Line Number: 478
A PHP Error was encountered
Severity: Notice
Message: Undefined index: redirect
Filename: models/Wine_gift_model.php
Line Number: 507
A PHP Error was encountered
Severity: Notice
Message: Undefined index: redirect
Filename: models/Wine_gift_model.php
Line Number: 563
A PHP Error was encountered
Severity: Notice
Message: Undefined index: redirect
Filename: models/Wine_gift_model.php
Line Number: 387
A PHP Error was encountered
Severity: Notice
Message: Undefined index: redirect
Filename: models/Wine_gift_model.php
Line Number: 417
A PHP Error was encountered
Severity: Notice
Message: Undefined index: redirect
Filename: models/Wine_gift_model.php
Line Number: 507
A PHP Error was encountered
Severity: Notice
Message: Undefined index: redirect
Filename: models/Wine_gift_model.php
Line Number: 563
A PHP Error was encountered
Severity: Notice
Message: Undefined index: redirect
Filename: models/Wine_gift_model.php
Line Number: 387
A PHP Error was encountered
Severity: Notice
Message: Undefined index: redirect
Filename: models/Wine_gift_model.php
Line Number: 417
A PHP Error was encountered
Severity: Notice
Message: Undefined index: redirect
Filename: models/Wine_gift_model.php
Line Number: 507
A PHP Error was encountered
Severity: Notice
Message: Undefined index: redirect
Filename: models/Wine_gift_model.php
Line Number: 563
A PHP Error was encountered
Severity: Notice
Message: Undefined index: redirect
Filename: models/Wine_gift_model.php
Line Number: 387
A PHP Error was encountered
Severity: Notice
Message: Undefined index: redirect
Filename: models/Wine_gift_model.php
Line Number: 417
A PHP Error was encountered
Severity: Notice
Message: Undefined index: redirect
Filename: models/Wine_gift_model.php
Line Number: 507
A PHP Error was encountered
Severity: Notice
Message: Undefined index: redirect
Filename: models/Wine_gift_model.php
Line Number: 563
A PHP Error was encountered
Severity: Notice
Message: Undefined index: redirect
Filename: models/Wine_gift_model.php
Line Number: 387
A PHP Error was encountered
Severity: Notice
Message: Undefined index: redirect
Filename: models/Wine_gift_model.php
Line Number: 417
A PHP Error was encountered
Severity: Notice
Message: Undefined index: redirect
Filename: models/Wine_gift_model.php
Line Number: 507
A PHP Error was encountered
Severity: Notice
Message: Undefined index: redirect
Filename: models/Wine_gift_model.php
Line Number: 563
A PHP Error was encountered
Severity: Notice
Message: Undefined index: redirect
Filename: models/Wine_gift_model.php
Line Number: 387
A PHP Error was encountered
Severity: Notice
Message: Undefined index: redirect
Filename: models/Wine_gift_model.php
Line Number: 417
A PHP Error was encountered
Severity: Notice
Message: Undefined index: redirect
Filename: models/Wine_gift_model.php
Line Number: 478
A PHP Error was encountered
Severity: Notice
Message: Undefined index: redirect
Filename: models/Wine_gift_model.php
Line Number: 507
A PHP Error was encountered
Severity: Notice
Message: Undefined index: redirect
Filename: models/Wine_gift_model.php
Line Number: 563
A PHP Error was encountered
Severity: Notice
Message: Undefined index: redirect
Filename: models/Wine_gift_model.php
Line Number: 387
A PHP Error was encountered
Severity: Notice
Message: Undefined index: redirect
Filename: models/Wine_gift_model.php
Line Number: 417
A PHP Error was encountered
Severity: Notice
Message: Undefined index: redirect
Filename: models/Wine_gift_model.php
Line Number: 507
A PHP Error was encountered
Severity: Notice
Message: Undefined index: redirect
Filename: models/Wine_gift_model.php
Line Number: 563
A PHP Error was encountered
Severity: Notice
Message: Undefined index: redirect
Filename: models/Wine_gift_model.php
Line Number: 387
A PHP Error was encountered
Severity: Notice
Message: Undefined index: redirect
Filename: models/Wine_gift_model.php
Line Number: 417
A PHP Error was encountered
Severity: Notice
Message: Undefined index: redirect
Filename: models/Wine_gift_model.php
Line Number: 507
A PHP Error was encountered
Severity: Notice
Message: Undefined index: redirect
Filename: models/Wine_gift_model.php
Line Number: 563
A PHP Error was encountered
Severity: Notice
Message: Undefined index: redirect
Filename: models/Wine_gift_model.php
Line Number: 387
A PHP Error was encountered
Severity: Notice
Message: Undefined index: redirect
Filename: models/Wine_gift_model.php
Line Number: 417
A PHP Error was encountered
Severity: Notice
Message: Undefined index: redirect
Filename: models/Wine_gift_model.php
Line Number: 478
A PHP Error was encountered
Severity: Notice
Message: Undefined index: redirect
Filename: models/Wine_gift_model.php
Line Number: 507
A PHP Error was encountered
Severity: Notice
Message: Undefined index: redirect
Filename: models/Wine_gift_model.php
Line Number: 563
A PHP Error was encountered
Severity: Notice
Message: Undefined index: redirect
Filename: models/Wine_gift_model.php
Line Number: 387
A PHP Error was encountered
Severity: Notice
Message: Undefined index: redirect
Filename: models/Wine_gift_model.php
Line Number: 417
A PHP Error was encountered
Severity: Notice
Message: Undefined index: redirect
Filename: models/Wine_gift_model.php
Line Number: 478
A PHP Error was encountered
Severity: Notice
Message: Undefined index: redirect
Filename: models/Wine_gift_model.php
Line Number: 507
A PHP Error was encountered
Severity: Notice
Message: Undefined index: redirect
Filename: models/Wine_gift_model.php
Line Number: 563
A PHP Error was encountered
Severity: Notice
Message: Undefined index: redirect
Filename: models/Wine_gift_model.php
Line Number: 387
A PHP Error was encountered
Severity: Notice
Message: Undefined index: redirect
Filename: models/Wine_gift_model.php
Line Number: 417
A PHP Error was encountered
Severity: Notice
Message: Undefined index: redirect
Filename: models/Wine_gift_model.php
Line Number: 507
A PHP Error was encountered
Severity: Notice
Message: Undefined index: redirect
Filename: models/Wine_gift_model.php
Line Number: 563
A PHP Error was encountered
Severity: Notice
Message: Undefined index: redirect
Filename: models/Wine_gift_model.php
Line Number: 387
A PHP Error was encountered
Severity: Notice
Message: Undefined index: redirect
Filename: models/Wine_gift_model.php
Line Number: 417
A PHP Error was encountered
Severity: Notice
Message: Undefined index: redirect
Filename: models/Wine_gift_model.php
Line Number: 507
A PHP Error was encountered
Severity: Notice
Message: Undefined index: redirect
Filename: models/Wine_gift_model.php
Line Number: 563
A PHP Error was encountered
Severity: Notice
Message: Undefined index: redirect
Filename: models/Wine_gift_model.php
Line Number: 387
A PHP Error was encountered
Severity: Notice
Message: Undefined index: redirect
Filename: models/Wine_gift_model.php
Line Number: 417
A PHP Error was encountered
Severity: Notice
Message: Undefined index: redirect
Filename: models/Wine_gift_model.php
Line Number: 417
A PHP Error was encountered
Severity: Notice
Message: Undefined index: redirect
Filename: models/Wine_gift_model.php
Line Number: 417
A PHP Error was encountered
Severity: Notice
Message: Undefined index: redirect
Filename: models/Wine_gift_model.php
Line Number: 478
A PHP Error was encountered
Severity: Notice
Message: Undefined index: redirect
Filename: models/Wine_gift_model.php
Line Number: 507
A PHP Error was encountered
Severity: Notice
Message: Undefined index: redirect
Filename: models/Wine_gift_model.php
Line Number: 563
A PHP Error was encountered
Severity: Notice
Message: Undefined index: redirect
Filename: models/Wine_gift_model.php
Line Number: 387
A PHP Error was encountered
Severity: Notice
Message: Undefined index: redirect
Filename: models/Wine_gift_model.php
Line Number: 417
A PHP Error was encountered
Severity: Notice
Message: Undefined index: redirect
Filename: models/Wine_gift_model.php
Line Number: 417
A PHP Error was encountered
Severity: Notice
Message: Undefined index: redirect
Filename: models/Wine_gift_model.php
Line Number: 417
A PHP Error was encountered
Severity: Notice
Message: Undefined index: redirect
Filename: models/Wine_gift_model.php
Line Number: 478
A PHP Error was encountered
Severity: Notice
Message: Undefined index: redirect
Filename: models/Wine_gift_model.php
Line Number: 507
A PHP Error was encountered
Severity: Notice
Message: Undefined index: redirect
Filename: models/Wine_gift_model.php
Line Number: 563
A PHP Error was encountered
Severity: Notice
Message: Undefined index: redirect
Filename: models/Wine_gift_model.php
Line Number: 387
A PHP Error was encountered
Severity: Notice
Message: Undefined index: redirect
Filename: models/Wine_gift_model.php
Line Number: 417
A PHP Error was encountered
Severity: Notice
Message: Undefined index: redirect
Filename: models/Wine_gift_model.php
Line Number: 507
A PHP Error was encountered
Severity: Notice
Message: Undefined index: redirect
Filename: models/Wine_gift_model.php
Line Number: 507
A PHP Error was encountered
Severity: Notice
Message: Undefined index: redirect
Filename: models/Wine_gift_model.php
Line Number: 507
A PHP Error was encountered
Severity: Notice
Message: Undefined index: redirect
Filename: models/Wine_gift_model.php
Line Number: 563
A PHP Error was encountered
Severity: Notice
Message: Undefined index: redirect
Filename: models/Wine_gift_model.php
Line Number: 579
A PHP Error was encountered
Severity: Notice
Message: Undefined index: redirect
Filename: models/Wine_gift_model.php
Line Number: 387
A PHP Error was encountered
Severity: Notice
Message: Undefined index: redirect
Filename: models/Wine_gift_model.php
Line Number: 387
A PHP Error was encountered
Severity: Notice
Message: Undefined index: redirect
Filename: models/Wine_gift_model.php
Line Number: 417
A PHP Error was encountered
Severity: Notice
Message: Undefined index: redirect
Filename: models/Wine_gift_model.php
Line Number: 448
A PHP Error was encountered
Severity: Notice
Message: Undefined index: redirect
Filename: models/Wine_gift_model.php
Line Number: 478
A PHP Error was encountered
Severity: Notice
Message: Undefined index: redirect
Filename: models/Wine_gift_model.php
Line Number: 507
A PHP Error was encountered
Severity: Notice
Message: Undefined index: redirect
Filename: models/Wine_gift_model.php
Line Number: 563
A PHP Error was encountered
Severity: Notice
Message: Undefined index: redirect
Filename: models/Wine_gift_model.php
Line Number: 579
A PHP Error was encountered
Severity: Notice
Message: Undefined index: redirect
Filename: models/Wine_gift_model.php
Line Number: 387
A PHP Error was encountered
Severity: Notice
Message: Undefined index: redirect
Filename: models/Wine_gift_model.php
Line Number: 417
A PHP Error was encountered
Severity: Notice
Message: Undefined index: redirect
Filename: models/Wine_gift_model.php
Line Number: 478
A PHP Error was encountered
Severity: Notice
Message: Undefined index: redirect
Filename: models/Wine_gift_model.php
Line Number: 507
A PHP Error was encountered
Severity: Notice
Message: Undefined index: redirect
Filename: models/Wine_gift_model.php
Line Number: 563
A PHP Error was encountered
Severity: Notice
Message: Undefined index: redirect
Filename: models/Wine_gift_model.php
Line Number: 387
A PHP Error was encountered
Severity: Notice
Message: Undefined index: redirect
Filename: models/Wine_gift_model.php
Line Number: 417
A PHP Error was encountered
Severity: Notice
Message: Undefined index: redirect
Filename: models/Wine_gift_model.php
Line Number: 478
A PHP Error was encountered
Severity: Notice
Message: Undefined index: redirect
Filename: models/Wine_gift_model.php
Line Number: 507
A PHP Error was encountered
Severity: Notice
Message: Undefined index: redirect
Filename: models/Wine_gift_model.php
Line Number: 563
A PHP Error was encountered
Severity: Notice
Message: Undefined index: redirect
Filename: models/Wine_gift_model.php
Line Number: 387
A PHP Error was encountered
Severity: Notice
Message: Undefined index: redirect
Filename: models/Wine_gift_model.php
Line Number: 417
A PHP Error was encountered
Severity: Notice
Message: Undefined index: redirect
Filename: models/Wine_gift_model.php
Line Number: 507
A PHP Error was encountered
Severity: Notice
Message: Undefined index: redirect
Filename: models/Wine_gift_model.php
Line Number: 507
A PHP Error was encountered
Severity: Notice
Message: Undefined index: redirect
Filename: models/Wine_gift_model.php
Line Number: 507
A PHP Error was encountered
Severity: Notice
Message: Undefined index: redirect
Filename: models/Wine_gift_model.php
Line Number: 563
A PHP Error was encountered
Severity: Notice
Message: Undefined index: redirect
Filename: models/Wine_gift_model.php
Line Number: 579
A PHP Error was encountered
Severity: Notice
Message: Undefined index: redirect
Filename: models/Wine_gift_model.php
Line Number: 387
A PHP Error was encountered
Severity: Notice
Message: Undefined index: redirect
Filename: models/Wine_gift_model.php
Line Number: 417
A PHP Error was encountered
Severity: Notice
Message: Undefined index: redirect
Filename: models/Wine_gift_model.php
Line Number: 448
A PHP Error was encountered
Severity: Notice
Message: Undefined index: redirect
Filename: models/Wine_gift_model.php
Line Number: 478
A PHP Error was encountered
Severity: Notice
Message: Undefined index: redirect
Filename: models/Wine_gift_model.php
Line Number: 507
A PHP Error was encountered
Severity: Notice
Message: Undefined index: redirect
Filename: models/Wine_gift_model.php
Line Number: 563
A PHP Error was encountered
Severity: Notice
Message: Undefined index: redirect
Filename: models/Wine_gift_model.php
Line Number: 387
A PHP Error was encountered
Severity: Notice
Message: Undefined index: redirect
Filename: models/Wine_gift_model.php
Line Number: 417
A PHP Error was encountered
Severity: Notice
Message: Undefined index: redirect
Filename: models/Wine_gift_model.php
Line Number: 507
A PHP Error was encountered
Severity: Notice
Message: Undefined index: redirect
Filename: models/Wine_gift_model.php
Line Number: 563
A PHP Error was encountered
Severity: Notice
Message: Undefined index: redirect
Filename: models/Wine_gift_model.php
Line Number: 387
A PHP Error was encountered
Severity: Notice
Message: Undefined index: redirect
Filename: models/Wine_gift_model.php
Line Number: 417
A PHP Error was encountered
Severity: Notice
Message: Undefined index: redirect
Filename: models/Wine_gift_model.php
Line Number: 507
A PHP Error was encountered
Severity: Notice
Message: Undefined index: redirect
Filename: models/Wine_gift_model.php
Line Number: 563
A PHP Error was encountered
Severity: Notice
Message: Undefined index: redirect
Filename: models/Wine_gift_model.php
Line Number: 387
A PHP Error was encountered
Severity: Notice
Message: Undefined index: redirect
Filename: models/Wine_gift_model.php
Line Number: 417
A PHP Error was encountered
Severity: Notice
Message: Undefined index: redirect
Filename: models/Wine_gift_model.php
Line Number: 507
A PHP Error was encountered
Severity: Notice
Message: Undefined index: redirect
Filename: models/Wine_gift_model.php
Line Number: 563
A PHP Error was encountered
Severity: Notice
Message: Undefined index: redirect
Filename: models/Wine_gift_model.php
Line Number: 387
A PHP Error was encountered
Severity: Notice
Message: Undefined index: redirect
Filename: models/Wine_gift_model.php
Line Number: 417
A PHP Error was encountered
Severity: Notice
Message: Undefined index: redirect
Filename: models/Wine_gift_model.php
Line Number: 507
A PHP Error was encountered
Severity: Notice
Message: Undefined index: redirect
Filename: models/Wine_gift_model.php
Line Number: 563
A PHP Error was encountered
Severity: Notice
Message: Undefined index: redirect
Filename: models/Wine_gift_model.php
Line Number: 387
A PHP Error was encountered
Severity: Notice
Message: Undefined index: redirect
Filename: models/Wine_gift_model.php
Line Number: 417
A PHP Error was encountered
Severity: Notice
Message: Undefined index: redirect
Filename: models/Wine_gift_model.php
Line Number: 478
A PHP Error was encountered
Severity: Notice
Message: Undefined index: redirect
Filename: models/Wine_gift_model.php
Line Number: 507
A PHP Error was encountered
Severity: Notice
Message: Undefined index: redirect
Filename: models/Wine_gift_model.php
Line Number: 563
A PHP Error was encountered
Severity: Notice
Message: Undefined index: redirect
Filename: models/Wine_gift_model.php
Line Number: 387
A PHP Error was encountered
Severity: Notice
Message: Undefined index: redirect
Filename: models/Wine_gift_model.php
Line Number: 417
A PHP Error was encountered
Severity: Notice
Message: Undefined index: redirect
Filename: models/Wine_gift_model.php
Line Number: 507
A PHP Error was encountered
Severity: Notice
Message: Undefined index: redirect
Filename: models/Wine_gift_model.php
Line Number: 563
A PHP Error was encountered
Severity: Notice
Message: Undefined index: redirect
Filename: models/Wine_gift_model.php
Line Number: 387
A PHP Error was encountered
Severity: Notice
Message: Undefined index: redirect
Filename: models/Wine_gift_model.php
Line Number: 417
A PHP Error was encountered
Severity: Notice
Message: Undefined index: redirect
Filename: models/Wine_gift_model.php
Line Number: 507
A PHP Error was encountered
Severity: Notice
Message: Undefined index: redirect
Filename: models/Wine_gift_model.php
Line Number: 563
A PHP Error was encountered
Severity: Notice
Message: Undefined index: redirect
Filename: models/Wine_gift_model.php
Line Number: 387
A PHP Error was encountered
Severity: Notice
Message: Undefined index: redirect
Filename: models/Wine_gift_model.php
Line Number: 417
A PHP Error was encountered
Severity: Notice
Message: Undefined index: redirect
Filename: models/Wine_gift_model.php
Line Number: 478
A PHP Error was encountered
Severity: Notice
Message: Undefined index: redirect
Filename: models/Wine_gift_model.php
Line Number: 507
A PHP Error was encountered
Severity: Notice
Message: Undefined index: redirect
Filename: models/Wine_gift_model.php
Line Number: 563
A PHP Error was encountered
Severity: Notice
Message: Undefined index: redirect
Filename: models/Wine_gift_model.php
Line Number: 387
A PHP Error was encountered
Severity: Notice
Message: Undefined index: redirect
Filename: models/Wine_gift_model.php
Line Number: 417
A PHP Error was encountered
Severity: Notice
Message: Undefined index: redirect
Filename: models/Wine_gift_model.php
Line Number: 478
A PHP Error was encountered
Severity: Notice
Message: Undefined index: redirect
Filename: models/Wine_gift_model.php
Line Number: 507
A PHP Error was encountered
Severity: Notice
Message: Undefined index: redirect
Filename: models/Wine_gift_model.php
Line Number: 563
A PHP Error was encountered
Severity: Notice
Message: Undefined index: redirect
Filename: models/Wine_gift_model.php
Line Number: 387
A PHP Error was encountered
Severity: Notice
Message: Undefined index: redirect
Filename: models/Wine_gift_model.php
Line Number: 417
A PHP Error was encountered
Severity: Notice
Message: Undefined index: redirect
Filename: models/Wine_gift_model.php
Line Number: 507
A PHP Error was encountered
Severity: Notice
Message: Undefined index: redirect
Filename: models/Wine_gift_model.php
Line Number: 563
A PHP Error was encountered
Severity: Notice
Message: Undefined index: redirect
Filename: models/Wine_gift_model.php
Line Number: 387
A PHP Error was encountered
Severity: Notice
Message: Undefined index: redirect
Filename: models/Wine_gift_model.php
Line Number: 417
A PHP Error was encountered
Severity: Notice
Message: Undefined index: redirect
Filename: models/Wine_gift_model.php
Line Number: 507
A PHP Error was encountered
Severity: Notice
Message: Undefined index: redirect
Filename: models/Wine_gift_model.php
Line Number: 563
A PHP Error was encountered
Severity: Notice
Message: Undefined index: redirect
Filename: models/Wine_gift_model.php
Line Number: 387
A PHP Error was encountered
Severity: Notice
Message: Undefined index: redirect
Filename: models/Wine_gift_model.php
Line Number: 417
A PHP Error was encountered
Severity: Notice
Message: Undefined index: redirect
Filename: models/Wine_gift_model.php
Line Number: 417
A PHP Error was encountered
Severity: Notice
Message: Undefined index: redirect
Filename: models/Wine_gift_model.php
Line Number: 417
A PHP Error was encountered
Severity: Notice
Message: Undefined index: redirect
Filename: models/Wine_gift_model.php
Line Number: 478
A PHP Error was encountered
Severity: Notice
Message: Undefined index: redirect
Filename: models/Wine_gift_model.php
Line Number: 507
A PHP Error was encountered
Severity: Notice
Message: Undefined index: redirect
Filename: models/Wine_gift_model.php
Line Number: 563
A PHP Error was encountered
Severity: Notice
Message: Undefined index: redirect
Filename: models/Wine_gift_model.php
Line Number: 387
A PHP Error was encountered
Severity: Notice
Message: Undefined index: redirect
Filename: models/Wine_gift_model.php
Line Number: 417
A PHP Error was encountered
Severity: Notice
Message: Undefined index: redirect
Filename: models/Wine_gift_model.php
Line Number: 417
A PHP Error was encountered
Severity: Notice
Message: Undefined index: redirect
Filename: models/Wine_gift_model.php
Line Number: 417
A PHP Error was encountered
Severity: Notice
Message: Undefined index: redirect
Filename: models/Wine_gift_model.php
Line Number: 478
A PHP Error was encountered
Severity: Notice
Message: Undefined index: redirect
Filename: models/Wine_gift_model.php
Line Number: 507
A PHP Error was encountered
Severity: Notice
Message: Undefined index: redirect
Filename: models/Wine_gift_model.php
Line Number: 563
A PHP Error was encountered
Severity: Notice
Message: Undefined index: redirect
Filename: models/Wine_gift_model.php
Line Number: 387
A PHP Error was encountered
Severity: Notice
Message: Undefined index: redirect
Filename: models/Wine_gift_model.php
Line Number: 417
A PHP Error was encountered
Severity: Notice
Message: Undefined index: redirect
Filename: models/Wine_gift_model.php
Line Number: 507
A PHP Error was encountered
Severity: Notice
Message: Undefined index: redirect
Filename: models/Wine_gift_model.php
Line Number: 507
A PHP Error was encountered
Severity: Notice
Message: Undefined index: redirect
Filename: models/Wine_gift_model.php
Line Number: 507
A PHP Error was encountered
Severity: Notice
Message: Undefined index: redirect
Filename: models/Wine_gift_model.php
Line Number: 563
A PHP Error was encountered
Severity: Notice
Message: Undefined index: redirect
Filename: models/Wine_gift_model.php
Line Number: 579
A PHP Error was encountered
Severity: Notice
Message: Undefined index: redirect
Filename: models/Wine_gift_model.php
Line Number: 387
A PHP Error was encountered
Severity: Notice
Message: Undefined index: redirect
Filename: models/Wine_gift_model.php
Line Number: 387
A PHP Error was encountered
Severity: Notice
Message: Undefined index: redirect
Filename: models/Wine_gift_model.php
Line Number: 417
A PHP Error was encountered
Severity: Notice
Message: Undefined index: redirect
Filename: models/Wine_gift_model.php
Line Number: 448
A PHP Error was encountered
Severity: Notice
Message: Undefined index: redirect
Filename: models/Wine_gift_model.php
Line Number: 478
A PHP Error was encountered
Severity: Notice
Message: Undefined index: redirect
Filename: models/Wine_gift_model.php
Line Number: 507
A PHP Error was encountered
Severity: Notice
Message: Undefined index: redirect
Filename: models/Wine_gift_model.php
Line Number: 563
A PHP Error was encountered
Severity: Notice
Message: Undefined index: redirect
Filename: models/Wine_gift_model.php
Line Number: 579
A PHP Error was encountered
Severity: Notice
Message: Undefined index: redirect
Filename: models/Wine_gift_model.php
Line Number: 387
A PHP Error was encountered
Severity: Notice
Message: Undefined index: redirect
Filename: models/Wine_gift_model.php
Line Number: 417
A PHP Error was encountered
Severity: Notice
Message: Undefined index: redirect
Filename: models/Wine_gift_model.php
Line Number: 478
A PHP Error was encountered
Severity: Notice
Message: Undefined index: redirect
Filename: models/Wine_gift_model.php
Line Number: 507
A PHP Error was encountered
Severity: Notice
Message: Undefined index: redirect
Filename: models/Wine_gift_model.php
Line Number: 563
A PHP Error was encountered
Severity: Notice
Message: Undefined index: redirect
Filename: models/Wine_gift_model.php
Line Number: 387
A PHP Error was encountered
Severity: Notice
Message: Undefined index: redirect
Filename: models/Wine_gift_model.php
Line Number: 417
A PHP Error was encountered
Severity: Notice
Message: Undefined index: redirect
Filename: models/Wine_gift_model.php
Line Number: 478
A PHP Error was encountered
Severity: Notice
Message: Undefined index: redirect
Filename: models/Wine_gift_model.php
Line Number: 507
A PHP Error was encountered
Severity: Notice
Message: Undefined index: redirect
Filename: models/Wine_gift_model.php
Line Number: 563
A PHP Error was encountered
Severity: Notice
Message: Undefined index: redirect
Filename: models/Wine_gift_model.php
Line Number: 387
A PHP Error was encountered
Severity: Notice
Message: Undefined index: redirect
Filename: models/Wine_gift_model.php
Line Number: 417
A PHP Error was encountered
Severity: Notice
Message: Undefined index: redirect
Filename: models/Wine_gift_model.php
Line Number: 507
A PHP Error was encountered
Severity: Notice
Message: Undefined index: redirect
Filename: models/Wine_gift_model.php
Line Number: 507
A PHP Error was encountered
Severity: Notice
Message: Undefined index: redirect
Filename: models/Wine_gift_model.php
Line Number: 507
A PHP Error was encountered
Severity: Notice
Message: Undefined index: redirect
Filename: models/Wine_gift_model.php
Line Number: 563
A PHP Error was encountered
Severity: Notice
Message: Undefined index: redirect
Filename: models/Wine_gift_model.php
Line Number: 579
A PHP Error was encountered
Severity: Notice
Message: Undefined index: redirect
Filename: models/Wine_gift_model.php
Line Number: 387
A PHP Error was encountered
Severity: Notice
Message: Undefined index: redirect
Filename: models/Wine_gift_model.php
Line Number: 417
A PHP Error was encountered
Severity: Notice
Message: Undefined index: redirect
Filename: models/Wine_gift_model.php
Line Number: 448
A PHP Error was encountered
Severity: Notice
Message: Undefined index: redirect
Filename: models/Wine_gift_model.php
Line Number: 478
A PHP Error was encountered
Severity: Notice
Message: Undefined index: redirect
Filename: models/Wine_gift_model.php
Line Number: 507
A PHP Error was encountered
Severity: Notice
Message: Undefined index: redirect
Filename: models/Wine_gift_model.php
Line Number: 563
A PHP Error was encountered
Severity: Notice
Message: Undefined index: redirect
Filename: models/Wine_gift_model.php
Line Number: 387
A PHP Error was encountered
Severity: Notice
Message: Undefined index: redirect
Filename: models/Wine_gift_model.php
Line Number: 417
A PHP Error was encountered
Severity: Notice
Message: Undefined index: redirect
Filename: models/Wine_gift_model.php
Line Number: 507
A PHP Error was encountered
Severity: Notice
Message: Undefined index: redirect
Filename: models/Wine_gift_model.php
Line Number: 563
A PHP Error was encountered
Severity: Notice
Message: Undefined index: redirect
Filename: models/Wine_gift_model.php
Line Number: 387
A PHP Error was encountered
Severity: Notice
Message: Undefined index: redirect
Filename: models/Wine_gift_model.php
Line Number: 417
A PHP Error was encountered
Severity: Notice
Message: Undefined index: redirect
Filename: models/Wine_gift_model.php
Line Number: 507
A PHP Error was encountered
Severity: Notice
Message: Undefined index: redirect
Filename: models/Wine_gift_model.php
Line Number: 563
A PHP Error was encountered
Severity: Notice
Message: Undefined index: redirect
Filename: models/Wine_gift_model.php
Line Number: 387
A PHP Error was encountered
Severity: Notice
Message: Undefined index: redirect
Filename: models/Wine_gift_model.php
Line Number: 417
A PHP Error was encountered
Severity: Notice
Message: Undefined index: redirect
Filename: models/Wine_gift_model.php
Line Number: 507
A PHP Error was encountered
Severity: Notice
Message: Undefined index: redirect
Filename: models/Wine_gift_model.php
Line Number: 563
A PHP Error was encountered
Severity: Notice
Message: Undefined index: redirect
Filename: models/Wine_gift_model.php
Line Number: 387
A PHP Error was encountered
Severity: Notice
Message: Undefined index: redirect
Filename: models/Wine_gift_model.php
Line Number: 417
A PHP Error was encountered
Severity: Notice
Message: Undefined index: redirect
Filename: models/Wine_gift_model.php
Line Number: 507
A PHP Error was encountered
Severity: Notice
Message: Undefined index: redirect
Filename: models/Wine_gift_model.php
Line Number: 563
A PHP Error was encountered
Severity: Notice
Message: Undefined index: redirect
Filename: models/Wine_gift_model.php
Line Number: 387
A PHP Error was encountered
Severity: Notice
Message: Undefined index: redirect
Filename: models/Wine_gift_model.php
Line Number: 417
A PHP Error was encountered
Severity: Notice
Message: Undefined index: redirect
Filename: models/Wine_gift_model.php
Line Number: 478
A PHP Error was encountered
Severity: Notice
Message: Undefined index: redirect
Filename: models/Wine_gift_model.php
Line Number: 507
A PHP Error was encountered
Severity: Notice
Message: Undefined index: redirect
Filename: models/Wine_gift_model.php
Line Number: 563
A PHP Error was encountered
Severity: Notice
Message: Undefined index: redirect
Filename: models/Wine_gift_model.php
Line Number: 387
A PHP Error was encountered
Severity: Notice
Message: Undefined index: redirect
Filename: models/Wine_gift_model.php
Line Number: 417
A PHP Error was encountered
Severity: Notice
Message: Undefined index: redirect
Filename: models/Wine_gift_model.php
Line Number: 507
A PHP Error was encountered
Severity: Notice
Message: Undefined index: redirect
Filename: models/Wine_gift_model.php
Line Number: 563
A PHP Error was encountered
Severity: Notice
Message: Undefined index: redirect
Filename: models/Wine_gift_model.php
Line Number: 387
A PHP Error was encountered
Severity: Notice
Message: Undefined index: redirect
Filename: models/Wine_gift_model.php
Line Number: 417
A PHP Error was encountered
Severity: Notice
Message: Undefined index: redirect
Filename: models/Wine_gift_model.php
Line Number: 507
A PHP Error was encountered
Severity: Notice
Message: Undefined index: redirect
Filename: models/Wine_gift_model.php
Line Number: 563
A PHP Error was encountered
Severity: Notice
Message: Undefined index: redirect
Filename: models/Wine_gift_model.php
Line Number: 387
A PHP Error was encountered
Severity: Notice
Message: Undefined index: redirect
Filename: models/Wine_gift_model.php
Line Number: 417
A PHP Error was encountered
Severity: Notice
Message: Undefined index: redirect
Filename: models/Wine_gift_model.php
Line Number: 478
A PHP Error was encountered
Severity: Notice
Message: Undefined index: redirect
Filename: models/Wine_gift_model.php
Line Number: 507
A PHP Error was encountered
Severity: Notice
Message: Undefined index: redirect
Filename: models/Wine_gift_model.php
Line Number: 563
A PHP Error was encountered
Severity: Notice
Message: Undefined index: redirect
Filename: models/Wine_gift_model.php
Line Number: 387
A PHP Error was encountered
Severity: Notice
Message: Undefined index: redirect
Filename: models/Wine_gift_model.php
Line Number: 417
A PHP Error was encountered
Severity: Notice
Message: Undefined index: redirect
Filename: models/Wine_gift_model.php
Line Number: 478
A PHP Error was encountered
Severity: Notice
Message: Undefined index: redirect
Filename: models/Wine_gift_model.php
Line Number: 507
A PHP Error was encountered
Severity: Notice
Message: Undefined index: redirect
Filename: models/Wine_gift_model.php
Line Number: 563
A PHP Error was encountered
Severity: Notice
Message: Undefined index: redirect
Filename: models/Wine_gift_model.php
Line Number: 387
A PHP Error was encountered
Severity: Notice
Message: Undefined index: redirect
Filename: models/Wine_gift_model.php
Line Number: 417
A PHP Error was encountered
Severity: Notice
Message: Undefined index: redirect
Filename: models/Wine_gift_model.php
Line Number: 507
A PHP Error was encountered
Severity: Notice
Message: Undefined index: redirect
Filename: models/Wine_gift_model.php
Line Number: 563
A PHP Error was encountered
Severity: Notice
Message: Undefined index: redirect
Filename: models/Wine_gift_model.php
Line Number: 387
A PHP Error was encountered
Severity: Notice
Message: Undefined index: redirect
Filename: models/Wine_gift_model.php
Line Number: 417
A PHP Error was encountered
Severity: Notice
Message: Undefined index: redirect
Filename: models/Wine_gift_model.php
Line Number: 507
A PHP Error was encountered
Severity: Notice
Message: Undefined index: redirect
Filename: models/Wine_gift_model.php
Line Number: 563
A PHP Error was encountered
Severity: Notice
Message: Undefined index: redirect
Filename: models/Wine_gift_model.php
Line Number: 387
A PHP Error was encountered
Severity: Notice
Message: Undefined index: redirect
Filename: models/Wine_gift_model.php
Line Number: 417
A PHP Error was encountered
Severity: Notice
Message: Undefined index: redirect
Filename: models/Wine_gift_model.php
Line Number: 417
A PHP Error was encountered
Severity: Notice
Message: Undefined index: redirect
Filename: models/Wine_gift_model.php
Line Number: 417
A PHP Error was encountered
Severity: Notice
Message: Undefined index: redirect
Filename: models/Wine_gift_model.php
Line Number: 478
A PHP Error was encountered
Severity: Notice
Message: Undefined index: redirect
Filename: models/Wine_gift_model.php
Line Number: 507
A PHP Error was encountered
Severity: Notice
Message: Undefined index: redirect
Filename: models/Wine_gift_model.php
Line Number: 563
A PHP Error was encountered
Severity: Notice
Message: Undefined index: redirect
Filename: models/Wine_gift_model.php
Line Number: 387
A PHP Error was encountered
Severity: Notice
Message: Undefined index: redirect
Filename: models/Wine_gift_model.php
Line Number: 417
A PHP Error was encountered
Severity: Notice
Message: Undefined index: redirect
Filename: models/Wine_gift_model.php
Line Number: 417
A PHP Error was encountered
Severity: Notice
Message: Undefined index: redirect
Filename: models/Wine_gift_model.php
Line Number: 417
A PHP Error was encountered
Severity: Notice
Message: Undefined index: redirect
Filename: models/Wine_gift_model.php
Line Number: 478
A PHP Error was encountered
Severity: Notice
Message: Undefined index: redirect
Filename: models/Wine_gift_model.php
Line Number: 507
A PHP Error was encountered
Severity: Notice
Message: Undefined index: redirect
Filename: models/Wine_gift_model.php
Line Number: 563
A PHP Error was encountered
Severity: Notice
Message: Undefined index: redirect
Filename: models/Wine_gift_model.php
Line Number: 387
A PHP Error was encountered
Severity: Notice
Message: Undefined index: redirect
Filename: models/Wine_gift_model.php
Line Number: 417
A PHP Error was encountered
Severity: Notice
Message: Undefined index: redirect
Filename: models/Wine_gift_model.php
Line Number: 507
A PHP Error was encountered
Severity: Notice
Message: Undefined index: redirect
Filename: models/Wine_gift_model.php
Line Number: 507
A PHP Error was encountered
Severity: Notice
Message: Undefined index: redirect
Filename: models/Wine_gift_model.php
Line Number: 507
A PHP Error was encountered
Severity: Notice
Message: Undefined index: redirect
Filename: models/Wine_gift_model.php
Line Number: 563
A PHP Error was encountered
Severity: Notice
Message: Undefined index: redirect
Filename: models/Wine_gift_model.php
Line Number: 579
A PHP Error was encountered
Severity: Notice
Message: Undefined index: redirect
Filename: models/Wine_gift_model.php
Line Number: 387
A PHP Error was encountered
Severity: Notice
Message: Undefined index: redirect
Filename: models/Wine_gift_model.php
Line Number: 387
A PHP Error was encountered
Severity: Notice
Message: Undefined index: redirect
Filename: models/Wine_gift_model.php
Line Number: 417
A PHP Error was encountered
Severity: Notice
Message: Undefined index: redirect
Filename: models/Wine_gift_model.php
Line Number: 448
A PHP Error was encountered
Severity: Notice
Message: Undefined index: redirect
Filename: models/Wine_gift_model.php
Line Number: 478
A PHP Error was encountered
Severity: Notice
Message: Undefined index: redirect
Filename: models/Wine_gift_model.php
Line Number: 507
A PHP Error was encountered
Severity: Notice
Message: Undefined index: redirect
Filename: models/Wine_gift_model.php
Line Number: 563
A PHP Error was encountered
Severity: Notice
Message: Undefined index: redirect
Filename: models/Wine_gift_model.php
Line Number: 579
A PHP Error was encountered
Severity: Notice
Message: Undefined index: redirect
Filename: models/Wine_gift_model.php
Line Number: 387
A PHP Error was encountered
Severity: Notice
Message: Undefined index: redirect
Filename: models/Wine_gift_model.php
Line Number: 417
A PHP Error was encountered
Severity: Notice
Message: Undefined index: redirect
Filename: models/Wine_gift_model.php
Line Number: 478
A PHP Error was encountered
Severity: Notice
Message: Undefined index: redirect
Filename: models/Wine_gift_model.php
Line Number: 507
A PHP Error was encountered
Severity: Notice
Message: Undefined index: redirect
Filename: models/Wine_gift_model.php
Line Number: 563
A PHP Error was encountered
Severity: Notice
Message: Undefined index: redirect
Filename: models/Wine_gift_model.php
Line Number: 387
A PHP Error was encountered
Severity: Notice
Message: Undefined index: redirect
Filename: models/Wine_gift_model.php
Line Number: 417
A PHP Error was encountered
Severity: Notice
Message: Undefined index: redirect
Filename: models/Wine_gift_model.php
Line Number: 478
A PHP Error was encountered
Severity: Notice
Message: Undefined index: redirect
Filename: models/Wine_gift_model.php
Line Number: 507
A PHP Error was encountered
Severity: Notice
Message: Undefined index: redirect
Filename: models/Wine_gift_model.php
Line Number: 563
A PHP Error was encountered
Severity: Notice
Message: Undefined index: redirect
Filename: models/Wine_gift_model.php
Line Number: 387
A PHP Error was encountered
Severity: Notice
Message: Undefined index: redirect
Filename: models/Wine_gift_model.php
Line Number: 417
A PHP Error was encountered
Severity: Notice
Message: Undefined index: redirect
Filename: models/Wine_gift_model.php
Line Number: 507
A PHP Error was encountered
Severity: Notice
Message: Undefined index: redirect
Filename: models/Wine_gift_model.php
Line Number: 507
A PHP Error was encountered
Severity: Notice
Message: Undefined index: redirect
Filename: models/Wine_gift_model.php
Line Number: 507
A PHP Error was encountered
Severity: Notice
Message: Undefined index: redirect
Filename: models/Wine_gift_model.php
Line Number: 563
A PHP Error was encountered
Severity: Notice
Message: Undefined index: redirect
Filename: models/Wine_gift_model.php
Line Number: 579
A PHP Error was encountered
Severity: Notice
Message: Undefined index: redirect
Filename: models/Wine_gift_model.php
Line Number: 387
A PHP Error was encountered
Severity: Notice
Message: Undefined index: redirect
Filename: models/Wine_gift_model.php
Line Number: 417
A PHP Error was encountered
Severity: Notice
Message: Undefined index: redirect
Filename: models/Wine_gift_model.php
Line Number: 448
A PHP Error was encountered
Severity: Notice
Message: Undefined index: redirect
Filename: models/Wine_gift_model.php
Line Number: 478
A PHP Error was encountered
Severity: Notice
Message: Undefined index: redirect
Filename: models/Wine_gift_model.php
Line Number: 507
A PHP Error was encountered
Severity: Notice
Message: Undefined index: redirect
Filename: models/Wine_gift_model.php
Line Number: 563
A PHP Error was encountered
Severity: Notice
Message: Undefined index: redirect
Filename: models/Wine_gift_model.php
Line Number: 387
A PHP Error was encountered
Severity: Notice
Message: Undefined index: redirect
Filename: models/Wine_gift_model.php
Line Number: 417
A PHP Error was encountered
Severity: Notice
Message: Undefined index: redirect
Filename: models/Wine_gift_model.php
Line Number: 507
A PHP Error was encountered
Severity: Notice
Message: Undefined index: redirect
Filename: models/Wine_gift_model.php
Line Number: 563
A PHP Error was encountered
Severity: Notice
Message: Undefined index: redirect
Filename: models/Wine_gift_model.php
Line Number: 387
A PHP Error was encountered
Severity: Notice
Message: Undefined index: redirect
Filename: models/Wine_gift_model.php
Line Number: 417
A PHP Error was encountered
Severity: Notice
Message: Undefined index: redirect
Filename: models/Wine_gift_model.php
Line Number: 507
A PHP Error was encountered
Severity: Notice
Message: Undefined index: redirect
Filename: models/Wine_gift_model.php
Line Number: 563
A PHP Error was encountered
Severity: Notice
Message: Undefined index: redirect
Filename: models/Wine_gift_model.php
Line Number: 387
A PHP Error was encountered
Severity: Notice
Message: Undefined index: redirect
Filename: models/Wine_gift_model.php
Line Number: 417
A PHP Error was encountered
Severity: Notice
Message: Undefined index: redirect
Filename: models/Wine_gift_model.php
Line Number: 507
A PHP Error was encountered
Severity: Notice
Message: Undefined index: redirect
Filename: models/Wine_gift_model.php
Line Number: 563
A PHP Error was encountered
Severity: Notice
Message: Undefined index: redirect
Filename: models/Wine_gift_model.php
Line Number: 387
A PHP Error was encountered
Severity: Notice
Message: Undefined index: redirect
Filename: models/Wine_gift_model.php
Line Number: 417
A PHP Error was encountered
Severity: Notice
Message: Undefined index: redirect
Filename: models/Wine_gift_model.php
Line Number: 507
A PHP Error was encountered
Severity: Notice
Message: Undefined index: redirect
Filename: models/Wine_gift_model.php
Line Number: 563
A PHP Error was encountered
Severity: Notice
Message: Undefined index: redirect
Filename: models/Wine_gift_model.php
Line Number: 387
A PHP Error was encountered
Severity: Notice
Message: Undefined index: redirect
Filename: models/Wine_gift_model.php
Line Number: 417
A PHP Error was encountered
Severity: Notice
Message: Undefined index: redirect
Filename: models/Wine_gift_model.php
Line Number: 478
A PHP Error was encountered
Severity: Notice
Message: Undefined index: redirect
Filename: models/Wine_gift_model.php
Line Number: 507
A PHP Error was encountered
Severity: Notice
Message: Undefined index: redirect
Filename: models/Wine_gift_model.php
Line Number: 563
A PHP Error was encountered
Severity: Notice
Message: Undefined index: redirect
Filename: models/Wine_gift_model.php
Line Number: 387
A PHP Error was encountered
Severity: Notice
Message: Undefined index: redirect
Filename: models/Wine_gift_model.php
Line Number: 417
A PHP Error was encountered
Severity: Notice
Message: Undefined index: redirect
Filename: models/Wine_gift_model.php
Line Number: 507
A PHP Error was encountered
Severity: Notice
Message: Undefined index: redirect
Filename: models/Wine_gift_model.php
Line Number: 563
A PHP Error was encountered
Severity: Notice
Message: Undefined index: redirect
Filename: models/Wine_gift_model.php
Line Number: 387
A PHP Error was encountered
Severity: Notice
Message: Undefined index: redirect
Filename: models/Wine_gift_model.php
Line Number: 417
A PHP Error was encountered
Severity: Notice
Message: Undefined index: redirect
Filename: models/Wine_gift_model.php
Line Number: 507
A PHP Error was encountered
Severity: Notice
Message: Undefined index: redirect
Filename: models/Wine_gift_model.php
Line Number: 563
A PHP Error was encountered
Severity: Notice
Message: Undefined index: redirect
Filename: models/Wine_gift_model.php
Line Number: 387
A PHP Error was encountered
Severity: Notice
Message: Undefined index: redirect
Filename: models/Wine_gift_model.php
Line Number: 417
A PHP Error was encountered
Severity: Notice
Message: Undefined index: redirect
Filename: models/Wine_gift_model.php
Line Number: 478
A PHP Error was encountered
Severity: Notice
Message: Undefined index: redirect
Filename: models/Wine_gift_model.php
Line Number: 507
A PHP Error was encountered
Severity: Notice
Message: Undefined index: redirect
Filename: models/Wine_gift_model.php
Line Number: 563
A PHP Error was encountered
Severity: Notice
Message: Undefined index: redirect
Filename: models/Wine_gift_model.php
Line Number: 387
A PHP Error was encountered
Severity: Notice
Message: Undefined index: redirect
Filename: models/Wine_gift_model.php
Line Number: 417
A PHP Error was encountered
Severity: Notice
Message: Undefined index: redirect
Filename: models/Wine_gift_model.php
Line Number: 478
A PHP Error was encountered
Severity: Notice
Message: Undefined index: redirect
Filename: models/Wine_gift_model.php
Line Number: 507
A PHP Error was encountered
Severity: Notice
Message: Undefined index: redirect
Filename: models/Wine_gift_model.php
Line Number: 563
A PHP Error was encountered
Severity: Notice
Message: Undefined index: redirect
Filename: models/Wine_gift_model.php
Line Number: 387
A PHP Error was encountered
Severity: Notice
Message: Undefined index: redirect
Filename: models/Wine_gift_model.php
Line Number: 417
A PHP Error was encountered
Severity: Notice
Message: Undefined index: redirect
Filename: models/Wine_gift_model.php
Line Number: 507
A PHP Error was encountered
Severity: Notice
Message: Undefined index: redirect
Filename: models/Wine_gift_model.php
Line Number: 563
A PHP Error was encountered
Severity: Notice
Message: Undefined index: redirect
Filename: models/Wine_gift_model.php
Line Number: 387
A PHP Error was encountered
Severity: Notice
Message: Undefined index: redirect
Filename: models/Wine_gift_model.php
Line Number: 417
A PHP Error was encountered
Severity: Notice
Message: Undefined index: redirect
Filename: models/Wine_gift_model.php
Line Number: 507
A PHP Error was encountered
Severity: Notice
Message: Undefined index: redirect
Filename: models/Wine_gift_model.php
Line Number: 563
A PHP Error was encountered
Severity: Notice
Message: Undefined index: redirect
Filename: models/Wine_gift_model.php
Line Number: 387
A PHP Error was encountered
Severity: Notice
Message: Undefined index: redirect
Filename: models/Wine_gift_model.php
Line Number: 417
A PHP Error was encountered
Severity: Notice
Message: Undefined index: redirect
Filename: models/Wine_gift_model.php
Line Number: 417
A PHP Error was encountered
Severity: Notice
Message: Undefined index: redirect
Filename: models/Wine_gift_model.php
Line Number: 417
A PHP Error was encountered
Severity: Notice
Message: Undefined index: redirect
Filename: models/Wine_gift_model.php
Line Number: 478
A PHP Error was encountered
Severity: Notice
Message: Undefined index: redirect
Filename: models/Wine_gift_model.php
Line Number: 507
A PHP Error was encountered
Severity: Notice
Message: Undefined index: redirect
Filename: models/Wine_gift_model.php
Line Number: 563
A PHP Error was encountered
Severity: Notice
Message: Undefined index: redirect
Filename: models/Wine_gift_model.php
Line Number: 387
A PHP Error was encountered
Severity: Notice
Message: Undefined index: redirect
Filename: models/Wine_gift_model.php
Line Number: 417
A PHP Error was encountered
Severity: Notice
Message: Undefined index: redirect
Filename: models/Wine_gift_model.php
Line Number: 417
A PHP Error was encountered
Severity: Notice
Message: Undefined index: redirect
Filename: models/Wine_gift_model.php
Line Number: 417
A PHP Error was encountered
Severity: Notice
Message: Undefined index: redirect
Filename: models/Wine_gift_model.php
Line Number: 478
A PHP Error was encountered
Severity: Notice
Message: Undefined index: redirect
Filename: models/Wine_gift_model.php
Line Number: 507
A PHP Error was encountered
Severity: Notice
Message: Undefined index: redirect
Filename: models/Wine_gift_model.php
Line Number: 563
A PHP Error was encountered
Severity: Notice
Message: Undefined index: redirect
Filename: models/Wine_gift_model.php
Line Number: 387
A PHP Error was encountered
Severity: Notice
Message: Undefined index: redirect
Filename: models/Wine_gift_model.php
Line Number: 417
A PHP Error was encountered
Severity: Notice
Message: Undefined index: redirect
Filename: models/Wine_gift_model.php
Line Number: 507
A PHP Error was encountered
Severity: Notice
Message: Undefined index: redirect
Filename: models/Wine_gift_model.php
Line Number: 507
A PHP Error was encountered
Severity: Notice
Message: Undefined index: redirect
Filename: models/Wine_gift_model.php
Line Number: 507
A PHP Error was encountered
Severity: Notice
Message: Undefined index: redirect
Filename: models/Wine_gift_model.php
Line Number: 563
A PHP Error was encountered
Severity: Notice
Message: Undefined index: redirect
Filename: models/Wine_gift_model.php
Line Number: 579
A PHP Error was encountered
Severity: Notice
Message: Undefined index: redirect
Filename: models/Wine_gift_model.php
Line Number: 387
A PHP Error was encountered
Severity: Notice
Message: Undefined index: redirect
Filename: models/Wine_gift_model.php
Line Number: 387
A PHP Error was encountered
Severity: Notice
Message: Undefined index: redirect
Filename: models/Wine_gift_model.php
Line Number: 417
A PHP Error was encountered
Severity: Notice
Message: Undefined index: redirect
Filename: models/Wine_gift_model.php
Line Number: 448
A PHP Error was encountered
Severity: Notice
Message: Undefined index: redirect
Filename: models/Wine_gift_model.php
Line Number: 478
A PHP Error was encountered
Severity: Notice
Message: Undefined index: redirect
Filename: models/Wine_gift_model.php
Line Number: 507
A PHP Error was encountered
Severity: Notice
Message: Undefined index: redirect
Filename: models/Wine_gift_model.php
Line Number: 563
A PHP Error was encountered
Severity: Notice
Message: Undefined index: redirect
Filename: models/Wine_gift_model.php
Line Number: 579
A PHP Error was encountered
Severity: Notice
Message: Undefined index: redirect
Filename: models/Wine_gift_model.php
Line Number: 387
A PHP Error was encountered
Severity: Notice
Message: Undefined index: redirect
Filename: models/Wine_gift_model.php
Line Number: 417
A PHP Error was encountered
Severity: Notice
Message: Undefined index: redirect
Filename: models/Wine_gift_model.php
Line Number: 478
A PHP Error was encountered
Severity: Notice
Message: Undefined index: redirect
Filename: models/Wine_gift_model.php
Line Number: 507
A PHP Error was encountered
Severity: Notice
Message: Undefined index: redirect
Filename: models/Wine_gift_model.php
Line Number: 563
A PHP Error was encountered
Severity: Notice
Message: Undefined index: redirect
Filename: models/Wine_gift_model.php
Line Number: 387
A PHP Error was encountered
Severity: Notice
Message: Undefined index: redirect
Filename: models/Wine_gift_model.php
Line Number: 417
A PHP Error was encountered
Severity: Notice
Message: Undefined index: redirect
Filename: models/Wine_gift_model.php
Line Number: 478
A PHP Error was encountered
Severity: Notice
Message: Undefined index: redirect
Filename: models/Wine_gift_model.php
Line Number: 507
A PHP Error was encountered
Severity: Notice
Message: Undefined index: redirect
Filename: models/Wine_gift_model.php
Line Number: 563
A PHP Error was encountered
Severity: Notice
Message: Undefined index: redirect
Filename: models/Wine_gift_model.php
Line Number: 387
A PHP Error was encountered
Severity: Notice
Message: Undefined index: redirect
Filename: models/Wine_gift_model.php
Line Number: 417
A PHP Error was encountered
Severity: Notice
Message: Undefined index: redirect
Filename: models/Wine_gift_model.php
Line Number: 507
A PHP Error was encountered
Severity: Notice
Message: Undefined index: redirect
Filename: models/Wine_gift_model.php
Line Number: 507
A PHP Error was encountered
Severity: Notice
Message: Undefined index: redirect
Filename: models/Wine_gift_model.php
Line Number: 507
A PHP Error was encountered
Severity: Notice
Message: Undefined index: redirect
Filename: models/Wine_gift_model.php
Line Number: 563
A PHP Error was encountered
Severity: Notice
Message: Undefined index: redirect
Filename: models/Wine_gift_model.php
Line Number: 579
A PHP Error was encountered
Severity: Notice
Message: Undefined index: redirect
Filename: models/Wine_gift_model.php
Line Number: 387
A PHP Error was encountered
Severity: Notice
Message: Undefined index: redirect
Filename: models/Wine_gift_model.php
Line Number: 417
A PHP Error was encountered
Severity: Notice
Message: Undefined index: redirect
Filename: models/Wine_gift_model.php
Line Number: 448
A PHP Error was encountered
Severity: Notice
Message: Undefined index: redirect
Filename: models/Wine_gift_model.php
Line Number: 478
A PHP Error was encountered
Severity: Notice
Message: Undefined index: redirect
Filename: models/Wine_gift_model.php
Line Number: 507
A PHP Error was encountered
Severity: Notice
Message: Undefined index: redirect
Filename: models/Wine_gift_model.php
Line Number: 563
A PHP Error was encountered
Severity: Notice
Message: Undefined index: redirect
Filename: models/Wine_gift_model.php
Line Number: 387
A PHP Error was encountered
Severity: Notice
Message: Undefined index: redirect
Filename: models/Wine_gift_model.php
Line Number: 417
A PHP Error was encountered
Severity: Notice
Message: Undefined index: redirect
Filename: models/Wine_gift_model.php
Line Number: 507
A PHP Error was encountered
Severity: Notice
Message: Undefined index: redirect
Filename: models/Wine_gift_model.php
Line Number: 563
A PHP Error was encountered
Severity: Notice
Message: Undefined index: redirect
Filename: models/Wine_gift_model.php
Line Number: 387
A PHP Error was encountered
Severity: Notice
Message: Undefined index: redirect
Filename: models/Wine_gift_model.php
Line Number: 417
A PHP Error was encountered
Severity: Notice
Message: Undefined index: redirect
Filename: models/Wine_gift_model.php
Line Number: 507
A PHP Error was encountered
Severity: Notice
Message: Undefined index: redirect
Filename: models/Wine_gift_model.php
Line Number: 563
A PHP Error was encountered
Severity: Notice
Message: Undefined index: redirect
Filename: models/Wine_gift_model.php
Line Number: 387
A PHP Error was encountered
Severity: Notice
Message: Undefined index: redirect
Filename: models/Wine_gift_model.php
Line Number: 417
A PHP Error was encountered
Severity: Notice
Message: Undefined index: redirect
Filename: models/Wine_gift_model.php
Line Number: 507
A PHP Error was encountered
Severity: Notice
Message: Undefined index: redirect
Filename: models/Wine_gift_model.php
Line Number: 563
A PHP Error was encountered
Severity: Notice
Message: Undefined index: redirect
Filename: models/Wine_gift_model.php
Line Number: 387
A PHP Error was encountered
Severity: Notice
Message: Undefined index: redirect
Filename: models/Wine_gift_model.php
Line Number: 417
A PHP Error was encountered
Severity: Notice
Message: Undefined index: redirect
Filename: models/Wine_gift_model.php
Line Number: 507
A PHP Error was encountered
Severity: Notice
Message: Undefined index: redirect
Filename: models/Wine_gift_model.php
Line Number: 563
A PHP Error was encountered
Severity: Notice
Message: Undefined index: redirect
Filename: models/Wine_gift_model.php
Line Number: 387
A PHP Error was encountered
Severity: Notice
Message: Undefined index: redirect
Filename: models/Wine_gift_model.php
Line Number: 417
A PHP Error was encountered
Severity: Notice
Message: Undefined index: redirect
Filename: models/Wine_gift_model.php
Line Number: 478
A PHP Error was encountered
Severity: Notice
Message: Undefined index: redirect
Filename: models/Wine_gift_model.php
Line Number: 507
A PHP Error was encountered
Severity: Notice
Message: Undefined index: redirect
Filename: models/Wine_gift_model.php
Line Number: 563
A PHP Error was encountered
Severity: Notice
Message: Undefined index: redirect
Filename: models/Wine_gift_model.php
Line Number: 387
A PHP Error was encountered
Severity: Notice
Message: Undefined index: redirect
Filename: models/Wine_gift_model.php
Line Number: 417
A PHP Error was encountered
Severity: Notice
Message: Undefined index: redirect
Filename: models/Wine_gift_model.php
Line Number: 507
A PHP Error was encountered
Severity: Notice
Message: Undefined index: redirect
Filename: models/Wine_gift_model.php
Line Number: 563
A PHP Error was encountered
Severity: Notice
Message: Undefined index: redirect
Filename: models/Wine_gift_model.php
Line Number: 387
A PHP Error was encountered
Severity: Notice
Message: Undefined index: redirect
Filename: models/Wine_gift_model.php
Line Number: 417
A PHP Error was encountered
Severity: Notice
Message: Undefined index: redirect
Filename: models/Wine_gift_model.php
Line Number: 507
A PHP Error was encountered
Severity: Notice
Message: Undefined index: redirect
Filename: models/Wine_gift_model.php
Line Number: 563
A PHP Error was encountered
Severity: Notice
Message: Undefined index: redirect
Filename: models/Wine_gift_model.php
Line Number: 387
A PHP Error was encountered
Severity: Notice
Message: Undefined index: redirect
Filename: models/Wine_gift_model.php
Line Number: 417
A PHP Error was encountered
Severity: Notice
Message: Undefined index: redirect
Filename: models/Wine_gift_model.php
Line Number: 478
A PHP Error was encountered
Severity: Notice
Message: Undefined index: redirect
Filename: models/Wine_gift_model.php
Line Number: 507
A PHP Error was encountered
Severity: Notice
Message: Undefined index: redirect
Filename: models/Wine_gift_model.php
Line Number: 563
A PHP Error was encountered
Severity: Notice
Message: Undefined index: redirect
Filename: models/Wine_gift_model.php
Line Number: 387
A PHP Error was encountered
Severity: Notice
Message: Undefined index: redirect
Filename: models/Wine_gift_model.php
Line Number: 417
A PHP Error was encountered
Severity: Notice
Message: Undefined index: redirect
Filename: models/Wine_gift_model.php
Line Number: 478
A PHP Error was encountered
Severity: Notice
Message: Undefined index: redirect
Filename: models/Wine_gift_model.php
Line Number: 507
A PHP Error was encountered
Severity: Notice
Message: Undefined index: redirect
Filename: models/Wine_gift_model.php
Line Number: 563
A PHP Error was encountered
Severity: Notice
Message: Undefined index: redirect
Filename: models/Wine_gift_model.php
Line Number: 387
A PHP Error was encountered
Severity: Notice
Message: Undefined index: redirect
Filename: models/Wine_gift_model.php
Line Number: 417
A PHP Error was encountered
Severity: Notice
Message: Undefined index: redirect
Filename: models/Wine_gift_model.php
Line Number: 507
A PHP Error was encountered
Severity: Notice
Message: Undefined index: redirect
Filename: models/Wine_gift_model.php
Line Number: 563
A PHP Error was encountered
Severity: Notice
Message: Undefined index: redirect
Filename: models/Wine_gift_model.php
Line Number: 387
A PHP Error was encountered
Severity: Notice
Message: Undefined index: redirect
Filename: models/Wine_gift_model.php
Line Number: 417
A PHP Error was encountered
Severity: Notice
Message: Undefined index: redirect
Filename: models/Wine_gift_model.php
Line Number: 507
A PHP Error was encountered
Severity: Notice
Message: Undefined index: redirect
Filename: models/Wine_gift_model.php
Line Number: 563
A PHP Error was encountered
Severity: Notice
Message: Undefined index: redirect
Filename: models/Wine_gift_model.php
Line Number: 387
A PHP Error was encountered
Severity: Notice
Message: Undefined index: redirect
Filename: models/Wine_gift_model.php
Line Number: 417
A PHP Error was encountered
Severity: Notice
Message: Undefined index: redirect
Filename: models/Wine_gift_model.php
Line Number: 417
A PHP Error was encountered
Severity: Notice
Message: Undefined index: redirect
Filename: models/Wine_gift_model.php
Line Number: 417
A PHP Error was encountered
Severity: Notice
Message: Undefined index: redirect
Filename: models/Wine_gift_model.php
Line Number: 478
A PHP Error was encountered
Severity: Notice
Message: Undefined index: redirect
Filename: models/Wine_gift_model.php
Line Number: 507
A PHP Error was encountered
Severity: Notice
Message: Undefined index: redirect
Filename: models/Wine_gift_model.php
Line Number: 563
A PHP Error was encountered
Severity: Notice
Message: Undefined index: redirect
Filename: models/Wine_gift_model.php
Line Number: 387
A PHP Error was encountered
Severity: Notice
Message: Undefined index: redirect
Filename: models/Wine_gift_model.php
Line Number: 417
A PHP Error was encountered
Severity: Notice
Message: Undefined index: redirect
Filename: models/Wine_gift_model.php
Line Number: 417
A PHP Error was encountered
Severity: Notice
Message: Undefined index: redirect
Filename: models/Wine_gift_model.php
Line Number: 417
A PHP Error was encountered
Severity: Notice
Message: Undefined index: redirect
Filename: models/Wine_gift_model.php
Line Number: 478
A PHP Error was encountered
Severity: Notice
Message: Undefined index: redirect
Filename: models/Wine_gift_model.php
Line Number: 507
A PHP Error was encountered
Severity: Notice
Message: Undefined index: redirect
Filename: models/Wine_gift_model.php
Line Number: 563
A PHP Error was encountered
Severity: Notice
Message: Undefined index: redirect
Filename: models/Wine_gift_model.php
Line Number: 387
A PHP Error was encountered
Severity: Notice
Message: Undefined index: redirect
Filename: models/Wine_gift_model.php
Line Number: 417
A PHP Error was encountered
Severity: Notice
Message: Undefined index: redirect
Filename: models/Wine_gift_model.php
Line Number: 507
A PHP Error was encountered
Severity: Notice
Message: Undefined index: redirect
Filename: models/Wine_gift_model.php
Line Number: 507
A PHP Error was encountered
Severity: Notice
Message: Undefined index: redirect
Filename: models/Wine_gift_model.php
Line Number: 507
A PHP Error was encountered
Severity: Notice
Message: Undefined index: redirect
Filename: models/Wine_gift_model.php
Line Number: 563
A PHP Error was encountered
Severity: Notice
Message: Undefined index: redirect
Filename: models/Wine_gift_model.php
Line Number: 579
A PHP Error was encountered
Severity: Notice
Message: Undefined index: redirect
Filename: models/Wine_gift_model.php
Line Number: 387
A PHP Error was encountered
Severity: Notice
Message: Undefined index: redirect
Filename: models/Wine_gift_model.php
Line Number: 387
A PHP Error was encountered
Severity: Notice
Message: Undefined index: redirect
Filename: models/Wine_gift_model.php
Line Number: 417
A PHP Error was encountered
Severity: Notice
Message: Undefined index: redirect
Filename: models/Wine_gift_model.php
Line Number: 448
A PHP Error was encountered
Severity: Notice
Message: Undefined index: redirect
Filename: models/Wine_gift_model.php
Line Number: 478
A PHP Error was encountered
Severity: Notice
Message: Undefined index: redirect
Filename: models/Wine_gift_model.php
Line Number: 507
A PHP Error was encountered
Severity: Notice
Message: Undefined index: redirect
Filename: models/Wine_gift_model.php
Line Number: 563
A PHP Error was encountered
Severity: Notice
Message: Undefined index: redirect
Filename: models/Wine_gift_model.php
Line Number: 579
A PHP Error was encountered
Severity: Notice
Message: Undefined index: redirect
Filename: models/Wine_gift_model.php
Line Number: 387
A PHP Error was encountered
Severity: Notice
Message: Undefined index: redirect
Filename: models/Wine_gift_model.php
Line Number: 417
A PHP Error was encountered
Severity: Notice
Message: Undefined index: redirect
Filename: models/Wine_gift_model.php
Line Number: 478
A PHP Error was encountered
Severity: Notice
Message: Undefined index: redirect
Filename: models/Wine_gift_model.php
Line Number: 507
A PHP Error was encountered
Severity: Notice
Message: Undefined index: redirect
Filename: models/Wine_gift_model.php
Line Number: 563
A PHP Error was encountered
Severity: Notice
Message: Undefined index: redirect
Filename: models/Wine_gift_model.php
Line Number: 387
A PHP Error was encountered
Severity: Notice
Message: Undefined index: redirect
Filename: models/Wine_gift_model.php
Line Number: 417
A PHP Error was encountered
Severity: Notice
Message: Undefined index: redirect
Filename: models/Wine_gift_model.php
Line Number: 478
A PHP Error was encountered
Severity: Notice
Message: Undefined index: redirect
Filename: models/Wine_gift_model.php
Line Number: 507
A PHP Error was encountered
Severity: Notice
Message: Undefined index: redirect
Filename: models/Wine_gift_model.php
Line Number: 563
A PHP Error was encountered
Severity: Notice
Message: Undefined index: redirect
Filename: models/Wine_gift_model.php
Line Number: 387
A PHP Error was encountered
Severity: Notice
Message: Undefined index: redirect
Filename: models/Wine_gift_model.php
Line Number: 417
A PHP Error was encountered
Severity: Notice
Message: Undefined index: redirect
Filename: models/Wine_gift_model.php
Line Number: 507
A PHP Error was encountered
Severity: Notice
Message: Undefined index: redirect
Filename: models/Wine_gift_model.php
Line Number: 507
A PHP Error was encountered
Severity: Notice
Message: Undefined index: redirect
Filename: models/Wine_gift_model.php
Line Number: 507
A PHP Error was encountered
Severity: Notice
Message: Undefined index: redirect
Filename: models/Wine_gift_model.php
Line Number: 563
A PHP Error was encountered
Severity: Notice
Message: Undefined index: redirect
Filename: models/Wine_gift_model.php
Line Number: 579
A PHP Error was encountered
Severity: Notice
Message: Undefined index: redirect
Filename: models/Wine_gift_model.php
Line Number: 387
A PHP Error was encountered
Severity: Notice
Message: Undefined index: redirect
Filename: models/Wine_gift_model.php
Line Number: 417
A PHP Error was encountered
Severity: Notice
Message: Undefined index: redirect
Filename: models/Wine_gift_model.php
Line Number: 448
A PHP Error was encountered
Severity: Notice
Message: Undefined index: redirect
Filename: models/Wine_gift_model.php
Line Number: 478
A PHP Error was encountered
Severity: Notice
Message: Undefined index: redirect
Filename: models/Wine_gift_model.php
Line Number: 507
A PHP Error was encountered
Severity: Notice
Message: Undefined index: redirect
Filename: models/Wine_gift_model.php
Line Number: 563
A PHP Error was encountered
Severity: Notice
Message: Undefined index: redirect
Filename: models/Wine_gift_model.php
Line Number: 387
A PHP Error was encountered
Severity: Notice
Message: Undefined index: redirect
Filename: models/Wine_gift_model.php
Line Number: 417
A PHP Error was encountered
Severity: Notice
Message: Undefined index: redirect
Filename: models/Wine_gift_model.php
Line Number: 507
A PHP Error was encountered
Severity: Notice
Message: Undefined index: redirect
Filename: models/Wine_gift_model.php
Line Number: 563
A PHP Error was encountered
Severity: Notice
Message: Undefined index: redirect
Filename: models/Wine_gift_model.php
Line Number: 387
A PHP Error was encountered
Severity: Notice
Message: Undefined index: redirect
Filename: models/Wine_gift_model.php
Line Number: 417
A PHP Error was encountered
Severity: Notice
Message: Undefined index: redirect
Filename: models/Wine_gift_model.php
Line Number: 507
A PHP Error was encountered
Severity: Notice
Message: Undefined index: redirect
Filename: models/Wine_gift_model.php
Line Number: 563
A PHP Error was encountered
Severity: Notice
Message: Undefined index: redirect
Filename: models/Wine_gift_model.php
Line Number: 387
A PHP Error was encountered
Severity: Notice
Message: Undefined index: redirect
Filename: models/Wine_gift_model.php
Line Number: 417
A PHP Error was encountered
Severity: Notice
Message: Undefined index: redirect
Filename: models/Wine_gift_model.php
Line Number: 507
A PHP Error was encountered
Severity: Notice
Message: Undefined index: redirect
Filename: models/Wine_gift_model.php
Line Number: 563
A PHP Error was encountered
Severity: Notice
Message: Undefined index: redirect
Filename: models/Wine_gift_model.php
Line Number: 387
A PHP Error was encountered
Severity: Notice
Message: Undefined index: redirect
Filename: models/Wine_gift_model.php
Line Number: 417
A PHP Error was encountered
Severity: Notice
Message: Undefined index: redirect
Filename: models/Wine_gift_model.php
Line Number: 507
A PHP Error was encountered
Severity: Notice
Message: Undefined index: redirect
Filename: models/Wine_gift_model.php
Line Number: 563
A PHP Error was encountered
Severity: Notice
Message: Undefined index: redirect
Filename: models/Wine_gift_model.php
Line Number: 387
A PHP Error was encountered
Severity: Notice
Message: Undefined index: redirect
Filename: models/Wine_gift_model.php
Line Number: 417
A PHP Error was encountered
Severity: Notice
Message: Undefined index: redirect
Filename: models/Wine_gift_model.php
Line Number: 478
A PHP Error was encountered
Severity: Notice
Message: Undefined index: redirect
Filename: models/Wine_gift_model.php
Line Number: 507
A PHP Error was encountered
Severity: Notice
Message: Undefined index: redirect
Filename: models/Wine_gift_model.php
Line Number: 563
A PHP Error was encountered
Severity: Notice
Message: Undefined index: redirect
Filename: models/Wine_gift_model.php
Line Number: 387
A PHP Error was encountered
Severity: Notice
Message: Undefined index: redirect
Filename: models/Wine_gift_model.php
Line Number: 417
A PHP Error was encountered
Severity: Notice
Message: Undefined index: redirect
Filename: models/Wine_gift_model.php
Line Number: 507
A PHP Error was encountered
Severity: Notice
Message: Undefined index: redirect
Filename: models/Wine_gift_model.php
Line Number: 563
A PHP Error was encountered
Severity: Notice
Message: Undefined index: redirect
Filename: models/Wine_gift_model.php
Line Number: 387
A PHP Error was encountered
Severity: Notice
Message: Undefined index: redirect
Filename: models/Wine_gift_model.php
Line Number: 417
A PHP Error was encountered
Severity: Notice
Message: Undefined index: redirect
Filename: models/Wine_gift_model.php
Line Number: 507
A PHP Error was encountered
Severity: Notice
Message: Undefined index: redirect
Filename: models/Wine_gift_model.php
Line Number: 563
A PHP Error was encountered
Severity: Notice
Message: Undefined index: redirect
Filename: models/Wine_gift_model.php
Line Number: 387
A PHP Error was encountered
Severity: Notice
Message: Undefined index: redirect
Filename: models/Wine_gift_model.php
Line Number: 417
A PHP Error was encountered
Severity: Notice
Message: Undefined index: redirect
Filename: models/Wine_gift_model.php
Line Number: 478
A PHP Error was encountered
Severity: Notice
Message: Undefined index: redirect
Filename: models/Wine_gift_model.php
Line Number: 507
A PHP Error was encountered
Severity: Notice
Message: Undefined index: redirect
Filename: models/Wine_gift_model.php
Line Number: 563
A PHP Error was encountered
Severity: Notice
Message: Undefined index: redirect
Filename: models/Wine_gift_model.php
Line Number: 387
A PHP Error was encountered
Severity: Notice
Message: Undefined index: redirect
Filename: models/Wine_gift_model.php
Line Number: 417
A PHP Error was encountered
Severity: Notice
Message: Undefined index: redirect
Filename: models/Wine_gift_model.php
Line Number: 478
A PHP Error was encountered
Severity: Notice
Message: Undefined index: redirect
Filename: models/Wine_gift_model.php
Line Number: 507
A PHP Error was encountered
Severity: Notice
Message: Undefined index: redirect
Filename: models/Wine_gift_model.php
Line Number: 563
A PHP Error was encountered
Severity: Notice
Message: Undefined index: redirect
Filename: models/Wine_gift_model.php
Line Number: 387
A PHP Error was encountered
Severity: Notice
Message: Undefined index: redirect
Filename: models/Wine_gift_model.php
Line Number: 417
A PHP Error was encountered
Severity: Notice
Message: Undefined index: redirect
Filename: models/Wine_gift_model.php
Line Number: 507
A PHP Error was encountered
Severity: Notice
Message: Undefined index: redirect
Filename: models/Wine_gift_model.php
Line Number: 563
A PHP Error was encountered
Severity: Notice
Message: Undefined index: redirect
Filename: models/Wine_gift_model.php
Line Number: 387
A PHP Error was encountered
Severity: Notice
Message: Undefined index: redirect
Filename: models/Wine_gift_model.php
Line Number: 417
A PHP Error was encountered
Severity: Notice
Message: Undefined index: redirect
Filename: models/Wine_gift_model.php
Line Number: 507
A PHP Error was encountered
Severity: Notice
Message: Undefined index: redirect
Filename: models/Wine_gift_model.php
Line Number: 563
A PHP Error was encountered
Severity: Notice
Message: Undefined index: redirect
Filename: models/Wine_gift_model.php
Line Number: 387
A PHP Error was encountered
Severity: Notice
Message: Undefined index: redirect
Filename: models/Wine_gift_model.php
Line Number: 417
A PHP Error was encountered
Severity: Notice
Message: Undefined index: redirect
Filename: models/Wine_gift_model.php
Line Number: 417
A PHP Error was encountered
Severity: Notice
Message: Undefined index: redirect
Filename: models/Wine_gift_model.php
Line Number: 417
A PHP Error was encountered
Severity: Notice
Message: Undefined index: redirect
Filename: models/Wine_gift_model.php
Line Number: 478
A PHP Error was encountered
Severity: Notice
Message: Undefined index: redirect
Filename: models/Wine_gift_model.php
Line Number: 507
A PHP Error was encountered
Severity: Notice
Message: Undefined index: redirect
Filename: models/Wine_gift_model.php
Line Number: 563
A PHP Error was encountered
Severity: Notice
Message: Undefined index: redirect
Filename: models/Wine_gift_model.php
Line Number: 387
A PHP Error was encountered
Severity: Notice
Message: Undefined index: redirect
Filename: models/Wine_gift_model.php
Line Number: 417
A PHP Error was encountered
Severity: Notice
Message: Undefined index: redirect
Filename: models/Wine_gift_model.php
Line Number: 417
A PHP Error was encountered
Severity: Notice
Message: Undefined index: redirect
Filename: models/Wine_gift_model.php
Line Number: 417
A PHP Error was encountered
Severity: Notice
Message: Undefined index: redirect
Filename: models/Wine_gift_model.php
Line Number: 478
A PHP Error was encountered
Severity: Notice
Message: Undefined index: redirect
Filename: models/Wine_gift_model.php
Line Number: 507
A PHP Error was encountered
Severity: Notice
Message: Undefined index: redirect
Filename: models/Wine_gift_model.php
Line Number: 563
A PHP Error was encountered
Severity: Notice
Message: Undefined index: redirect
Filename: models/Wine_gift_model.php
Line Number: 387
A PHP Error was encountered
Severity: Notice
Message: Undefined index: redirect
Filename: models/Wine_gift_model.php
Line Number: 417
A PHP Error was encountered
Severity: Notice
Message: Undefined index: redirect
Filename: models/Wine_gift_model.php
Line Number: 507
A PHP Error was encountered
Severity: Notice
Message: Undefined index: redirect
Filename: models/Wine_gift_model.php
Line Number: 507
A PHP Error was encountered
Severity: Notice
Message: Undefined index: redirect
Filename: models/Wine_gift_model.php
Line Number: 507
A PHP Error was encountered
Severity: Notice
Message: Undefined index: redirect
Filename: models/Wine_gift_model.php
Line Number: 563
A PHP Error was encountered
Severity: Notice
Message: Undefined index: redirect
Filename: models/Wine_gift_model.php
Line Number: 579
A PHP Error was encountered
Severity: Notice
Message: Undefined index: redirect
Filename: models/Wine_gift_model.php
Line Number: 387
A PHP Error was encountered
Severity: Notice
Message: Undefined index: redirect
Filename: models/Wine_gift_model.php
Line Number: 387
A PHP Error was encountered
Severity: Notice
Message: Undefined index: redirect
Filename: models/Wine_gift_model.php
Line Number: 417
A PHP Error was encountered
Severity: Notice
Message: Undefined index: redirect
Filename: models/Wine_gift_model.php
Line Number: 448
A PHP Error was encountered
Severity: Notice
Message: Undefined index: redirect
Filename: models/Wine_gift_model.php
Line Number: 478
A PHP Error was encountered
Severity: Notice
Message: Undefined index: redirect
Filename: models/Wine_gift_model.php
Line Number: 507
A PHP Error was encountered
Severity: Notice
Message: Undefined index: redirect
Filename: models/Wine_gift_model.php
Line Number: 563
A PHP Error was encountered
Severity: Notice
Message: Undefined index: redirect
Filename: models/Wine_gift_model.php
Line Number: 579
A PHP Error was encountered
Severity: Notice
Message: Undefined index: redirect
Filename: models/Wine_gift_model.php
Line Number: 387
A PHP Error was encountered
Severity: Notice
Message: Undefined index: redirect
Filename: models/Wine_gift_model.php
Line Number: 417
A PHP Error was encountered
Severity: Notice
Message: Undefined index: redirect
Filename: models/Wine_gift_model.php
Line Number: 478
A PHP Error was encountered
Severity: Notice
Message: Undefined index: redirect
Filename: models/Wine_gift_model.php
Line Number: 507
A PHP Error was encountered
Severity: Notice
Message: Undefined index: redirect
Filename: models/Wine_gift_model.php
Line Number: 563
A PHP Error was encountered
Severity: Notice
Message: Undefined index: redirect
Filename: models/Wine_gift_model.php
Line Number: 387
A PHP Error was encountered
Severity: Notice
Message: Undefined index: redirect
Filename: models/Wine_gift_model.php
Line Number: 417
A PHP Error was encountered
Severity: Notice
Message: Undefined index: redirect
Filename: models/Wine_gift_model.php
Line Number: 478
A PHP Error was encountered
Severity: Notice
Message: Undefined index: redirect
Filename: models/Wine_gift_model.php
Line Number: 507
A PHP Error was encountered
Severity: Notice
Message: Undefined index: redirect
Filename: models/Wine_gift_model.php
Line Number: 563
A PHP Error was encountered
Severity: Notice
Message: Undefined index: redirect
Filename: models/Wine_gift_model.php
Line Number: 387
A PHP Error was encountered
Severity: Notice
Message: Undefined index: redirect
Filename: models/Wine_gift_model.php
Line Number: 417
A PHP Error was encountered
Severity: Notice
Message: Undefined index: redirect
Filename: models/Wine_gift_model.php
Line Number: 507
A PHP Error was encountered
Severity: Notice
Message: Undefined index: redirect
Filename: models/Wine_gift_model.php
Line Number: 507
A PHP Error was encountered
Severity: Notice
Message: Undefined index: redirect
Filename: models/Wine_gift_model.php
Line Number: 507
A PHP Error was encountered
Severity: Notice
Message: Undefined index: redirect
Filename: models/Wine_gift_model.php
Line Number: 563
A PHP Error was encountered
Severity: Notice
Message: Undefined index: redirect
Filename: models/Wine_gift_model.php
Line Number: 579
A PHP Error was encountered
Severity: Notice
Message: Undefined index: redirect
Filename: models/Wine_gift_model.php
Line Number: 387
A PHP Error was encountered
Severity: Notice
Message: Undefined index: redirect
Filename: models/Wine_gift_model.php
Line Number: 417
A PHP Error was encountered
Severity: Notice
Message: Undefined index: redirect
Filename: models/Wine_gift_model.php
Line Number: 448
A PHP Error was encountered
Severity: Notice
Message: Undefined index: redirect
Filename: models/Wine_gift_model.php
Line Number: 478
A PHP Error was encountered
Severity: Notice
Message: Undefined index: redirect
Filename: models/Wine_gift_model.php
Line Number: 507
A PHP Error was encountered
Severity: Notice
Message: Undefined index: redirect
Filename: models/Wine_gift_model.php
Line Number: 563
A PHP Error was encountered
Severity: Notice
Message: Undefined index: redirect
Filename: models/Wine_gift_model.php
Line Number: 387
A PHP Error was encountered
Severity: Notice
Message: Undefined index: redirect
Filename: models/Wine_gift_model.php
Line Number: 417
A PHP Error was encountered
Severity: Notice
Message: Undefined index: redirect
Filename: models/Wine_gift_model.php
Line Number: 507
A PHP Error was encountered
Severity: Notice
Message: Undefined index: redirect
Filename: models/Wine_gift_model.php
Line Number: 563
A PHP Error was encountered
Severity: Notice
Message: Undefined index: redirect
Filename: models/Wine_gift_model.php
Line Number: 387
A PHP Error was encountered
Severity: Notice
Message: Undefined index: redirect
Filename: models/Wine_gift_model.php
Line Number: 417
A PHP Error was encountered
Severity: Notice
Message: Undefined index: redirect
Filename: models/Wine_gift_model.php
Line Number: 507
A PHP Error was encountered
Severity: Notice
Message: Undefined index: redirect
Filename: models/Wine_gift_model.php
Line Number: 563
A PHP Error was encountered
Severity: Notice
Message: Undefined index: redirect
Filename: models/Wine_gift_model.php
Line Number: 387
A PHP Error was encountered
Severity: Notice
Message: Undefined index: redirect
Filename: models/Wine_gift_model.php
Line Number: 417
A PHP Error was encountered
Severity: Notice
Message: Undefined index: redirect
Filename: models/Wine_gift_model.php
Line Number: 507
A PHP Error was encountered
Severity: Notice
Message: Undefined index: redirect
Filename: models/Wine_gift_model.php
Line Number: 563
A PHP Error was encountered
Severity: Notice
Message: Undefined index: redirect
Filename: models/Wine_gift_model.php
Line Number: 387
A PHP Error was encountered
Severity: Notice
Message: Undefined index: redirect
Filename: models/Wine_gift_model.php
Line Number: 417
A PHP Error was encountered
Severity: Notice
Message: Undefined index: redirect
Filename: models/Wine_gift_model.php
Line Number: 507
A PHP Error was encountered
Severity: Notice
Message: Undefined index: redirect
Filename: models/Wine_gift_model.php
Line Number: 563
A PHP Error was encountered
Severity: Notice
Message: Undefined index: redirect
Filename: models/Wine_gift_model.php
Line Number: 387
A PHP Error was encountered
Severity: Notice
Message: Undefined index: redirect
Filename: models/Wine_gift_model.php
Line Number: 417
A PHP Error was encountered
Severity: Notice
Message: Undefined index: redirect
Filename: models/Wine_gift_model.php
Line Number: 478
A PHP Error was encountered
Severity: Notice
Message: Undefined index: redirect
Filename: models/Wine_gift_model.php
Line Number: 507
A PHP Error was encountered
Severity: Notice
Message: Undefined index: redirect
Filename: models/Wine_gift_model.php
Line Number: 563
A PHP Error was encountered
Severity: Notice
Message: Undefined index: redirect
Filename: models/Wine_gift_model.php
Line Number: 387
A PHP Error was encountered
Severity: Notice
Message: Undefined index: redirect
Filename: models/Wine_gift_model.php
Line Number: 417
A PHP Error was encountered
Severity: Notice
Message: Undefined index: redirect
Filename: models/Wine_gift_model.php
Line Number: 507
A PHP Error was encountered
Severity: Notice
Message: Undefined index: redirect
Filename: models/Wine_gift_model.php
Line Number: 563
A PHP Error was encountered
Severity: Notice
Message: Undefined index: redirect
Filename: models/Wine_gift_model.php
Line Number: 387
A PHP Error was encountered
Severity: Notice
Message: Undefined index: redirect
Filename: models/Wine_gift_model.php
Line Number: 417
A PHP Error was encountered
Severity: Notice
Message: Undefined index: redirect
Filename: models/Wine_gift_model.php
Line Number: 507
A PHP Error was encountered
Severity: Notice
Message: Undefined index: redirect
Filename: models/Wine_gift_model.php
Line Number: 563
A PHP Error was encountered
Severity: Notice
Message: Undefined index: redirect
Filename: models/Wine_gift_model.php
Line Number: 387
A PHP Error was encountered
Severity: Notice
Message: Undefined index: redirect
Filename: models/Wine_gift_model.php
Line Number: 417
A PHP Error was encountered
Severity: Notice
Message: Undefined index: redirect
Filename: models/Wine_gift_model.php
Line Number: 478
A PHP Error was encountered
Severity: Notice
Message: Undefined index: redirect
Filename: models/Wine_gift_model.php
Line Number: 507
A PHP Error was encountered
Severity: Notice
Message: Undefined index: redirect
Filename: models/Wine_gift_model.php
Line Number: 563
A PHP Error was encountered
Severity: Notice
Message: Undefined index: redirect
Filename: models/Wine_gift_model.php
Line Number: 387
A PHP Error was encountered
Severity: Notice
Message: Undefined index: redirect
Filename: models/Wine_gift_model.php
Line Number: 417
A PHP Error was encountered
Severity: Notice
Message: Undefined index: redirect
Filename: models/Wine_gift_model.php
Line Number: 478
A PHP Error was encountered
Severity: Notice
Message: Undefined index: redirect
Filename: models/Wine_gift_model.php
Line Number: 507
A PHP Error was encountered
Severity: Notice
Message: Undefined index: redirect
Filename: models/Wine_gift_model.php
Line Number: 563
A PHP Error was encountered
Severity: Notice
Message: Undefined index: redirect
Filename: models/Wine_gift_model.php
Line Number: 387
A PHP Error was encountered
Severity: Notice
Message: Undefined index: redirect
Filename: models/Wine_gift_model.php
Line Number: 417
A PHP Error was encountered
Severity: Notice
Message: Undefined index: redirect
Filename: models/Wine_gift_model.php
Line Number: 507
A PHP Error was encountered
Severity: Notice
Message: Undefined index: redirect
Filename: models/Wine_gift_model.php
Line Number: 563
A PHP Error was encountered
Severity: Notice
Message: Undefined index: redirect
Filename: models/Wine_gift_model.php
Line Number: 387
A PHP Error was encountered
Severity: Notice
Message: Undefined index: redirect
Filename: models/Wine_gift_model.php
Line Number: 417
A PHP Error was encountered
Severity: Notice
Message: Undefined index: redirect
Filename: models/Wine_gift_model.php
Line Number: 507
A PHP Error was encountered
Severity: Notice
Message: Undefined index: redirect
Filename: models/Wine_gift_model.php
Line Number: 563
A PHP Error was encountered
Severity: Notice
Message: Undefined index: redirect
Filename: models/Wine_gift_model.php
Line Number: 387
A PHP Error was encountered
Severity: Notice
Message: Undefined index: redirect
Filename: models/Wine_gift_model.php
Line Number: 417
A PHP Error was encountered
Severity: Notice
Message: Undefined index: redirect
Filename: models/Wine_gift_model.php
Line Number: 417
A PHP Error was encountered
Severity: Notice
Message: Undefined index: redirect
Filename: models/Wine_gift_model.php
Line Number: 417
A PHP Error was encountered
Severity: Notice
Message: Undefined index: redirect
Filename: models/Wine_gift_model.php
Line Number: 478
A PHP Error was encountered
Severity: Notice
Message: Undefined index: redirect
Filename: models/Wine_gift_model.php
Line Number: 507
A PHP Error was encountered
Severity: Notice
Message: Undefined index: redirect
Filename: models/Wine_gift_model.php
Line Number: 563
A PHP Error was encountered
Severity: Notice
Message: Undefined index: redirect
Filename: models/Wine_gift_model.php
Line Number: 387
A PHP Error was encountered
Severity: Notice
Message: Undefined index: redirect
Filename: models/Wine_gift_model.php
Line Number: 417
A PHP Error was encountered
Severity: Notice
Message: Undefined index: redirect
Filename: models/Wine_gift_model.php
Line Number: 417
A PHP Error was encountered
Severity: Notice
Message: Undefined index: redirect
Filename: models/Wine_gift_model.php
Line Number: 417
A PHP Error was encountered
Severity: Notice
Message: Undefined index: redirect
Filename: models/Wine_gift_model.php
Line Number: 478
A PHP Error was encountered
Severity: Notice
Message: Undefined index: redirect
Filename: models/Wine_gift_model.php
Line Number: 507
A PHP Error was encountered
Severity: Notice
Message: Undefined index: redirect
Filename: models/Wine_gift_model.php
Line Number: 563
A PHP Error was encountered
Severity: Notice
Message: Undefined index: redirect
Filename: models/Wine_gift_model.php
Line Number: 387
A PHP Error was encountered
Severity: Notice
Message: Undefined index: redirect
Filename: models/Wine_gift_model.php
Line Number: 417
A PHP Error was encountered
Severity: Notice
Message: Undefined index: redirect
Filename: models/Wine_gift_model.php
Line Number: 507
A PHP Error was encountered
Severity: Notice
Message: Undefined index: redirect
Filename: models/Wine_gift_model.php
Line Number: 507
A PHP Error was encountered
Severity: Notice
Message: Undefined index: redirect
Filename: models/Wine_gift_model.php
Line Number: 507
A PHP Error was encountered
Severity: Notice
Message: Undefined index: redirect
Filename: models/Wine_gift_model.php
Line Number: 563
A PHP Error was encountered
Severity: Notice
Message: Undefined index: redirect
Filename: models/Wine_gift_model.php
Line Number: 579
A PHP Error was encountered
Severity: Notice
Message: Undefined index: redirect
Filename: models/Wine_gift_model.php
Line Number: 387
A PHP Error was encountered
Severity: Notice
Message: Undefined index: redirect
Filename: models/Wine_gift_model.php
Line Number: 387
A PHP Error was encountered
Severity: Notice
Message: Undefined index: redirect
Filename: models/Wine_gift_model.php
Line Number: 417
A PHP Error was encountered
Severity: Notice
Message: Undefined index: redirect
Filename: models/Wine_gift_model.php
Line Number: 448
A PHP Error was encountered
Severity: Notice
Message: Undefined index: redirect
Filename: models/Wine_gift_model.php
Line Number: 478
A PHP Error was encountered
Severity: Notice
Message: Undefined index: redirect
Filename: models/Wine_gift_model.php
Line Number: 507
A PHP Error was encountered
Severity: Notice
Message: Undefined index: redirect
Filename: models/Wine_gift_model.php
Line Number: 563
A PHP Error was encountered
Severity: Notice
Message: Undefined index: redirect
Filename: models/Wine_gift_model.php
Line Number: 579
A PHP Error was encountered
Severity: Notice
Message: Undefined index: redirect
Filename: models/Wine_gift_model.php
Line Number: 387
A PHP Error was encountered
Severity: Notice
Message: Undefined index: redirect
Filename: models/Wine_gift_model.php
Line Number: 417
A PHP Error was encountered
Severity: Notice
Message: Undefined index: redirect
Filename: models/Wine_gift_model.php
Line Number: 478
A PHP Error was encountered
Severity: Notice
Message: Undefined index: redirect
Filename: models/Wine_gift_model.php
Line Number: 507
A PHP Error was encountered
Severity: Notice
Message: Undefined index: redirect
Filename: models/Wine_gift_model.php
Line Number: 563
A PHP Error was encountered
Severity: Notice
Message: Undefined index: redirect
Filename: models/Wine_gift_model.php
Line Number: 387
A PHP Error was encountered
Severity: Notice
Message: Undefined index: redirect
Filename: models/Wine_gift_model.php
Line Number: 417
A PHP Error was encountered
Severity: Notice
Message: Undefined index: redirect
Filename: models/Wine_gift_model.php
Line Number: 478
A PHP Error was encountered
Severity: Notice
Message: Undefined index: redirect
Filename: models/Wine_gift_model.php
Line Number: 507
A PHP Error was encountered
Severity: Notice
Message: Undefined index: redirect
Filename: models/Wine_gift_model.php
Line Number: 563
A PHP Error was encountered
Severity: Notice
Message: Undefined index: redirect
Filename: models/Wine_gift_model.php
Line Number: 387
A PHP Error was encountered
Severity: Notice
Message: Undefined index: redirect
Filename: models/Wine_gift_model.php
Line Number: 417
A PHP Error was encountered
Severity: Notice
Message: Undefined index: redirect
Filename: models/Wine_gift_model.php
Line Number: 507
A PHP Error was encountered
Severity: Notice
Message: Undefined index: redirect
Filename: models/Wine_gift_model.php
Line Number: 507
A PHP Error was encountered
Severity: Notice
Message: Undefined index: redirect
Filename: models/Wine_gift_model.php
Line Number: 507
A PHP Error was encountered
Severity: Notice
Message: Undefined index: redirect
Filename: models/Wine_gift_model.php
Line Number: 563
A PHP Error was encountered
Severity: Notice
Message: Undefined index: redirect
Filename: models/Wine_gift_model.php
Line Number: 579
A PHP Error was encountered
Severity: Notice
Message: Undefined index: redirect
Filename: models/Wine_gift_model.php
Line Number: 387
A PHP Error was encountered
Severity: Notice
Message: Undefined index: redirect
Filename: models/Wine_gift_model.php
Line Number: 417
A PHP Error was encountered
Severity: Notice
Message: Undefined index: redirect
Filename: models/Wine_gift_model.php
Line Number: 448
A PHP Error was encountered
Severity: Notice
Message: Undefined index: redirect
Filename: models/Wine_gift_model.php
Line Number: 478
A PHP Error was encountered
Severity: Notice
Message: Undefined index: redirect
Filename: models/Wine_gift_model.php
Line Number: 507
A PHP Error was encountered
Severity: Notice
Message: Undefined index: redirect
Filename: models/Wine_gift_model.php
Line Number: 563
A PHP Error was encountered
Severity: Notice
Message: Undefined index: redirect
Filename: models/Wine_gift_model.php
Line Number: 387
A PHP Error was encountered
Severity: Notice
Message: Undefined index: redirect
Filename: models/Wine_gift_model.php
Line Number: 417
A PHP Error was encountered
Severity: Notice
Message: Undefined index: redirect
Filename: models/Wine_gift_model.php
Line Number: 507
A PHP Error was encountered
Severity: Notice
Message: Undefined index: redirect
Filename: models/Wine_gift_model.php
Line Number: 563
A PHP Error was encountered
Severity: Notice
Message: Undefined index: redirect
Filename: models/Wine_gift_model.php
Line Number: 387
A PHP Error was encountered
Severity: Notice
Message: Undefined index: redirect
Filename: models/Wine_gift_model.php
Line Number: 417
A PHP Error was encountered
Severity: Notice
Message: Undefined index: redirect
Filename: models/Wine_gift_model.php
Line Number: 507
A PHP Error was encountered
Severity: Notice
Message: Undefined index: redirect
Filename: models/Wine_gift_model.php
Line Number: 563
A PHP Error was encountered
Severity: Notice
Message: Undefined index: redirect
Filename: models/Wine_gift_model.php
Line Number: 387
A PHP Error was encountered
Severity: Notice
Message: Undefined index: redirect
Filename: models/Wine_gift_model.php
Line Number: 417
A PHP Error was encountered
Severity: Notice
Message: Undefined index: redirect
Filename: models/Wine_gift_model.php
Line Number: 507
A PHP Error was encountered
Severity: Notice
Message: Undefined index: redirect
Filename: models/Wine_gift_model.php
Line Number: 563
A PHP Error was encountered
Severity: Notice
Message: Undefined index: redirect
Filename: models/Wine_gift_model.php
Line Number: 387
A PHP Error was encountered
Severity: Notice
Message: Undefined index: redirect
Filename: models/Wine_gift_model.php
Line Number: 417
A PHP Error was encountered
Severity: Notice
Message: Undefined index: redirect
Filename: models/Wine_gift_model.php
Line Number: 507
A PHP Error was encountered
Severity: Notice
Message: Undefined index: redirect
Filename: models/Wine_gift_model.php
Line Number: 563
A PHP Error was encountered
Severity: Notice
Message: Undefined index: redirect
Filename: models/Wine_gift_model.php
Line Number: 387
A PHP Error was encountered
Severity: Notice
Message: Undefined index: redirect
Filename: models/Wine_gift_model.php
Line Number: 417
A PHP Error was encountered
Severity: Notice
Message: Undefined index: redirect
Filename: models/Wine_gift_model.php
Line Number: 478
A PHP Error was encountered
Severity: Notice
Message: Undefined index: redirect
Filename: models/Wine_gift_model.php
Line Number: 507
A PHP Error was encountered
Severity: Notice
Message: Undefined index: redirect
Filename: models/Wine_gift_model.php
Line Number: 563
A PHP Error was encountered
Severity: Notice
Message: Undefined index: redirect
Filename: models/Wine_gift_model.php
Line Number: 387
A PHP Error was encountered
Severity: Notice
Message: Undefined index: redirect
Filename: models/Wine_gift_model.php
Line Number: 417
A PHP Error was encountered
Severity: Notice
Message: Undefined index: redirect
Filename: models/Wine_gift_model.php
Line Number: 507
A PHP Error was encountered
Severity: Notice
Message: Undefined index: redirect
Filename: models/Wine_gift_model.php
Line Number: 563
A PHP Error was encountered
Severity: Notice
Message: Undefined index: redirect
Filename: models/Wine_gift_model.php
Line Number: 387
A PHP Error was encountered
Severity: Notice
Message: Undefined index: redirect
Filename: models/Wine_gift_model.php
Line Number: 417
A PHP Error was encountered
Severity: Notice
Message: Undefined index: redirect
Filename: models/Wine_gift_model.php
Line Number: 507
A PHP Error was encountered
Severity: Notice
Message: Undefined index: redirect
Filename: models/Wine_gift_model.php
Line Number: 563
A PHP Error was encountered
Severity: Notice
Message: Undefined index: redirect
Filename: models/Wine_gift_model.php
Line Number: 387
A PHP Error was encountered
Severity: Notice
Message: Undefined index: redirect
Filename: models/Wine_gift_model.php
Line Number: 417
A PHP Error was encountered
Severity: Notice
Message: Undefined index: redirect
Filename: models/Wine_gift_model.php
Line Number: 478
A PHP Error was encountered
Severity: Notice
Message: Undefined index: redirect
Filename: models/Wine_gift_model.php
Line Number: 507
A PHP Error was encountered
Severity: Notice
Message: Undefined index: redirect
Filename: models/Wine_gift_model.php
Line Number: 563
A PHP Error was encountered
Severity: Notice
Message: Undefined index: redirect
Filename: models/Wine_gift_model.php
Line Number: 387
A PHP Error was encountered
Severity: Notice
Message: Undefined index: redirect
Filename: models/Wine_gift_model.php
Line Number: 417
A PHP Error was encountered
Severity: Notice
Message: Undefined index: redirect
Filename: models/Wine_gift_model.php
Line Number: 478
A PHP Error was encountered
Severity: Notice
Message: Undefined index: redirect
Filename: models/Wine_gift_model.php
Line Number: 507
A PHP Error was encountered
Severity: Notice
Message: Undefined index: redirect
Filename: models/Wine_gift_model.php
Line Number: 563
A PHP Error was encountered
Severity: Notice
Message: Undefined index: redirect
Filename: models/Wine_gift_model.php
Line Number: 387
A PHP Error was encountered
Severity: Notice
Message: Undefined index: redirect
Filename: models/Wine_gift_model.php
Line Number: 417
A PHP Error was encountered
Severity: Notice
Message: Undefined index: redirect
Filename: models/Wine_gift_model.php
Line Number: 507
A PHP Error was encountered
Severity: Notice
Message: Undefined index: redirect
Filename: models/Wine_gift_model.php
Line Number: 563
A PHP Error was encountered
Severity: Notice
Message: Undefined index: redirect
Filename: models/Wine_gift_model.php
Line Number: 387
A PHP Error was encountered
Severity: Notice
Message: Undefined index: redirect
Filename: models/Wine_gift_model.php
Line Number: 417
A PHP Error was encountered
Severity: Notice
Message: Undefined index: redirect
Filename: models/Wine_gift_model.php
Line Number: 507
A PHP Error was encountered
Severity: Notice
Message: Undefined index: redirect
Filename: models/Wine_gift_model.php
Line Number: 563
A PHP Error was encountered
Severity: Notice
Message: Undefined index: redirect
Filename: models/Wine_gift_model.php
Line Number: 387
A PHP Error was encountered
Severity: Notice
Message: Undefined index: redirect
Filename: models/Wine_gift_model.php
Line Number: 417
A PHP Error was encountered
Severity: Notice
Message: Undefined index: redirect
Filename: models/Wine_gift_model.php
Line Number: 417
A PHP Error was encountered
Severity: Notice
Message: Undefined index: redirect
Filename: models/Wine_gift_model.php
Line Number: 417
A PHP Error was encountered
Severity: Notice
Message: Undefined index: redirect
Filename: models/Wine_gift_model.php
Line Number: 478
A PHP Error was encountered
Severity: Notice
Message: Undefined index: redirect
Filename: models/Wine_gift_model.php
Line Number: 507
A PHP Error was encountered
Severity: Notice
Message: Undefined index: redirect
Filename: models/Wine_gift_model.php
Line Number: 563
A PHP Error was encountered
Severity: Notice
Message: Undefined index: redirect
Filename: models/Wine_gift_model.php
Line Number: 387
A PHP Error was encountered
Severity: Notice
Message: Undefined index: redirect
Filename: models/Wine_gift_model.php
Line Number: 417
A PHP Error was encountered
Severity: Notice
Message: Undefined index: redirect
Filename: models/Wine_gift_model.php
Line Number: 417
A PHP Error was encountered
Severity: Notice
Message: Undefined index: redirect
Filename: models/Wine_gift_model.php
Line Number: 417
A PHP Error was encountered
Severity: Notice
Message: Undefined index: redirect
Filename: models/Wine_gift_model.php
Line Number: 478
A PHP Error was encountered
Severity: Notice
Message: Undefined index: redirect
Filename: models/Wine_gift_model.php
Line Number: 507
A PHP Error was encountered
Severity: Notice
Message: Undefined index: redirect
Filename: models/Wine_gift_model.php
Line Number: 563
A PHP Error was encountered
Severity: Notice
Message: Undefined index: redirect
Filename: models/Wine_gift_model.php
Line Number: 387
A PHP Error was encountered
Severity: Notice
Message: Undefined index: redirect
Filename: models/Wine_gift_model.php
Line Number: 417
A PHP Error was encountered
Severity: Notice
Message: Undefined index: redirect
Filename: models/Wine_gift_model.php
Line Number: 507
A PHP Error was encountered
Severity: Notice
Message: Undefined index: redirect
Filename: models/Wine_gift_model.php
Line Number: 507
A PHP Error was encountered
Severity: Notice
Message: Undefined index: redirect
Filename: models/Wine_gift_model.php
Line Number: 507
A PHP Error was encountered
Severity: Notice
Message: Undefined index: redirect
Filename: models/Wine_gift_model.php
Line Number: 563
A PHP Error was encountered
Severity: Notice
Message: Undefined index: redirect
Filename: models/Wine_gift_model.php
Line Number: 579
A PHP Error was encountered
Severity: Notice
Message: Undefined index: redirect
Filename: models/Wine_gift_model.php
Line Number: 387
A PHP Error was encountered
Severity: Notice
Message: Undefined index: redirect
Filename: models/Wine_gift_model.php
Line Number: 387
A PHP Error was encountered
Severity: Notice
Message: Undefined index: redirect
Filename: models/Wine_gift_model.php
Line Number: 417
A PHP Error was encountered
Severity: Notice
Message: Undefined index: redirect
Filename: models/Wine_gift_model.php
Line Number: 448
A PHP Error was encountered
Severity: Notice
Message: Undefined index: redirect
Filename: models/Wine_gift_model.php
Line Number: 478
A PHP Error was encountered
Severity: Notice
Message: Undefined index: redirect
Filename: models/Wine_gift_model.php
Line Number: 507
A PHP Error was encountered
Severity: Notice
Message: Undefined index: redirect
Filename: models/Wine_gift_model.php
Line Number: 563
A PHP Error was encountered
Severity: Notice
Message: Undefined index: redirect
Filename: models/Wine_gift_model.php
Line Number: 579
A PHP Error was encountered
Severity: Notice
Message: Undefined index: redirect
Filename: models/Wine_gift_model.php
Line Number: 387
A PHP Error was encountered
Severity: Notice
Message: Undefined index: redirect
Filename: models/Wine_gift_model.php
Line Number: 417
A PHP Error was encountered
Severity: Notice
Message: Undefined index: redirect
Filename: models/Wine_gift_model.php
Line Number: 478
A PHP Error was encountered
Severity: Notice
Message: Undefined index: redirect
Filename: models/Wine_gift_model.php
Line Number: 507
A PHP Error was encountered
Severity: Notice
Message: Undefined index: redirect
Filename: models/Wine_gift_model.php
Line Number: 563
A PHP Error was encountered
Severity: Notice
Message: Undefined index: redirect
Filename: models/Wine_gift_model.php
Line Number: 387
A PHP Error was encountered
Severity: Notice
Message: Undefined index: redirect
Filename: models/Wine_gift_model.php
Line Number: 417
A PHP Error was encountered
Severity: Notice
Message: Undefined index: redirect
Filename: models/Wine_gift_model.php
Line Number: 478
A PHP Error was encountered
Severity: Notice
Message: Undefined index: redirect
Filename: models/Wine_gift_model.php
Line Number: 507
A PHP Error was encountered
Severity: Notice
Message: Undefined index: redirect
Filename: models/Wine_gift_model.php
Line Number: 563
A PHP Error was encountered
Severity: Notice
Message: Undefined index: redirect
Filename: models/Wine_gift_model.php
Line Number: 387
A PHP Error was encountered
Severity: Notice
Message: Undefined index: redirect
Filename: models/Wine_gift_model.php
Line Number: 417
A PHP Error was encountered
Severity: Notice
Message: Undefined index: redirect
Filename: models/Wine_gift_model.php
Line Number: 507
A PHP Error was encountered
Severity: Notice
Message: Undefined index: redirect
Filename: models/Wine_gift_model.php
Line Number: 507
A PHP Error was encountered
Severity: Notice
Message: Undefined index: redirect
Filename: models/Wine_gift_model.php
Line Number: 507
A PHP Error was encountered
Severity: Notice
Message: Undefined index: redirect
Filename: models/Wine_gift_model.php
Line Number: 563
A PHP Error was encountered
Severity: Notice
Message: Undefined index: redirect
Filename: models/Wine_gift_model.php
Line Number: 579
A PHP Error was encountered
Severity: Notice
Message: Undefined index: redirect
Filename: models/Wine_gift_model.php
Line Number: 387
A PHP Error was encountered
Severity: Notice
Message: Undefined index: redirect
Filename: models/Wine_gift_model.php
Line Number: 417
A PHP Error was encountered
Severity: Notice
Message: Undefined index: redirect
Filename: models/Wine_gift_model.php
Line Number: 448
A PHP Error was encountered
Severity: Notice
Message: Undefined index: redirect
Filename: models/Wine_gift_model.php
Line Number: 478
A PHP Error was encountered
Severity: Notice
Message: Undefined index: redirect
Filename: models/Wine_gift_model.php
Line Number: 507
A PHP Error was encountered
Severity: Notice
Message: Undefined index: redirect
Filename: models/Wine_gift_model.php
Line Number: 563
A PHP Error was encountered
Severity: Notice
Message: Undefined index: redirect
Filename: models/Wine_gift_model.php
Line Number: 387
A PHP Error was encountered
Severity: Notice
Message: Undefined index: redirect
Filename: models/Wine_gift_model.php
Line Number: 417
A PHP Error was encountered
Severity: Notice
Message: Undefined index: redirect
Filename: models/Wine_gift_model.php
Line Number: 507
A PHP Error was encountered
Severity: Notice
Message: Undefined index: redirect
Filename: models/Wine_gift_model.php
Line Number: 563
A PHP Error was encountered
Severity: Notice
Message: Undefined index: redirect
Filename: models/Wine_gift_model.php
Line Number: 387
A PHP Error was encountered
Severity: Notice
Message: Undefined index: redirect
Filename: models/Wine_gift_model.php
Line Number: 417
A PHP Error was encountered
Severity: Notice
Message: Undefined index: redirect
Filename: models/Wine_gift_model.php
Line Number: 507
A PHP Error was encountered
Severity: Notice
Message: Undefined index: redirect
Filename: models/Wine_gift_model.php
Line Number: 563
A PHP Error was encountered
Severity: Notice
Message: Undefined index: redirect
Filename: models/Wine_gift_model.php
Line Number: 387
A PHP Error was encountered
Severity: Notice
Message: Undefined index: redirect
Filename: models/Wine_gift_model.php
Line Number: 417
A PHP Error was encountered
Severity: Notice
Message: Undefined index: redirect
Filename: models/Wine_gift_model.php
Line Number: 507
A PHP Error was encountered
Severity: Notice
Message: Undefined index: redirect
Filename: models/Wine_gift_model.php
Line Number: 563
A PHP Error was encountered
Severity: Notice
Message: Undefined index: redirect
Filename: models/Wine_gift_model.php
Line Number: 387
A PHP Error was encountered
Severity: Notice
Message: Undefined index: redirect
Filename: models/Wine_gift_model.php
Line Number: 417
A PHP Error was encountered
Severity: Notice
Message: Undefined index: redirect
Filename: models/Wine_gift_model.php
Line Number: 507
A PHP Error was encountered
Severity: Notice
Message: Undefined index: redirect
Filename: models/Wine_gift_model.php
Line Number: 563
A PHP Error was encountered
Severity: Notice
Message: Undefined index: redirect
Filename: models/Wine_gift_model.php
Line Number: 387
A PHP Error was encountered
Severity: Notice
Message: Undefined index: redirect
Filename: models/Wine_gift_model.php
Line Number: 417
A PHP Error was encountered
Severity: Notice
Message: Undefined index: redirect
Filename: models/Wine_gift_model.php
Line Number: 478
A PHP Error was encountered
Severity: Notice
Message: Undefined index: redirect
Filename: models/Wine_gift_model.php
Line Number: 507
A PHP Error was encountered
Severity: Notice
Message: Undefined index: redirect
Filename: models/Wine_gift_model.php
Line Number: 563
A PHP Error was encountered
Severity: Notice
Message: Undefined index: redirect
Filename: models/Wine_gift_model.php
Line Number: 387
A PHP Error was encountered
Severity: Notice
Message: Undefined index: redirect
Filename: models/Wine_gift_model.php
Line Number: 417
A PHP Error was encountered
Severity: Notice
Message: Undefined index: redirect
Filename: models/Wine_gift_model.php
Line Number: 507
A PHP Error was encountered
Severity: Notice
Message: Undefined index: redirect
Filename: models/Wine_gift_model.php
Line Number: 563
A PHP Error was encountered
Severity: Notice
Message: Undefined index: redirect
Filename: models/Wine_gift_model.php
Line Number: 387
A PHP Error was encountered
Severity: Notice
Message: Undefined index: redirect
Filename: models/Wine_gift_model.php
Line Number: 417
A PHP Error was encountered
Severity: Notice
Message: Undefined index: redirect
Filename: models/Wine_gift_model.php
Line Number: 507
A PHP Error was encountered
Severity: Notice
Message: Undefined index: redirect
Filename: models/Wine_gift_model.php
Line Number: 563
A PHP Error was encountered
Severity: Notice
Message: Undefined index: redirect
Filename: models/Wine_gift_model.php
Line Number: 387
A PHP Error was encountered
Severity: Notice
Message: Undefined index: redirect
Filename: models/Wine_gift_model.php
Line Number: 417
A PHP Error was encountered
Severity: Notice
Message: Undefined index: redirect
Filename: models/Wine_gift_model.php
Line Number: 478
A PHP Error was encountered
Severity: Notice
Message: Undefined index: redirect
Filename: models/Wine_gift_model.php
Line Number: 507
A PHP Error was encountered
Severity: Notice
Message: Undefined index: redirect
Filename: models/Wine_gift_model.php
Line Number: 563
A PHP Error was encountered
Severity: Notice
Message: Undefined index: redirect
Filename: models/Wine_gift_model.php
Line Number: 387
A PHP Error was encountered
Severity: Notice
Message: Undefined index: redirect
Filename: models/Wine_gift_model.php
Line Number: 417
A PHP Error was encountered
Severity: Notice
Message: Undefined index: redirect
Filename: models/Wine_gift_model.php
Line Number: 478
A PHP Error was encountered
Severity: Notice
Message: Undefined index: redirect
Filename: models/Wine_gift_model.php
Line Number: 507
A PHP Error was encountered
Severity: Notice
Message: Undefined index: redirect
Filename: models/Wine_gift_model.php
Line Number: 563
A PHP Error was encountered
Severity: Notice
Message: Undefined index: redirect
Filename: models/Wine_gift_model.php
Line Number: 387
A PHP Error was encountered
Severity: Notice
Message: Undefined index: redirect
Filename: models/Wine_gift_model.php
Line Number: 417
A PHP Error was encountered
Severity: Notice
Message: Undefined index: redirect
Filename: models/Wine_gift_model.php
Line Number: 507
A PHP Error was encountered
Severity: Notice
Message: Undefined index: redirect
Filename: models/Wine_gift_model.php
Line Number: 563
A PHP Error was encountered
Severity: Notice
Message: Undefined index: redirect
Filename: models/Wine_gift_model.php
Line Number: 387
A PHP Error was encountered
Severity: Notice
Message: Undefined index: redirect
Filename: models/Wine_gift_model.php
Line Number: 417
A PHP Error was encountered
Severity: Notice
Message: Undefined index: redirect
Filename: models/Wine_gift_model.php
Line Number: 507
A PHP Error was encountered
Severity: Notice
Message: Undefined index: redirect
Filename: models/Wine_gift_model.php
Line Number: 563
A PHP Error was encountered
Severity: Notice
Message: Undefined index: redirect
Filename: models/Wine_gift_model.php
Line Number: 387
A PHP Error was encountered
Severity: Notice
Message: Undefined index: redirect
Filename: models/Wine_gift_model.php
Line Number: 417
A PHP Error was encountered
Severity: Notice
Message: Undefined index: redirect
Filename: models/Wine_gift_model.php
Line Number: 417
A PHP Error was encountered
Severity: Notice
Message: Undefined index: redirect
Filename: models/Wine_gift_model.php
Line Number: 417
A PHP Error was encountered
Severity: Notice
Message: Undefined index: redirect
Filename: models/Wine_gift_model.php
Line Number: 478
A PHP Error was encountered
Severity: Notice
Message: Undefined index: redirect
Filename: models/Wine_gift_model.php
Line Number: 507
A PHP Error was encountered
Severity: Notice
Message: Undefined index: redirect
Filename: models/Wine_gift_model.php
Line Number: 563
A PHP Error was encountered
Severity: Notice
Message: Undefined index: redirect
Filename: models/Wine_gift_model.php
Line Number: 387
A PHP Error was encountered
Severity: Notice
Message: Undefined index: redirect
Filename: models/Wine_gift_model.php
Line Number: 417
A PHP Error was encountered
Severity: Notice
Message: Undefined index: redirect
Filename: models/Wine_gift_model.php
Line Number: 417
A PHP Error was encountered
Severity: Notice
Message: Undefined index: redirect
Filename: models/Wine_gift_model.php
Line Number: 417
A PHP Error was encountered
Severity: Notice
Message: Undefined index: redirect
Filename: models/Wine_gift_model.php
Line Number: 478
A PHP Error was encountered
Severity: Notice
Message: Undefined index: redirect
Filename: models/Wine_gift_model.php
Line Number: 507
A PHP Error was encountered
Severity: Notice
Message: Undefined index: redirect
Filename: models/Wine_gift_model.php
Line Number: 563
A PHP Error was encountered
Severity: Notice
Message: Undefined index: redirect
Filename: models/Wine_gift_model.php
Line Number: 387
A PHP Error was encountered
Severity: Notice
Message: Undefined index: redirect
Filename: models/Wine_gift_model.php
Line Number: 417
A PHP Error was encountered
Severity: Notice
Message: Undefined index: redirect
Filename: models/Wine_gift_model.php
Line Number: 507
A PHP Error was encountered
Severity: Notice
Message: Undefined index: redirect
Filename: models/Wine_gift_model.php
Line Number: 507
A PHP Error was encountered
Severity: Notice
Message: Undefined index: redirect
Filename: models/Wine_gift_model.php
Line Number: 507
A PHP Error was encountered
Severity: Notice
Message: Undefined index: redirect
Filename: models/Wine_gift_model.php
Line Number: 563
A PHP Error was encountered
Severity: Notice
Message: Undefined index: redirect
Filename: models/Wine_gift_model.php
Line Number: 579
A PHP Error was encountered
Severity: Notice
Message: Undefined index: redirect
Filename: models/Wine_gift_model.php
Line Number: 387
A PHP Error was encountered
Severity: Notice
Message: Undefined index: redirect
Filename: models/Wine_gift_model.php
Line Number: 387
A PHP Error was encountered
Severity: Notice
Message: Undefined index: redirect
Filename: models/Wine_gift_model.php
Line Number: 417
A PHP Error was encountered
Severity: Notice
Message: Undefined index: redirect
Filename: models/Wine_gift_model.php
Line Number: 448
A PHP Error was encountered
Severity: Notice
Message: Undefined index: redirect
Filename: models/Wine_gift_model.php
Line Number: 478
A PHP Error was encountered
Severity: Notice
Message: Undefined index: redirect
Filename: models/Wine_gift_model.php
Line Number: 507
A PHP Error was encountered
Severity: Notice
Message: Undefined index: redirect
Filename: models/Wine_gift_model.php
Line Number: 563
A PHP Error was encountered
Severity: Notice
Message: Undefined index: redirect
Filename: models/Wine_gift_model.php
Line Number: 579
A PHP Error was encountered
Severity: Notice
Message: Undefined index: redirect
Filename: models/Wine_gift_model.php
Line Number: 387
A PHP Error was encountered
Severity: Notice
Message: Undefined index: redirect
Filename: models/Wine_gift_model.php
Line Number: 417
A PHP Error was encountered
Severity: Notice
Message: Undefined index: redirect
Filename: models/Wine_gift_model.php
Line Number: 478
A PHP Error was encountered
Severity: Notice
Message: Undefined index: redirect
Filename: models/Wine_gift_model.php
Line Number: 507
A PHP Error was encountered
Severity: Notice
Message: Undefined index: redirect
Filename: models/Wine_gift_model.php
Line Number: 563
A PHP Error was encountered
Severity: Notice
Message: Undefined index: redirect
Filename: models/Wine_gift_model.php
Line Number: 387
A PHP Error was encountered
Severity: Notice
Message: Undefined index: redirect
Filename: models/Wine_gift_model.php
Line Number: 417
A PHP Error was encountered
Severity: Notice
Message: Undefined index: redirect
Filename: models/Wine_gift_model.php
Line Number: 478
A PHP Error was encountered
Severity: Notice
Message: Undefined index: redirect
Filename: models/Wine_gift_model.php
Line Number: 507
A PHP Error was encountered
Severity: Notice
Message: Undefined index: redirect
Filename: models/Wine_gift_model.php
Line Number: 563
A PHP Error was encountered
Severity: Notice
Message: Undefined index: redirect
Filename: models/Wine_gift_model.php
Line Number: 387
A PHP Error was encountered
Severity: Notice
Message: Undefined index: redirect
Filename: models/Wine_gift_model.php
Line Number: 417
A PHP Error was encountered
Severity: Notice
Message: Undefined index: redirect
Filename: models/Wine_gift_model.php
Line Number: 507
A PHP Error was encountered
Severity: Notice
Message: Undefined index: redirect
Filename: models/Wine_gift_model.php
Line Number: 507
A PHP Error was encountered
Severity: Notice
Message: Undefined index: redirect
Filename: models/Wine_gift_model.php
Line Number: 507
A PHP Error was encountered
Severity: Notice
Message: Undefined index: redirect
Filename: models/Wine_gift_model.php
Line Number: 563
A PHP Error was encountered
Severity: Notice
Message: Undefined index: redirect
Filename: models/Wine_gift_model.php
Line Number: 579
A PHP Error was encountered
Severity: Notice
Message: Undefined index: redirect
Filename: models/Wine_gift_model.php
Line Number: 387
A PHP Error was encountered
Severity: Notice
Message: Undefined index: redirect
Filename: models/Wine_gift_model.php
Line Number: 417
A PHP Error was encountered
Severity: Notice
Message: Undefined index: redirect
Filename: models/Wine_gift_model.php
Line Number: 448
A PHP Error was encountered
Severity: Notice
Message: Undefined index: redirect
Filename: models/Wine_gift_model.php
Line Number: 478
A PHP Error was encountered
Severity: Notice
Message: Undefined index: redirect
Filename: models/Wine_gift_model.php
Line Number: 507
A PHP Error was encountered
Severity: Notice
Message: Undefined index: redirect
Filename: models/Wine_gift_model.php
Line Number: 563
A PHP Error was encountered
Severity: Notice
Message: Undefined index: redirect
Filename: models/Wine_gift_model.php
Line Number: 387
A PHP Error was encountered
Severity: Notice
Message: Undefined index: redirect
Filename: models/Wine_gift_model.php
Line Number: 417
A PHP Error was encountered
Severity: Notice
Message: Undefined index: redirect
Filename: models/Wine_gift_model.php
Line Number: 507
A PHP Error was encountered
Severity: Notice
Message: Undefined index: redirect
Filename: models/Wine_gift_model.php
Line Number: 563
A PHP Error was encountered
Severity: Notice
Message: Undefined index: redirect
Filename: models/Wine_gift_model.php
Line Number: 387
A PHP Error was encountered
Severity: Notice
Message: Undefined index: redirect
Filename: models/Wine_gift_model.php
Line Number: 417
A PHP Error was encountered
Severity: Notice
Message: Undefined index: redirect
Filename: models/Wine_gift_model.php
Line Number: 507
A PHP Error was encountered
Severity: Notice
Message: Undefined index: redirect
Filename: models/Wine_gift_model.php
Line Number: 563
A PHP Error was encountered
Severity: Notice
Message: Undefined index: redirect
Filename: models/Wine_gift_model.php
Line Number: 387
A PHP Error was encountered
Severity: Notice
Message: Undefined index: redirect
Filename: models/Wine_gift_model.php
Line Number: 417
A PHP Error was encountered
Severity: Notice
Message: Undefined index: redirect
Filename: models/Wine_gift_model.php
Line Number: 507
A PHP Error was encountered
Severity: Notice
Message: Undefined index: redirect
Filename: models/Wine_gift_model.php
Line Number: 563
A PHP Error was encountered
Severity: Notice
Message: Undefined index: redirect
Filename: models/Wine_gift_model.php
Line Number: 387
A PHP Error was encountered
Severity: Notice
Message: Undefined index: redirect
Filename: models/Wine_gift_model.php
Line Number: 417
A PHP Error was encountered
Severity: Notice
Message: Undefined index: redirect
Filename: models/Wine_gift_model.php
Line Number: 507
A PHP Error was encountered
Severity: Notice
Message: Undefined index: redirect
Filename: models/Wine_gift_model.php
Line Number: 563
A PHP Error was encountered
Severity: Notice
Message: Undefined index: redirect
Filename: models/Wine_gift_model.php
Line Number: 387
A PHP Error was encountered
Severity: Notice
Message: Undefined index: redirect
Filename: models/Wine_gift_model.php
Line Number: 417
A PHP Error was encountered
Severity: Notice
Message: Undefined index: redirect
Filename: models/Wine_gift_model.php
Line Number: 478
A PHP Error was encountered
Severity: Notice
Message: Undefined index: redirect
Filename: models/Wine_gift_model.php
Line Number: 507
A PHP Error was encountered
Severity: Notice
Message: Undefined index: redirect
Filename: models/Wine_gift_model.php
Line Number: 563
A PHP Error was encountered
Severity: Notice
Message: Undefined index: redirect
Filename: models/Wine_gift_model.php
Line Number: 387
A PHP Error was encountered
Severity: Notice
Message: Undefined index: redirect
Filename: models/Wine_gift_model.php
Line Number: 417
A PHP Error was encountered
Severity: Notice
Message: Undefined index: redirect
Filename: models/Wine_gift_model.php
Line Number: 507
A PHP Error was encountered
Severity: Notice
Message: Undefined index: redirect
Filename: models/Wine_gift_model.php
Line Number: 563
A PHP Error was encountered
Severity: Notice
Message: Undefined index: redirect
Filename: models/Wine_gift_model.php
Line Number: 387
A PHP Error was encountered
Severity: Notice
Message: Undefined index: redirect
Filename: models/Wine_gift_model.php
Line Number: 417
A PHP Error was encountered
Severity: Notice
Message: Undefined index: redirect
Filename: models/Wine_gift_model.php
Line Number: 507
A PHP Error was encountered
Severity: Notice
Message: Undefined index: redirect
Filename: models/Wine_gift_model.php
Line Number: 563
A PHP Error was encountered
Severity: Notice
Message: Undefined index: redirect
Filename: models/Wine_gift_model.php
Line Number: 387
A PHP Error was encountered
Severity: Notice
Message: Undefined index: redirect
Filename: models/Wine_gift_model.php
Line Number: 417
A PHP Error was encountered
Severity: Notice
Message: Undefined index: redirect
Filename: models/Wine_gift_model.php
Line Number: 478
A PHP Error was encountered
Severity: Notice
Message: Undefined index: redirect
Filename: models/Wine_gift_model.php
Line Number: 507
A PHP Error was encountered
Severity: Notice
Message: Undefined index: redirect
Filename: models/Wine_gift_model.php
Line Number: 563
A PHP Error was encountered
Severity: Notice
Message: Undefined index: redirect
Filename: models/Wine_gift_model.php
Line Number: 387
A PHP Error was encountered
Severity: Notice
Message: Undefined index: redirect
Filename: models/Wine_gift_model.php
Line Number: 417
A PHP Error was encountered
Severity: Notice
Message: Undefined index: redirect
Filename: models/Wine_gift_model.php
Line Number: 478
A PHP Error was encountered
Severity: Notice
Message: Undefined index: redirect
Filename: models/Wine_gift_model.php
Line Number: 507
A PHP Error was encountered
Severity: Notice
Message: Undefined index: redirect
Filename: models/Wine_gift_model.php
Line Number: 563
A PHP Error was encountered
Severity: Notice
Message: Undefined index: redirect
Filename: models/Wine_gift_model.php
Line Number: 387
A PHP Error was encountered
Severity: Notice
Message: Undefined index: redirect
Filename: models/Wine_gift_model.php
Line Number: 417
A PHP Error was encountered
Severity: Notice
Message: Undefined index: redirect
Filename: models/Wine_gift_model.php
Line Number: 507
A PHP Error was encountered
Severity: Notice
Message: Undefined index: redirect
Filename: models/Wine_gift_model.php
Line Number: 563
A PHP Error was encountered
Severity: Notice
Message: Undefined index: redirect
Filename: models/Wine_gift_model.php
Line Number: 387
A PHP Error was encountered
Severity: Notice
Message: Undefined index: redirect
Filename: models/Wine_gift_model.php
Line Number: 417
A PHP Error was encountered
Severity: Notice
Message: Undefined index: redirect
Filename: models/Wine_gift_model.php
Line Number: 507
A PHP Error was encountered
Severity: Notice
Message: Undefined index: redirect
Filename: models/Wine_gift_model.php
Line Number: 563
A PHP Error was encountered
Severity: Notice
Message: Undefined index: redirect
Filename: models/Wine_gift_model.php
Line Number: 387
A PHP Error was encountered
Severity: Notice
Message: Undefined index: redirect
Filename: models/Wine_gift_model.php
Line Number: 417
A PHP Error was encountered
Severity: Notice
Message: Undefined index: redirect
Filename: models/Wine_gift_model.php
Line Number: 417
A PHP Error was encountered
Severity: Notice
Message: Undefined index: redirect
Filename: models/Wine_gift_model.php
Line Number: 417
A PHP Error was encountered
Severity: Notice
Message: Undefined index: redirect
Filename: models/Wine_gift_model.php
Line Number: 478
A PHP Error was encountered
Severity: Notice
Message: Undefined index: redirect
Filename: models/Wine_gift_model.php
Line Number: 507
A PHP Error was encountered
Severity: Notice
Message: Undefined index: redirect
Filename: models/Wine_gift_model.php
Line Number: 563
A PHP Error was encountered
Severity: Notice
Message: Undefined index: redirect
Filename: models/Wine_gift_model.php
Line Number: 387
A PHP Error was encountered
Severity: Notice
Message: Undefined index: redirect
Filename: models/Wine_gift_model.php
Line Number: 417
A PHP Error was encountered
Severity: Notice
Message: Undefined index: redirect
Filename: models/Wine_gift_model.php
Line Number: 417
A PHP Error was encountered
Severity: Notice
Message: Undefined index: redirect
Filename: models/Wine_gift_model.php
Line Number: 417
A PHP Error was encountered
Severity: Notice
Message: Undefined index: redirect
Filename: models/Wine_gift_model.php
Line Number: 478
A PHP Error was encountered
Severity: Notice
Message: Undefined index: redirect
Filename: models/Wine_gift_model.php
Line Number: 507
A PHP Error was encountered
Severity: Notice
Message: Undefined index: redirect
Filename: models/Wine_gift_model.php
Line Number: 563
Organic Wine & Rogue Creamery Organic Cheese Set
$215.00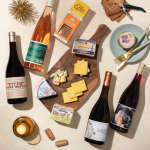 Buy This Gift
Wine & Cheese Gift with Fresh Fruit
$79.95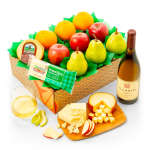 Buy This Gift
Three Bottles of French Wine Perfect for Cheese
$111.00
Buy This Gift
Three Bottles of French Wine Perfect for Cheese
$128.00
Buy This Gift
The Most Opulent Wine Gift Basket We've Ever Seen
$1,199.95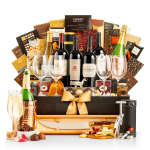 Buy This Gift
Affordable Red Wine Gift Basket
$64.99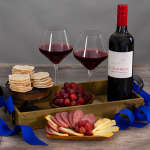 Buy This Gift
Red Wine & Cheese Basket Gift
$84.99
Buy This Gift
White Wine & Cheese Gift Basket
$84.99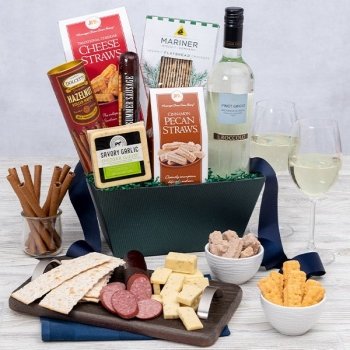 Buy This Gift
White Wine & Cheese Gift with Board
$35.00 $39.99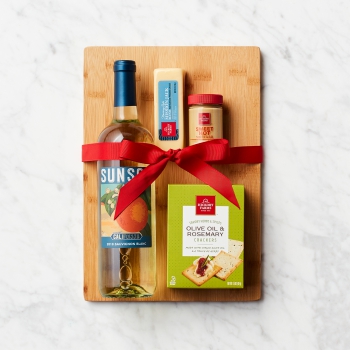 Buy This Gift
Red Wine & Cheese Gift with Board
$35.99 $39.99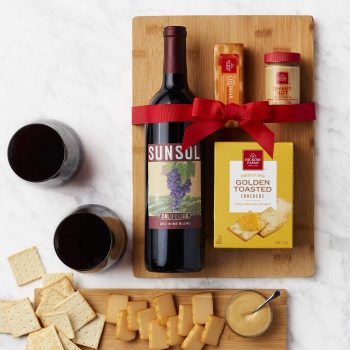 Buy This Gift
International Wine & Cheese Gift
$78.90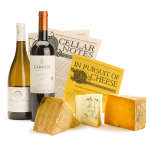 Buy This Gift
Wine & Cheese Hearty Bites Gift Basket
$89.99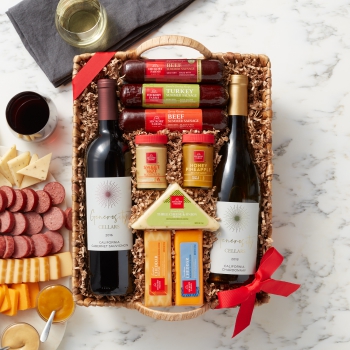 Buy This Gift
Gourmet Fruit & Wine Gift Basket
$99.99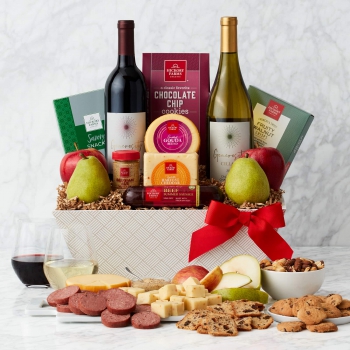 Buy This Gift
Premium International Wine & Cheese Gift
$111.90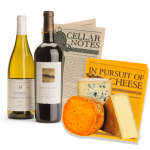 Buy This Gift
Cheese & Sausage Lover's Wine Gift Set
$120.00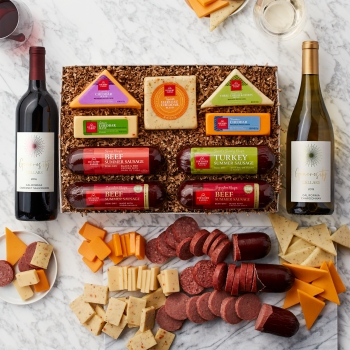 Buy This Gift
Deluxe Wine Gift Basket with Cheese & Snacks
$159.00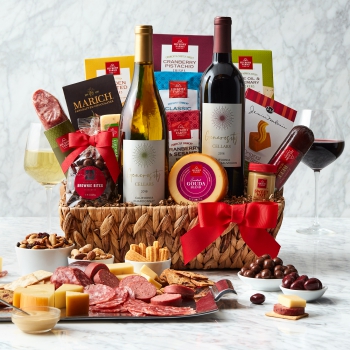 Buy This Gift
Grand Wine Party Gift Basket
$179.00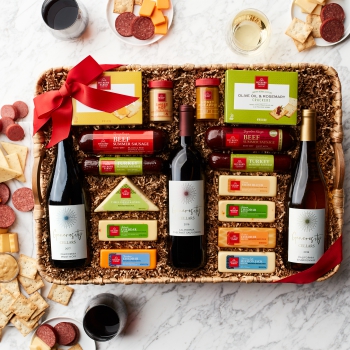 Buy This Gift
Wine & Cheese Club / 3-Month Wine Club Gift
$227.70
Buy This Gift
Premium Wine & Cheese Club / 3-Month Wine Club Gift
$380.70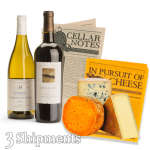 Buy This Gift